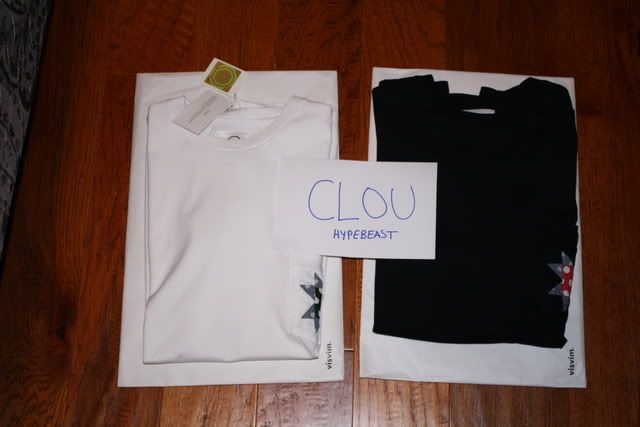 OK, decided that I want to sell these for sure now, mods can you please change the title to FS?
Both Ts size large, fit like a long medium
1 Visvim Heirloom T White DS : sold!
1 VNDS (Worn Once) Heirloom T Black: 110 Shipped OBO---> $100 shipped
prices include paypal fees + shipping to Canada and the Continental US
corey, if you're still interested and would like photos, please pm me.