Hi all,
I've got some great items below, prices are close to firm. there may be a little wiggle room but not much. You know how much this stuff goes for.
-contact here or [email]paul@solifestyle.com[/email]
-meetups in NYC at my convenience
-paypal only
-US shipping is included. International shipping is extra
-I've done several deals on here, tons more on ebay under ID: STIXTK or BT1 and BT2: Paulio4prez
1.KAWS x Supreme Box Logo Hoodie size M
SOLD
2. A Bathing Ape 3rd Gen Shark Hoodie Black (Bapexclusive Color) size M
SOLD
3. Imperial x Self Edge SEXI14 size 32 (fits 31-32)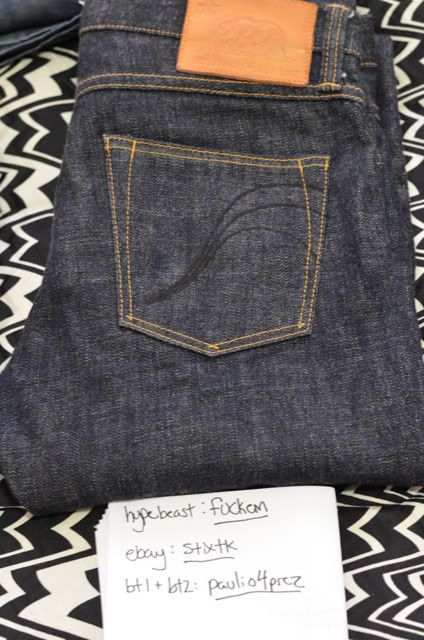 Condition: 9.5/10 minor creasing, no fading. hemmed to 34 lenght
Price: $250 shipped (retailed for $360)
more info here-
www.selfedge.com/shop/index.php?main_page=product_info&cPath=33&products_id=640
4. Flat Head F310 (New 3001) size 31 (fits 31-32)
Sold.
5. Dior Homme 17.5cm slight stretch Black size 31 (fits 31-32)
SOLD
6. Neighborhood 2010 Deep Mid Washed size M (fits 32-33)
Condition: 9/10 worn a few times
Price: $220 shipped
7. Levi's Fenom Light Oz White Deco size 32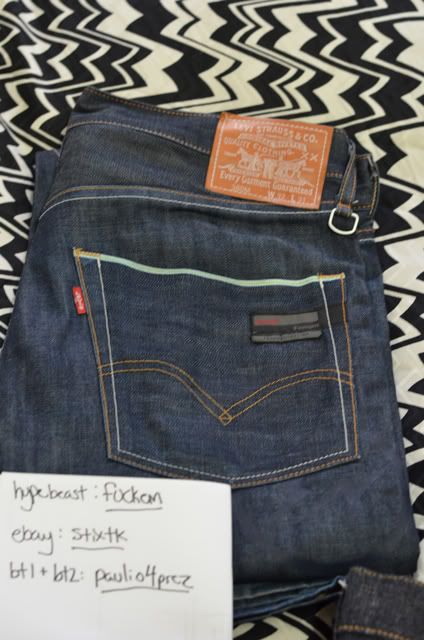 Condition 8/10 worn a bunch, some creasing and some fading
Price: $180 shipped.
OTHER:
1. Supreme Camo Sleeping Bag
Condition: DS
Price: $225 shipped
2. Original Fake Chomper G.I. Belt
Condition: DS
Price: $120 shipped