Charles Jeffrey LOVERBOY Explores Heraldic Traditions for Pre-Spring 2024
The "STATANT PASSANT RAMPANT" collection also expands the designer's charismatic universe.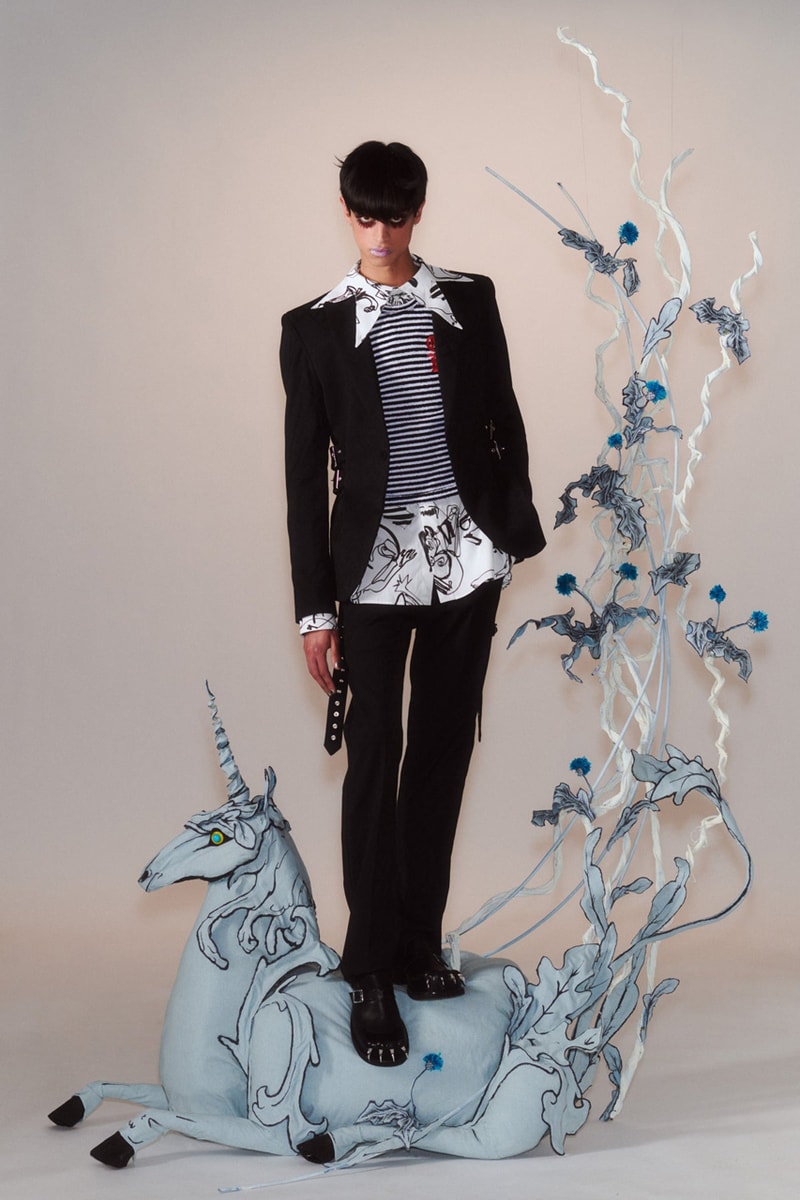 1 of 27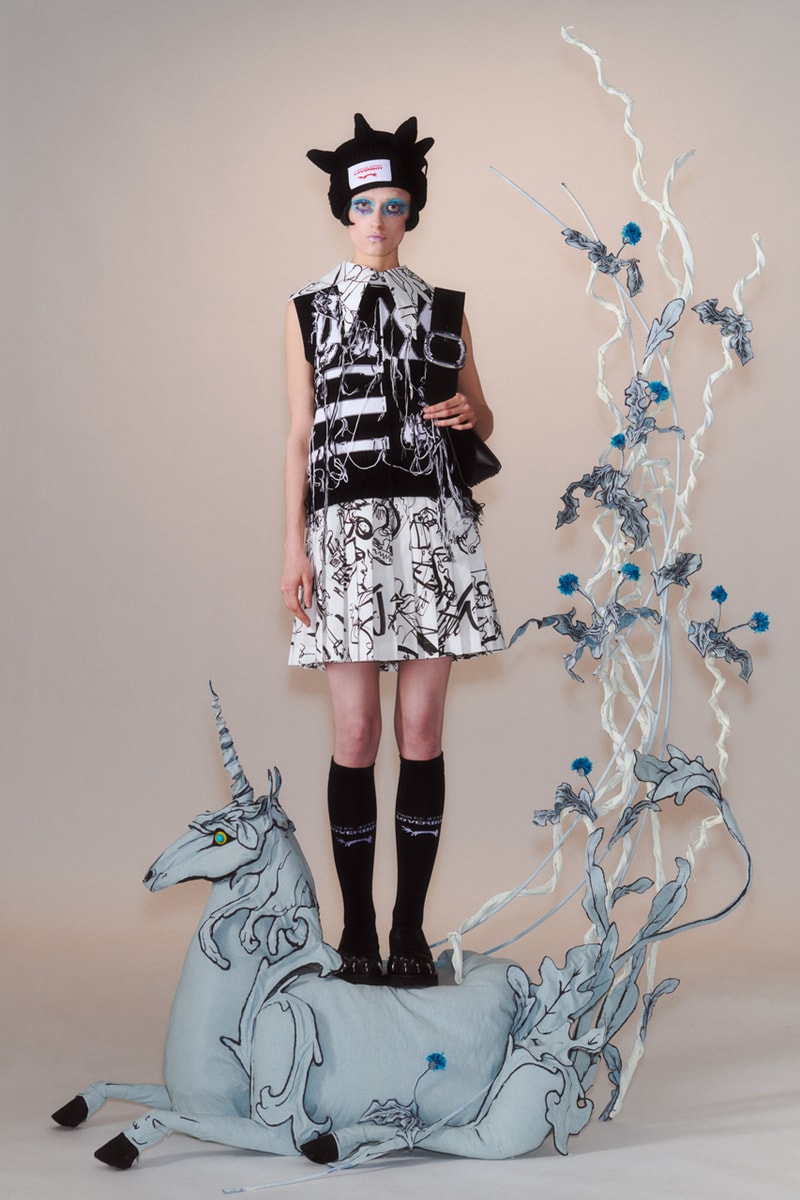 2 of 27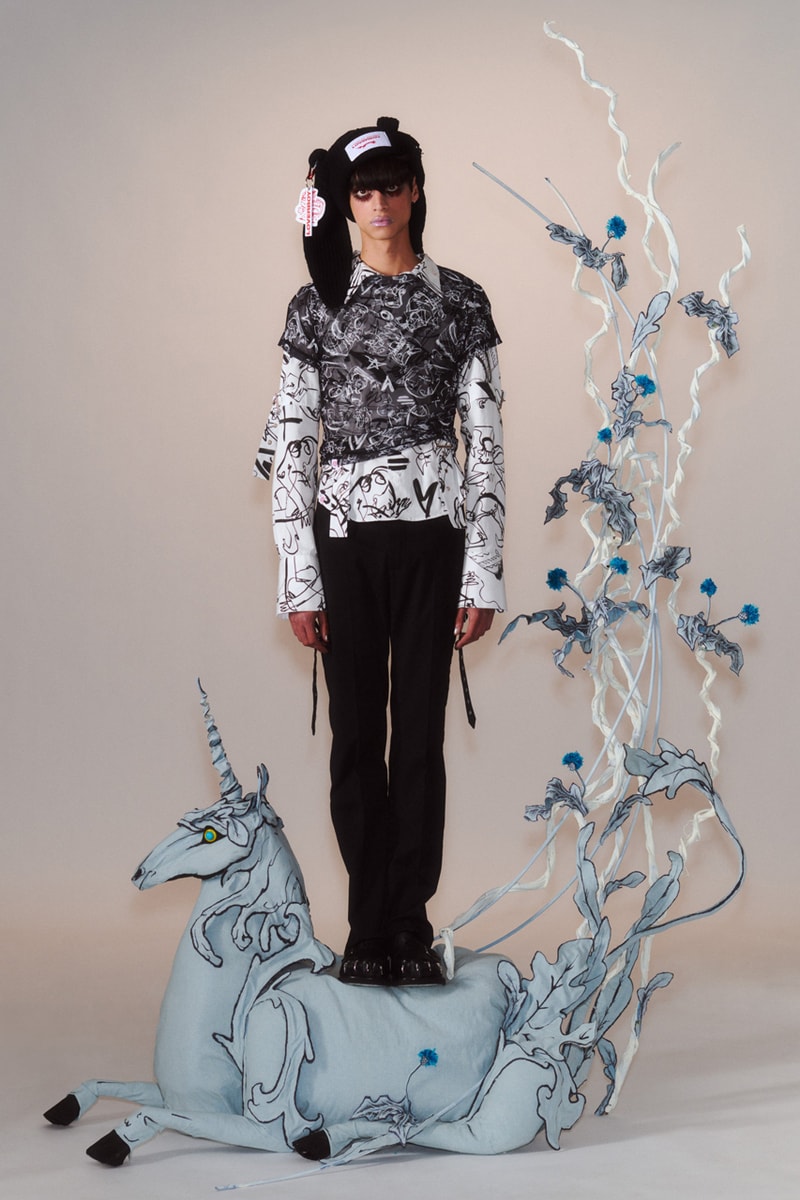 3 of 27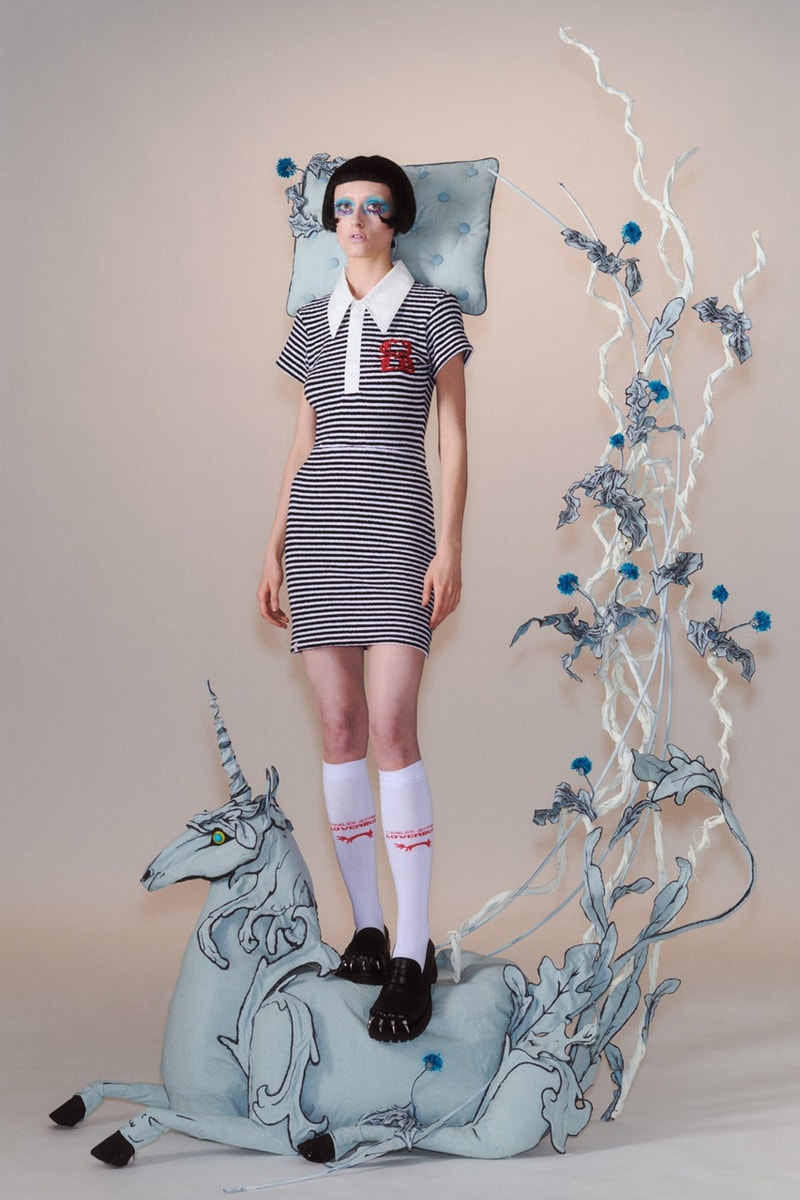 4 of 27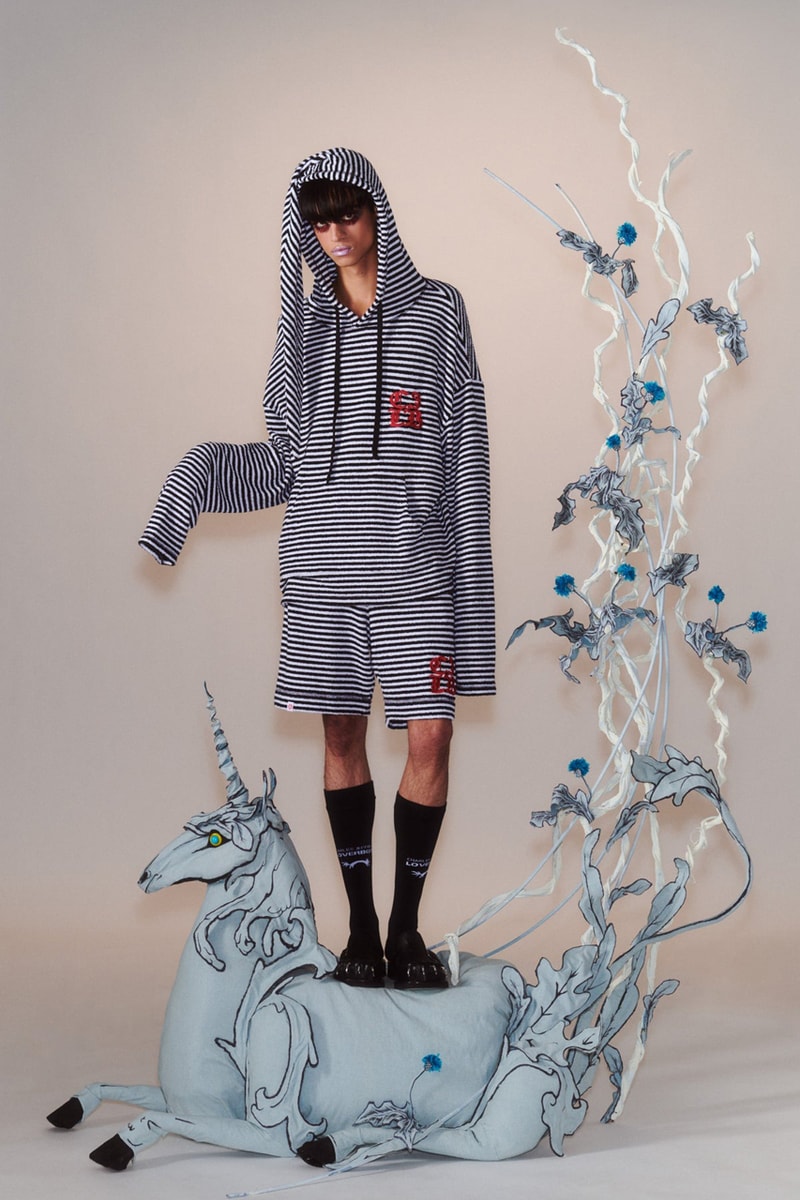 5 of 27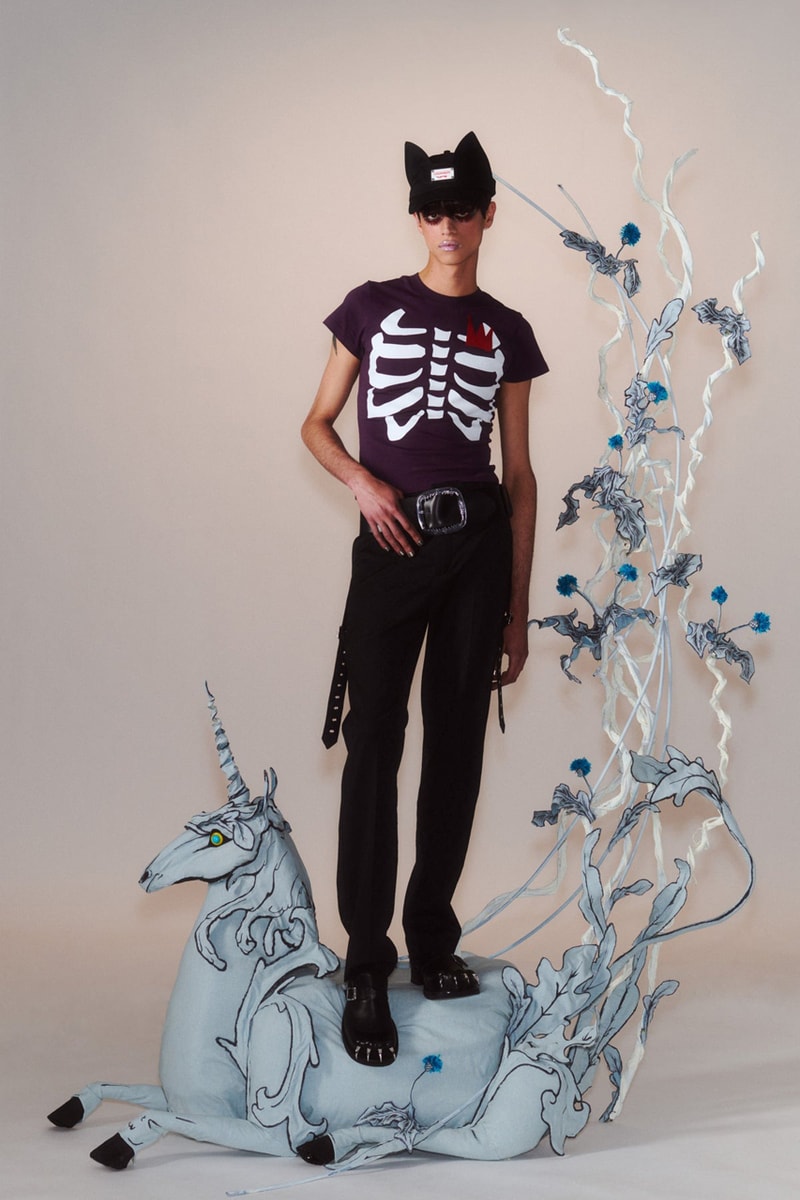 6 of 27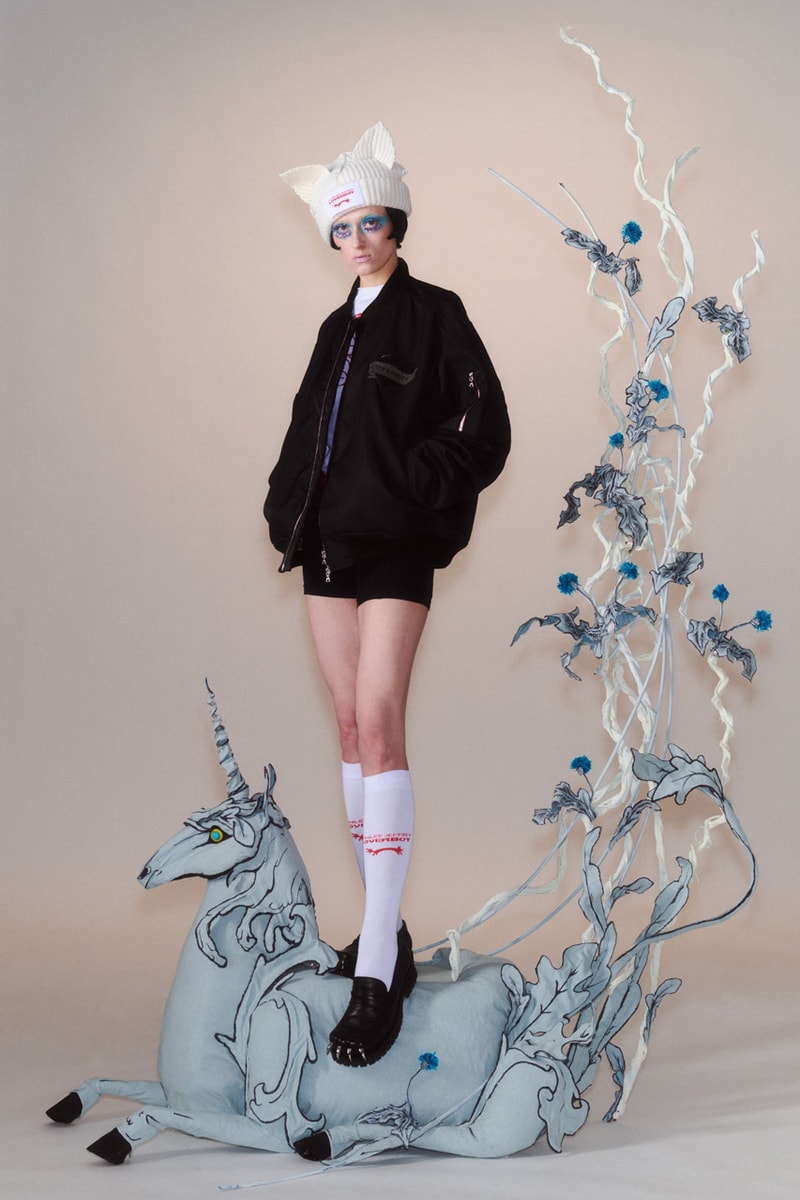 7 of 27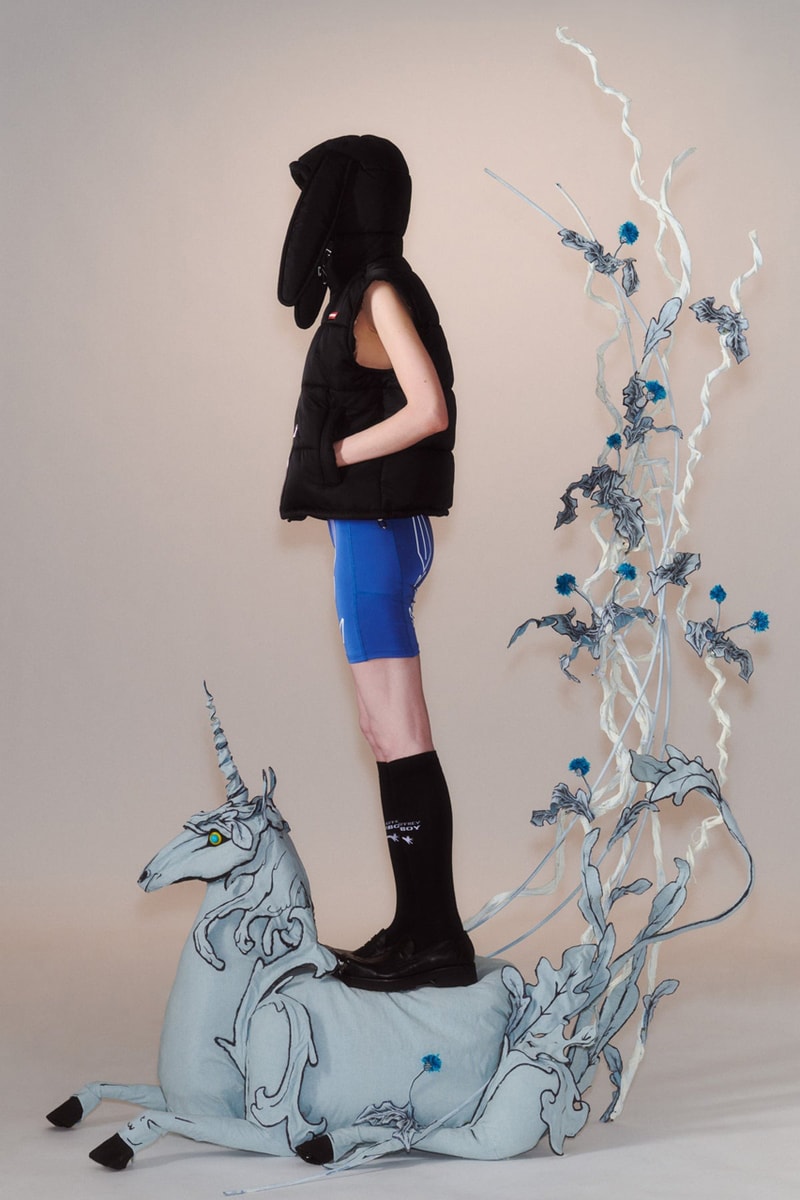 8 of 27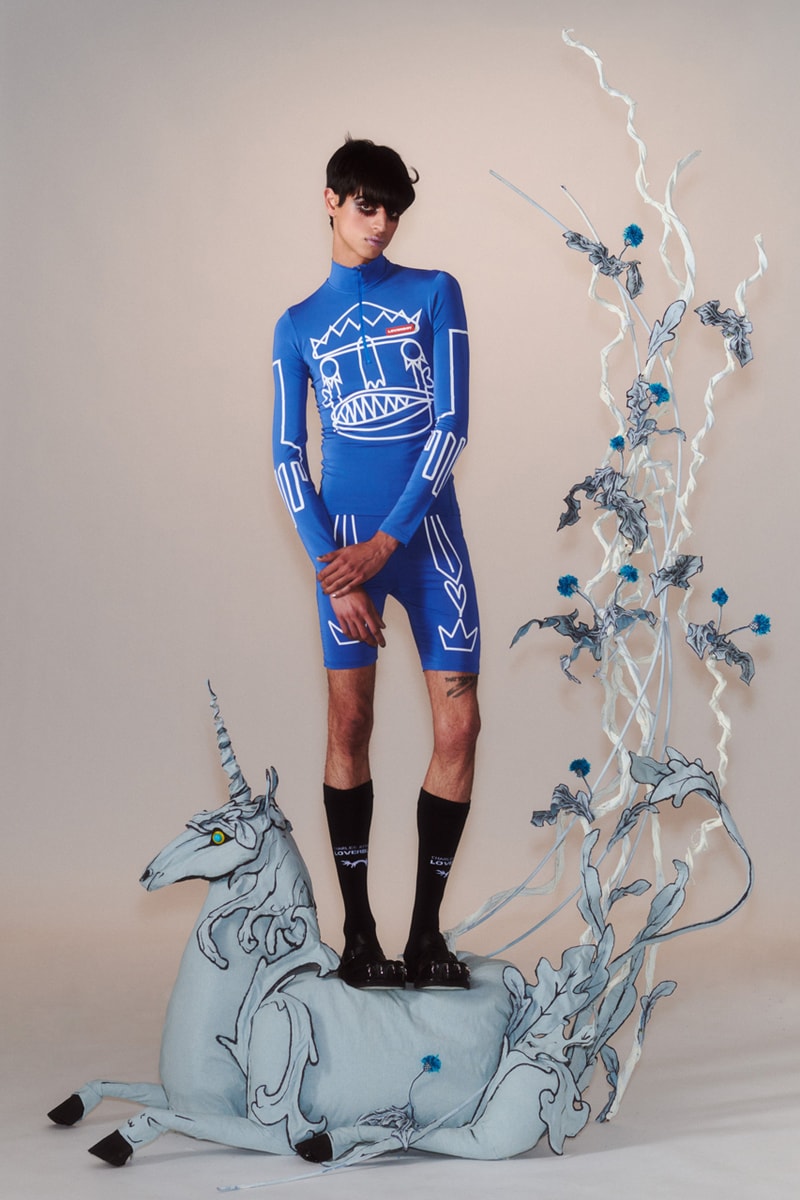 9 of 27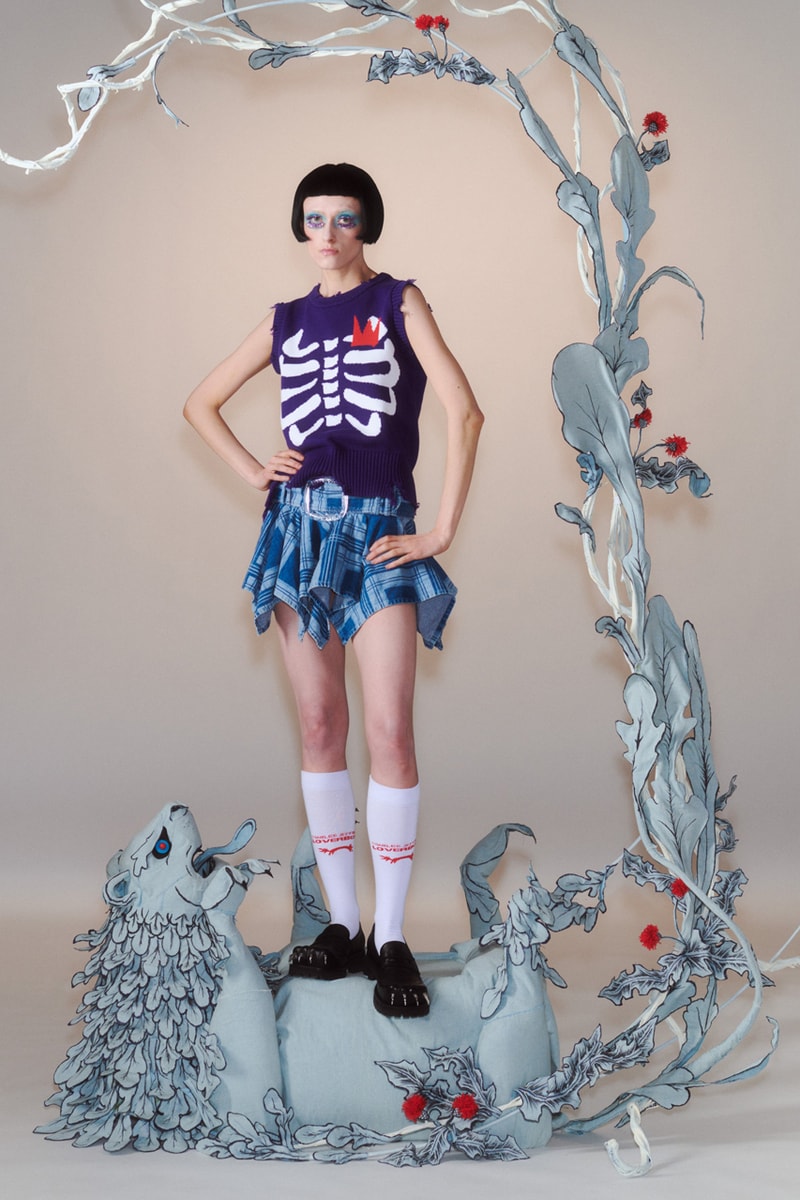 10 of 27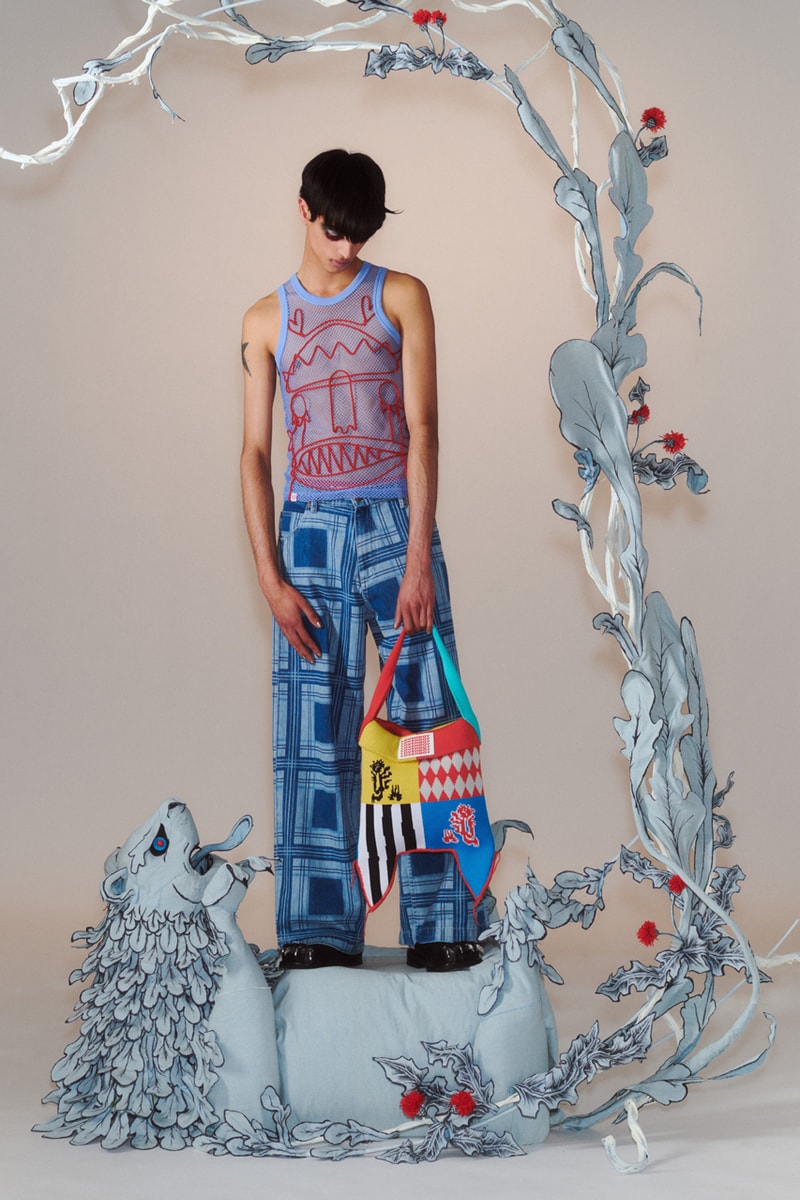 11 of 27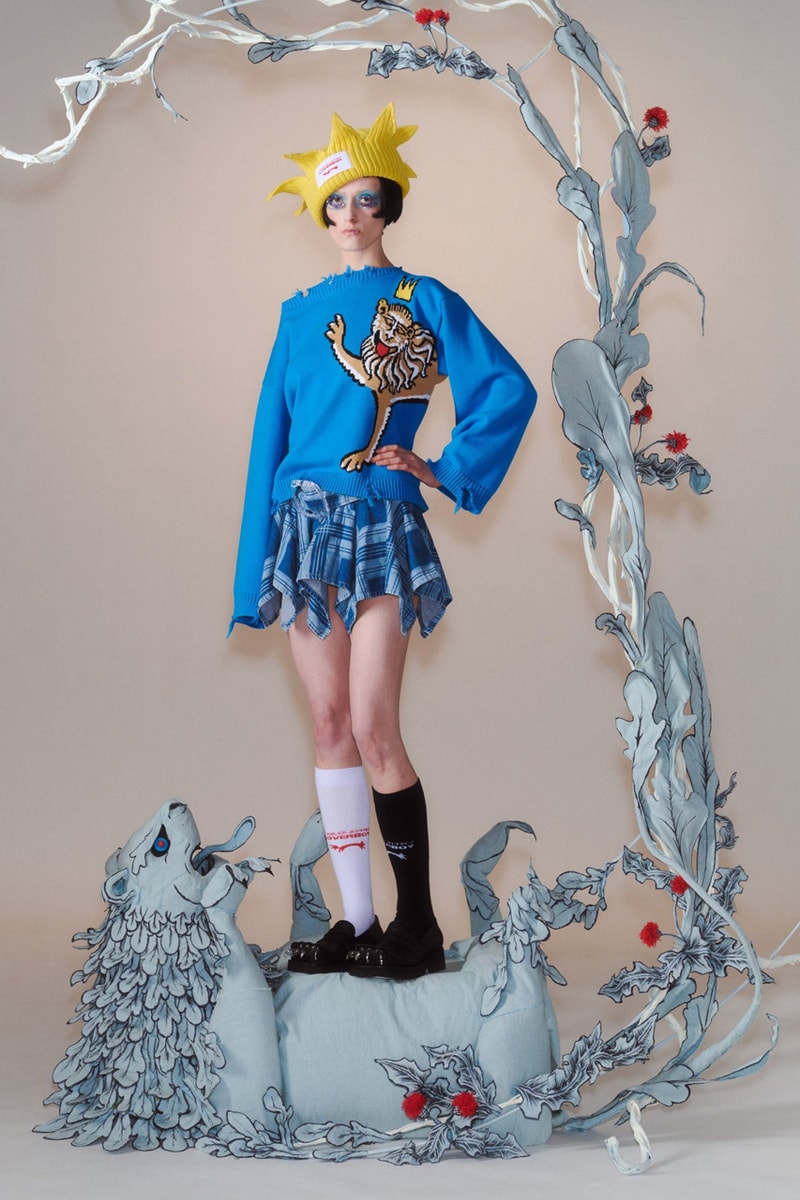 12 of 27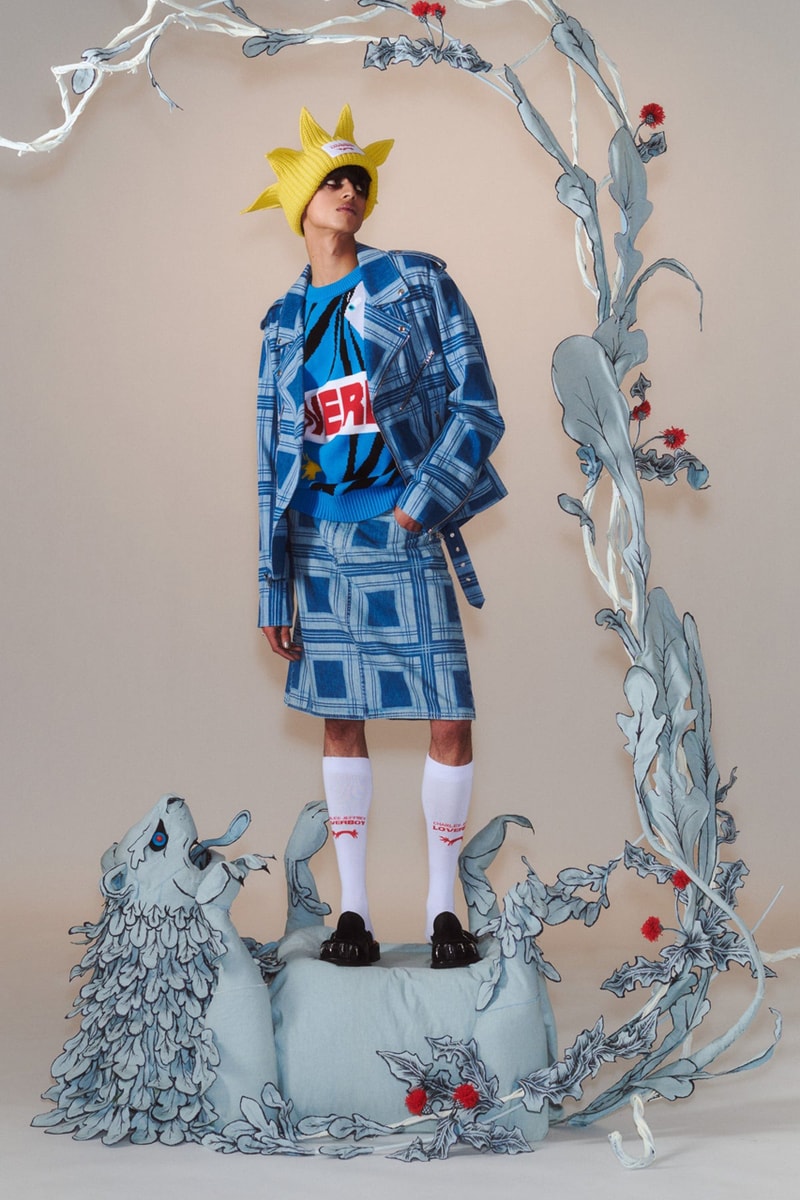 13 of 27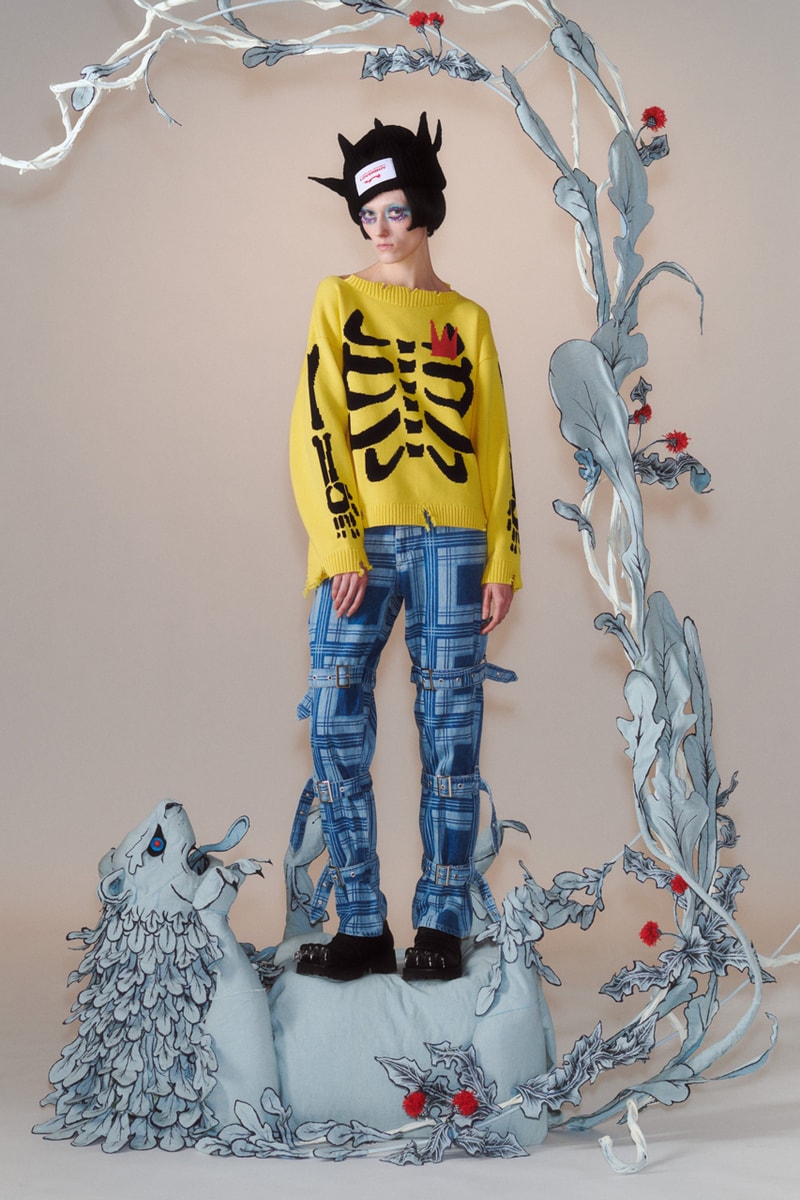 14 of 27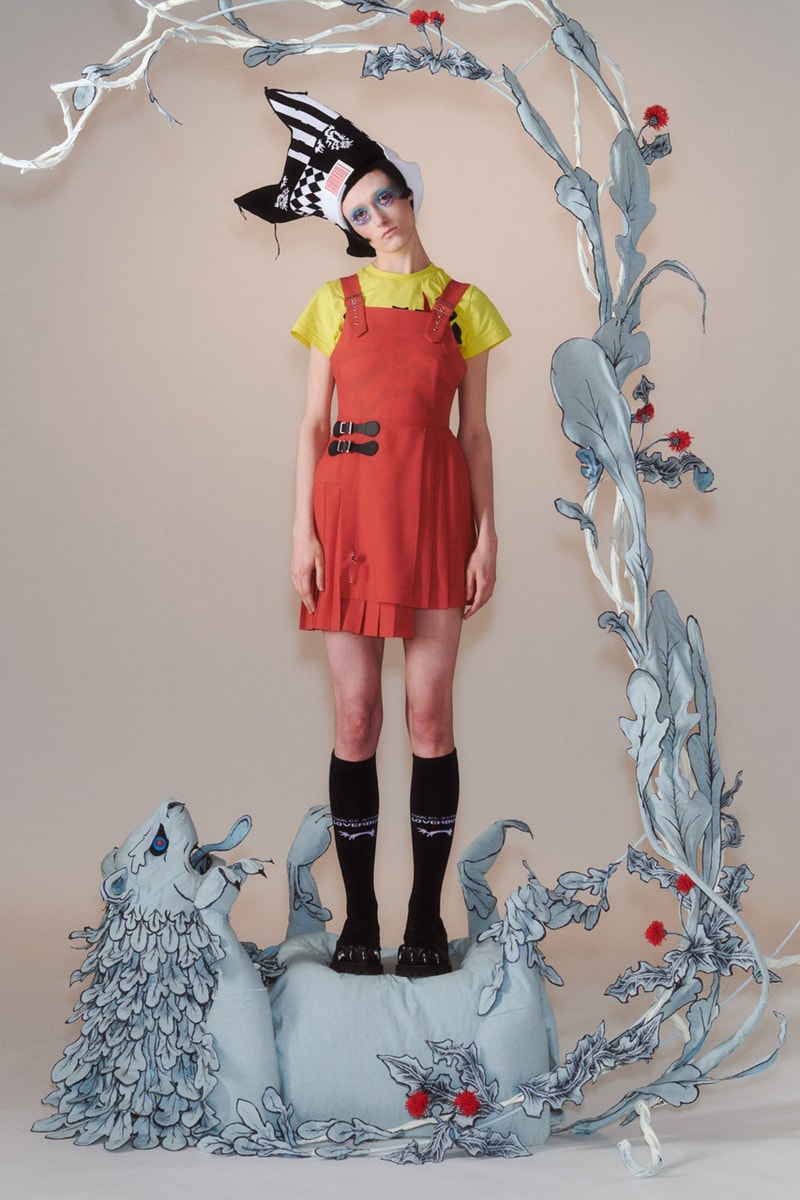 15 of 27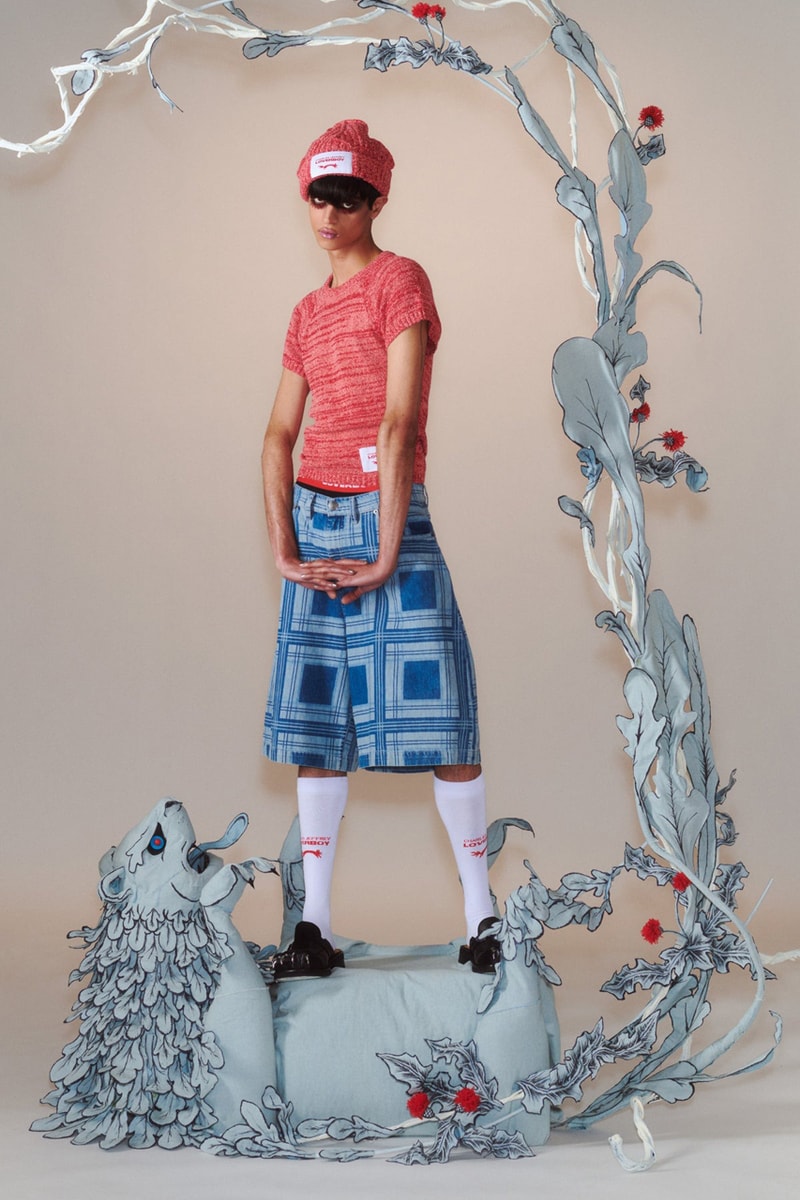 16 of 27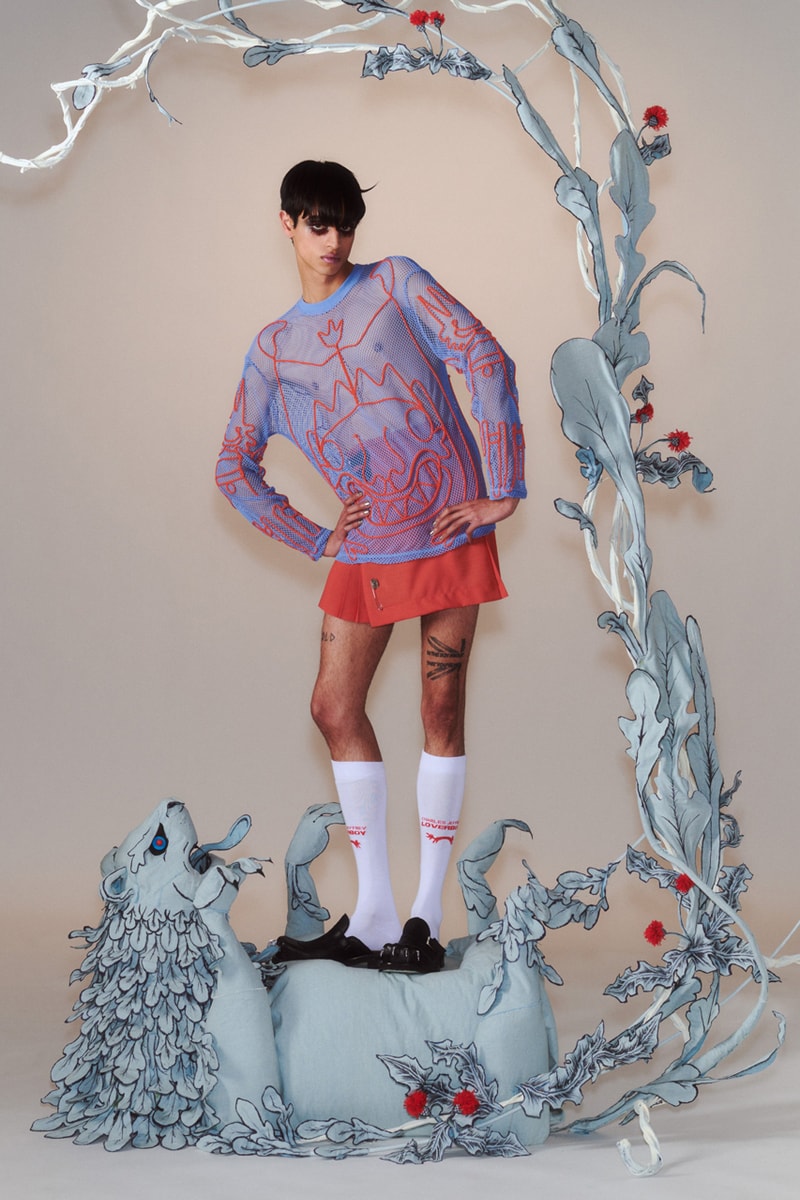 17 of 27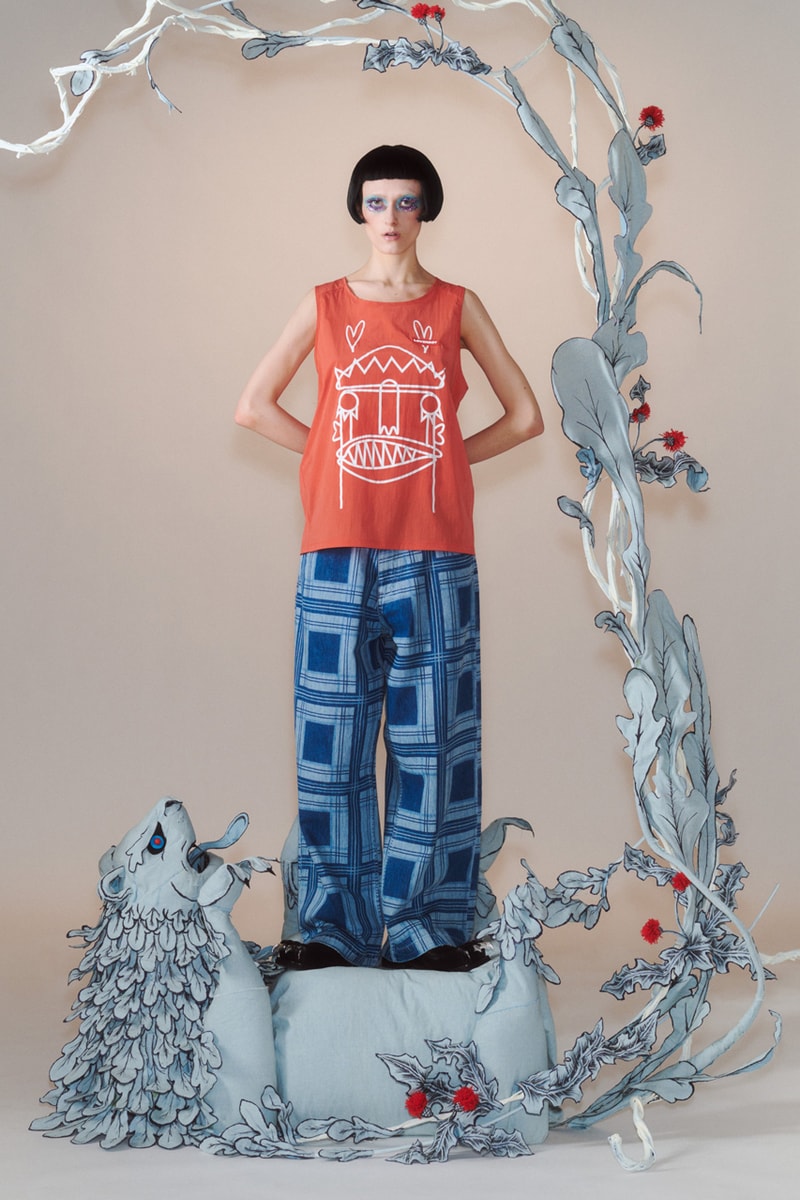 18 of 27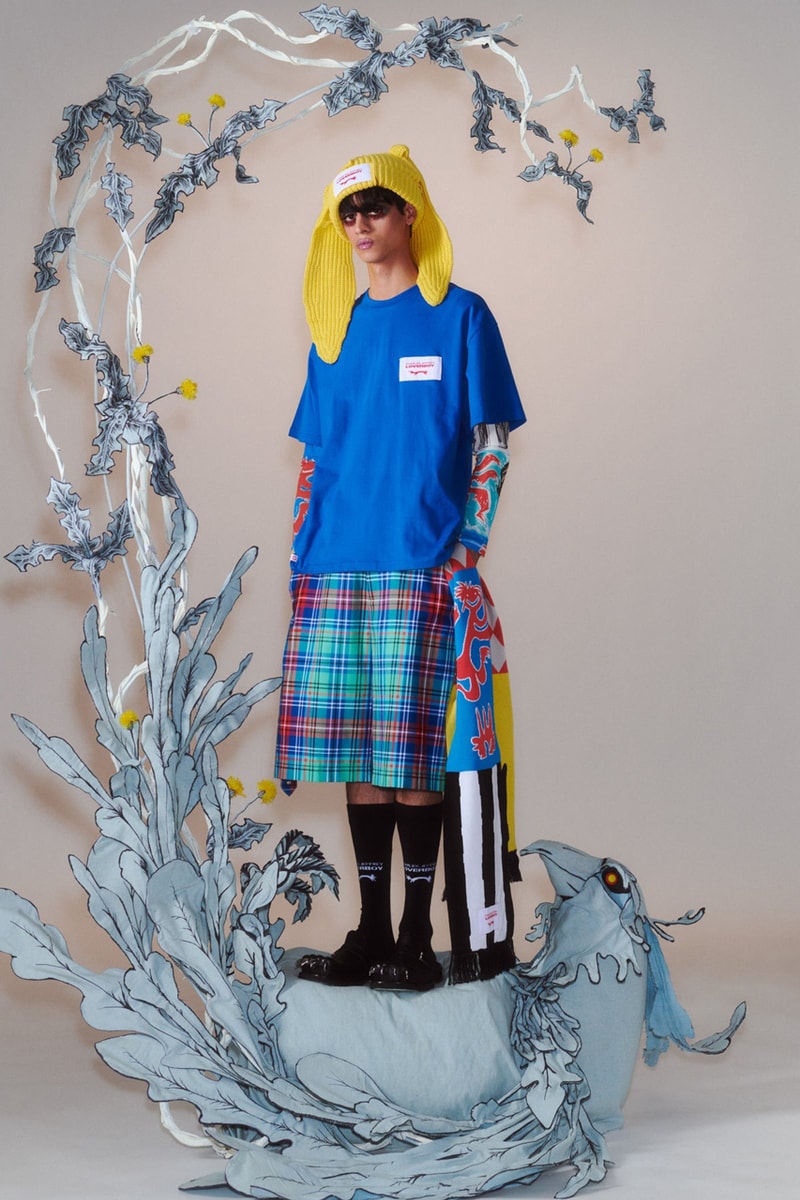 19 of 27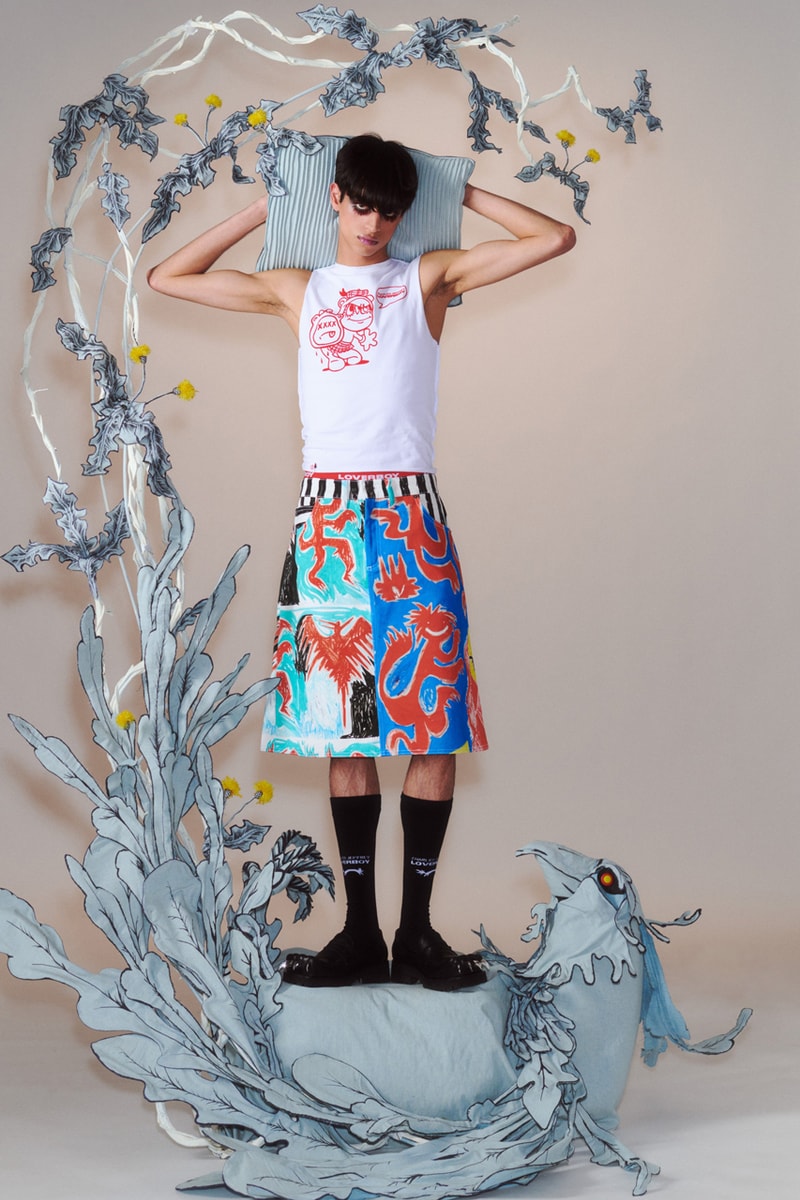 20 of 27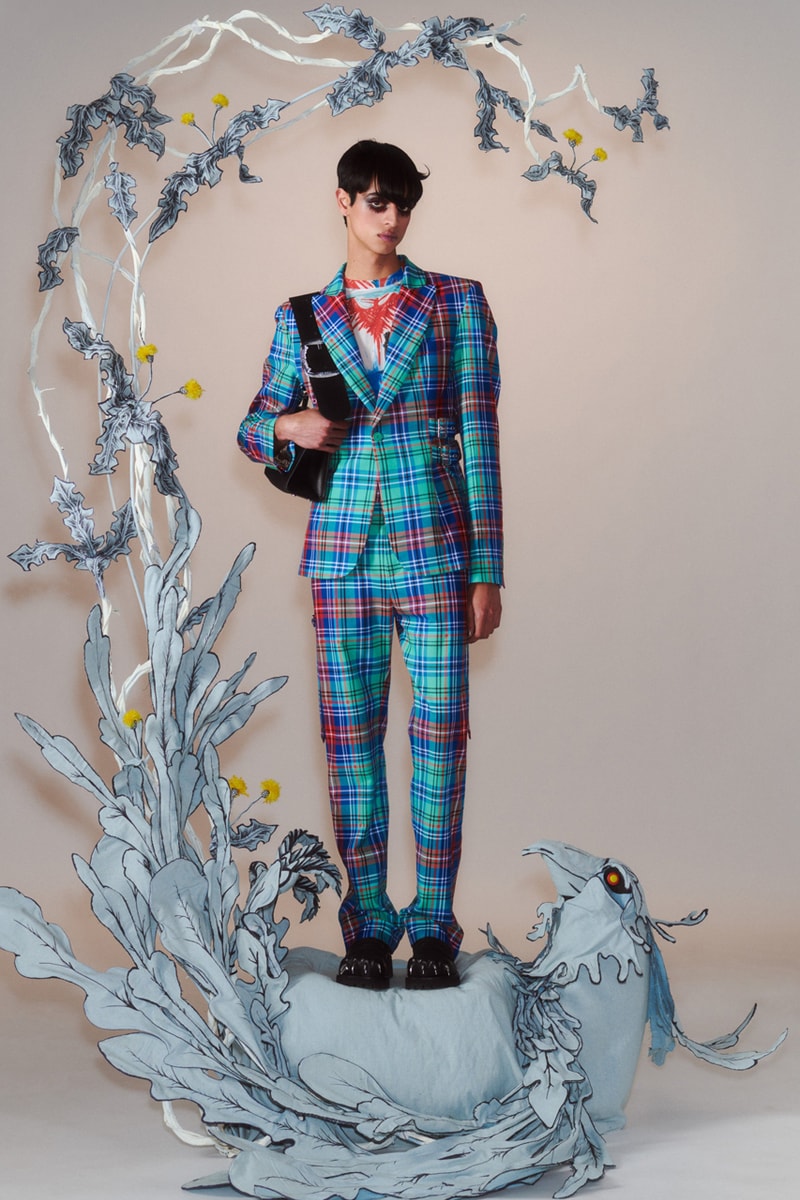 21 of 27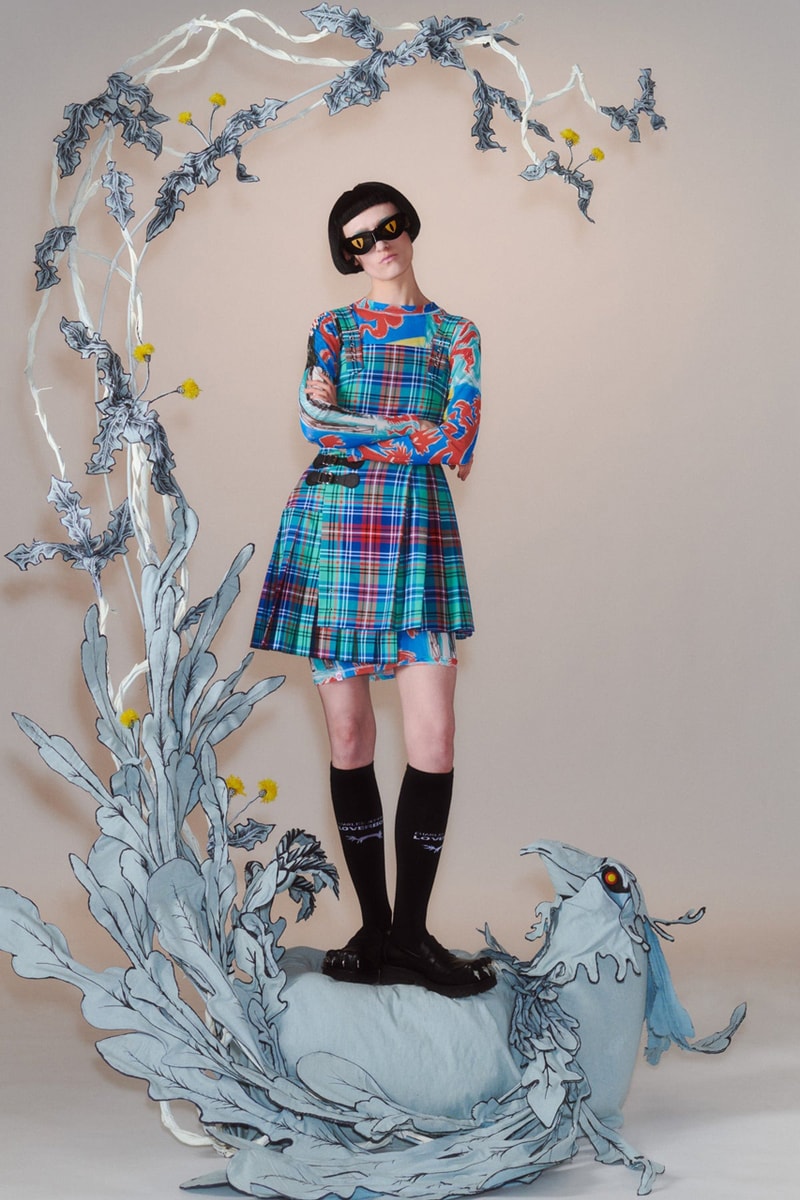 22 of 27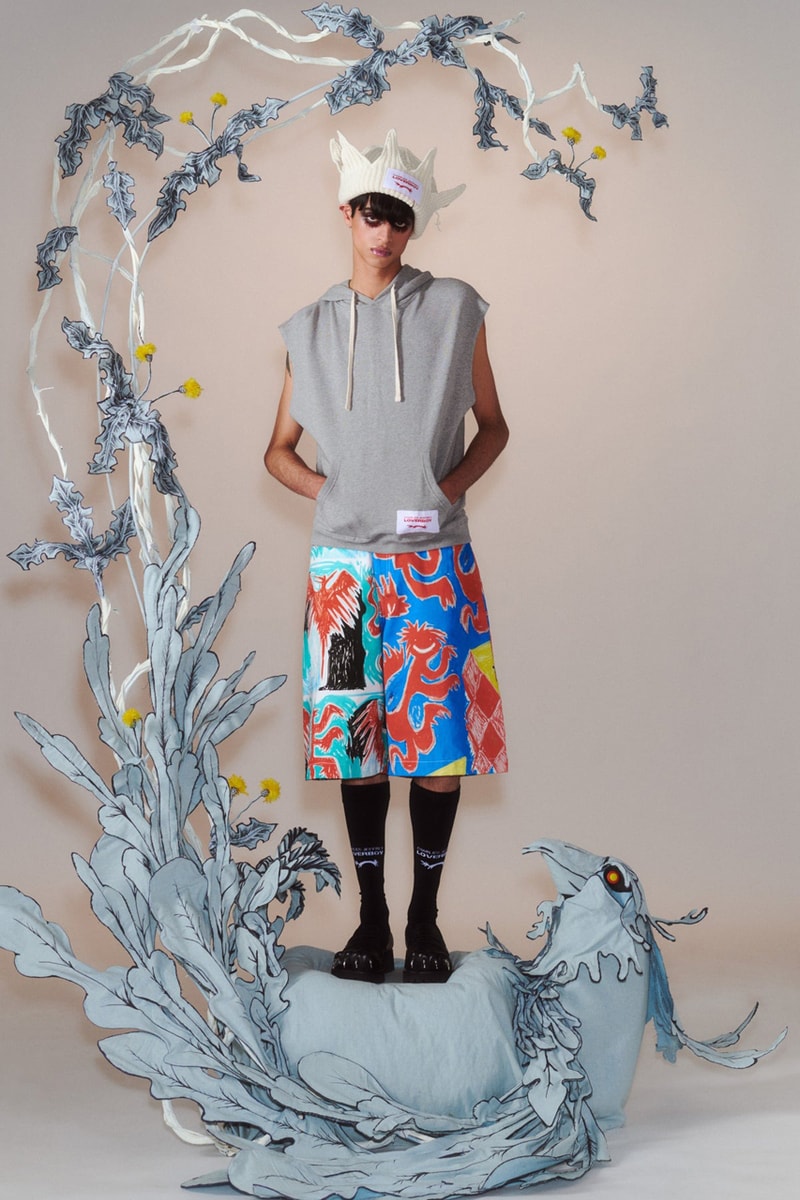 23 of 27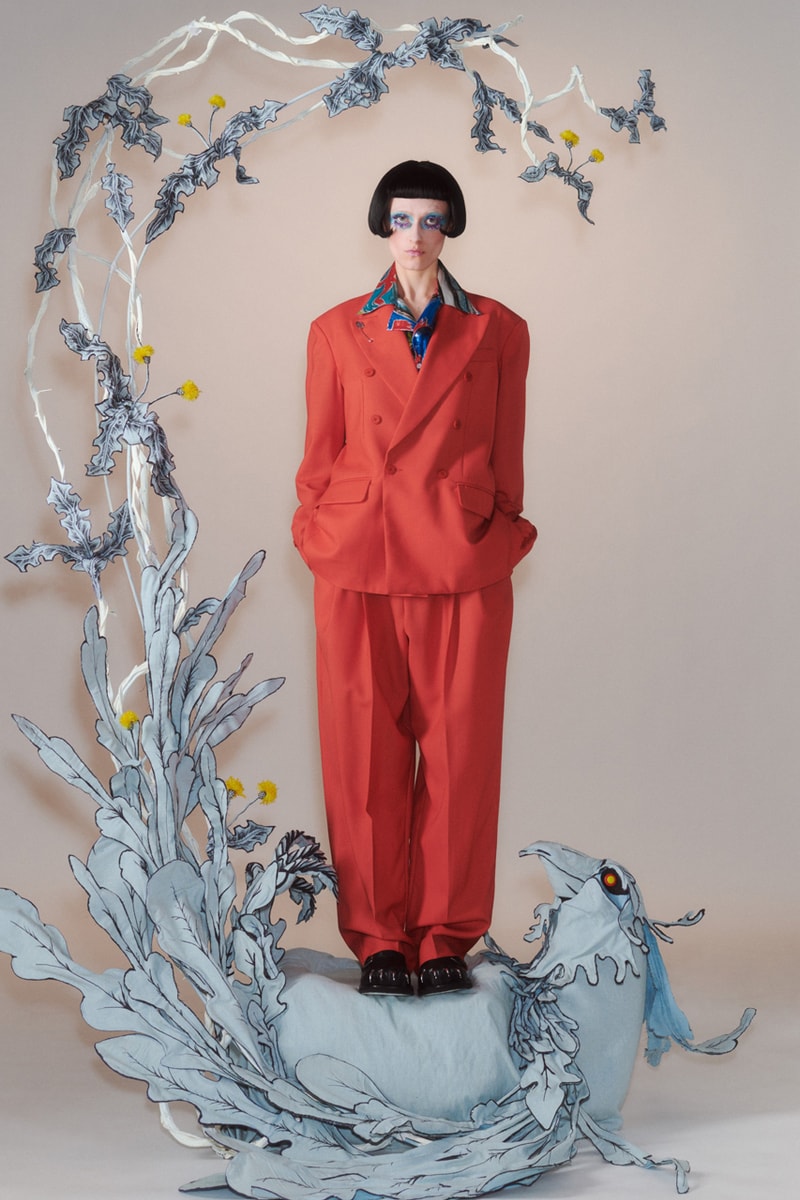 24 of 27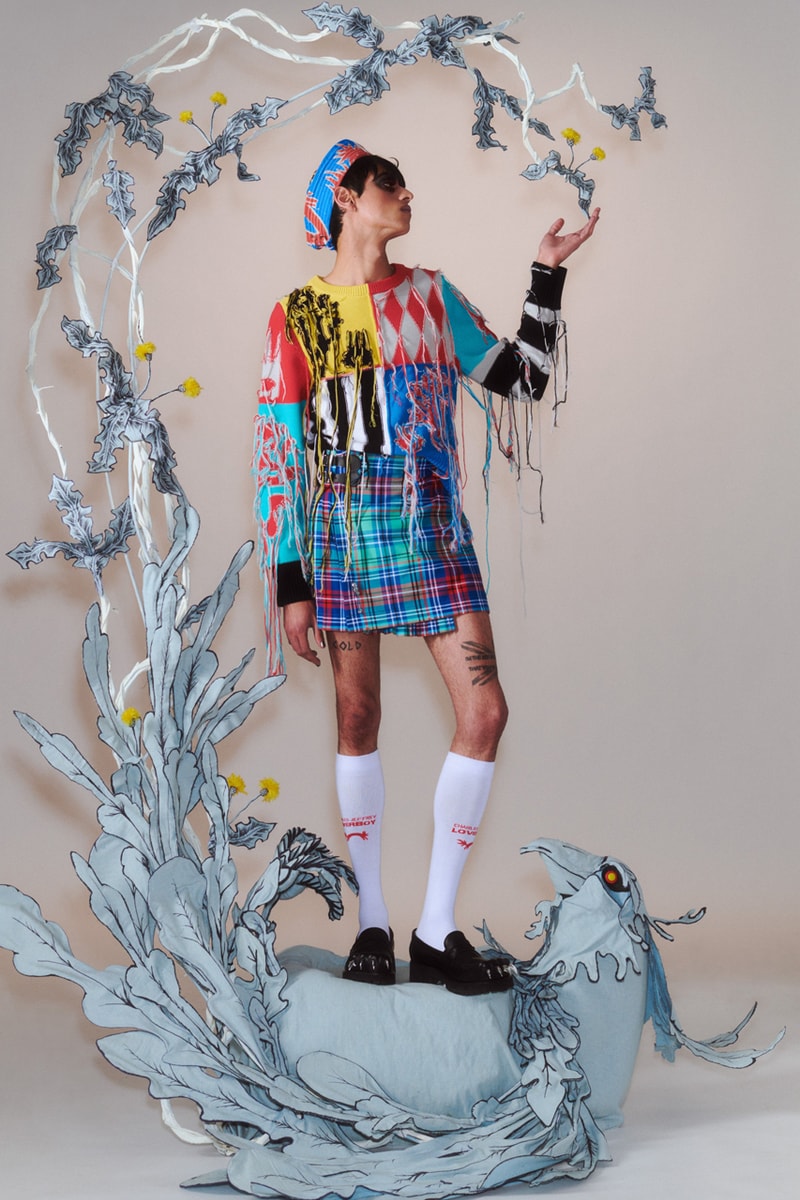 25 of 27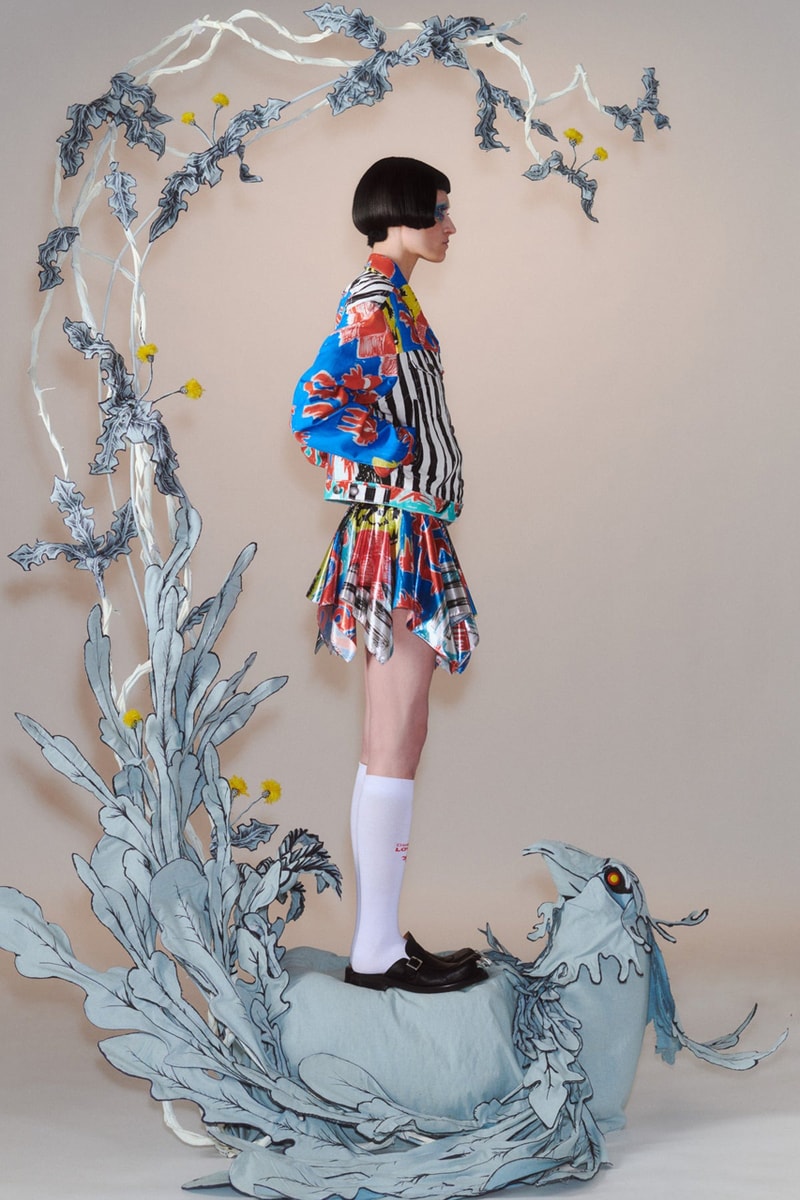 26 of 27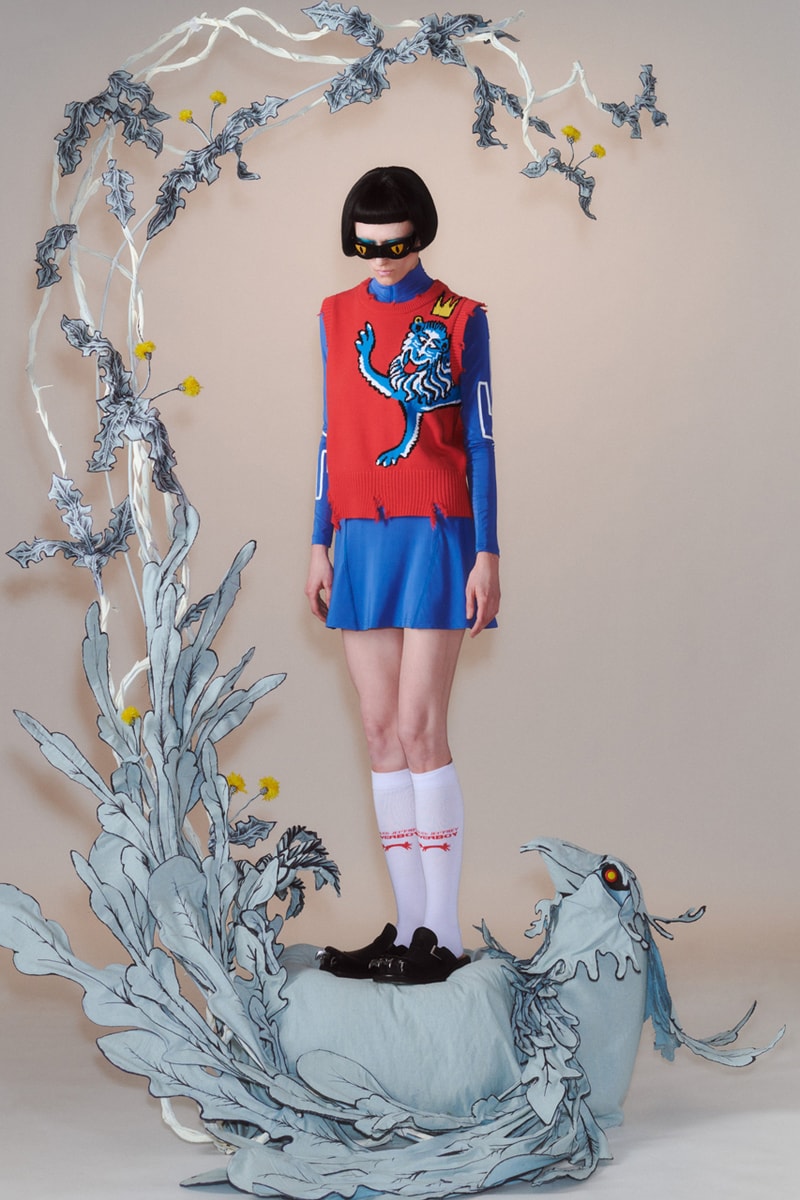 27 of 27
There is depth, nuance, and charisma to the Charles Jeffrey LOVERBOY world.
For Pre-Spring 2024, the Scottish designer presents "STATANT PASSANT RAMPANT," highlighting three distinct poses that animals are portrayed within hereditary symbols: standing, walking, and on their hind legs. But it's never as simple as this with Charles Jeffrey LOVERBOY, as this representation of medieval Britain is cross-examined with mischievous characteristics, House classics, rebellion, heritage, and the avant-garde.
Take Look 3, for example. Heraldic traditions, such as diamond motifs and bold colors like yellow or red are worked into a patched knit jumper that's distressed, fringed and frayed, thus adding an extra layer of physical and metaphorical texture to an outfit contrasted with other traditions, notably a tartan kilt.
Decoding traditions further is Charles Jeffrey LOVERBOY's tailoring. The new "Edinburgh" suit comes in a saturated brick red tone, fitting oversized with double-breasted tropes blowing up in proportion. The buttons blend into the jacket, while the spread collar almost cocoons the neckline while allowing a colorful printed shirt to pop underneath.
The use of prints is rife for Pre-Spring 2024, as unicorns, eagles, lions, and the brand-staple Gromlin are cartoonified on tank tops, but hyper-realized on distressed sweater vests. The contrasts continue to come out and play among cycling tops and shorts, skirts, and of course on the brand's signature ear beanie.
Altogether, Pre-Spring 2024 is a rebellious adventure through time — this is traditional clothing taken to new experimental heights, reflecting the work that Charles Jeffrey LOVERBOY presented during its Milan Fashion Week FW23 debut while also showcasing a promising future. Take a look at the lookbook in the gallery above, and find more online.
In other news, Stüssy and Our Legacy have teased their next collaboration.