Ludacris, Zoe Saldaña, Matt Damon and Jeremy Allen White Hosted Stella Artois' World's Most Fascinating Dinner
We chatted with Jeremy Allen White about his attire, pre-event-prep and favorite meal.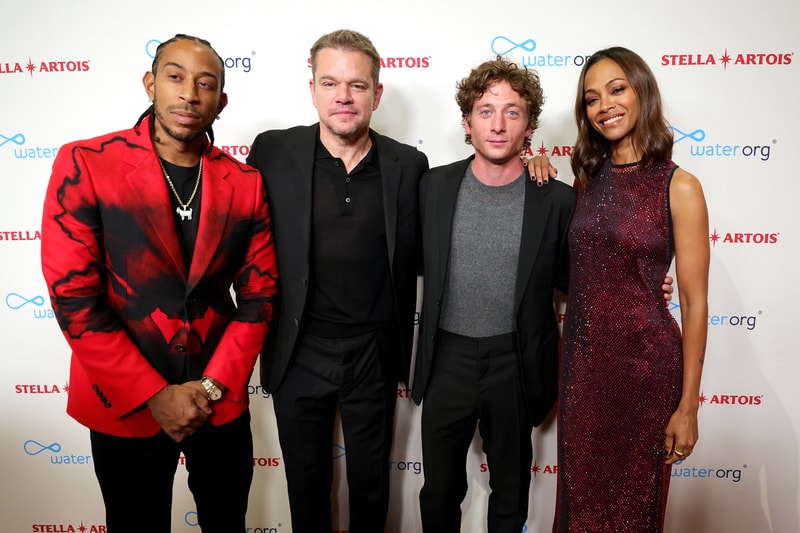 1 of 8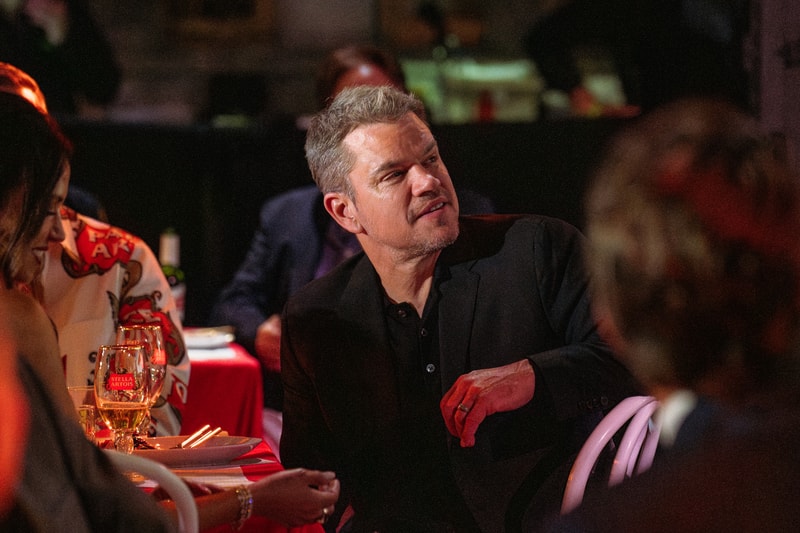 2 of 8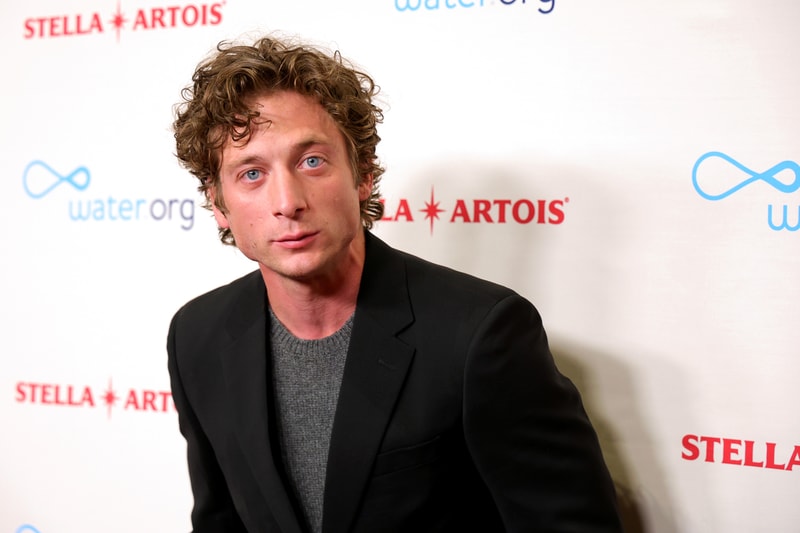 3 of 8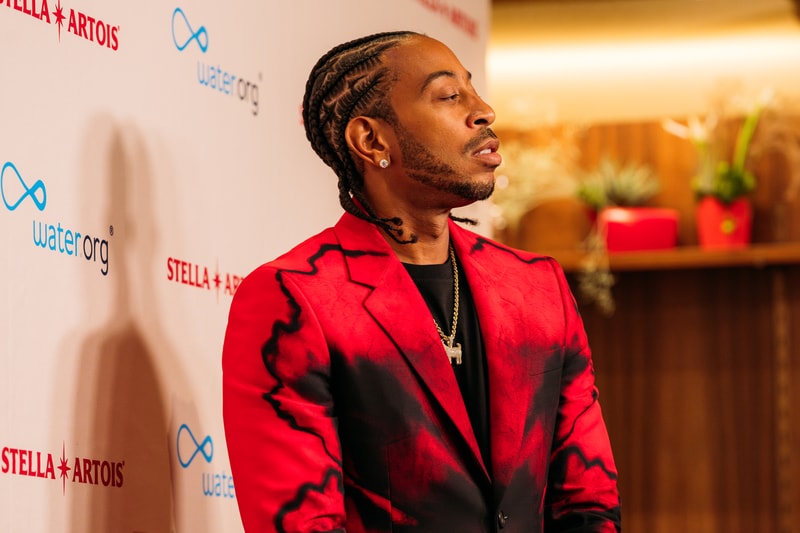 4 of 8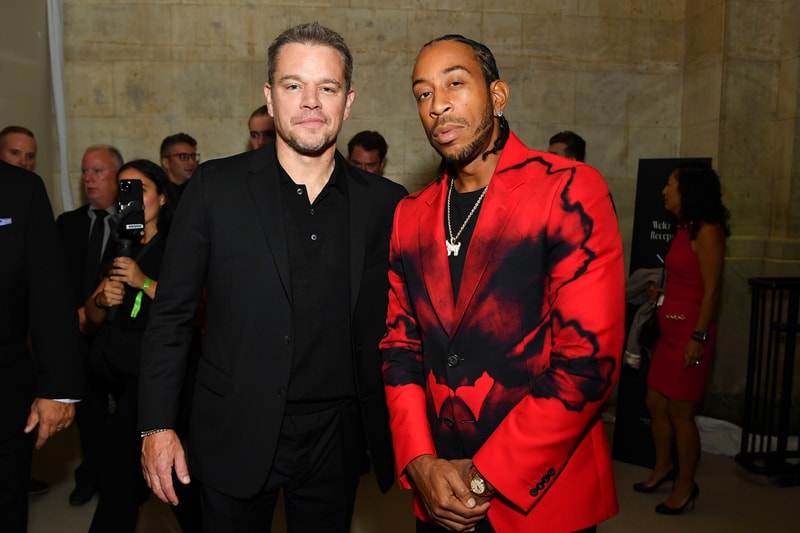 5 of 8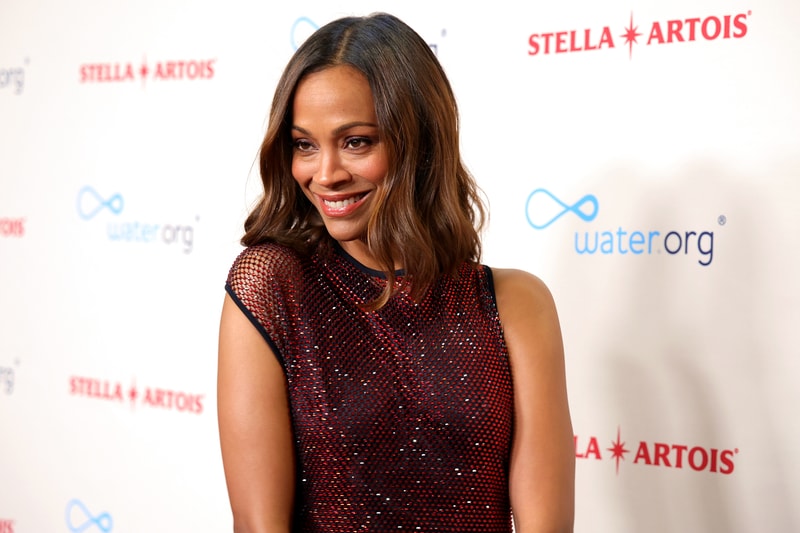 6 of 8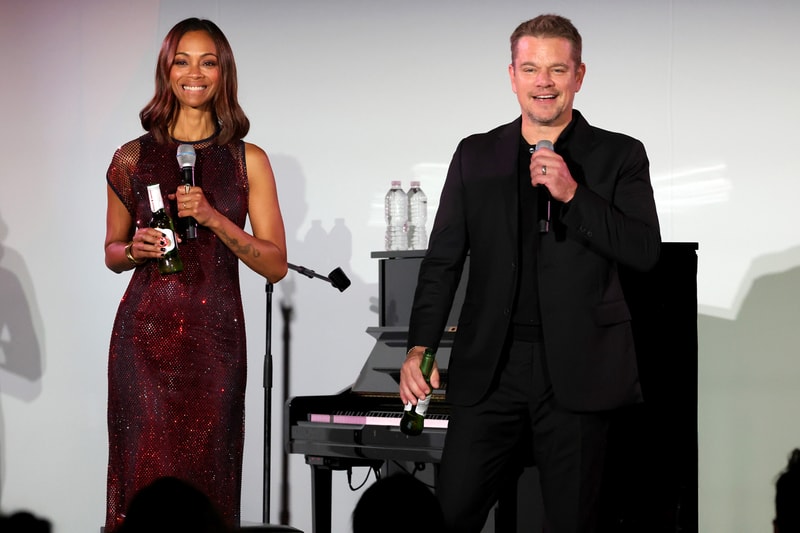 7 of 8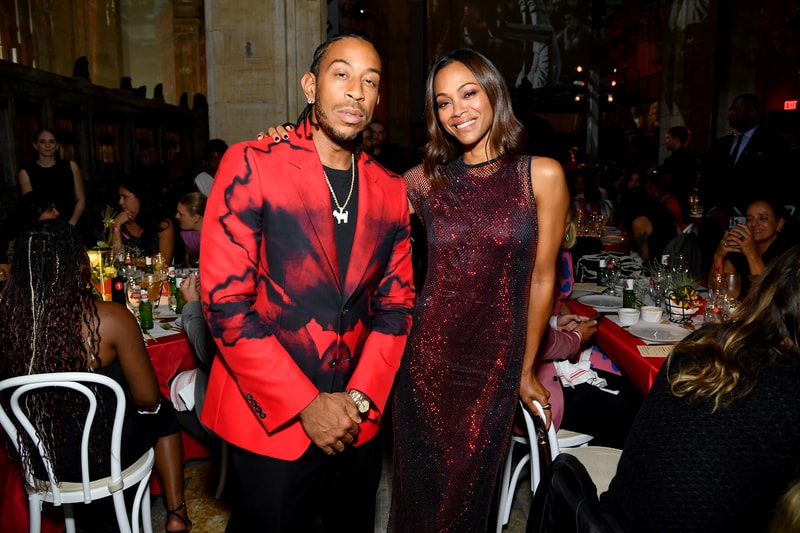 8 of 8
Stella Artois hosted The World's Most Fascinating Dinner in New York City on Thursday, September 21 as an extension of its "Let's Do Dinner" campaign. The global beer brand and the campaign asks the general public "If you could have dinner with anyone, who would it be?" It was the central theme of the event which was hosted by movie and music icons Matt Damon, Zoe Saldaña, Ludacris, and Jeremy Allen White, who are actually some names that might be mentioned when asked this particular question.
The special event, which supports Matt Damon's philanthropic efforts with his Water.org organization, was filled with interactive moments, special presentations and a music performance by singer-songwriter Ryan Tedder.
The World's Most Fascinating Dinner took place at the digital arts center, Hall des Lumières in the heart of New York City's Tribeca neighborhood. Stella Artois set the stage with Matt Damon expanding on what Water.org has accomplished since it was started in 2009 with partner Gary White. Together, Water.org and Stella Artois have also provided clean water resources to more than 4.5 million people around the world, including investing in local communities.
New Yorkers Jeremy Allen White, Zoe Saldaña and Martha Stewart were also brought on stage for a round of Q and A's on topics such as New York pride, dining with family and what it means to be authentic in your career and craft. Later in the evening, Ludacris also made his appearance on stage for a game of trivia lead by Sean Evans of Hot Ones. Renowned chefs Gaby Dalkin, JJ Johnson and Tway, as well as actress Tika Sumpter and an audience member played some intense trivia rounds involving eating wings with hot sauces increasing in spice levels. Everyone in attendance also had the chance to sample some of the hot sauces used for the the game.
Hypebeast also had a chance to do a round of questions off-stage with Jeremy Allen White — the famed actor currently stars in Stella Artois' "Let's Do Dinner" campaign. When asked about how he prepared for the star-studded evening, Allen White talked about how he took some time to unwind inside one of New York City's Russian bath houses which is something he's fond of. "I was with friends earlier today then I went to a bath house for a steam and sauna deal," Allen White said. "I love the Russian or Turkish ones, and when in LA, I love going to the Korean ones." As for his attire for the evening Jeremy Allen wore a, "beautiful Prada suit" as he described it. "Im also wearing a Prada sweater, so it's pretty much Prada head-to-toe," Allen White added. "I like things that are clean, classic and simple. What's important to me is that I feel relaxed in what I'm wearing. I like real comfort, like the way Serge Gainsbourg wears his suits." Lastly, on the topic of food, the thirty-two year old actor talked about one of his favorite meals. "I love a Sunday roast, like a short-rib with veggies," Allen White explained. "I love something hearty that's almost like a Christmas meal."
As for the closing of the evening, Matt Damon and Zoe Saldaña proceeded with a thankful toast to all the guests and participants, and brought out singer-songwriter Ryan Tedder for a medley of songs he'd written that included "I Ain't Worried" from the Top Gun theme song, Beyoncé's "Halo," Adele's "Rumor Has It," and more. Tedder also gave stories on how these songs came to fruition which added a personal touch as he sang and performed.
For more information about Stella Artois' "Let's Do Dinner" campaign head on to the brand's official website.