Napoli Striker Victor Osimhen Threatens to Sue His Own Club Over TikTok Video Mocking Him
"We reserve the right to take legal action and any useful initiative to protect Victor," Osimhen's agent said on X.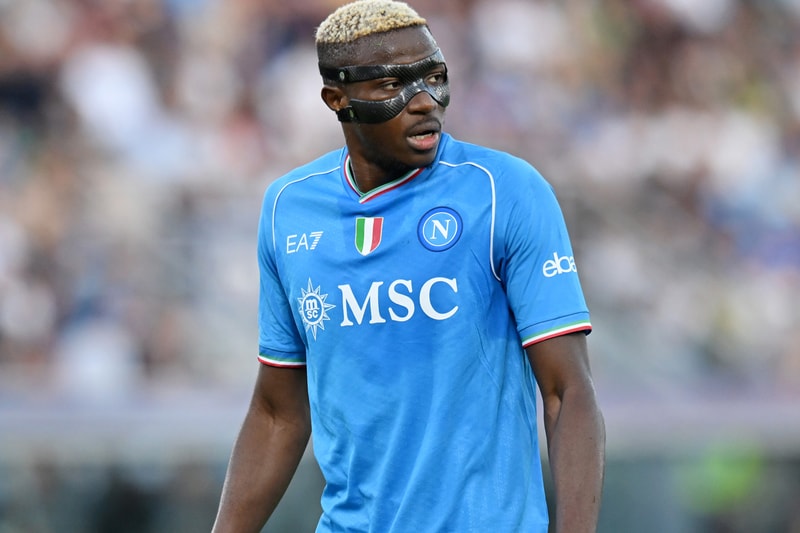 Napoli striker Victor Osimhen's agent Roberto Calenda has threatened to take legal action against Napoli after the club mocked the striker on social media.
The Italian club shared a video on its TikTok account showing the striker missing a penalty against Bologna, and since the video surfaced online, Osimhen has removed nearly all photos of him wearing a Napoli shirt from his Instagram account.
🇳🇬 This was the original video posted by Napoli about Victor Osimhen… and then deleted.

⚠️ …player's agent Calenda announced that Osimhen is considering to take legal action against Napoli. pic.twitter.com/0PLunco9aD

— Fabrizio Romano (@FabrizioRomano) September 26, 2023
And while the post has since been deleted, Osimhen's agent took to X, saying: "We reserve the right to take legal action and any useful initiative to protect Victor. What happened today on Napoli's official profile on the TikTok platform is not acceptable.
"A video mocking Victor was first made public and then, but now belatedly, deleted. A serious fact that causes very serious damage to the player and adds to the treatment that the boy is suffering in the last period between media trials and fake news."
Osimhen, the Nigerian international who joined Napoli for a club-record fee of 81.3m euros in 2020, was taken off in the 86th minute of Sunday's goalless draw against Bologna and was seen questioning his manager's decision.
24-year-old Osimhen — who was heavily linked with moves to Chelsea and Manchester United in the Summer — has scored three goals in six appearances this campaign and remains a pivotal player in Napoli's aims to secure the Serie A title, following his 26 goals in 32 league appearances last season that won Napoli its first league title in 30 years.
Now, there's a serious risk that Osimhen will decide not to participate in Napoli's Serie A match against Udinese tonight [September 27]. Additionally, a lack of dialogue over contract negotiations between Osimhen and Napoli has already led to concern about the forward's future, with his contract expiring in June 2025 — resulting in a possible departure for the player either in the forthcoming January or Summer transfer windows.
In other sports news, Oakley and Patrick Mahomes have launched a new signature series.