88rising's Knock2 Wants to Push Dance Music Culture Forward
The San Diego DJ is making waves in the festival circuit with his fluid blend of house and trap.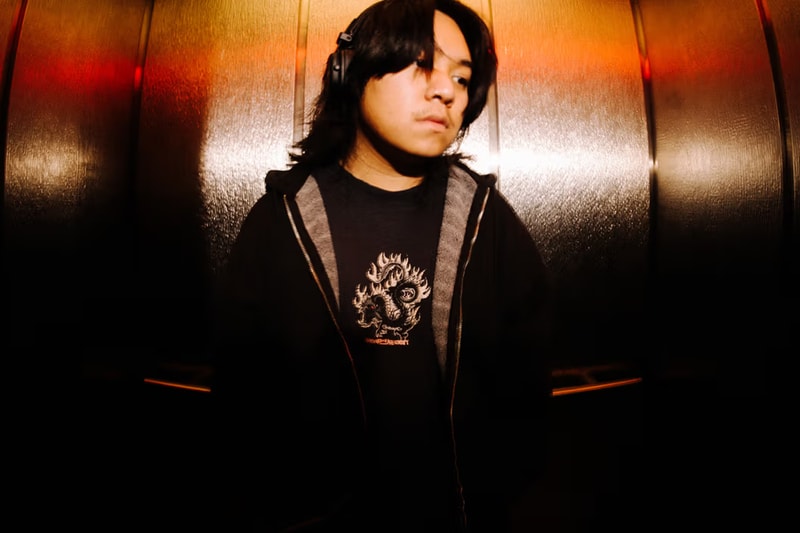 For nearly a decade, 88rising — label, artist management company and marketing powerhouse — has made its name off of spotlighting contemporary Asian culture and those at the vanguard of it for a global audience with a dedication like no other label in the industry. Artists such as Rich Brian and Warren Hue have left their stamp on trap space, whereas Joji has become synonymous with the contemporary lo-fi sound. And NIKI, meanwhile, has risen with the new wave of singers taking inspiration from '90s R&B.
In the eight years since its inception, the only genre 88rising had yet to break ground in was the electronic music space. That is, however, until the recent signing of Laotian DJ Knock2. The San Diego native, whose real name is Richard Nakhonethap, has gradually accrued a following for his unique take on house music, infusing the groove-centric genre with the bass-heavy notes of contemporary trap. The eclectic, energetic result is a sound attuned to appease the room of a dim-lit warehouse and the bustling crowd of an outdoor music festival alike. In fact, Knock2 recently played both kinds of stages, the latter of which took place at the inaugural New York iteration of 88rising's Head in the Clouds fest.
View this post on Instagram
Some DJs are surprised by their professional success as they begin to attain a following, never having considered mixing tracks beyond the confines of their bedroom-studio, but for Knock2, performing live thousands in front of fans was not only always in the cards, but also a feat over a decade in the making.
As of yet, there are few published interviews with the DJ, though Knock2's come-up has been charted over the years on a few music-dedicated Reddit threads. One fan recently dug up an article from his high school newspaper, entitled "Junior Nakhonethap sets out to develop professional DJ career." In the interview with a then 16-year-old Knock2, he details how he had already been making remixes for five years and would perform at weddings and the occasional club, despite not being of legal age for entry himself.
Knock2 initially fell into DJing in the sixth grade by virtue of being in a b-boy (breakdancing) club at his middle school. "I'd go home every day from school and watch YouYube videos of battles and try to find the records," he tells Hypebeast. "The recommended videos spiraled into things like DMC championships, MPC showcases and music videos." The DJ says he simply "fell in love" with the thought of being involved in the scene on a professional level, but not as a breakdancer: he wanted to be behind the decks.
View this post on Instagram
After listening to Skrillex's "Scary Monsters and Nice Sprites," one of the most definitive tracks of the 2010 EDM craze, he entered another YouTube wormhole of music creation tutorials. True to the times, he embarked on his first internet search with the leading question, "how to make a [sic] dubstep."
Naturally, Knock2's sound shifted over the years as he built out his resume of gigs and began to collaborate with other electronic music artists. A major breakthrough arrived four years ago when he collaborated with Cheyenne Giles for a remix of the fellow San Diego native's track, "Losing It." The "festival flip" edition of the party rocker-style song circulated both at live events and on Soundcloud, putting Knock2 on the radar of the local EDM community.
By the time Knock2 found himself under the spotlight once again in 2021, he had garnered a loyal fanbase and begun using more trap elements in his music. This time around, it was for a solo effort, the bass house anthem "dashstar*." The song is still his most popular release to date at nearly 20 million streams on Spotify – and add another 16 million for Knock2's "dashstar* VIP" remix.
"House and trap music have always felt so timeless to me," he explains. "The energy of the rhythm and grooves is so infectious."
As for "dashstar*," the single is most likely what secured his signing to 88rising. Knock2 recalls how a few of his singles were used by Joji in a set for Yebi Labs, the alias for the singer's new DJ project. Separately, 88rising's artist development head Ollie Zhang had already struck up a conversation with Knock2 about potentially working together. As Knock2 and 88rising eventually segued into more formal discussions, the DJ says that he felt the team matched his energy on both a cultural level and in terms of his future goals to break ground for Asian artists in the live music space and the industry at large. Cue to Knock2's dominating the stage at Head in the Clouds New York this past May.
Coming off of that personal win, Knock2 says that "without giving away too much, there's definitely an album planned for the future." He just teamed up with another heavy-hitter in the dance music space, Dillion Francis, to release a saxophone-dabbled single called "buttons!" And moving forward, he's looking forward to working with more artists across genres, particularly those on 88rising's own roster, citing Joji, Rich Brian, Warren Hue and Milli as among his dream collaborators.
When it comes to his style, Knock2 often finds himself slotted into the "trap" categorization, though he tries to steer away from labeling himself. Nowadays, he's enjoying incorporating genres across the board, including genres like hip-hop, R&B, pop and indie.
"I want to keep growing as an artist and showcasing my diversity of making music," Knock2 reflects. "My goal has always been to push the culture forward, both on the producing side and the live show aspect as well."