Harry Kane Signs Life-Long Football Boot Deal With Skechers
Making him the center of Skechers' first European football boot: the SKX_01.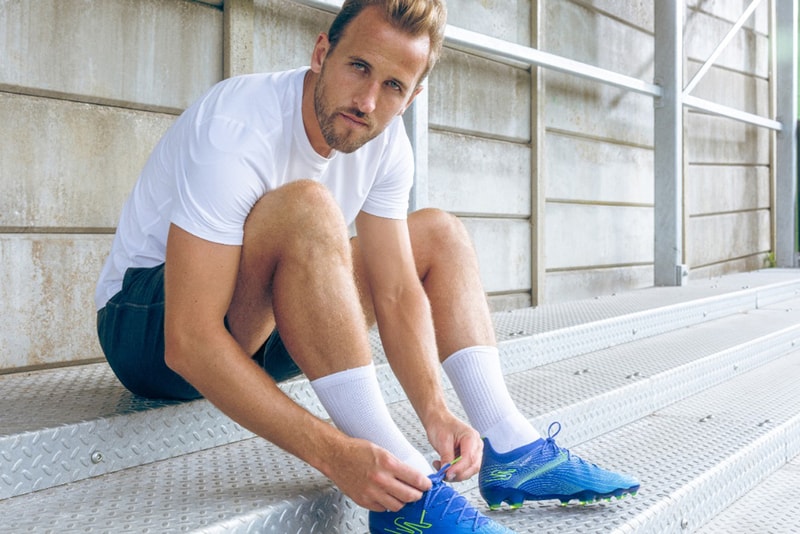 Skechers is kick-starting its life in the football industry with a bang, adding one of the Premier League's all-time top goal scorers and new Bayern Munich star, Harry Kane to its roster under a new lifetime deal.
Following Kane's big-money move away from the Premier League, Skechers announced that it has signed Kane into a long-term deal, making him the center of Skechers' first European football boots: the SKX_01, which will launch in the UK and Europe in September. Additionally, Kane will be featured as a brand ambassador in a multi-platform marketing campaign.
The news marks a solidified push into the football world for Skechers, with one of the most popular athletes in the sport wearing its first football silhouette. Kane, who is widely regarded as one of — if not the – best striker in world football, recently wore a masked version of the new boots throughout preseason and in his debut game last Saturday for Bayern Munich.
Commenting on his new partnership with Skechers, Kane, England's all-time leading goal scorer, said: "It's definitely a time of transition in my career and I'm thrilled to announce my signing with Skechers just as I'm making a big move. Ever since meeting the design team and seeing the boots for the first time, I felt confident that Skechers was onto something special. I've been wearing the boots for weeks, scoring in them in preseason. They're unlike anything I've experienced before."
In other news, Neymar has signed for a new club.