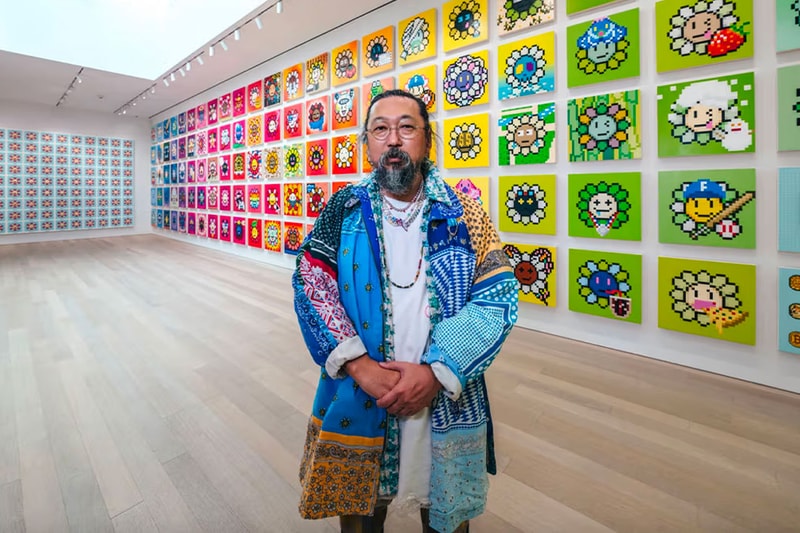 Kaikai Kiki Gallery to Exhibit "Past Precious" Takashi Murakami Works
Including 108 "Murakami.Flowers" and three new prints that will go up for presale.
---
Kaikai Kiki has announced that it will be exhibiting "past precious" works from its founder, renowned artist Takashi Murakami. The exhibition is said to include 108 examples of his "Murakami.Flowers" NFTs as posters alongside three new print works for presale.
The artist's "Murakami.Flowers" ​​works were first revealed as part of an exhibition in May of 2022 with the Gagosian, NY, as part of his "An Arrow through History" exhibition — which represented for the first time, a variety of Murakami's digital NFT works turned into paintings.
Speaking on the exhibition, Murakami once said "When I work on a creative production, I make no distinction between digital and analog. I'm always working in the context of contemporary art, and that context is all about whether I can be involved in events that manage to trigger a cognitive revolution."
While a majority of the works have since sold, Kaikai Kiki is pleased to offer collectors a second chance to collect these physical representations of digital works, that are independent from their counterparts, with the exhibition running July 26 to August 8. Following the exhibition in Tokyo, the 108 works are slated to be displayed at the Asian Art Museum in San Francisco this September.
For more details on the exhibitions or to inquire about availability, collectors are encouraged to contact Kaikai Kiki Gallery through its official site.
In other art news, Brazil's Instituto Inhotim has opened a new permanent gallery devoted to Yayoi Kusama.
Kaikai Kiki Gallery
2-3-30 Minato
Motoazabu Motoazabu Crest Bldg. B1F
Tokyo 106-0046
Japan