Guido Terreni Explains Why "True Luxury Is Private and Not Ostentatious"
The Parmigiani Fleurier CEO tells Hypebeast how the Tonda PF was conceived, his thoughts on quiet luxury, and his admiration for the Maison's founder.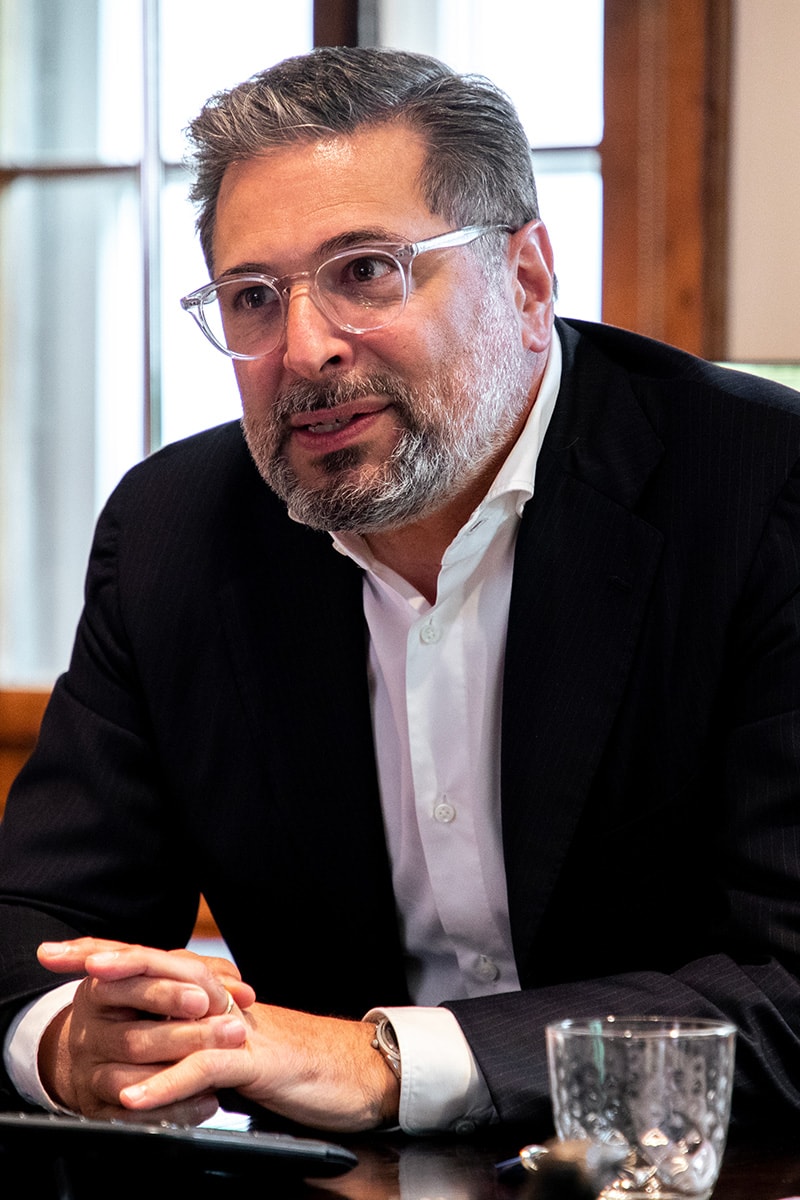 Guido Terreni Explains Why "True Luxury Is Private and Not Ostentatious"
The Parmigiani Fleurier CEO tells Hypebeast how the Tonda PF was conceived, his thoughts on quiet luxury, and his admiration for the Maison's founder.
After joining Parmigiani Fleurier as its CEO in January 2021, Guido Terreni has since directed the luxury watchmaker to new heights following the successful launch of the Tonda PF line, which now has waiting lists that stretch over a year. Before onboarding as the Maison's CEO, Terreni had spent two decades at Bulgari's horology division, where he later served as president and managing director. According to Terreni, his time at Parmigiani Fleurier felt much longer than just 28 months. He tells Hypebeast that he already had a sense of what Parmigiani Fleurier should be expressing to the world in the earlier days of his appointment. "I brought my sensitivity to what Parmigiani Fleurier means to me, as well as what I understood of its values," and his intuitions were reaffirmed after his first encounter with the founder, Michel Parmigiani.
"Our first encounter was totally unplanned," Terreni recalls. "Michel lives 20 meters away from the office, so he just bumped into me here." Throughout Terreni's 20-year career in watchmaking, not once has he come across the Parmigiani Fleurier founder on any occasion. Despite this impromptu meeting, he and Parmigiani promptly connected over their shared Italian heritage. In the present, Terreni details his utmost respect and admiration for Michel Parmigiani in an endearing light, "It was more like meeting my grandfather," he says.
Indeed, it was after that first encounter with Michel Parmigiani that Terreni was reaffirmed with Parmigiani Fleurier's values and brand philosophy. When it comes to honoring the Maison's heritage, few luxury watchmakers have the privilege of directly seeking input and inspiration from its founder – but this, of course, is not the case for Parmigiani Fleurier. Terreni highlights just how important Michel Parmigiani's presence is at the brand, "It's important to have him around, so we can breathe in his values, and his persona," citing that the Maison carries not only the founder's name, but also his essence. While Terreni's mission at Parmigiani Fleurier is to appeal to a younger demographic of watch aficionados, he also ensured that the new products won't diminish any of the brand's integrity as well as the values the founder embodies.
1 of 3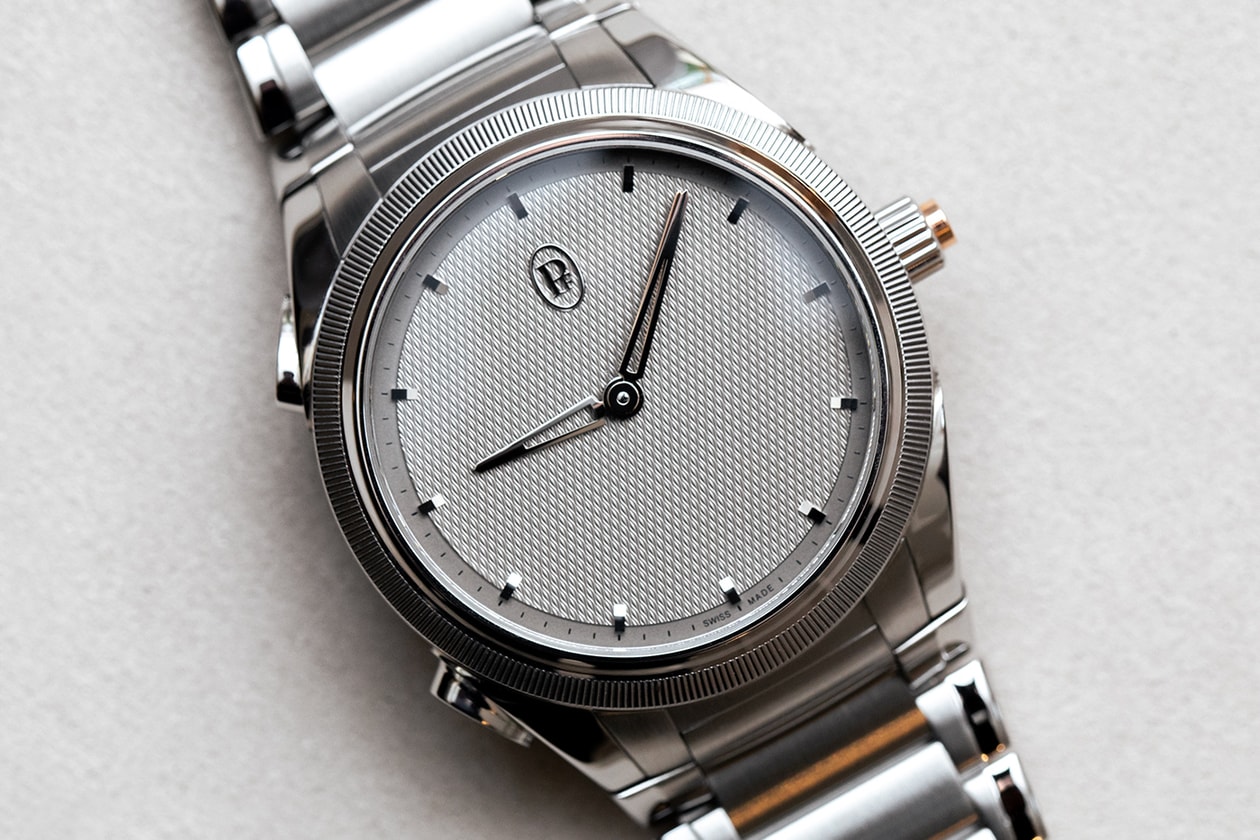 2 of 3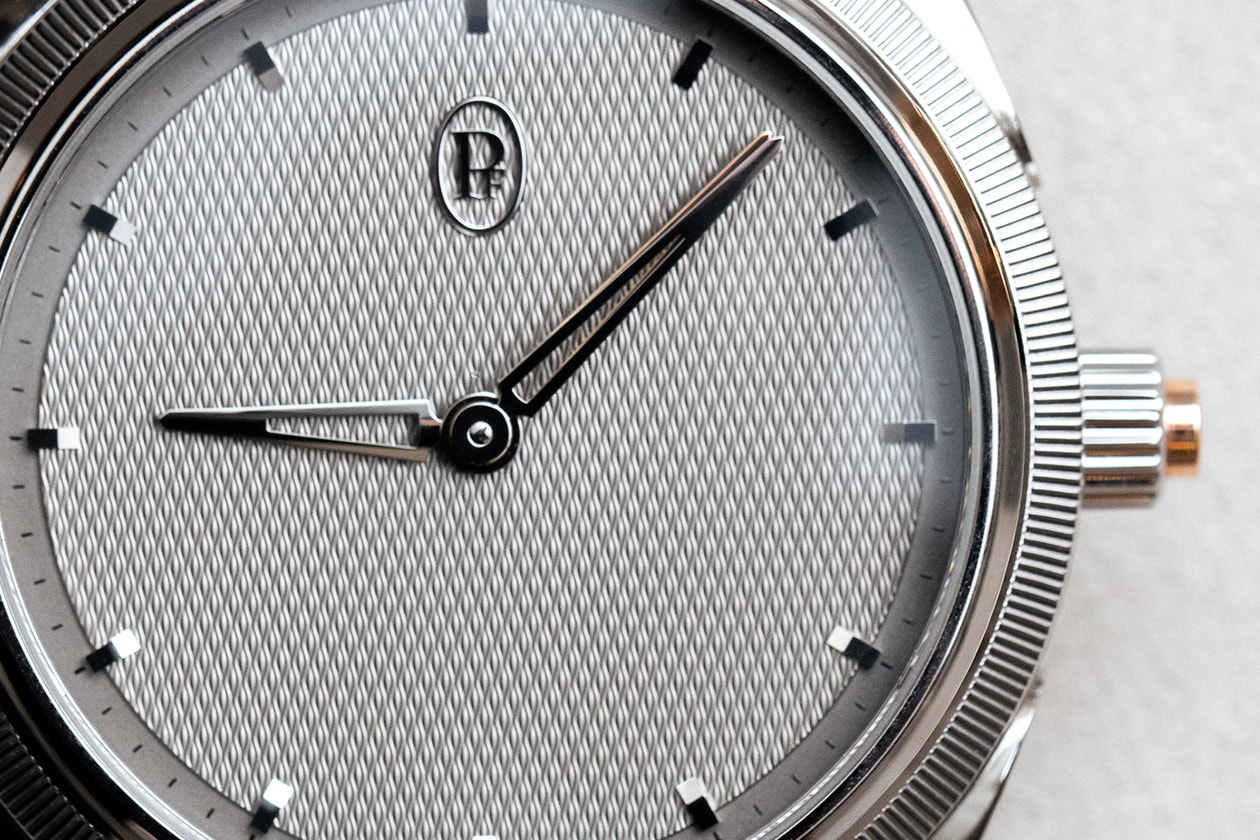 3 of 3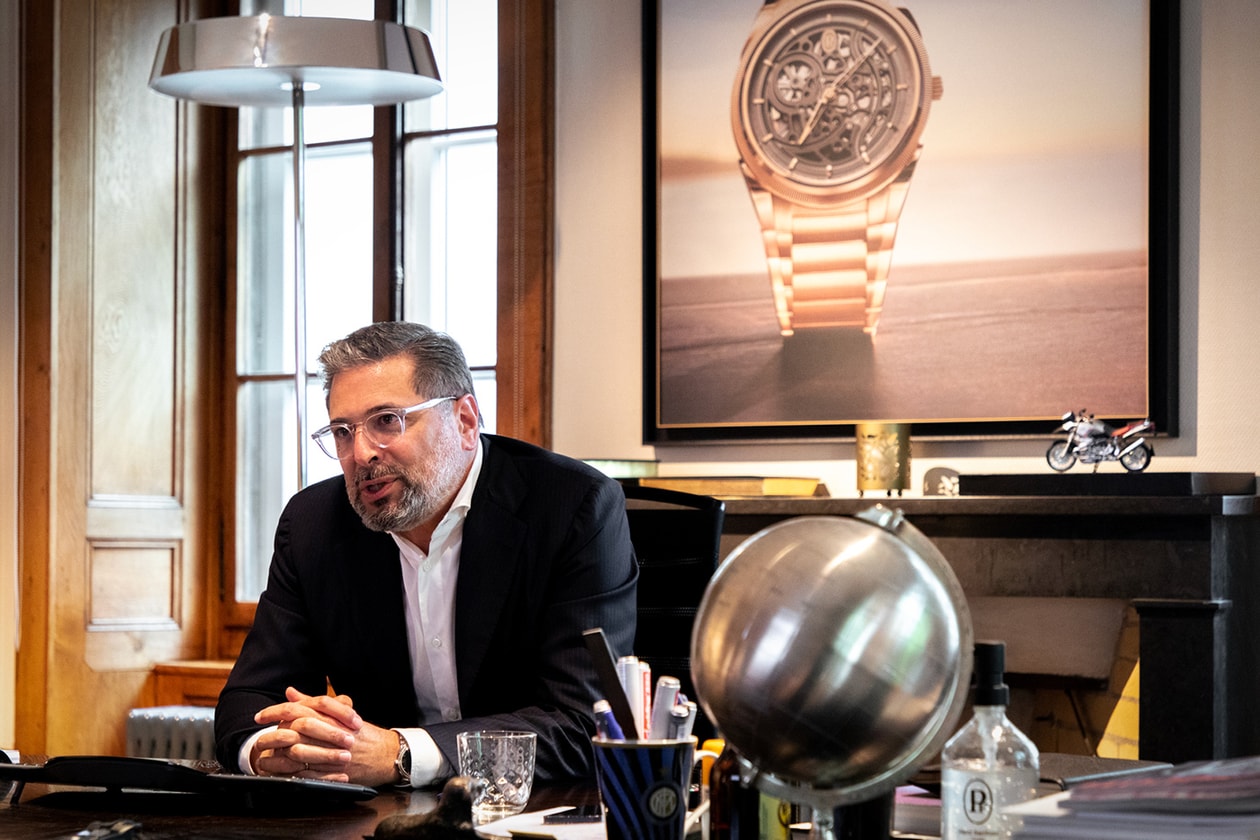 On the topic of quiet luxury and the Maison's positioning, Terreni tells Hypebeast that "True luxury is private and not ostentatious, and these are the values of Parmigiani Fleurier since day one." He adds, "Quiet luxury is not an aesthetic trend – it has much more depth. It's about getting to know what the product truly is and the story behind it." With Terreni's years of professional experience in Haute Horlogerie, he knows that luxury is not just about how much money and wealth one possesses. "Luxury is an expression of excellence, and an expression of your personality through what you wear and purchase," states the Parmigiani Fleurier CEO.
Terreni ensures that this perspective and principle is reflected in the Maison's product developments. He explains that "Things that are longer-lasting are usually more discreet because, in the end, things that are over-designed will wear you out. So we're seeking things that have a purer approach to aesthetics." Undoubtedly, the Tonda PF timepieces that were released all embody this design ideology. But this design approach has always been present since the Maison's conception in the '90s. Terreni notes that this is all rooted in Michel Parmigiani, who he describes as "a living legend in [watch] restorations."
Artisans and craftsmen who specialize in watch restorations all have an immense level of knowledge as well as skills. "I always say Michel has a black belt in watchmaking because he masters all areas of finishings and other components in the field." In addition to that, Terreni notes that it's also essential for watch restoration specialists to maintain a humble and respectful mindset, as "It's not your ego that has to appear, but rather, you're bestowing a second life to somebody else's creation." "That's why Michel and Parmigiani Fleurier are both understatements because it's all about possessing high competence without the need to feel seen," Terreni adds.
Luxury is about an expression of excellence, and an expression of your personality through what you wear and purchase.
Even after Parmigiani Fleurier's "rebirth" in 2021, upholding and respecting the Maison's core values remains to be a priority for Guido Terreni. Speaking on how the Tonda PF was conceptualized, he refers to the French expression: "You put the church back in the center of the village." Terreni explains that "It's a way of saying you have to go back to your roots" and that was precisely what they did with the news launches. Evidently, what transpired after the launch was incredible positive reception and support, thus putting Parmigiani Fleurier on the map for a new generation of watch collectors.
Since then, the Maison has unveiled a handful of new references for the Tonda PF Collection. Among the lineup, the GMT Rattrapante and the Minute Rattrapante are perhaps the most intriguing premieres Terreni had orchestrated for the occasion of Watches & Wonders. Terreni tells Hypebeast that the two timepieces are consistent – they're both very functional and practical, along with added functions that are barely noticeable on the dial. "These functions are hidden, and they only come to life when you need them," declares Terreni.
The Parmigiani Fleurier CEO tells Hypebeast that he came up with the idea of the GMT Rattrapante in three minutes. While everyone was stuck in lockdown during the peak of the pandemic, Terreni initiated the concept of a stripped-back GMT without all the additional counters on the dial. "That was the quickest and most powerful brainstorming I ever did in my years of working in watchmaking," he recalls. The resulting timepiece is a user-friendly, yet sophisticated timepiece that reimagines the coveted GMT function in a subtle, intuitive, yet playful manner.
In correspondence, the Tonda PF Minute Rattrapante was also conceptualized with the same philosophy, but in the form of a unique, split-minute function that "allows the wearer to master punctuality." Instead of applying the function on the case like diver watches, the Parmigiani Fleurier team reimagined it from the movement's perspective. "Being watchmakers, we pondered how we could reinterpret this function from a movement's point of view, then this idea of setting a minute happened, and became something completely new and different," details Terreni.
1 of 2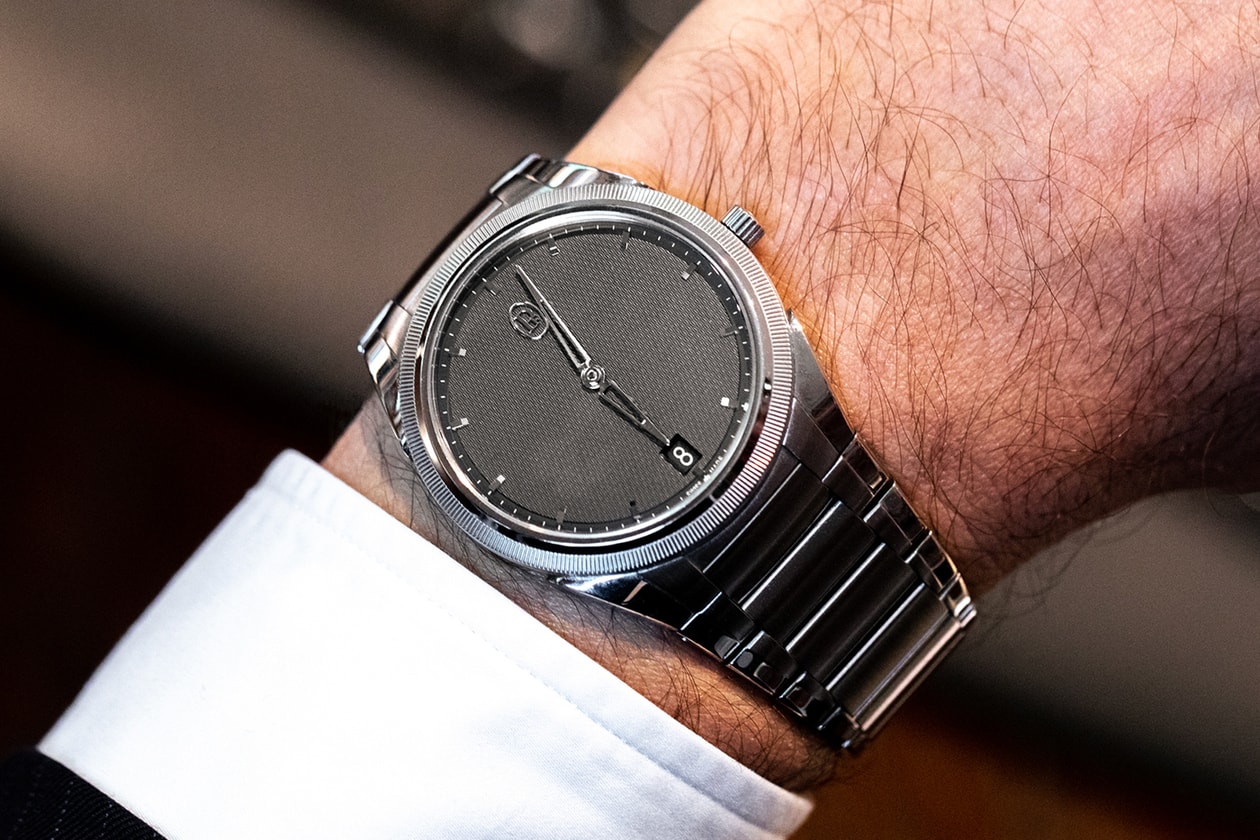 2 of 2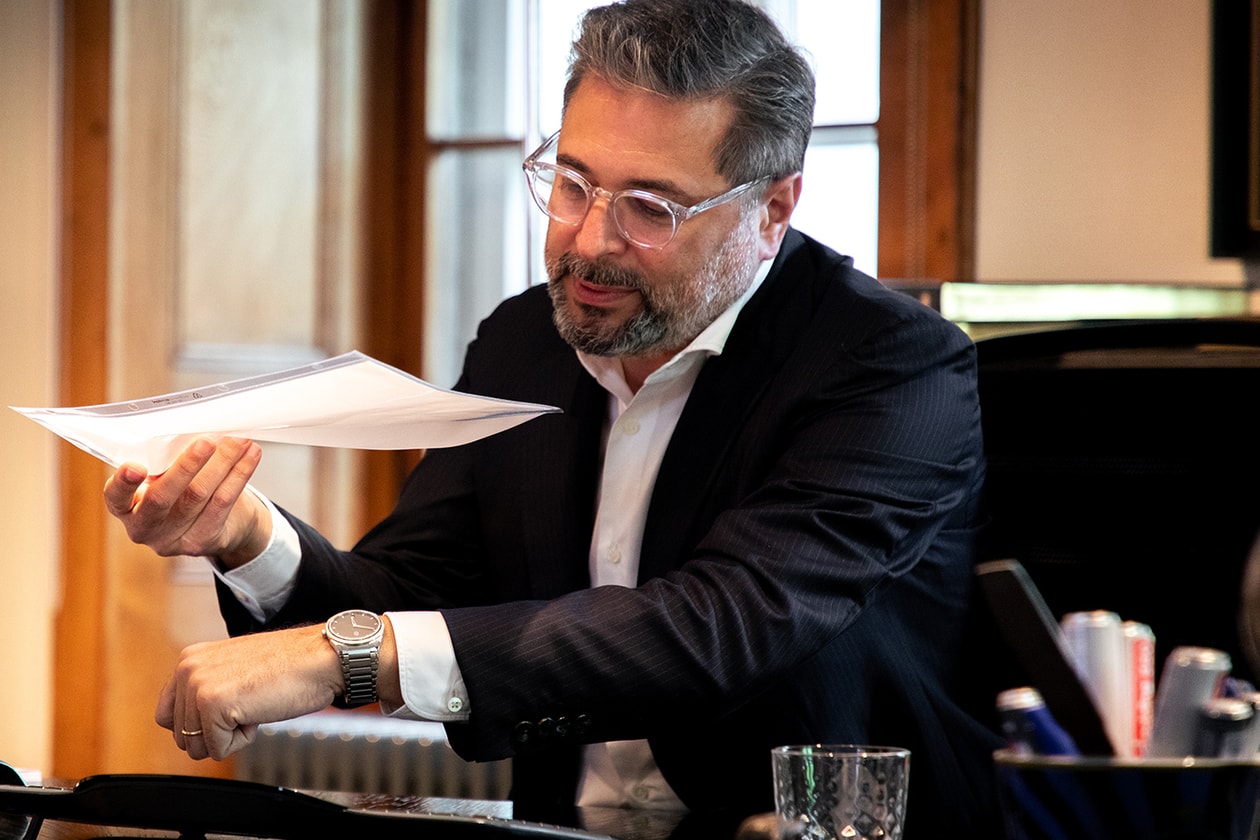 It's not unusual for brand CEOs to wear the company's newest creations, but during our sit-down with Guido Terreni, we found out that he prefers a timepiece that resonates with him on a sentimental level. On his wrist is the Tonda PF Micro Rotor in steel – "the father of the collection." Terreni tells us that the watch has become a companion of his ever since it was unveiled back in September 2021. According to him, this is the first watch they worked on for the Tonda PF line, and now it serves as a memento for all the hard work his team has put together in a remarkably short amount of time.
As our session drew to a close, the Parmigiani Fleurier CEO decided to share a story, and a "trick" that Michel Parmigiani had personally taught him. "I was showing him the creative we were working on at the time," he recounts, "We were looking at the finishing of a case, but there was too much light. So he [Michel Parmigiani] said 'I'll give you a trick,' which I've kept since." Terreni stood up momentarily to retrieve a translucent plastic sleeve with a plain sheet of white A4 paper inside. "When you want to look at metal under a direct light, you can use this," he says, "it fractions the light so you can admire every single detail without any interference." As Terreni gleefully demonstrates the trick, he concludes,"This is something I didn't know from my experience, and I've kept this in my office ever since."