Umbro's New Upcycling Campaign Turns Football Jerseys Into Fashion Statements
Launching the campaign in collaboration with knitwear designer, Nova Nørgaard.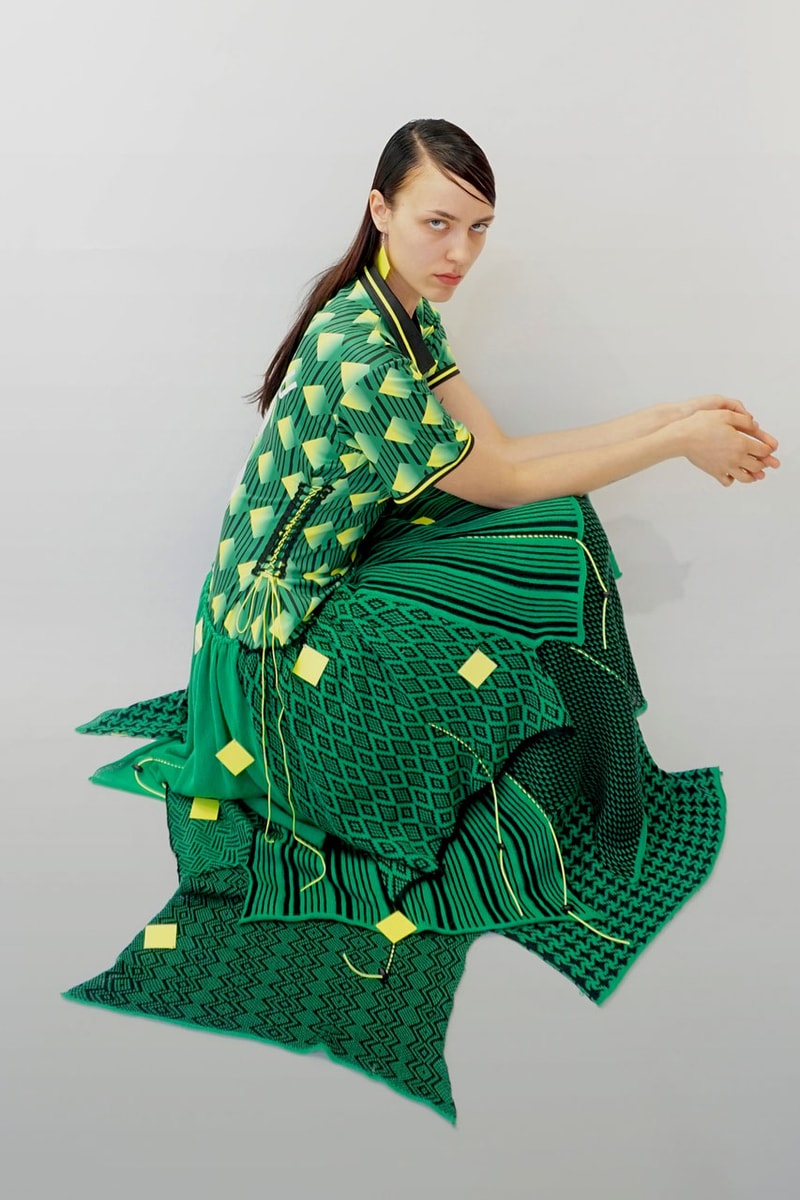 1 of 4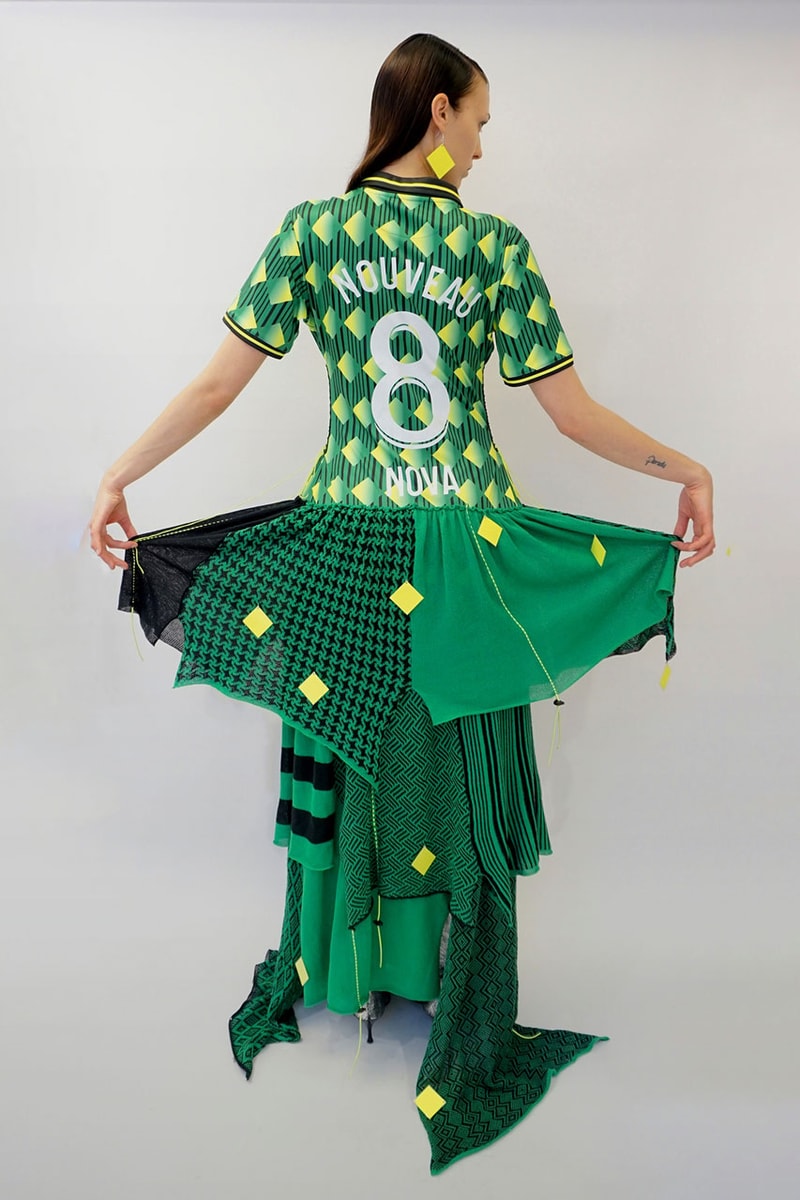 2 of 4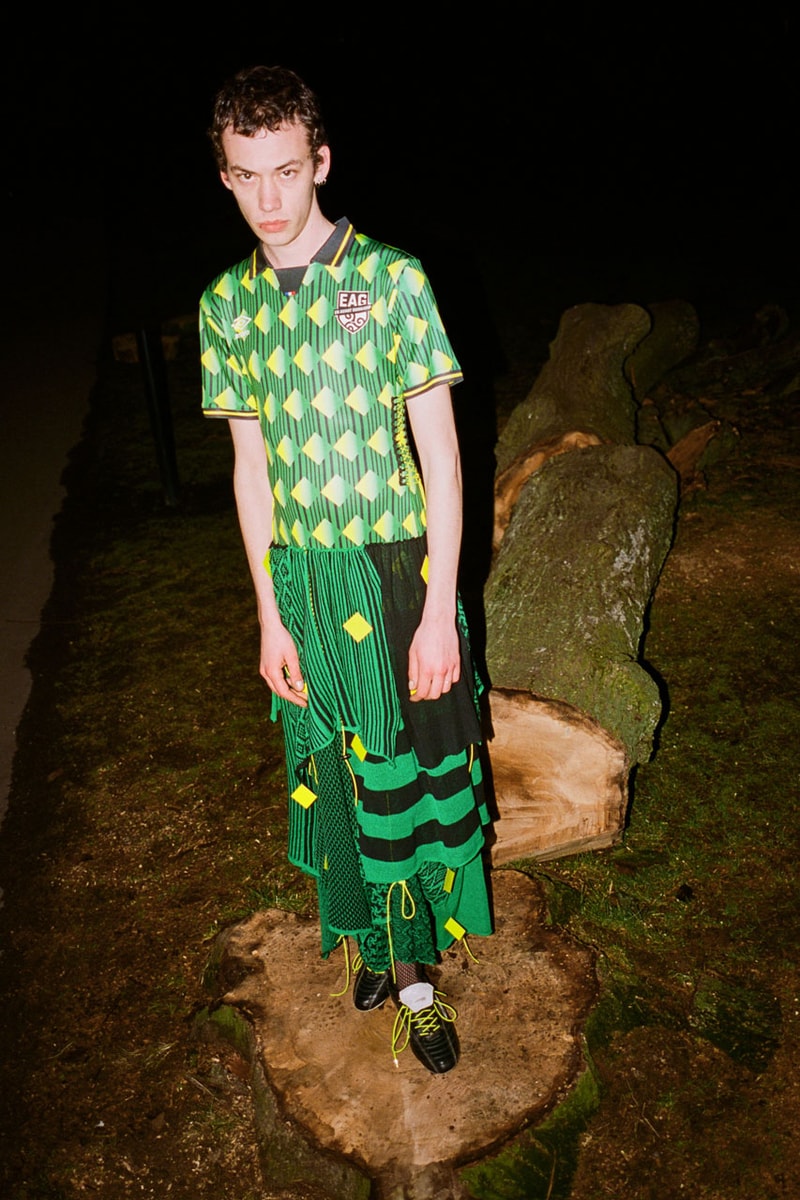 3 of 4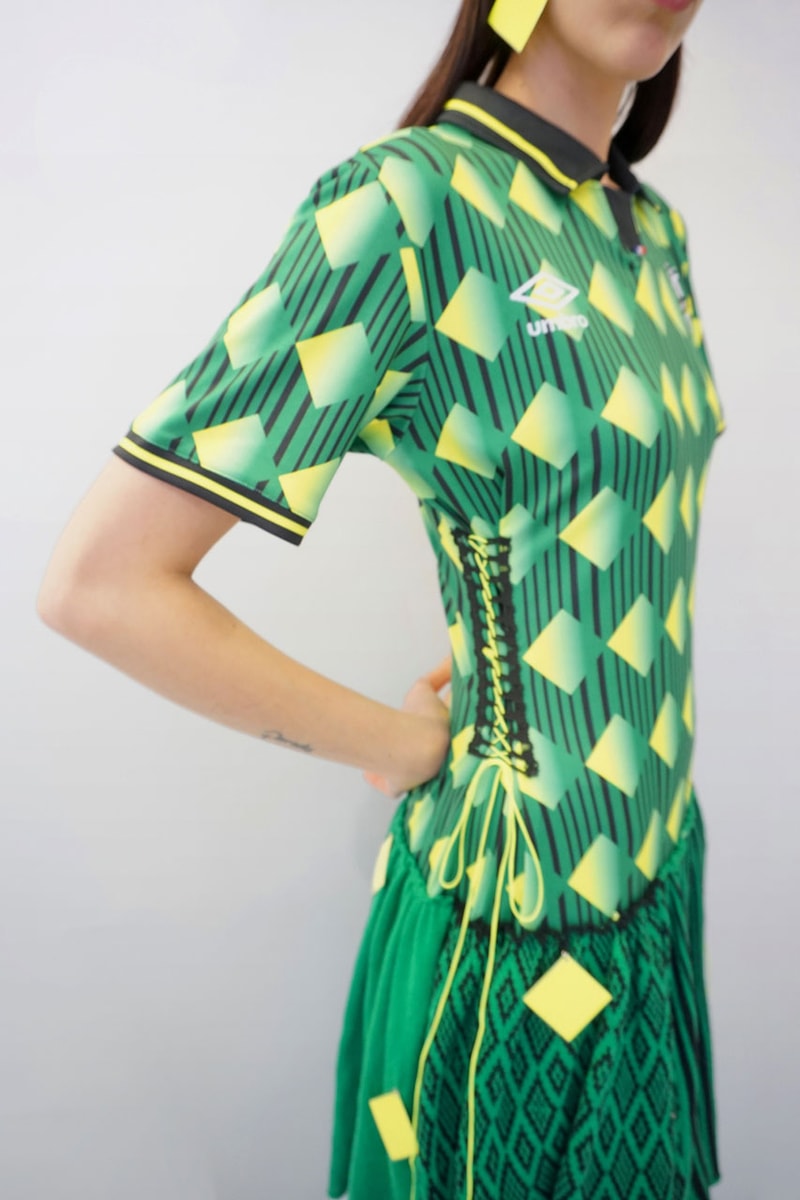 4 of 4
Umbro is continuing to battle textile waste by presenting a new collaborative collection titled "Make New" with knitwear designer Nova Nørgaard.
The campaign has challenged four creators to take Umbro boots, balls, kits, and sports equipment and turn them into something new. Nova Nørgaard has now presented the first installment of the initiative, showcasing a new look that utilizes secondhand yarns to revitalize football jerseys for her independent clothing imprint, Nouveau Nova.
Using the 2021/22 EA Guingamp goalkeeper jersey as her original template, the kit has been reworked into a knitted ball gown. The design is complemented with an assemblage of knitted detailing, while various hues of green have been combined to pay homage to the kit's original color scheme. Meanwhile, Nørgaard also integrates adjustable drawstrings into the seams of the gown, providing a more adjustable fit.
Commenting on her new design, Nova Nørgaard said: "The theme of my project is contrasts — the contrast between the more masculine football jersey against the stereotypically feminine shape of the gown."
Furthermore, the new design is also complemented by the black and yellow tailored detailing synonymous with the EA Guingamp goalkeeper kit, however, its new adaptions look to highlight the "synthetic, durable fabrics of the jersey versus the delicate knitted panels in cotton."
Creators around the world have also been given the chance to get involved in the initiative by submitting examples of their own upcycled interpretations to the official Umrbo website. The best entries will then be sent a mystery box of Umbro items along with a challenge to create a unique design.
Winners of the competition will then join Diamond FC, Umbro's official influencer team, where they will then receive regular product drops and upcycling challenges for a year.
You can take a closer look at Nova Nørgaard's new design above and those interested in joining Diamond FC can apply here.
In other news, check out the new collection from KARDO.