Billy McFarland Announces 'Fyre Fest 1.5' Broadway Musical and Sets Plans for Fyre Fest 2 in Motion
"We have to do it right, guys," the fraudster said on TikTok.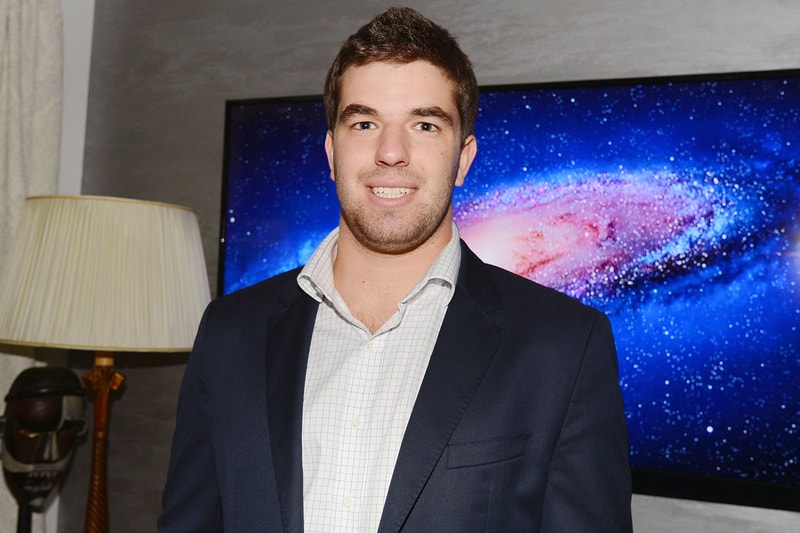 Update: Billy McFarland took to TikTok on Monday morning to announce new developments in his plans for Fyre Fest 2. This time, not only is the infamous fraudster planning to execute the festival's second iteration according to his original plan, but he is also producing a full-blown Broadway musical, titled Fyre Fest 1.5.
"The plan was to do Fyre Fest 1.5 as a Broadway musical, but things totally blew up," he said. "So I'm announcing two things today: one, that Fyre Fest 1.5 is going to be a Broadway musical, and two, that we are in talks with partners to pay back all of my restitution and execute Fyre Fest 2 according to the original vision on this incredible and beautiful island."
He added, "We have to do it right, guys. We have to make happen what was always a dream."
Details on the musical's plot have not been revealed, but if we had to guess, it'll likely offer a satirical take on the 2017 disaster that put McFarland behind bars for four years. Still, further details on Fyre Fest 2 are not yet available. See what McFarland had to say on TikTok, below.
---
Original Story: According to Billy McFarland, Fyre Festival is gearing up to make its return. Yesterday, the entrepreneur took to Twitter to say, "Fyre Festival II is finally happening. Tell me why you should be invited."
McFarland is notorious for advertising Fyre Festival in 2017 alongside his then-partner Ja Rule as a luxury music festival on Pablo Escobar's former private island in the Bahamas. It was promoted by high-profile celebrities and influencers such as Kendall Jenner, Bella Hadid and Emily Ratajkowski with an orange square on social media and reportedly had artists like Migos, Lil Yachty, Pusha T, Blink-182 and more booked to perform, but once attendees arrived, they were greeted with emergency relief tents for lodging, soaked mattresses and styrofoam lunch plates that contained all but cheese sandwiches and a small salad.
McFarland swindled millions from investors when he was pitching the event, and the fraudulent disaster was amplified so loud that both Netflix and Hulu made documentaries about its shortcomings. He pleaded guilty to two counts of wire fraud and was sentenced to six years in prison back in 2018, but was released early in March 2022. Additionally, he was instructed to return $26 million USD to his investors.
No information has been announced on when or where the event will take place, but if it does actually go down, we'll see if McFarland and his actually have their ducks in a row.
In other entertainment news, Barbie posters revealed a star-studded cast of dolls.