Saweetie Speaks on Lengthy Delay of 'Pretty Bitch Music'
Noting that she wants the album to sound as "cohesive" as possible.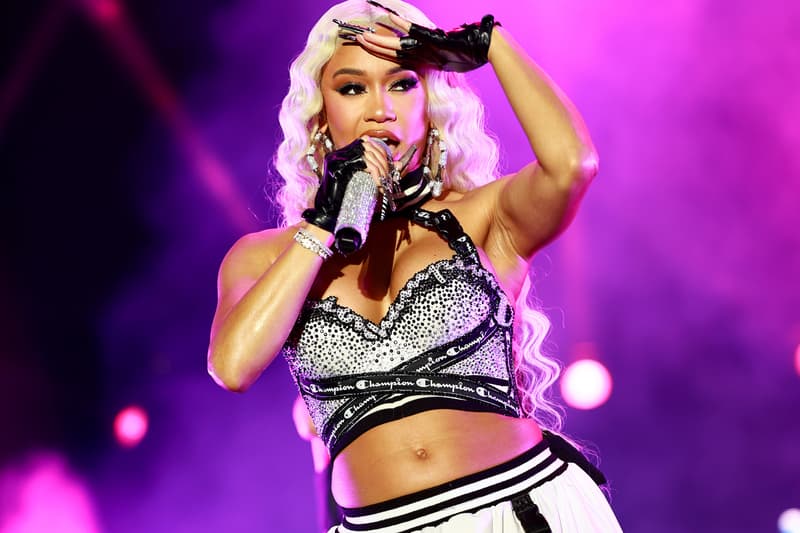 Saweetie has opened up about the lengthy delay of her debut studio album Pretty Bitch Music as it approaches its two-year mark.
Speaking to E! News, the Icy Girl shared that she wants to all her experiences to be properly encapsulated in the album while ensuring that it sounds "cohesive." Joking that she hopes the record will drop by the end of 2023, she added, "Honestly, it's like, it's a balance of just excitement and stress because I want to put it out, but it's also just that stress of like, dang, I been on the scene for a while. It was supposed to come out the year before, last year, the year after that, so it's just kind of like, I'm trying to make all the songs make sense because when I put out this album, I want people to really understand my story."
Saweetie further stated that her background is the inspiration of Pretty Bitch Music, "I grew up in the Bay, I went to San Diego State, USC, I'm tri-racial, my mom's Asian, my dad's Black, and I've been through a lot of interesting experiences." She continued, "I want to put that all into my album in the most like, artistic and organic way."
"[The album] gotta sound cohesive. You know? I feel like a debut album isn't something you just put out or something you play with. I don't know, maybe I'm overthinking. I'm a Cancer so I overthink sometimes, but I think you have to be really careful with that and I take my art really serious," she said.
Elsewhere in music, Miley Cyrus' Endless Summer Vacation debuted at No. 3.