Nissin Unveils a Cup Noodle Bedding Set
Featuring ingredient-shaped pillows.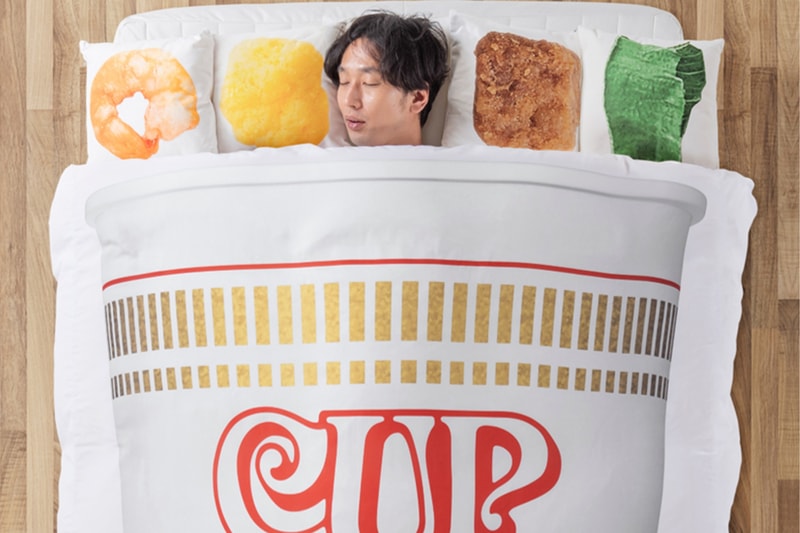 Nissin isn't afraid to have a little fun, often getting creative with collaborations and flavors. After working with Converse for a Cup Noodle-inspired footwear capsule, revealing a "Cup Noodle Mop" in a Japanese Basketball Association tournament, and introducing Cup Noodle-flavored sodas, Nissin is now back with a Cup Noodle bedding set.
As pictured above, the full-sized set is complete with a comforter resembling the iconic red and white Cup Noodle packaging paired with mini pillows of ingredients such as eggs, puffs, green onions, shrimp, and mystery meat. The arrangement makes it seem as though one is lying in a bowl of noodles making for a funny scene and a playful gifting option for Cup Noodle lovers.
The company claims that if the post below gets enough retweets, they will consider making the set available to the public.
カップヌードルの具と一緒にぐうぐうできる寝具セット。#RT多ければ商品化 pic.twitter.com/fK3pNutOSa

— カップヌードル (@cupnoodle_jp) March 10, 2023
In other news, GHOST taps Cinnabon for whey and vegan protein powder.