Paola Pivi Stacks Colorful Mattresses to Create Plush Hideaway for Moroso
Art meets design.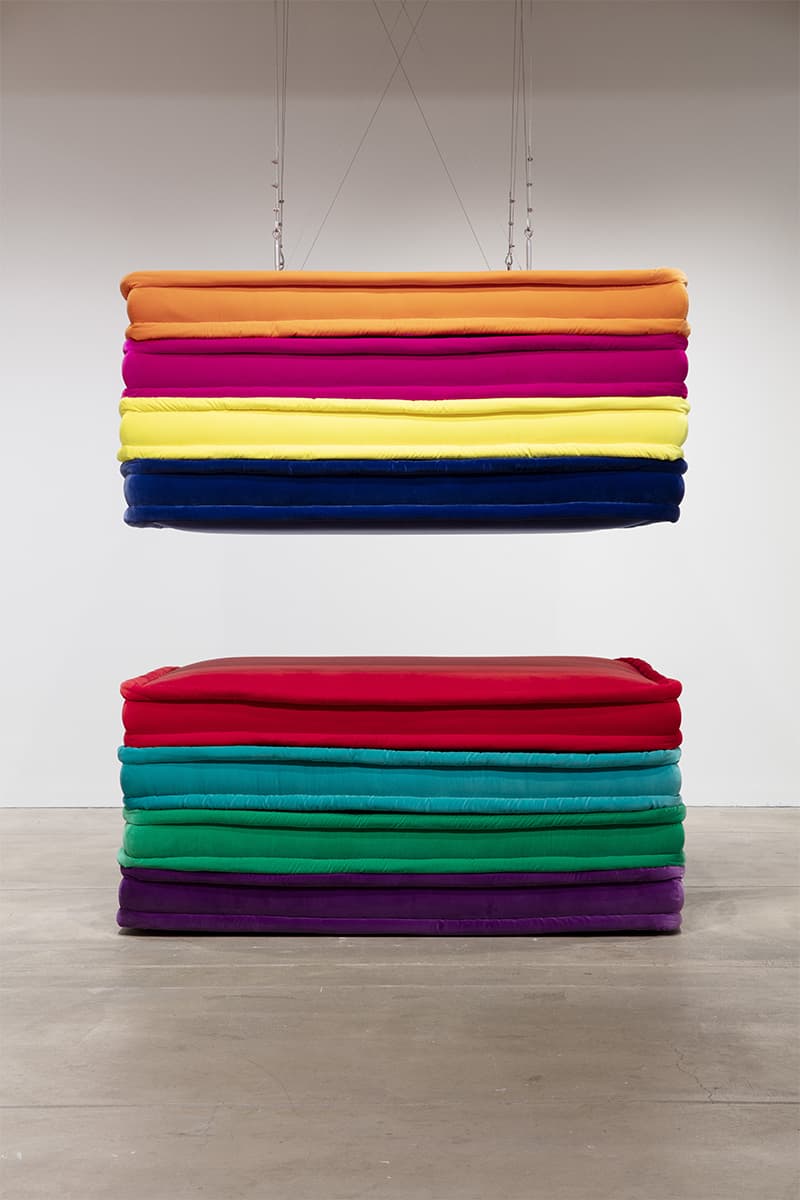 1 of 4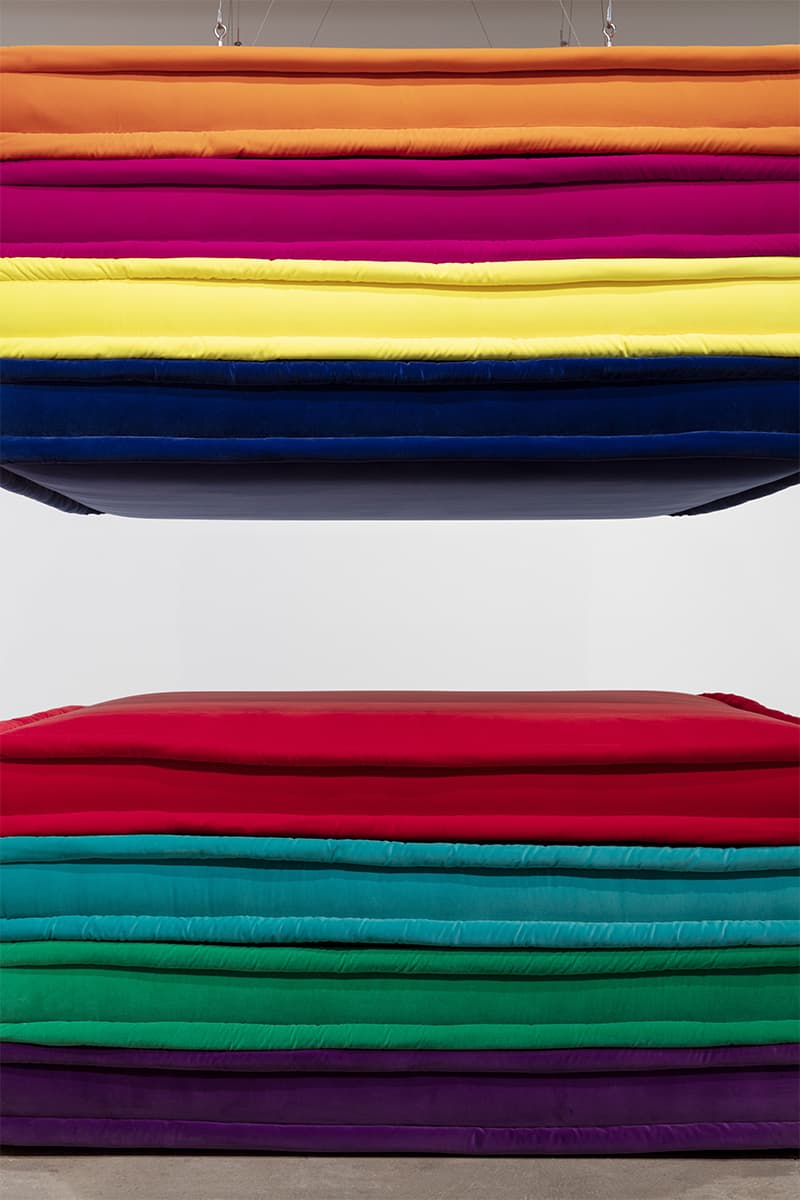 2 of 4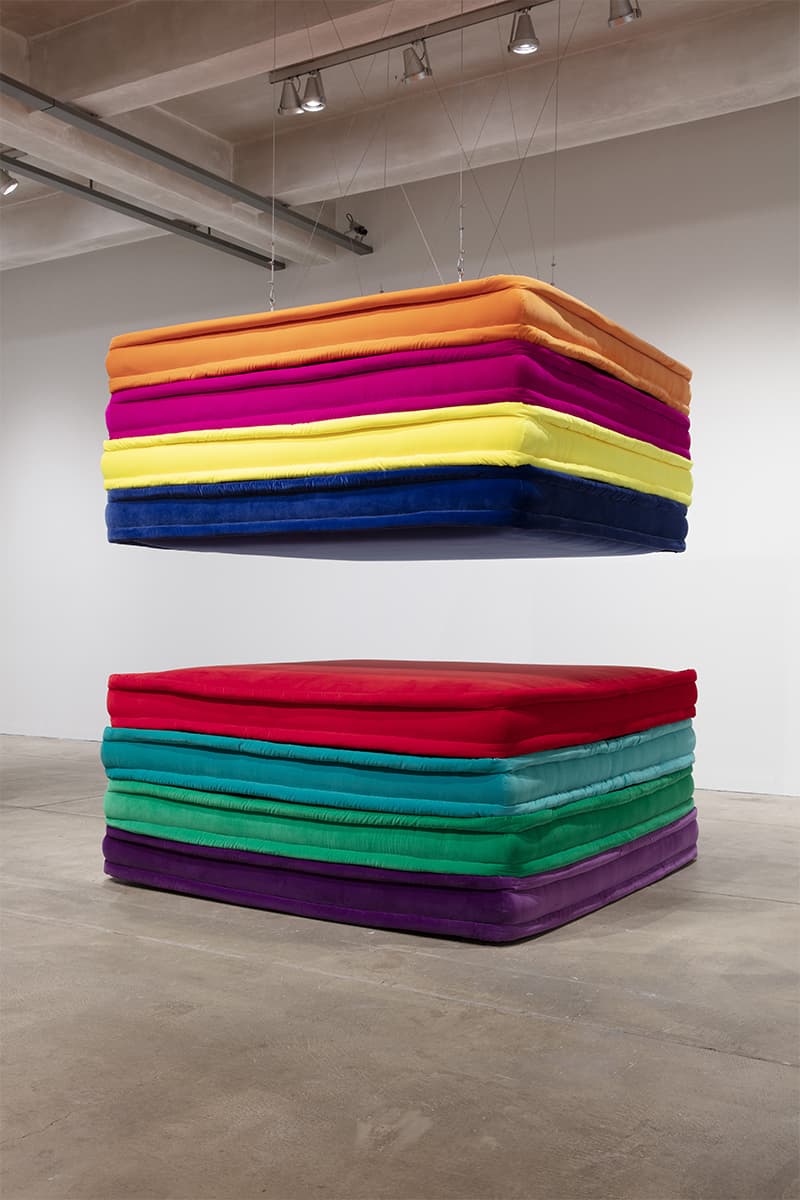 3 of 4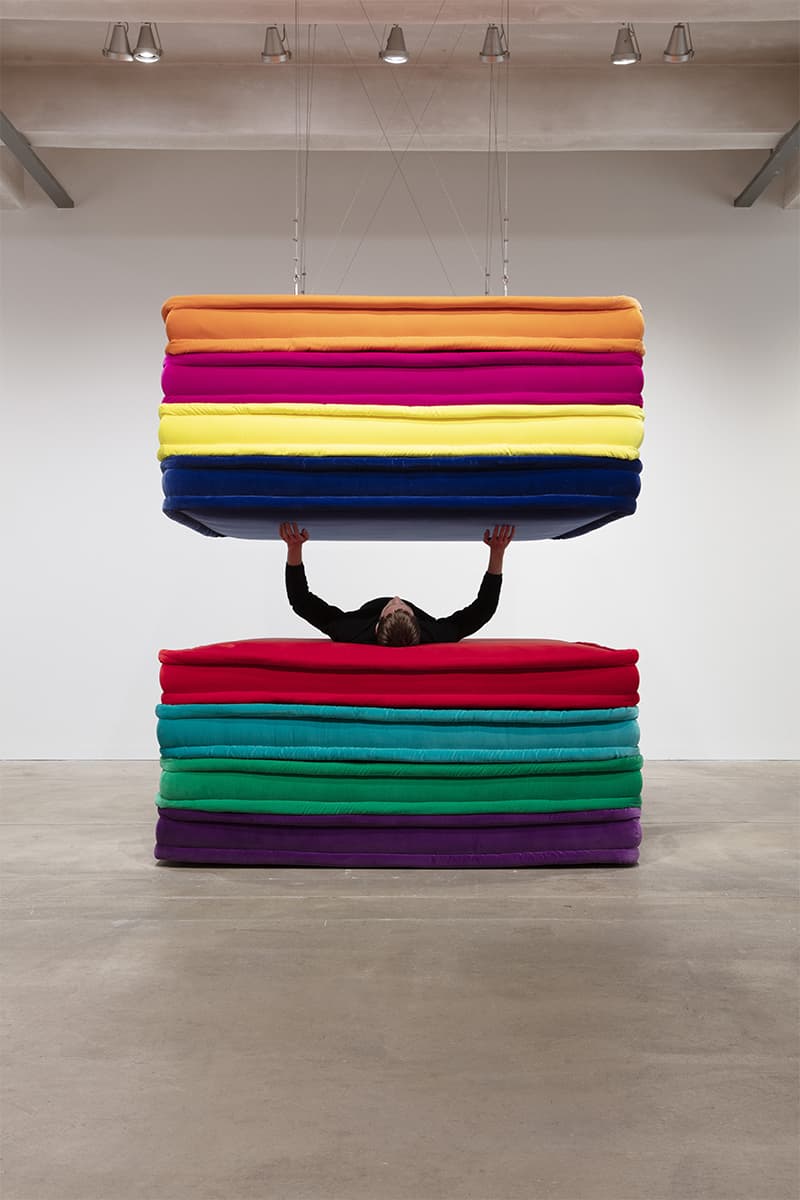 4 of 4
As part of its limited-edition platform More-So, Italian design brand Moroso has worked with Paola Pivi to create "Milano" – a colorful work of art that functions as a piece of design.
Pivi, who was born in Milan, Italy but now Lives and works in Anchorage, Alaska, has created the piece by stacking plush mattresses on top of one another, each upholstered in a colorful velvet fabric. The piece arrives in two sections: one part on the floor, and another suspended from the roof.
Given that Milano functions as a design object, viewers are encouraged to crawl inside the mattress stack, with Pivi hoping that it offers a space for contemplation and an escape from daily life.
"[It is] a playful and magnetic presence of brightly colored velvet of captivating silkiness, a surprising shape that allows entry, and majestic proportions," Moroso says. "The space between two colored halves, which can be crawled into, is broad, comfortable, soft and smooth, while at the same time being new, odd and narrow."
Pivi is showing Milano at Moroso's new flagship showroom in NYC, which opened in October 2022. The piece will be on show until May 15 and will eventually be sold by Moroso as a limited-edition piece.
Moroso
105 Madison Avenue
New York, NY 10016
United States