Roger Dubuis and Hypebeast Are Bringing an Experiential Installation to HBX New York
Following the debut of the Excalibur Hypebeast Monobalancier.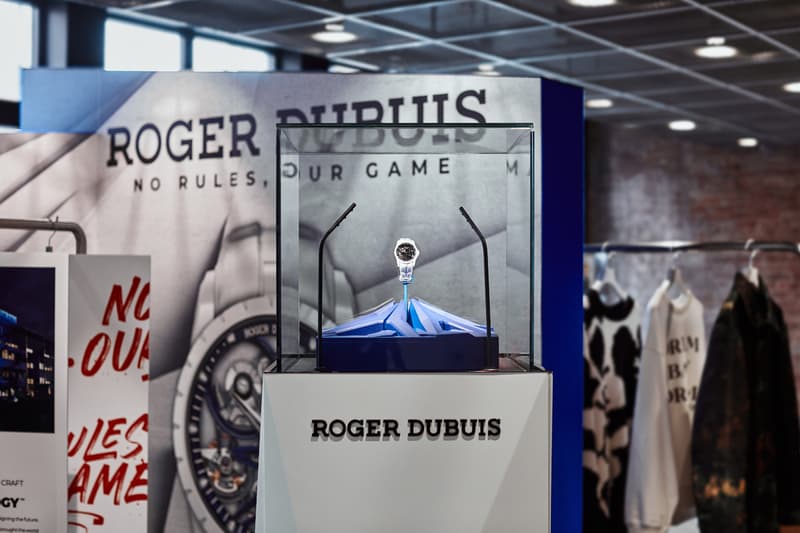 1 of 4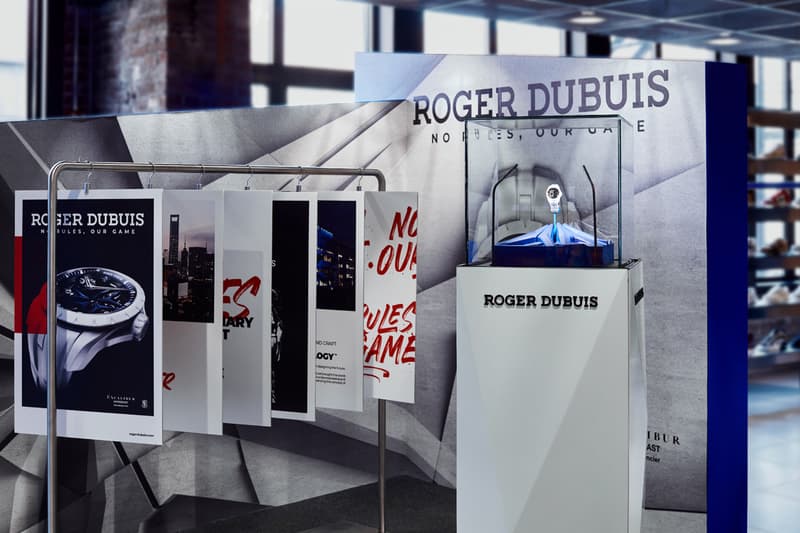 2 of 4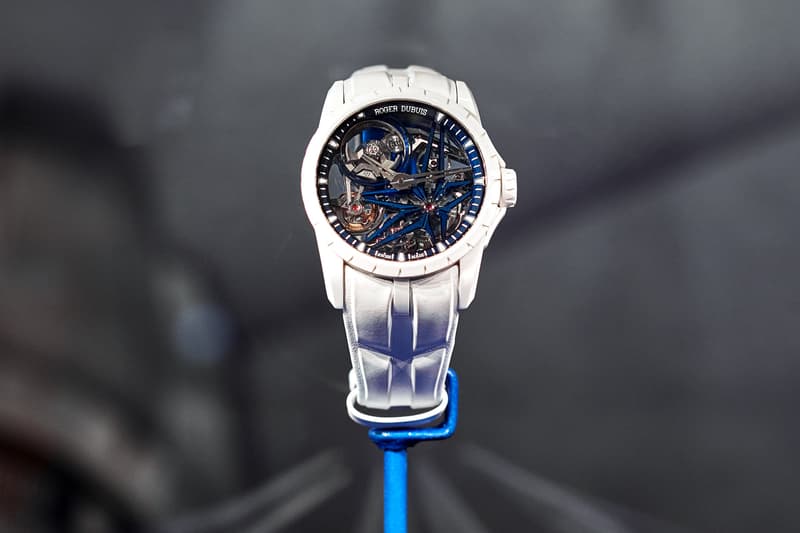 3 of 4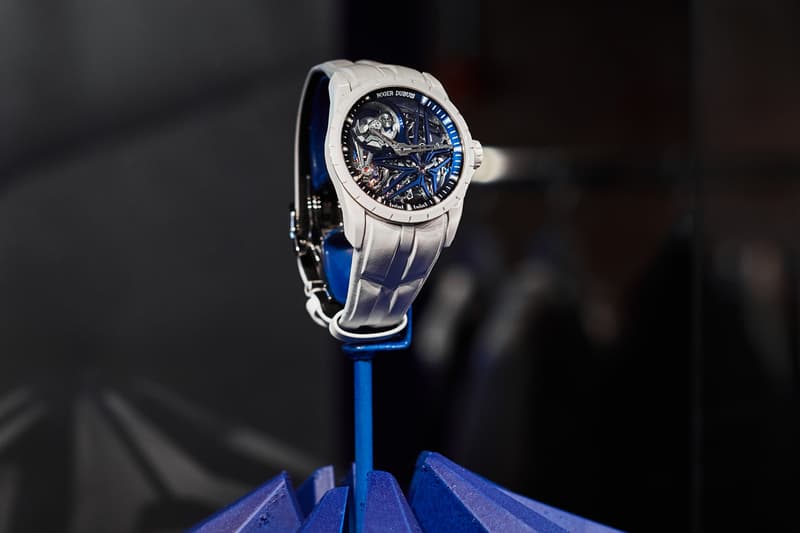 4 of 4
The wait is over. Roger Dubuis and Hypebeast have debuted the Excalibur Hypebeast Monobalancier. The eye-catching and luxurious timepiece is limited to 28 units in total and is valued at $80,000 USD. Starting January 30, a two-month-long installation held at HBX New York will transport watch aficionados to the hyper world of Roger Dubuis — the Swiss watchmaker known for its horological craftsmanship and its expressive and contemporary designs.
The Excalibur Hypebeast Monobalancier, curated in collaboration with Hypebeast, is an avant-garde iteration of the Maison's iconic Excalibur Monobalancier. The piece reimagines Roger Dubuis' distinctive skeletonized design for a forward-thinking set. Its case and bezel are crafted from white ceramic — a sign of technical and horological mastery since ceramic is four times harder than stainless steel and takes 15 times longer than crafting the same case from gold. This is a timepiece for people with their pulse on the cutting edge who share a passionate commitment to excellence. With the debut of its ephemeral installation, the Maison invites collectors and fine watchmaking aficionados to experience a new standard of haute horology.
The installation will feature Roger Dubuis' signature star on a concrete look-alike wall, recalling the actual design of Roger Dubuis' boutiques, along with visually striking booth designs inspired by the timepiece. A blue star-shaped glorifier perched atop a tower harkens back to Roger Dubuis' astral signature, and a hanging rail display will provide an immersive opportunity to explore the Maison's purpose, values and journey towards the creation of Hyper Horology. 
Committed to offering the most exciting experiences and to celebrate the new timepiece, Roger Dubuis and Hypebeast will also organize an exclusive event party held at HBX, where guests can interact with the timepiece and experience its splendor firsthand. The event will include a live DJ set by JADALAREIGN and a curated selection of cocktails and seasonal amuse-bouche.
For an in-person viewing, visit the second floor of HBX New York, located at 41 Division St. To secure the timepiece, visit Roger Dubuis' website or the Maison's SoHo Residence on 134 Wooster St. and Beverly Hills Boutique at 9490c Brighton Way. Read more about the creation of the Excalibur Hypebeast Monobalancier here.