Funkmaster Flex and Wu-Tang Clan Finally Squash Beef After More Than 25 Years
Also teasing a collaboration between them.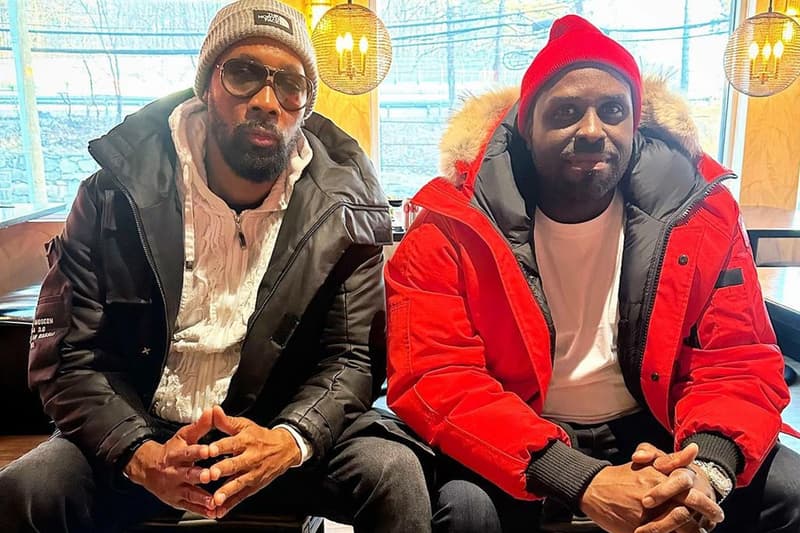 Funkmaster Flex and Wu-Tang Clan have officially squashed their beef after 26 long years.
The former took to Instagram to share a photo of him and RZA, along with a lengthy caption publicly apologizing to the ground for what went down in 1997: "I WANNA TAKE THIS TIME TO APOLOGIZE TO THE @RZA AND THE ENTIRE @WUTANGCLAN !!! ALMOST 25YRS AGO THE GROUP, ME AND HOT97 HAD A DISAGREEMENT THAT TO ME NEVER GOT PUT TO BED AND I APOLOGIZE." Flex continued, "LOOKING BACK AT THIS 20 SUMTHIN YEARS LATER.. WE GONNA MAKE UP FOR THE TIME WE MISSED…"
Flex also hinted at a collaboration between him and Wu-Tang Clan, noting, "THE WORLDS GREATEST RAP GROUP AND THE WORLDS GREATEST RADIO STATIONS ARE GOING TO COME TOGETHER BRING U SOMxETHING AMAZING! RZA + FUNKFLEX + WUTANG = ???? CREATIVE PROGRAM DIRECTOR! FUNKFLEX[.]"
Several Wu-Tang members such as RZA, Raekwon and Masta Killa all commented with affirmative responses, with the de facto leader sharing some open-palmed emojis, Raekwon writing "Nothing but love Blackman ! And that's Reciprical !!!!!" and Masta Killa responding with "Peace."
The beef began in 1997 after Hot 97 warned Wu-Tang Clan to either perform at Summer Jam or never have their music played by the station ever again. While the group did eventually decide to appear, there was the matter of Ghostface Killah leading the crowd to chant "F*ck Hot 97." Although they never officially squashed the beef until now, the group appeared at Summer Jam many years later in 2013.
View this post on Instagram
Elsewhere in music, check out the winners from the 2023 GRAMMY Awards.