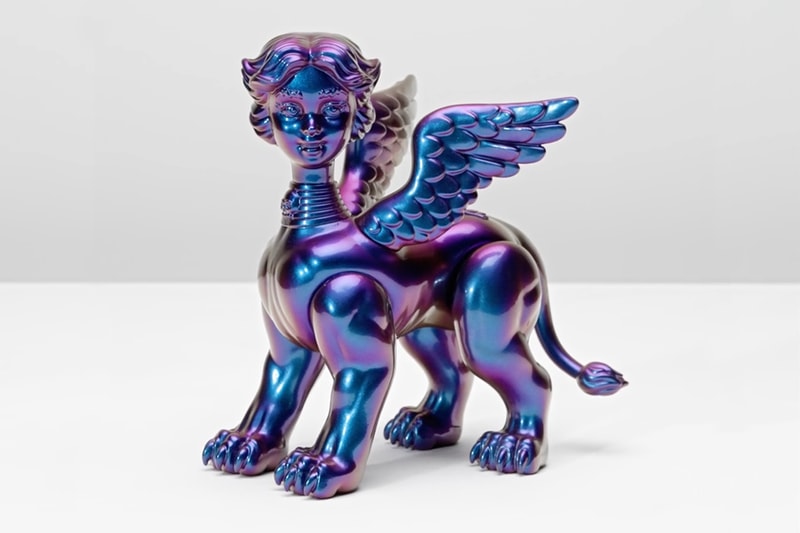 1 of 6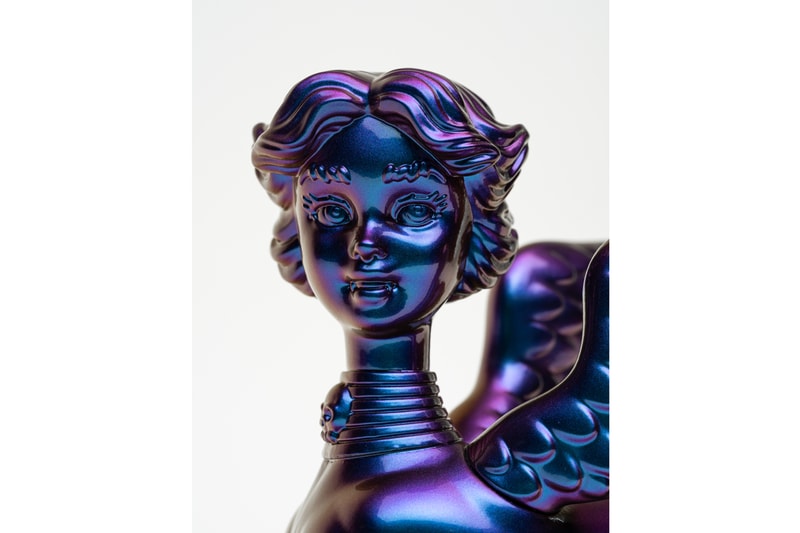 2 of 6
3 of 6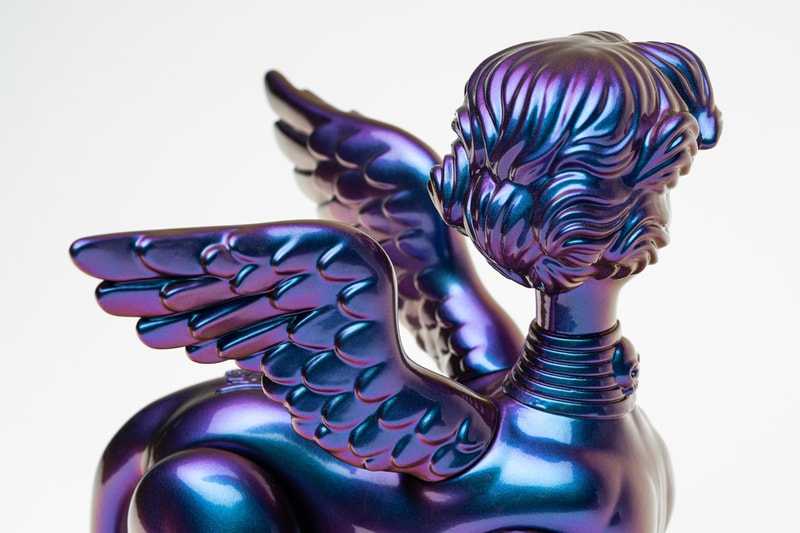 4 of 6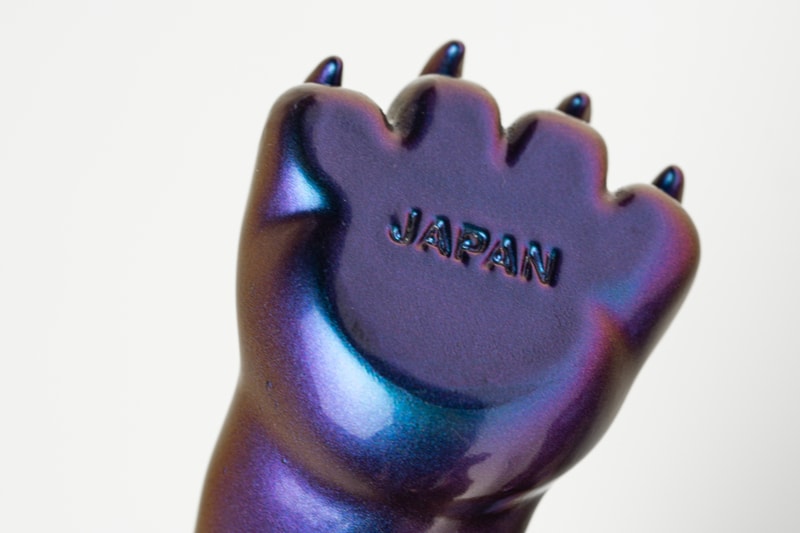 5 of 6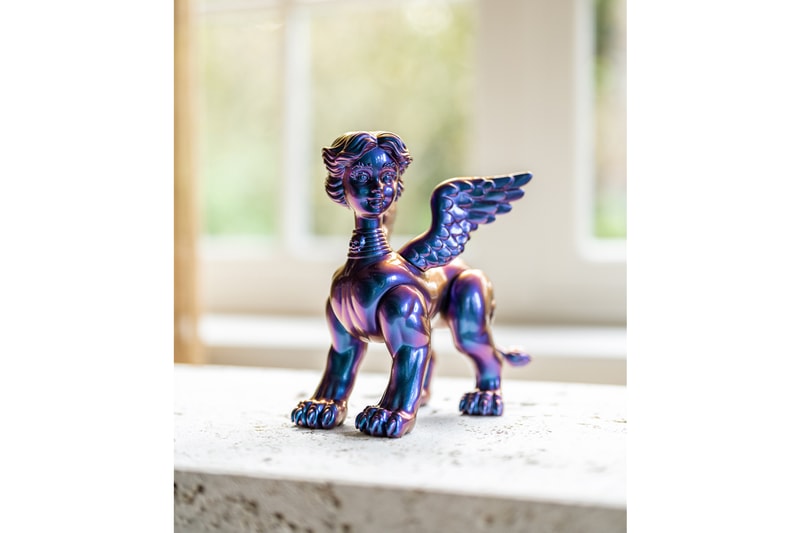 6 of 6
Takahiro Komuro Reinterprets the Mythic Sphinx in New Sculpture
Made in collaboration with Avant Arte.
---
Takahiro Komuro is back with a new sculptural edition made in collaboration with Avant Arte. Cute but simultaneously creepy, the Japanese artist has created his own universe of characters that reference familiar pop cultural icons — be it Godzilla, a zombie or a giant robot — but crafted in a way to reintroduce these stories in a fresh new way.
Following the Ground Dragon he released in 2022, Komuro has followed up with his own take on the legendary sphinx. Kira, which takes its name from the Japanese word 'Kirakira' (meaning 'sparkling'), is cast in bronze and finished with a purple iridescent paint. Notably inspired by Greek folklore, Komuro mixes past with present by fusing the sculpture with mythological limbs, such as that of lion and eagle, with more modern signifiers like the sculptures pointed hairstyle, which aesthetically references anime.
For the collectors out there, Sphinx – Kira is an edition of 15 and sizes at 7.9 x 6.7 x 9.1 inches. The sculpture is now available to purchase via Avant Arte for $7,205 USD.
For the latest Hypeart Visits, we spoke with Maceo Eagle about his celestial paintings.