Las Vegas Sphere Has Reportedly Lost $98.4 Million USD Since It Opened
The venue opened with a U2 residency in September.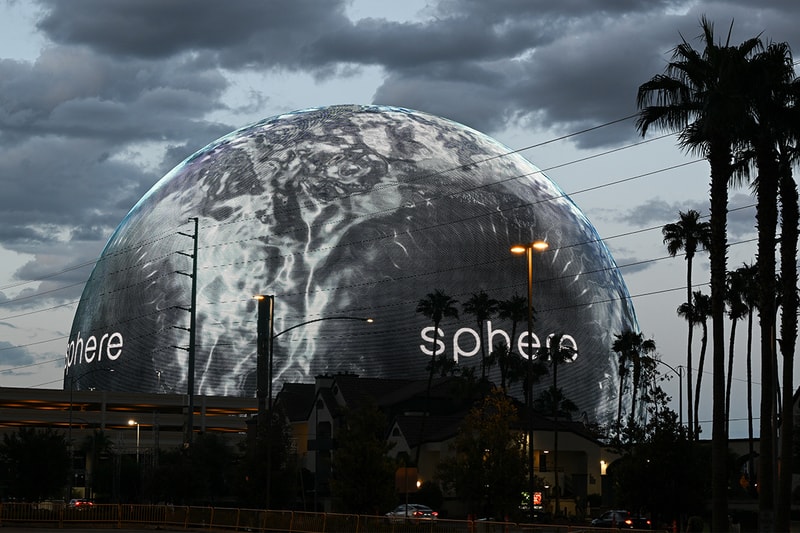 As new venues go, the Las Vegas Sphere garnered a lot of attention when it first opened. Opening in September with a residency by famed Irish rock band U2, the Internet took a moment to "oo and ah" over the incredible visuals and experience brought on by the Sphere.
The multi-billion dollar venue is owned and operated by the same parent company that owns Madison Square Garden. In a recent report from The New York Post, the venue has reported a revenue of just $118 million USD, 71% down from a year ago. The venue officially opened on September 29 with a residency performance by U2, but it appears to have lost its momentum since then.
From the sold-out U2 shows, the venue saw $4.1 million USD and $2.6 million from suite licensing and advertising on its exosphere. According to an SEC filing, Sphere's CFO Gautam Ranji has reportedly quit. In the filing it claims that his resignation was "not a result of any disagreement with the company's independent auditors or any member of management on any matter of accounting principles or practices, financial statement disclosure or internal controls." The NY Post reported that Ranji had quit suddenly after CEO James Dolan was seen "yelling and screaming" at him. A source said, "They did a wonderful job burying the news. A CFO quitting less than a week before earnings is unheard of." In a press release shared to NME, the company said, "Sphere's opening in Las Vegas in September represented a significant milestone, generating worldwide attention and marking the beginning of a new chapter for our Company. We are building positive momentum across Sphere and remain confident that we are well positioned to drive long-term value for shareholders."
It remains to be seen if the Sphere was a good investment or not.
In case you missed it, Inside Out 2 teaser trailer reveals Anxiety as a new emotion.