Naughty Dog and Chivas Brothers Collaborate for 'The Last of Us' Whisky
Distilled in the same year Cordyceps devastated 'The Last of Us' universe.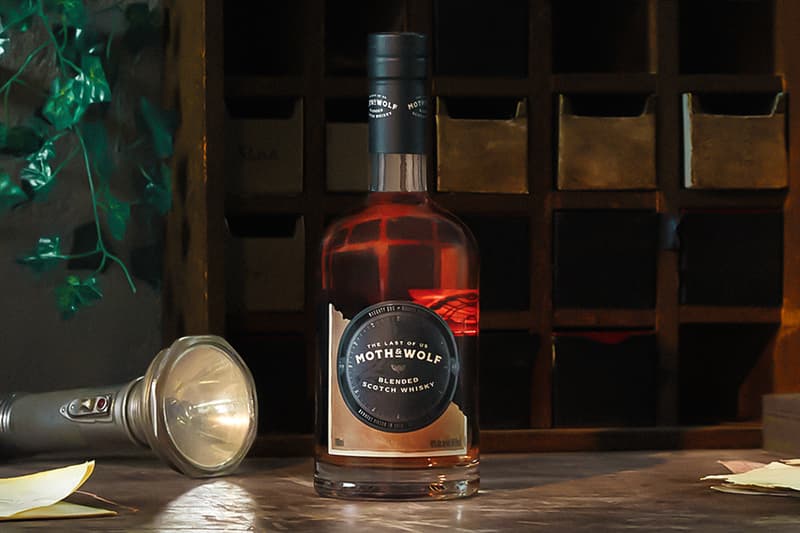 Pernod Ricard's Scotch whisky business Chivas Brothers recently launched a new venture titled The Digital Spirits Project, looking to work with "the people that redefine our world through screens" and iconic spirit makers to reinvent the way spirits are experienced. Seeking to craft original creations with stories to match, Digital Spirits collaborates with Naughty Dog to introduce the Moth & Wolf Blended Scotch Whisky inspired by The Last of Us Part II game— bridging whisky and gaming.
Created by Master Blender and fan of the game, Kevin Balmforth, the new whisky was vintage distilled in 100% American Oak Barrels in 2013, the same year the fictional Cordyceps infection devastated mankind in the series. The flavor profile was built to represent the locations in the game with creamy vanilla notes representing the safe haven of Jackson, while hints of smoke and malt represent the hardened landscape of Seattle. The combination of the two creates a complex blend that reflects the emotional journey of the characters in The Last of Us Part II.
The name Moth & Wolf is a nod to Ellie's arm tattoo and Abby's Seattle-based faction, the Washington Liberation front. Additional easter eggs and motifs are found on the packaging including the Seattle skyline and a radial design based on Joel's watch.
The Moth & Wolf Blended Scotch Whisky is now available via Reserve Bar from $55 USD. More information can be found on The Digital Spirits Project website.
View this post on Instagram
View this post on Instagram
DISCLAIMER: We discourage irresponsible and/or underage drinking. Drink responsibly and legally.
Elsewhere, BIG BANG's T.O.P launches T'SPOT wine label.