New U.S. Representative Robert Garcia Will Bring A Copy of 'Superman' #1 to His Swearing-In Ceremony
The comic book — which will be placed under the US Constitution and can sell for seven figures — came from the Library of Congress.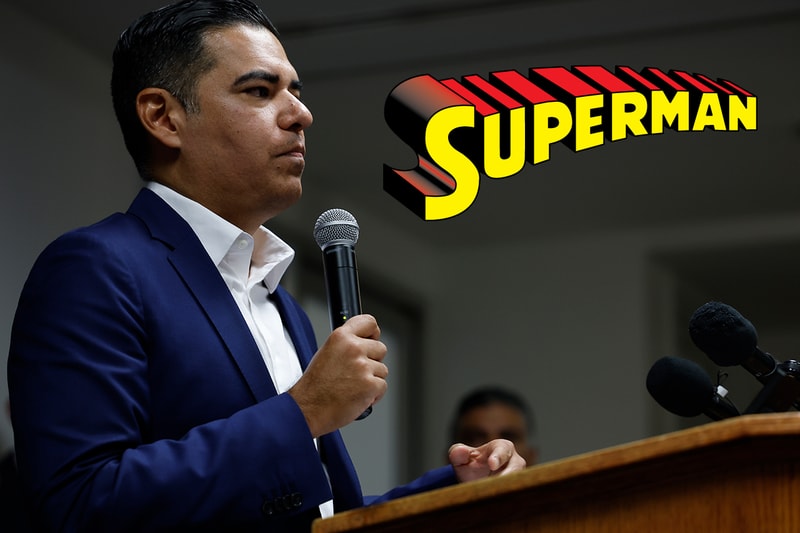 "Look! Up on Capitol Hill! It's a bird … it's a plane … it's … a newly-elected US Senator swearing his oath of office on a rare copy of Superman #1?" That's not quite how the classic saying from the Superman comic books and radio program goes, but it's applicable nonetheless as newly elected member of U.S. Congress Robert Garcia was recently sworn into office with a copy of the very first Superman comic book (plucked from the Library of Congress) under the U.S. Consitution. Joining the comic for Garcia's swearing-in will be a photo of his parents, who passed away from COVID-19, and a copy of his citizenship certificate.
Will be proudly sworn-in to Congress on the U.S. Constitution. Underneath the Constitution will be 3 items that mean a lot to me personally. A photo of my parents who I lost to covid, my citizenship certificate & an original Superman #1 from the @librarycongress. 🇺🇸😊 pic.twitter.com/YGW43OLsIp

— Robert Garcia (@RobertGarcia) January 3, 2023
Garcia, a Democratic senator who was Long Beach's youngest elected, first Latino and first openly gay mayor before winning his Congressional election in California's 42nd district, is an avid comic book fan. Last November, he tweeted an image from the Library of Congress that showed the Superman #1 comic book in question as well as a copy of Amazing Fantasy #15, a 1962 comic that included the first appearance of Spider-Man. A mint condition copy of Superman #1 is extremely valuable — it rarely comes up for auction, and when it does it can fetch seven figures. In Janauary 2022, a copy that was CGG graded 8.0 (out of a potential 10) sold for $5.3 million USD to a private buyer.
The senator clearly takes his comics seriously, stating in the above-mentioned tweet that anyone who was upset he "still [reads] comics" and though he "[needed] to do more serious reading" should know that comics are an "essential part of Ameican fiction" and the "lessons learned [in comics] are invaluable."
The end of Garcia's tweet summed up his love of comics succinctly: "It's serious sh*t."
Elsewhere in the world of superheroes, Black Panther: Wakanda Forever has received a Disney+ release date.