Dive Deep Into the Ocean's Great Blue With National Geographic's Lifestyle Collection
The versatile collection introduces a variety of apparel fashioned for your inner explorer.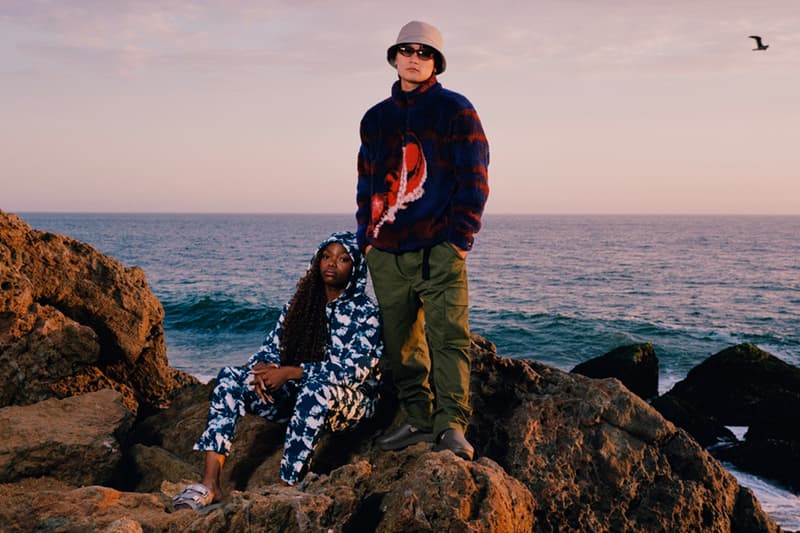 1 of 2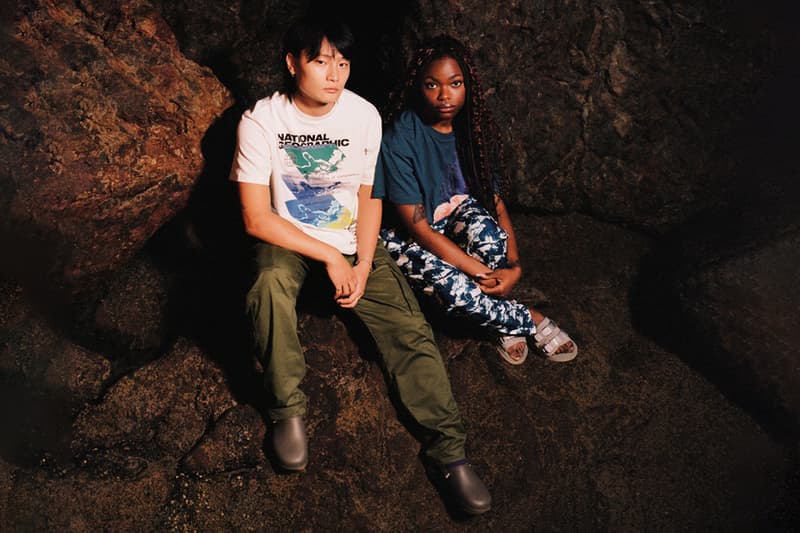 2 of 2
National Geographic recently announced its all-new, ocean-inspired lifestyle collection born of an appreciation for the great blue. The collection offers men's, women's and unisex apparel designed to awaken your inner explorer while providing versatile functionality for wherever life takes you. The range draws inspiration from Earth's largest marine biome — the ocean — and depicts vibrant and stylized imagery of wildlife in the sea.
The call for exploration is a modern phenomenon with rallying efforts to encourage more people to embrace their curiosity of the world through fashion. National Geographic's new collection champions exploration opportunities through an inclusive and celebratory lens in hopes of illuminating ecosystems in need of protecting. These magnificent organisms and aquatic landscapes evoke the great wonders of the ocean and distant beauties submerged beneath the surface. The collection provides transitional pieces for the modern-day, urban adventurer, including an assortment of graphic fall- and winter-centric zip-up jackets, quilted vests, hoodies, T-shirts, long-sleeves and crewneck sweatshirts depicting marine life in the ocean's vastness. Highlighted in the collection is an assortment of oversized fleece pullovers featuring penguin, octopuses and glacier-inspired illustrations. Several pieces from the range contain recycled polyester.
For mix-and-match versatility, the collection also presents a range of utility-centric bottoms, like twill pocket cargo pants and fleece sweatpants in various colorways and graphic prints. Quirkier pieces embrace personified taglines, like a long-sleeve crewneck adorned with a family of penguins reading, "I just gotta be me." Psychedelic lettering decorates an army green crewneck featuring a portrait of the Philippines Tubbataha Reef replete with spiraling plant life and funky typography overlays. Every purchase from the collection helps support the global nonprofit National Geographic Society in its work to protect and illuminate our world through exploration, research, and education. To learn more, visit natgeo.com/info.
Select pieces from the collection will debut in-store at Hypebeast's flagship store HBX New York and online. HBX will also unveil an experiential installation inspired by the series and immersive seascapes distant from home, held October 4 through the 10. Fans of National Geographic can shop and browse the collection on shopNatGeo.com and in-person at select stores throughout Walt Disney World Resort®, Disney Springs®, Disneyland Resort® and Downtown Disney®.
National Geographic HBX New York Installation
Location: 41 Division St., New York, NY 10002
Date: October 4 – October 10, 2022
Store Hours: Mon – Fri (11:00 a.m.– 7:00 p.m.)
Sun (11:00 a.m. – 6:00 p.m.)