Take a Look Inside Kevin Hart's Plant-Based Quick Service Restaurant, Hart House
Serving crave-able, affordable, and sustainable fast food alternatives.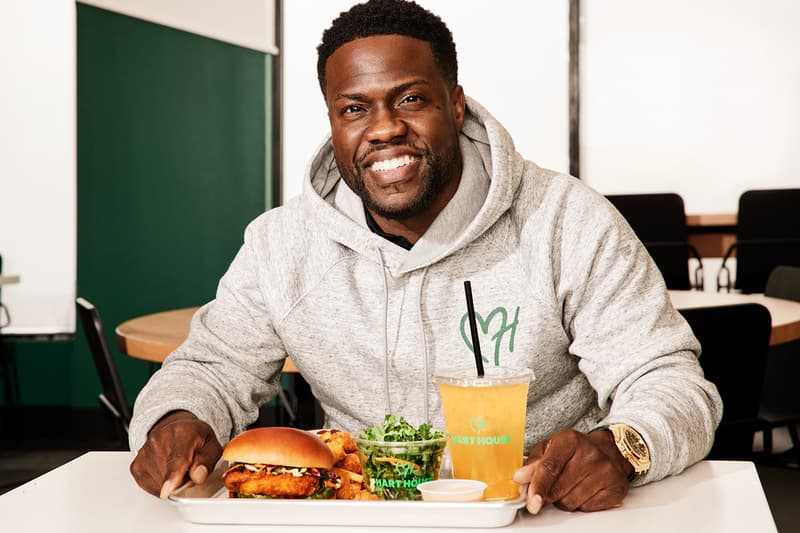 1 of 8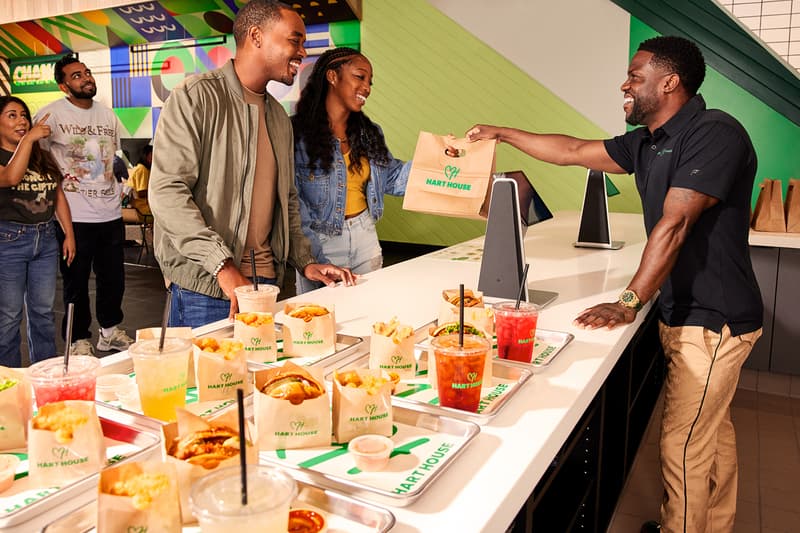 2 of 8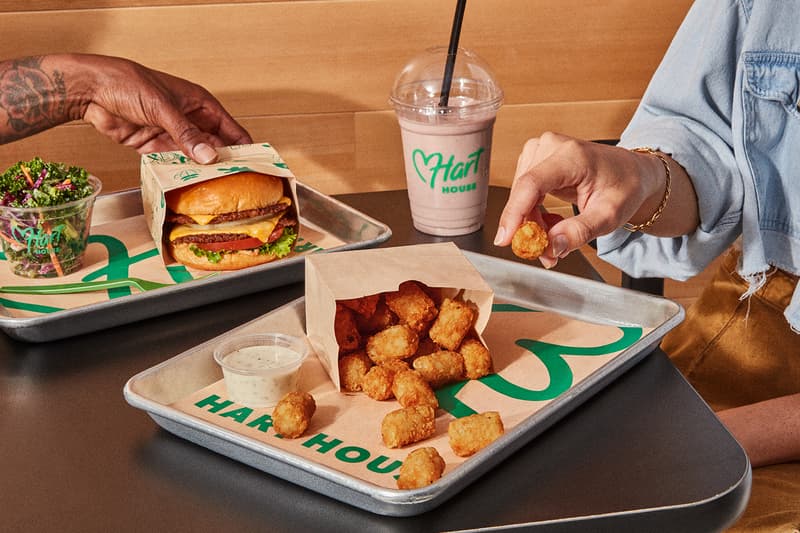 3 of 8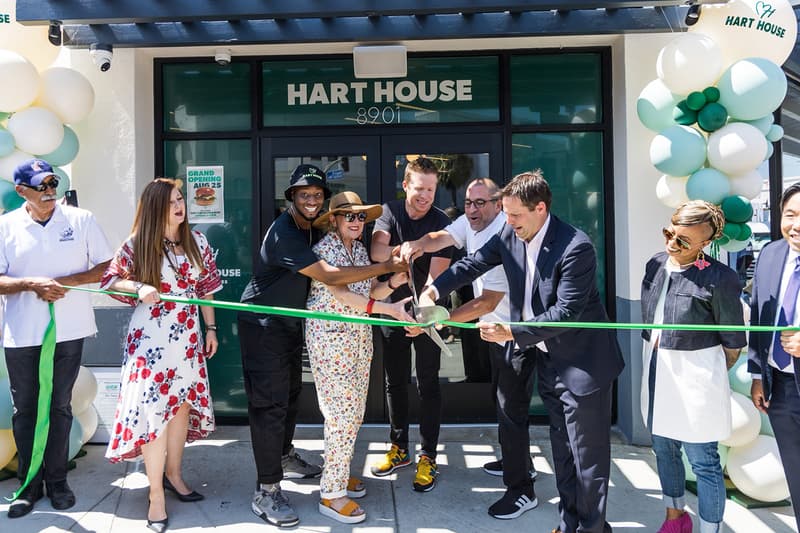 4 of 8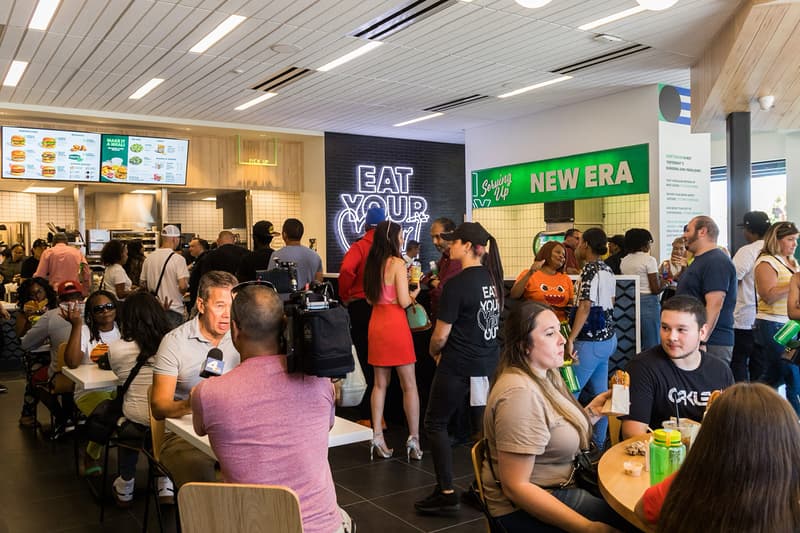 5 of 8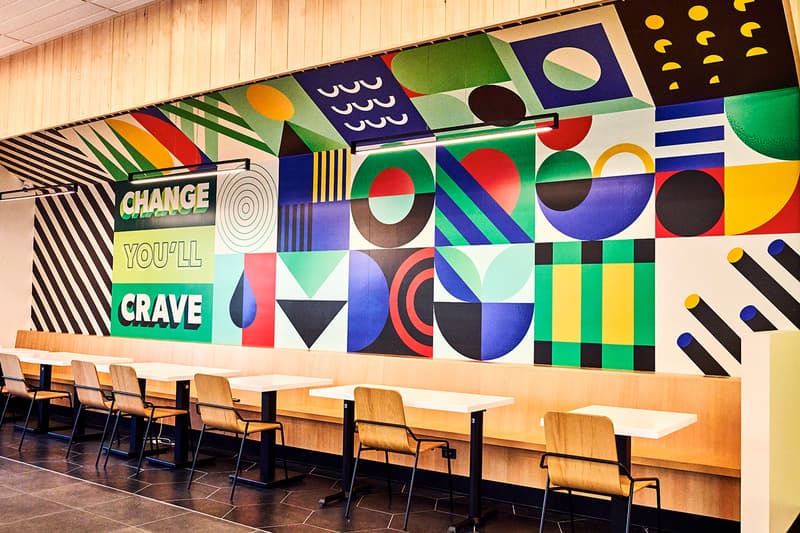 6 of 8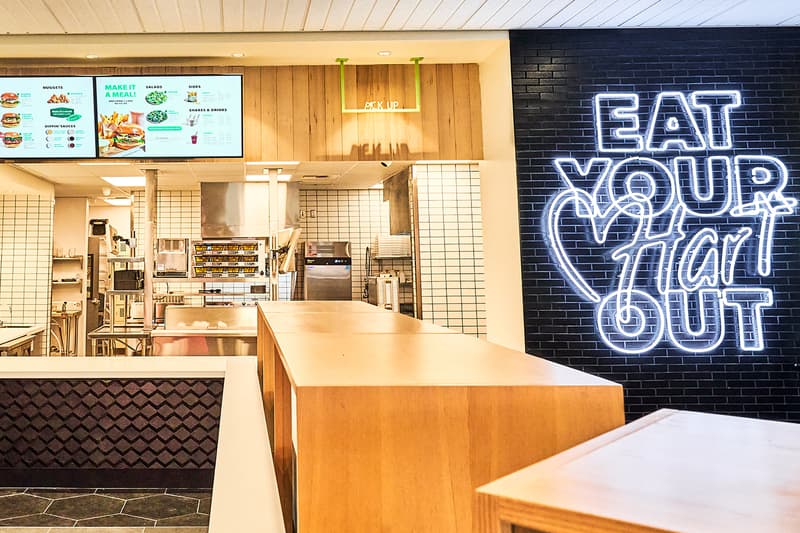 7 of 8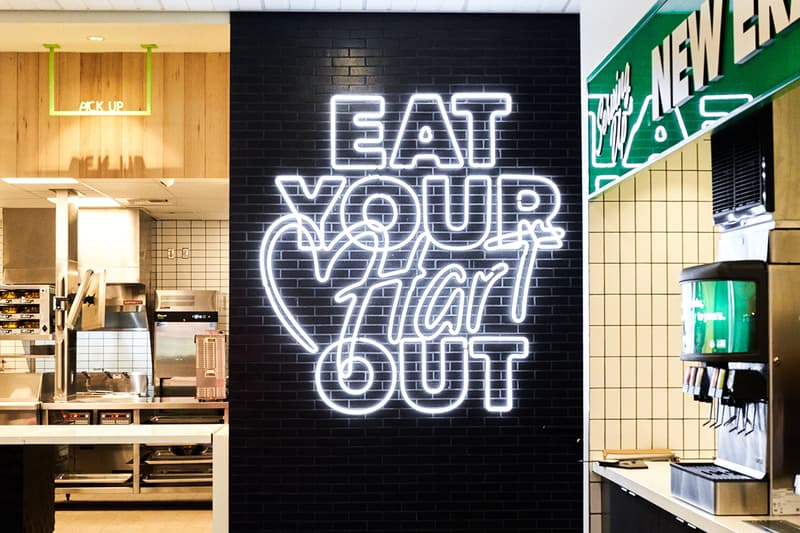 8 of 8
Shortly after being announced, Kevin Hart has now officially opened his plant-based quick service restaurant, Hart House. Setting up in the Westchester neighborhood of Los Angeles, the first location launches the name's dedication to the overall well-being of people and our planet.
Kevin Hart, Hart House CEO, Andy Hooper, and Head of Culinary Innovation, Chef Mike Salem, have come together to disrupt the quick-service industry with offerings that serve as plant-based alternatives affordable and accessible to all. The menu features burg'rs, chick'n sandwiches, salads, nuggets, fries, tots, and milkshakes made with 100 percent plant-based ingredients. Shattering expectations, all items are free of cholesterol, antibiotics, hormones, artificial colors, preservatives, high-fructose corn syrup, or trans fats.
Hart House's 3,090 square foot space Westchester location is dressed with bright colors and a fresh design marked by a mural reading, "Change You'll Crave."
"As someone who has been preaching 'Health is Wealth,' building Hart House felt like the natural evolution of my flexitarian lifestyle and my business ecosystem," said Kevin Hart. "I'm beyond proud of this industry-changing restaurant and the amazing team behind it working tirelessly to create delicious, sustainable food that delivers 'Can't-Believe-It' flavor in every bite."
Aside from its healthy alternatives, Hart House is pledging to the care of its employees with living wages and best-in-class benefits, and supporting the larger community by donating 10 percent of its opening day proceeds to Inner City Arts.
Hart House has plans to open two additional restaurants (currently under construction), with leases signed to reach its plans of as many as ten restaurants over the next twelve months.
Take an inside look at Kevin Hart's plant-based quick service restaurant above and head over to Hart House's website for more information.
Hart House Westchester
8901 South Sepulveda Boulevard,
Los Angeles, CA 90045
United States
11 a.m. – 9 p.m.
View this post on Instagram
For more food and beverage news, Trolli releases limited edition Halo Infinite collectible series.