Apple Launches Apple Watch Ultra, a "Rugged" New Flagship Model
Built to endure exposure to the harshest of weather conditions.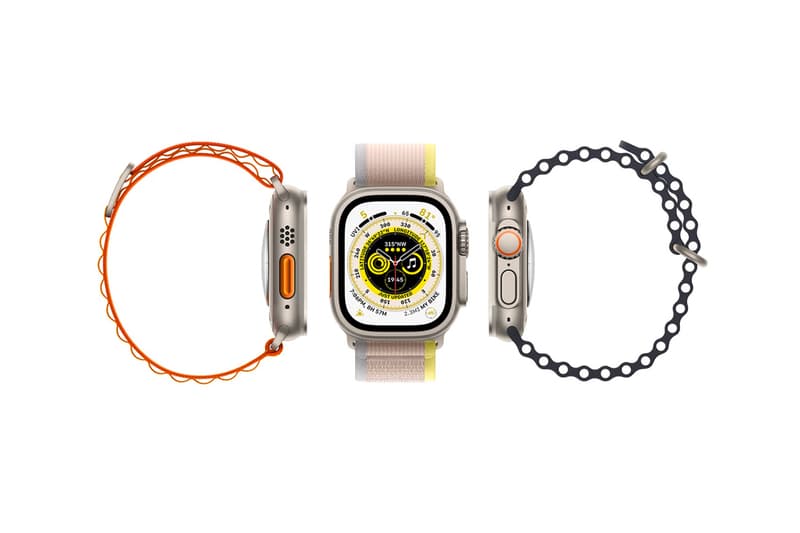 After showing off its new Series 8 watch and the second-generation SE during Wednesday's live "Far Out" event, Apple announced the addition of a new flagship model. Powered by watchOS 9, the Apple Watch Ultra is designed for athletes and adventurers seeking hardware that's durable and resistant to harsh weather conditions.
Enclosed in a 49 mm aerospace-grade titanium case, the Ultra boasts the brightest and largest Apple Watch screen display yet. The case is risen around the display in order to sufficiently protect the watch and features an outward orange Action button for easy usage of apps and other capabilities, even when its owner is wearing gloves.
The button can be customized to streamline into a variety of different features such as compass map points and on-demand workouts. A dial built into the watch face offers instant access to a compass with room for eight different complications.
Three microphones located at different points on the Ultra prioritize sound quality and reduce background noise, making phone calls still feasible on windy mountaintops and in torrential downpours.
For those going on long rungs or exploring new terrain, the Ultra packs cellular data and Apple's most accurate GPS to date, which utilizes a new positioning system and a combination of an L1 signal and the new frequency, L5.
Advanced testing on the watch has prepared it to withstand even the harshest of weather conditions, from freezing to humidity, to the contamination of sand and dust. At night, meanwhile, turning the Ultra's digital crown will cause it to adopt a red interface for improved visibility.
"Inspired by explorers and athletes from around the world, we created an entirely new category of Apple Watch designed for new and extreme environments — it's the most rugged and capable Apple Watch yet," Apple COO Jeff Williams said. "Apple Watch Ultra is a versatile tool that empowers users to push their boundaries with adventure, endurance, and exploration."
The Apple Watch Ultra is available beginning today for $799 USD.
In other tech news, Apple has introduced the Apple Watch Series 8 featuring a larger display and advanced crash detection.