HBO's 'House of the Dragon' Renewed for Second Season Following Record-Breaking Premiere
Less than a week after its debut.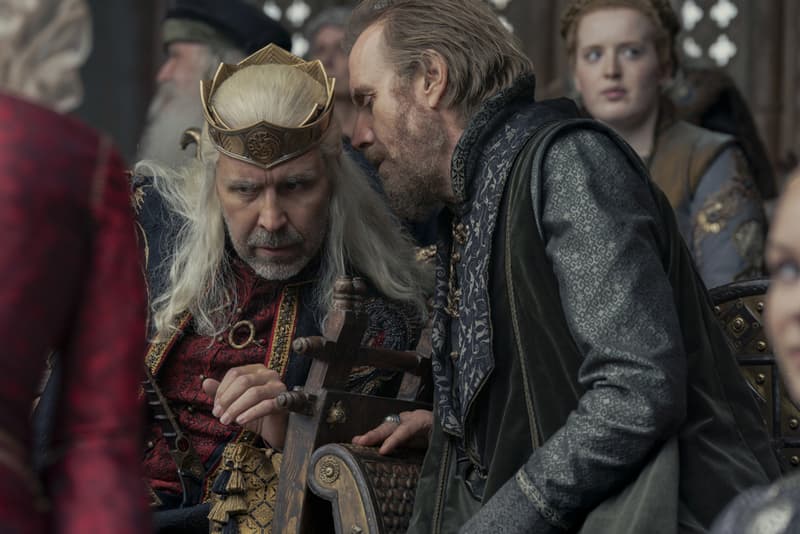 Just a few days after its long-awaited premiere, HBO's House of the Dragon has been confirmed for a second season. The Game of Thrones prequel debut garnered 10 millions viewers, making it the largest starting viewership for a series in the streamer's history. Since then, the show has drawn in 20 million viewers in the United States alone.
For those who have yet to stream, House of the Dragon is based on George R. R. Martin's Fire & Blood novel series, which takes place 200 years before the events of Game of Thrones. The show chronicles the story of the House of Targaryen and the family's subsequent fall from power amid the tense Targaryen war of succession.
George R. R. Martin and Ryan Condal are the show's co-creators and executive producers. The main cast of the series includes Paddy Considine, Matt Smith, Olivia Cooke, Emma D'Arcy, Steve Toussaint, Eve Best, Fabien Frankel, Sonoya Mizuno and Rhys Ifans.
"We are beyond proud of what the entire House of the Dragon team has accomplished with season one," Francesca Orsi, Executive Vice President of HBO Programming, said in a statement. "Our phenomenal cast and crew undertook a massive challenge and exceeded all expectations, delivering a show that has already established itself as must-see-TV."
"A huge thank you to George, Ryan, and Miguel for leading us on this journey," she continued. "We couldn't be more excited to continue bringing to life the epic saga of House Targaryen with season two."
A timeline for production on the second season has yet to be announced by HBO but suffice to say, fans are eager to see more of the Targaryens.
In other entertainment news, the Umbrella Academy creator is adapting the action RPG Horizon Zero Dawn into a TV series.