Harry Styles Wrote a "Sweet and Creepy" Song for Olivia Wilde's 'Don't Worry Darling'
He crafted the chilling track in just five minutes, according to Wilde.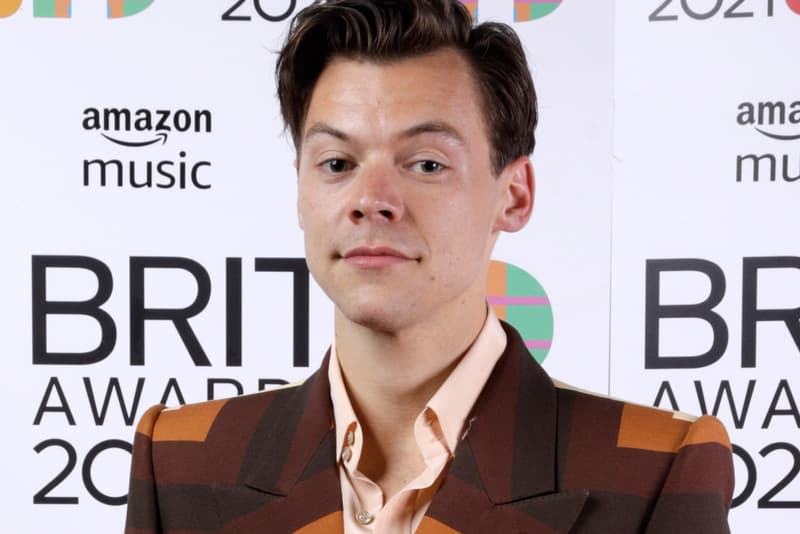 Harry Styles has written a key song for Olivia Wilde's forthcoming sophomore directorial Don't Worry Darling, according to a new Variety cover story interview with the filmmaker.
Don't Worry Darling follows Jack (Styles) and his partner Alice (Florence Pugh), who move to an experimental community that's allegedly filled with disturbing secrets. The psychological thriller, set in the 1950s, reportedly includes a prominent, aptly-titled "trigger song" in its script, which Pugh's character frequently sings to herself.
"In prep, Harry called me and said, 'What's the trigger song? Like, what's the melody?'" Wilde told the outlet. "I said, 'I don't know. I'm going to different writers to write it. Do you have anything in mind?' And he said, 'I'll think about it.'"
"Five minutes later, he sent me a demo from his piano, and it was what ended up in the film," she added. "He called me and said, 'What about this?' And I was like, 'Yeah, that's it. That's it. And that's really insane that you did that in five minutes.'"
The Harry's House vocalist also spoke to the publication about the track, adding, "I wanted something that could be both sweet and creepy, entirely dependent on the context."
"I remember first playing it on the piano, and it had a sort of homemade nursery rhyme feel to it," he said. "Applied to the different moments in the film, I think it takes on a couple of different lives — I hope."
Alongside Pugh and Styles, the cast features Chris Pine, Gemma Chan, KiKi Layne, Sydney Chandler and Nick Kroll. In addition to directing, Wilde takes on a supporting role in the film. Notably, Don't Worry Darling marks Styles' first lead movie role, though he did play a small role in 2017's Dunkirk.
Don't Worry Darling premieres in theaters on September 23.
Elsewhere in music, Nicki Minaj has earned her first solo No. 1 with "Super Freaky Girl."