Harrison Ford's Han Solo Blaster From 'A New Hope' Auctions for $1 Million USD
The pistol was estimated to sell between $300,000 USD to $500,000 USD.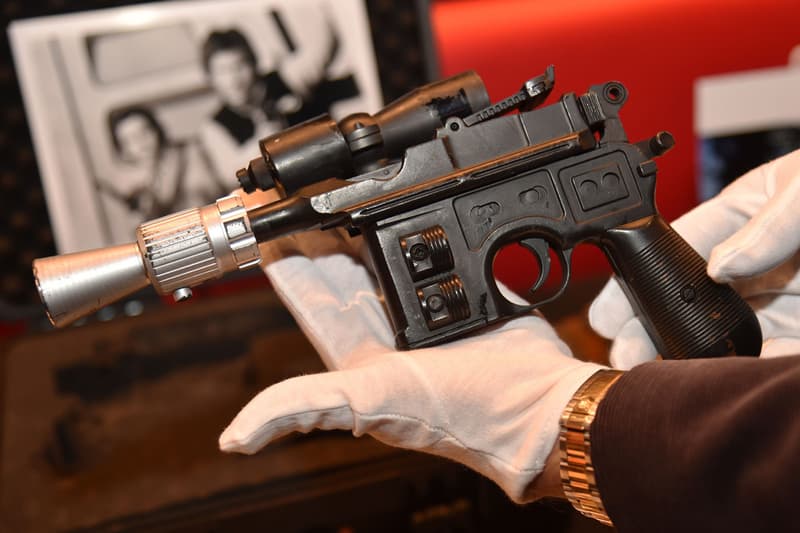 The blaster that Harrison Ford's character, Han Solo, used in Star Wars: A New Hope has sold for $1 million USD.
According to reports, the DL-44 Heavy Blaster Pistol was auctioned off via The Rock Island Auction Company with an original estimated selling price of only $300,000 USD to $500,000 USD. The prop is the last known surviving piece out of three made for the 1978 film and was used on-screen by Ford himself. TMZ adds that the blaster was initially a Mauser C96 pistol converted to a non-firing weapon that can only be used for blanks.
Prior to the sale of the blaster, a miniature model of the Red Leader X-Wing, which was created by Industrial Light & Magic for A New Hope, auctioned for $2,375,000 USD over at Prop Store. Just like Han's blaster, the estimated sale price was much lower at $500,000 USD to $1 million USD.
Elsewhere in toys, the Parks & Recreation gang of Pawnee, Indiana is now available as action figures.