Final Fantasy Reveals 25th Anniversary NFT Powered by Enjin
The collectible comes as both a physical item as well as an NFT with AR capabilities.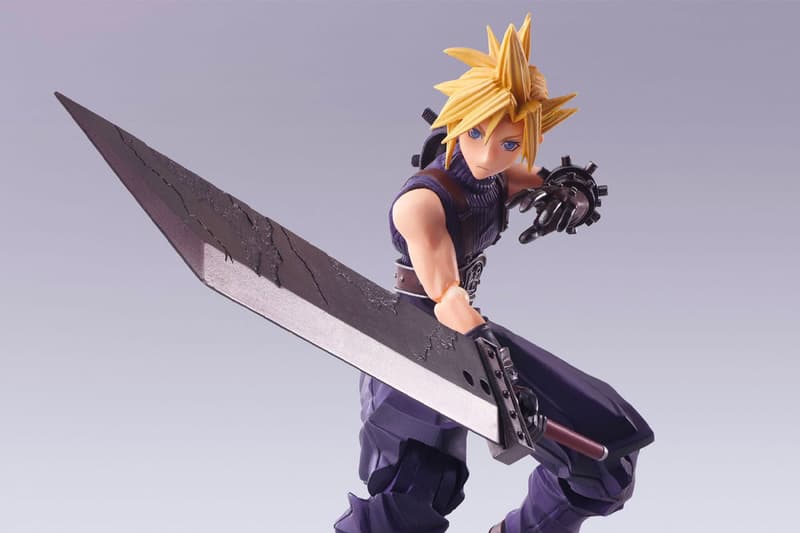 Square Enix's Final Fantasy has teamed up with Enjin's Efinity platform to launch NFTs. The new collectible features the game's beloved protagonist Cloud Strife and is available as a phygital product — meaning it will come with both the physical representation and an NFT counterpart that can be displayed through augmented reality (AR).
Who's grabbing an Efinity-powered Final Fantasy VII NFT?https://t.co/mIZeOz6A8Q pic.twitter.com/d0alm4omec

— Esscay.efi (@TheEsscay) July 21, 2022
The new collectible featuring a 25th-anniversary edition of Final Fantasy VII's Strife is set to appear at San Diego Comic-Con on July 21 through July 23 and is currently available for preorder online.
Enix's latest offering stands nearly six inches tall and for those who order the digital plus edition, it will include two NFTs. One acts as a certificate of authenticity, while the other is a digital representation of the figure that can be displayed through AR. The digital plus offering is priced at $150 USD with the standard edition being priced at $130 USD — collectibles are expected to ship in 2023.
New Final Fantasy VII 25th Anniversary Cloud Strife Figure Announced; Includes NFT Figure Certificate – https://t.co/Qu0bXvYuNy pic.twitter.com/FAbq8wbmzc

— Noisy Pixel (@NoisyPixelNews) July 20, 2022
The digital collectible will be supported by Enjin's Efinity platform, a Polkadot Parachain. By existing as a Parachain, the platform allows for cross-chain compatibility, creating ease of access for users that hold NFTs on other blockchains. The platform also rewards users with its own native token $EFI.
Square Enix has also been working on several other ventures in the Web3 world. Recently, it participated in a $35 million USD funding round to support a Bitcoin gaming startup by the name ZEBEDEE.
In other news, OneOf honors Biggie Smalls' legacy through a new NFT offering.
For more news about blockchain, cryptocurrency, NFTs, and Web3, visit Hypemoon.com.