BTS Named Official Ambassadors for World Expo 2030 Busan, Korea
The band will play a concert in October to promote South Korea's hosting bid.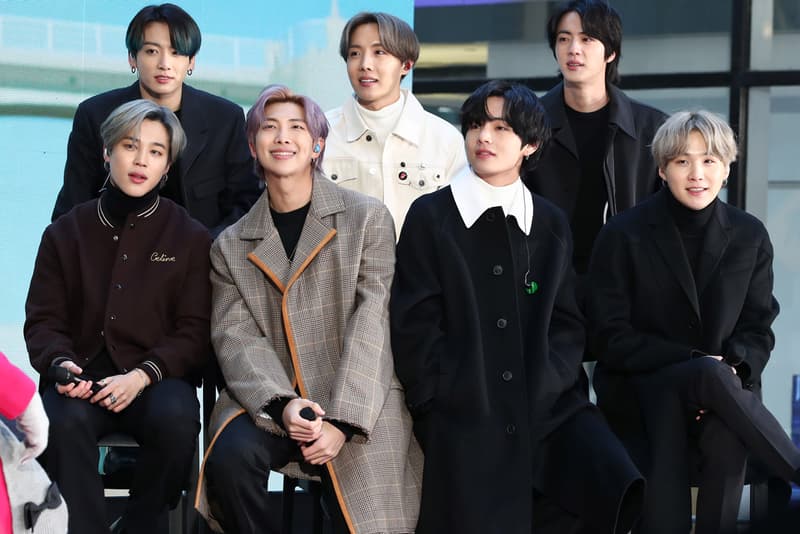 BTS members — RM, Jin, Suga, J-Hope, Jimin, V and Jungkook — were named the official ambassadors for the World Expo 2030 Busan, Korea, during an announcement event at entertainment company HYBE's Seoul headquarters on Tuesday.
"We are honored to be appointed as ambassadors for World Expo 2030 Busan. BTS will do our best to support in bringing the World Expo 2030 to Busan," RM of BTS said in a statement, adding, "We will also make extra efforts to not only support the nation's bid, but also promote the beautiful nature and culture of the Republic of Korea worldwide."
Prime Minister Han Duk-soo expressed his gratitude to the K-pop group for taking on their respective leadership roles. "The most essential part to our success would be the support from Korean citizens as well as the global community," he said. "We believe that BTS will take the most pivotal role during the process. With support from BTS and our people, we will be able to achieve our goal."
Prior to BTS' ambassadorship announcement, HYBE disclosed that the chart-topping boyband would play a concert in October, in an effort to promote South Korea's bid to host the 2030 World Expo in Busan. The Korean city is among three competitors to host the 2030 Expo, bidding against Riyadh, Saudi Arabia and Rome, Italy.
The World Expo, which takes place every five years, is a global gathering of nations dedicated to cultivating solutions to pressing socio-political issues. The event attracts millions of visitors from across the globe and provides a large-scale platform for education that bridges governments, international organizations and citizens alike. The host city for the 2030 Expo will be announced in November of 2023.
In June, BTS shocked fans during their Festa dinner when they revealed plans to take an indefinite "hiatus," so that each member could focus on their own solo careers. In a one-hour video from the event, Jungkook said, "We're each going to take some time to have fun and experience lots of things. We promise we will return someday even more mature than we are now."
Shortly after the announcement, the group clarified that while they will spend time on independent projects, they will be "remaining active as a group."
Elsewhere, The Chainsmokers will be launched into space in 2024.