Logic Debuts First Post-Retirement Studio Album 'Vinyl Days'
Featuring appearances from RZA, Action Bronson and more.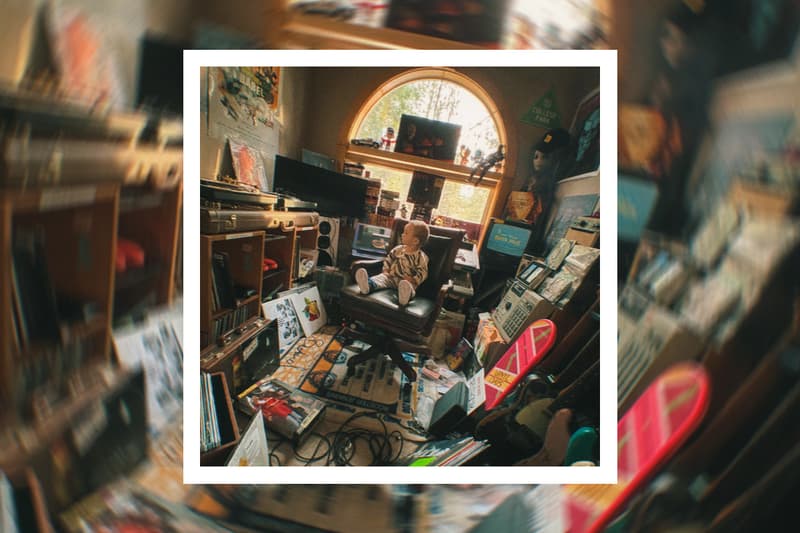 Logic has officially released Vinyl Days, his first studio album since his return from retirement.
Clocking in at approximately an hour and 10 minutes, the lengthy 30-track project features guest appearances from Action Bronson, Langston Bristol, Curren$y, Russ, Wiz Khalifa, Doc D, iamJMARS, Big Lenbo, C Dot Castro, Royce Da 5'9", RZA, Nezi Momodu, Like, Blu and Exile and The Game and features production from DJ Premier, 6ix and Logic himself.
Vinyl Days was announced in January, with Logic revealing in a video that he's starting work on the record using a microphone JAY-Z once owned. "No I.D. gave it to me," he said inside his home studio.
Prior to the release of the record, Logic addressed the rumors of him dissing REASON — with whom he had short-lived beef with in 2020 — on the title track. "Hey bro @reasonTDE my boy @thisisrory said you thought I dissed you on my song Vinyl Days. If I was going to diss you, I'd diss you," he confirmed on Twitter. "I love you, you're my brother. Let's get ice cream together some time."
Stream Logic's Vinyl Days on Spotify and Apple Music.
In related news, Joey Bada$$ revealed that he used the "eye injury" excuse from 2017 to leave Logic's tour.