JW Anderson SS23 Asks You to Look Deeper
"As much as it is real, thus objective, it is all very subjective, and rather puzzling, or defiant, or insolent because of that."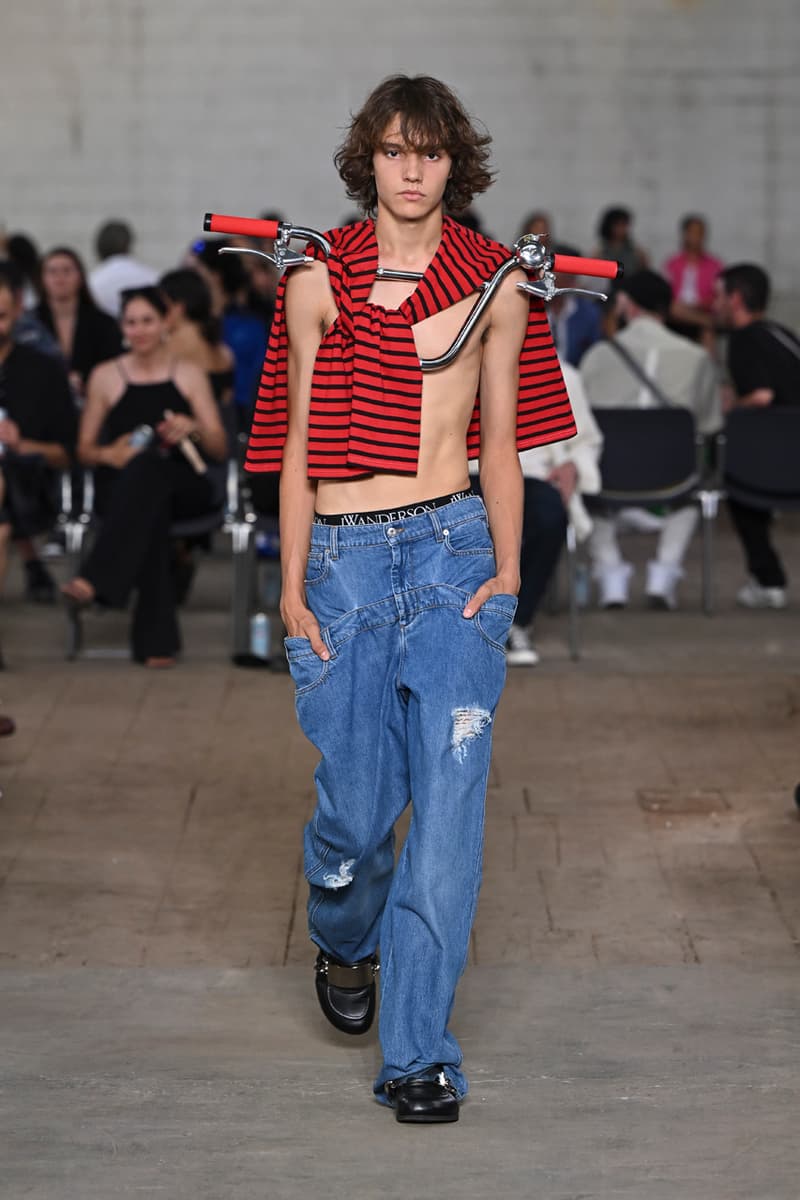 1 of 45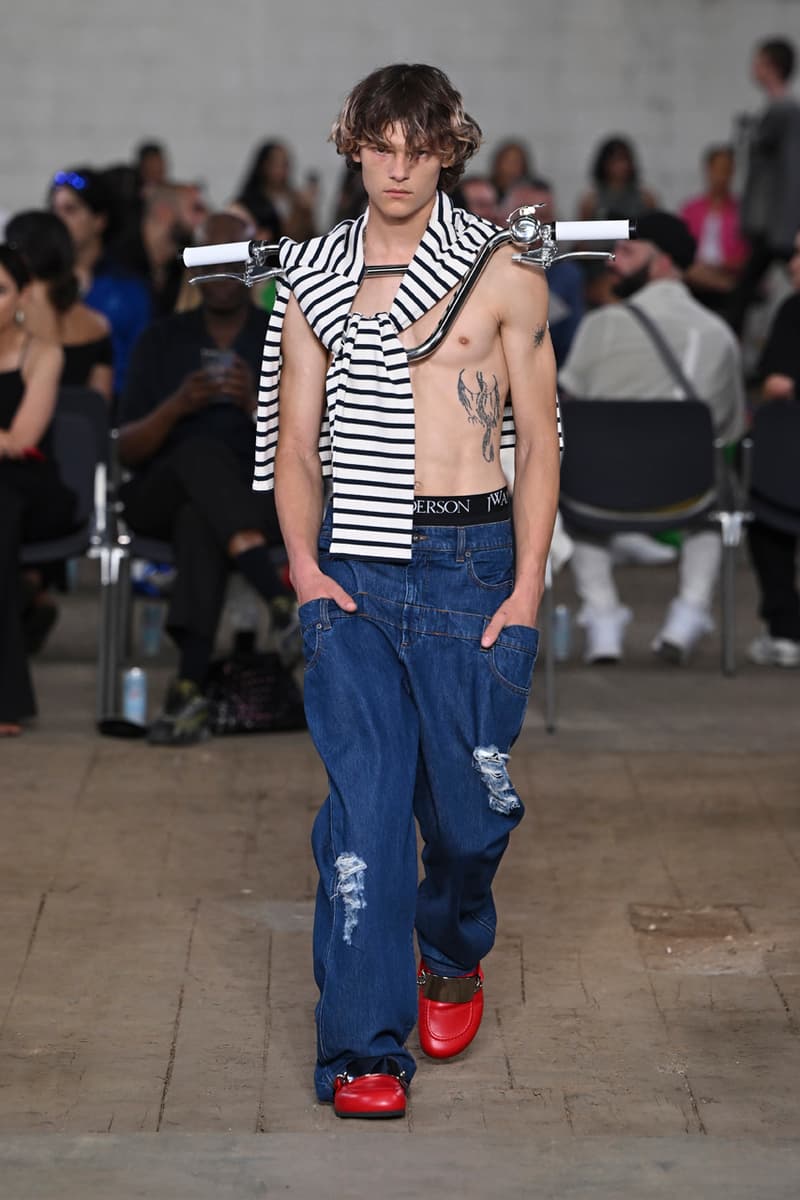 2 of 45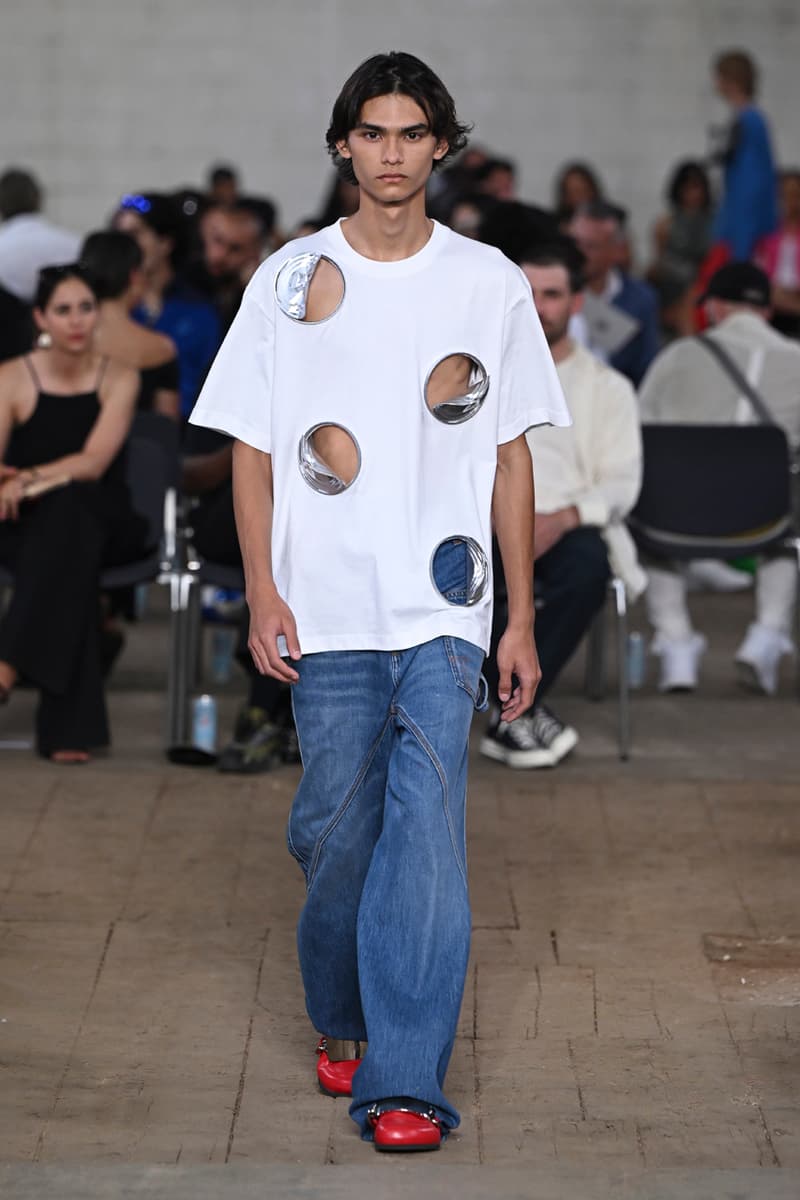 3 of 45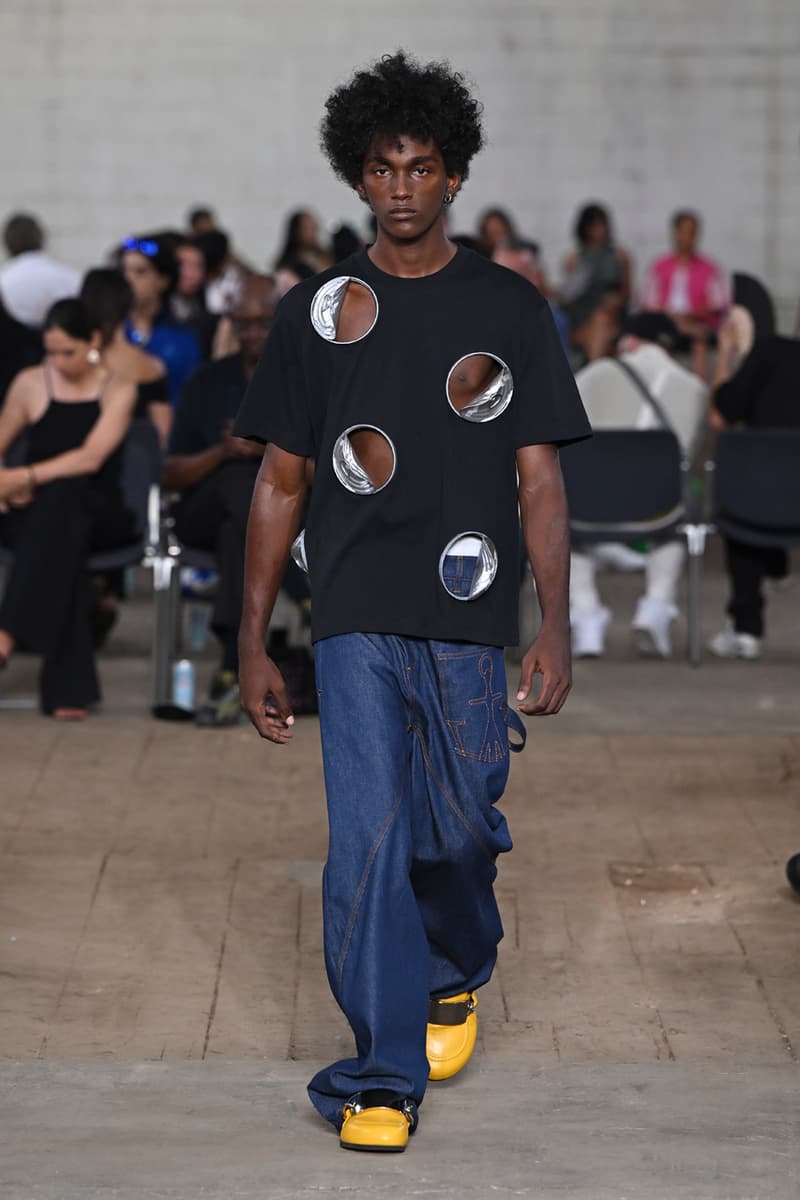 4 of 45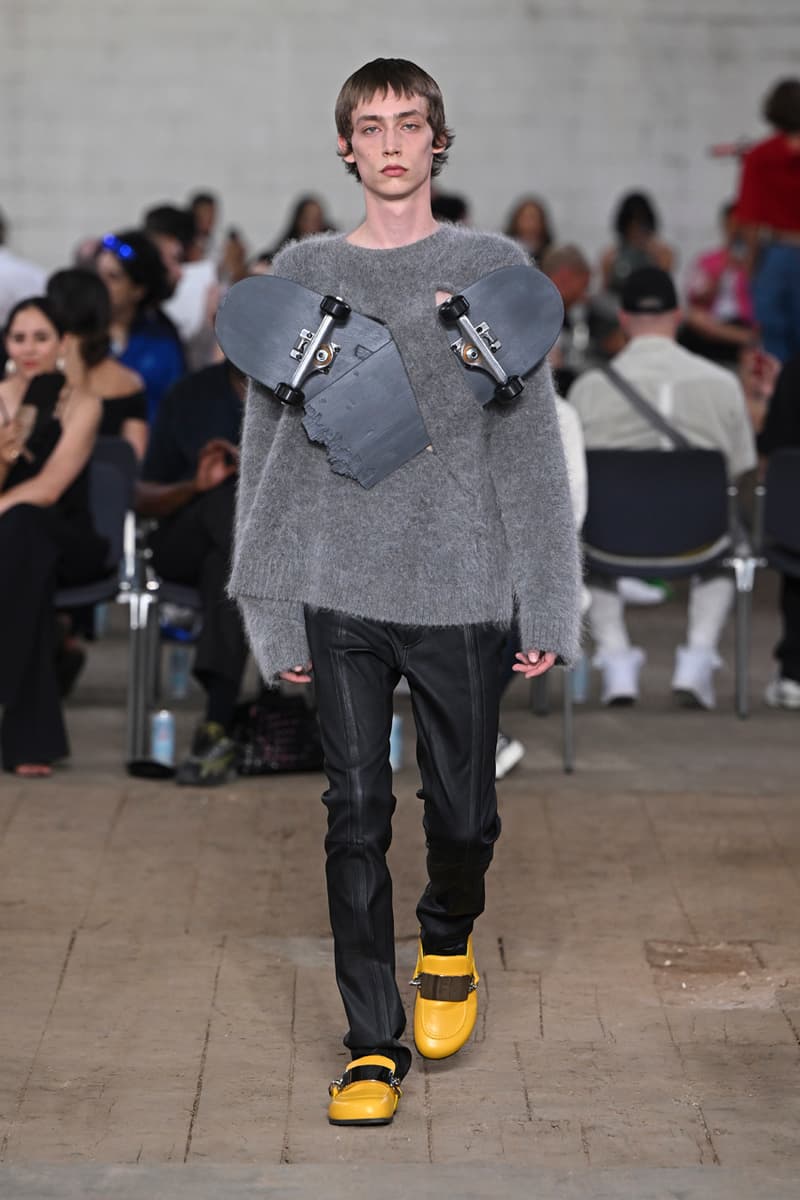 5 of 45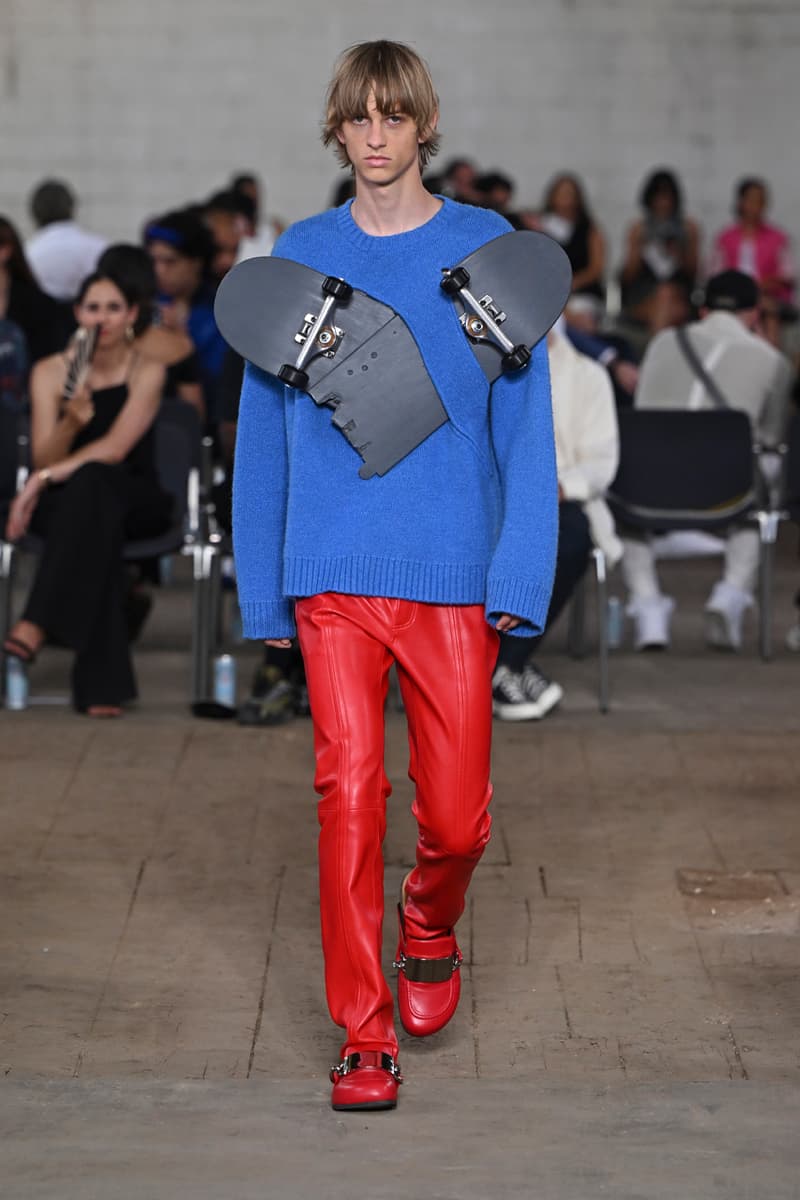 6 of 45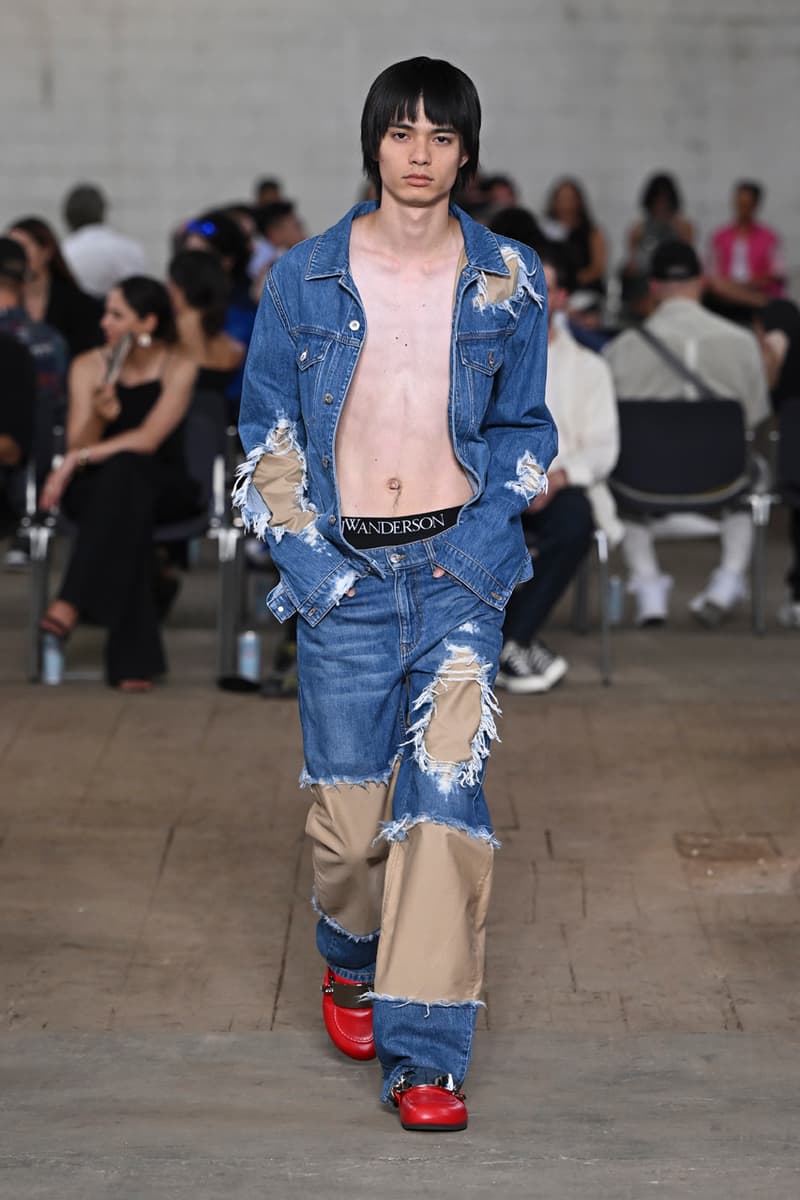 7 of 45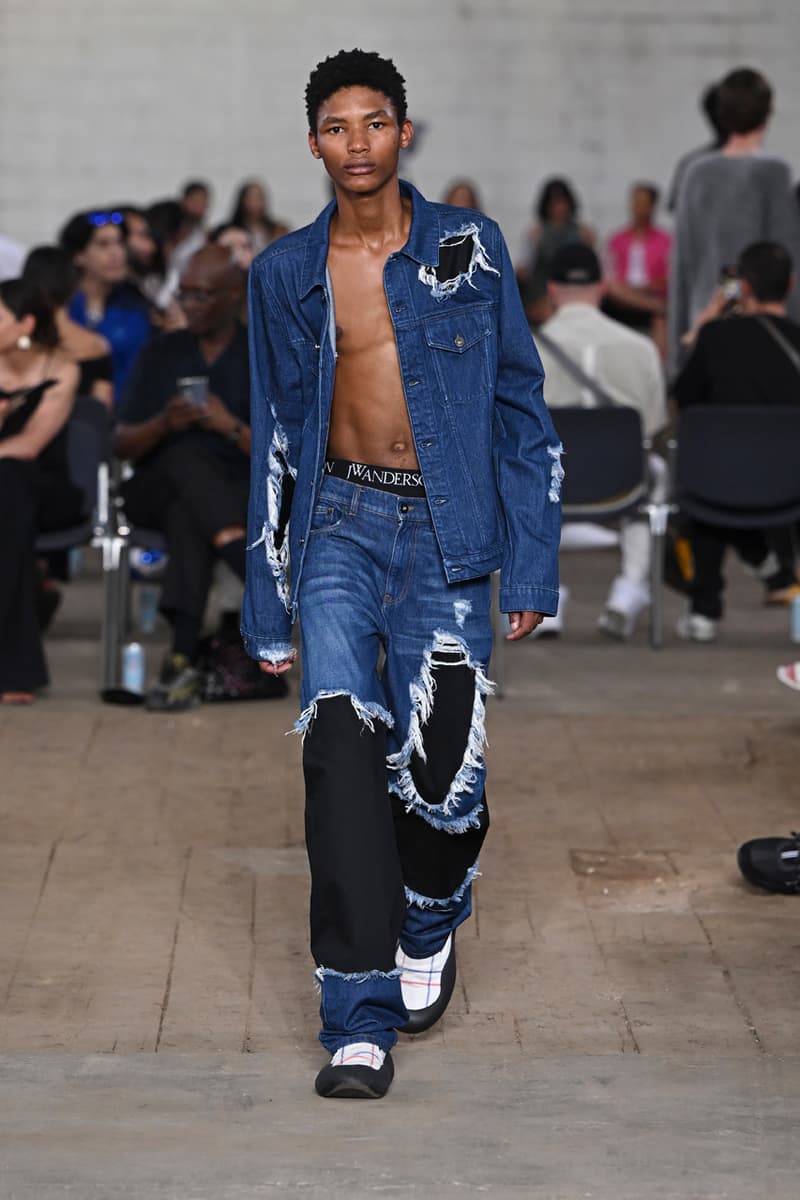 8 of 45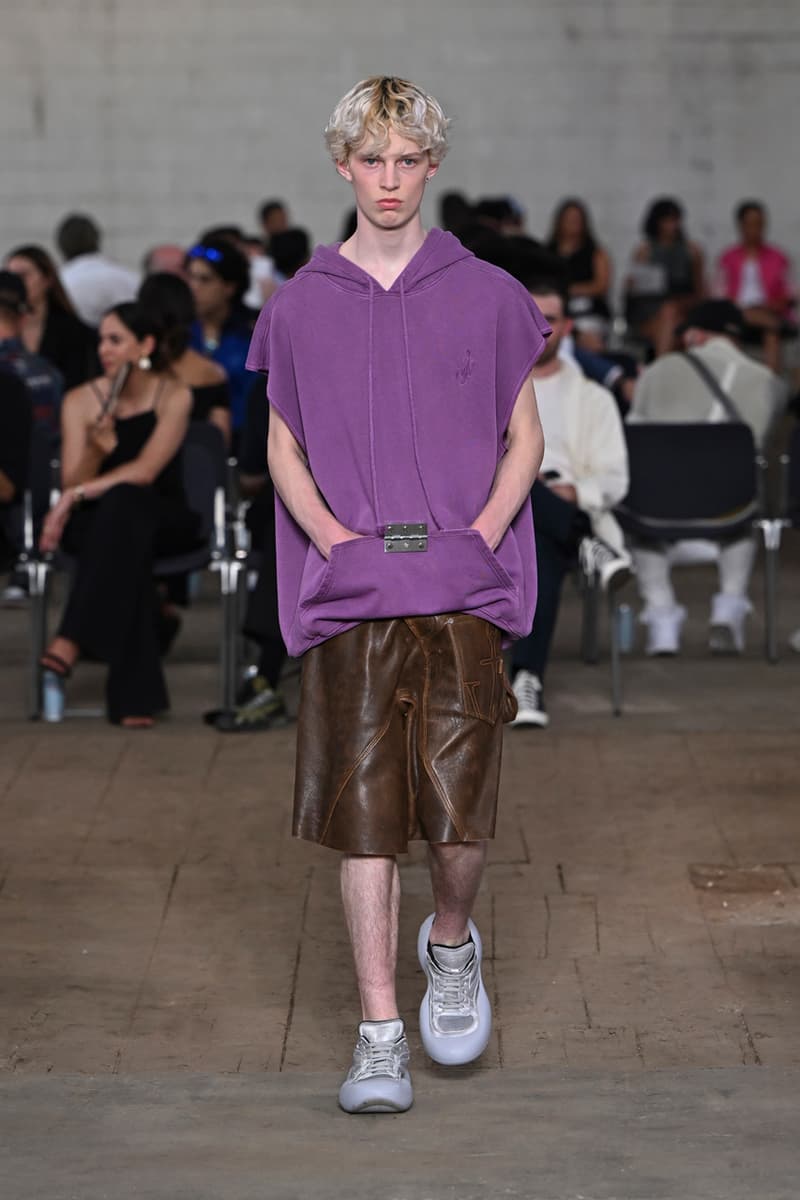 9 of 45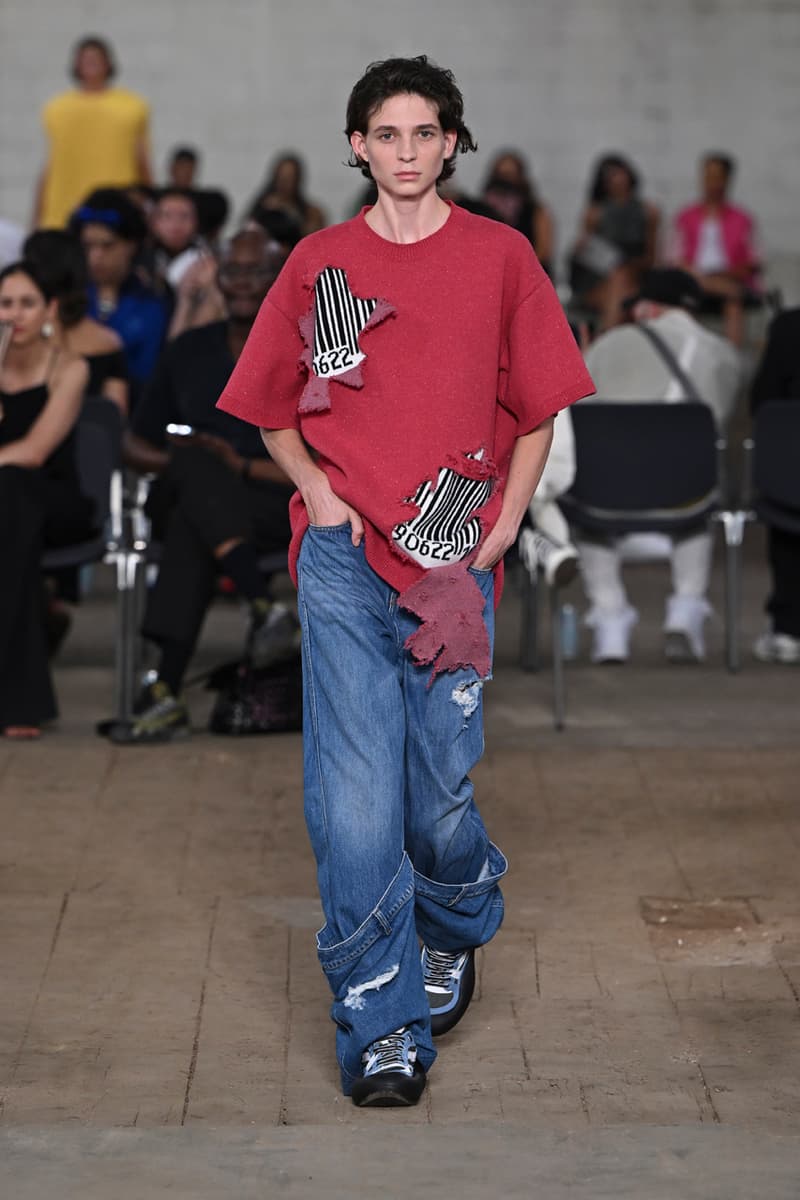 10 of 45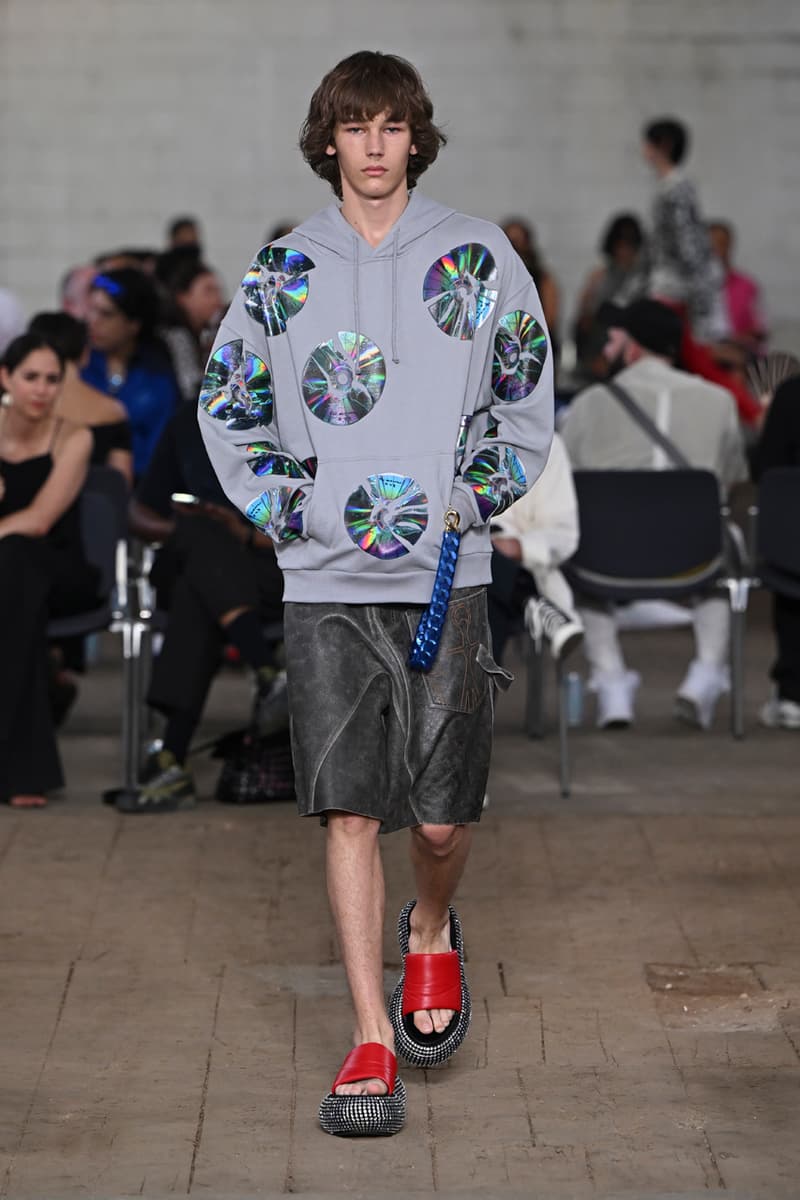 11 of 45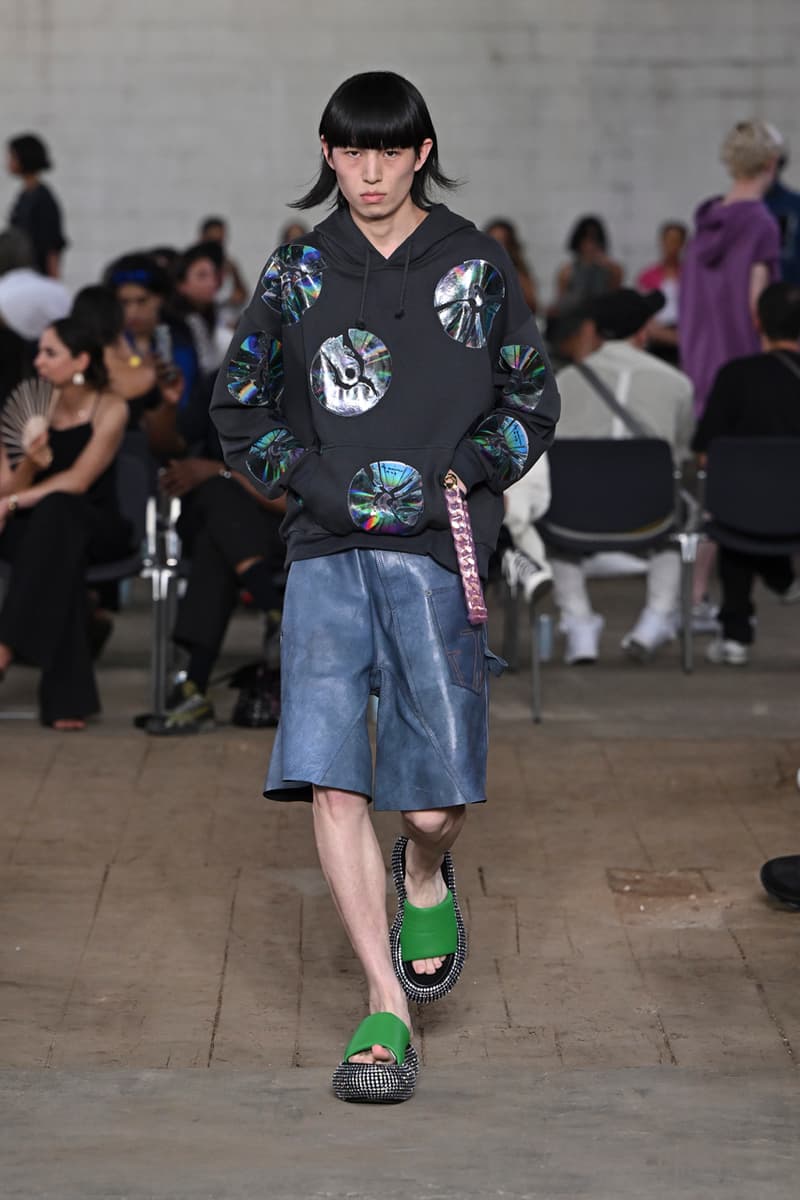 12 of 45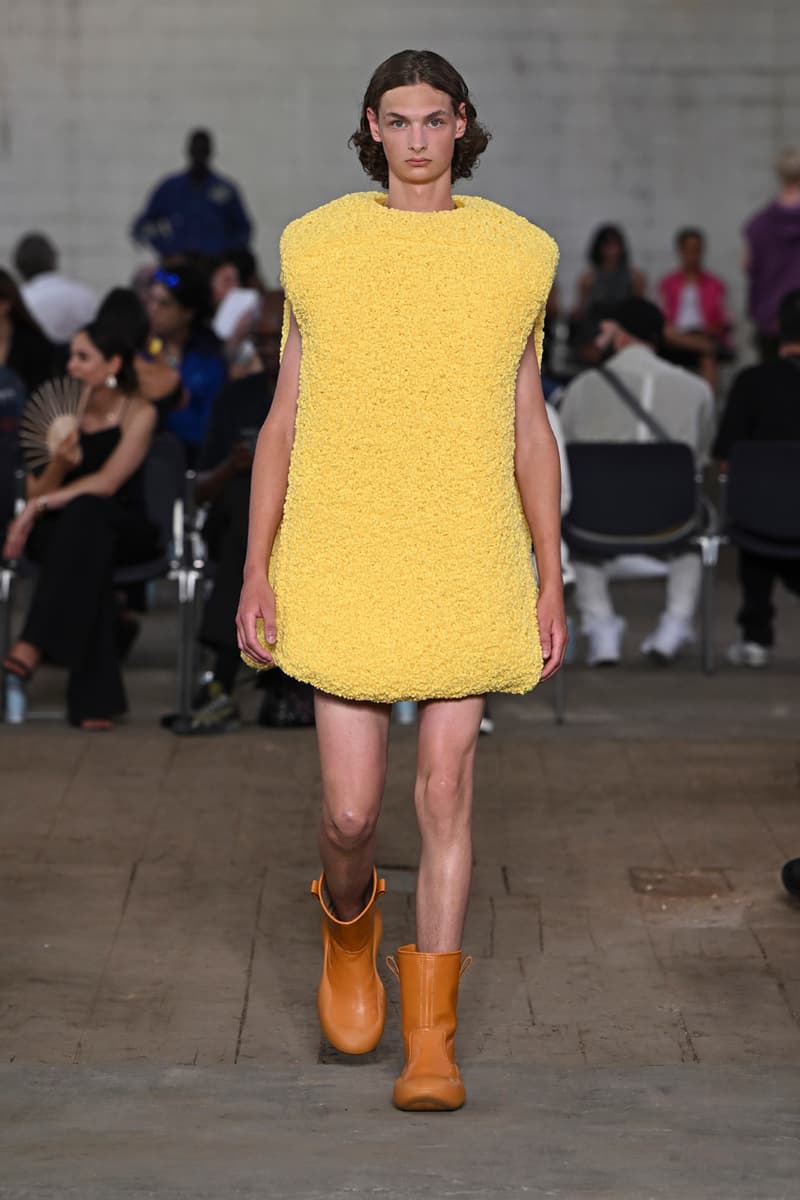 13 of 45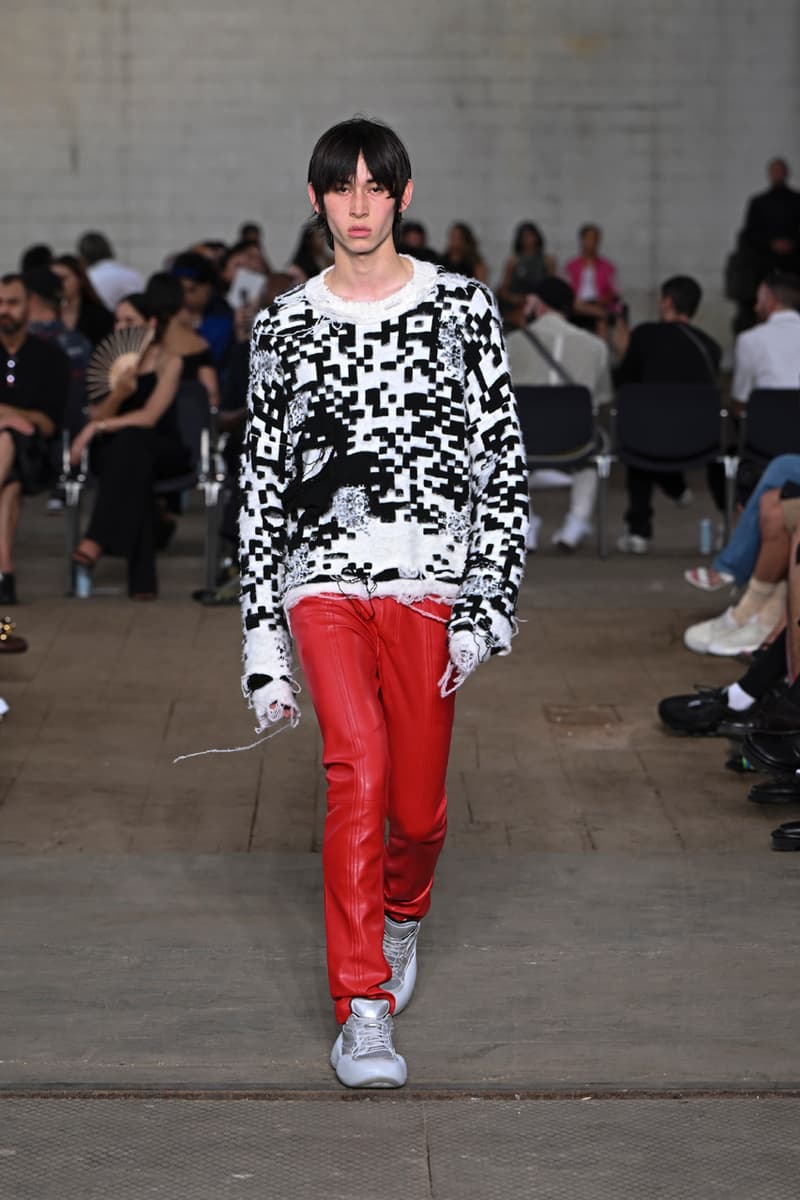 14 of 45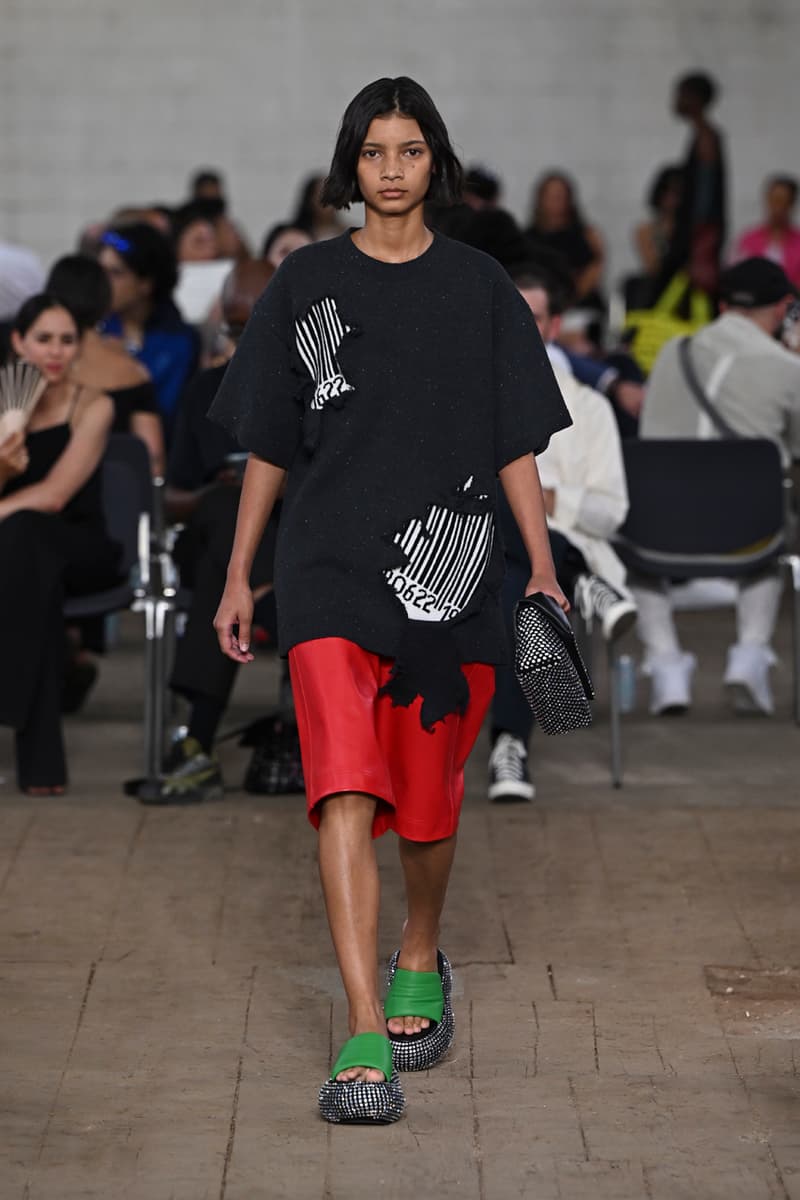 15 of 45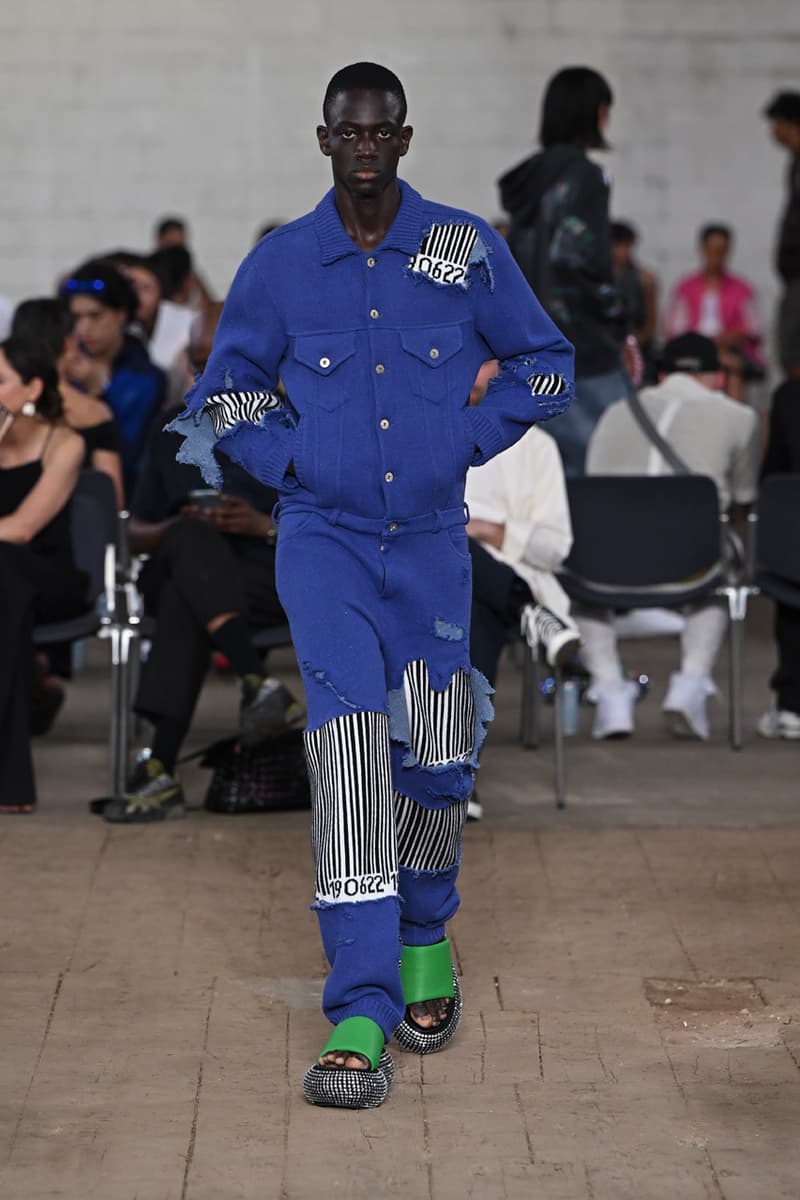 16 of 45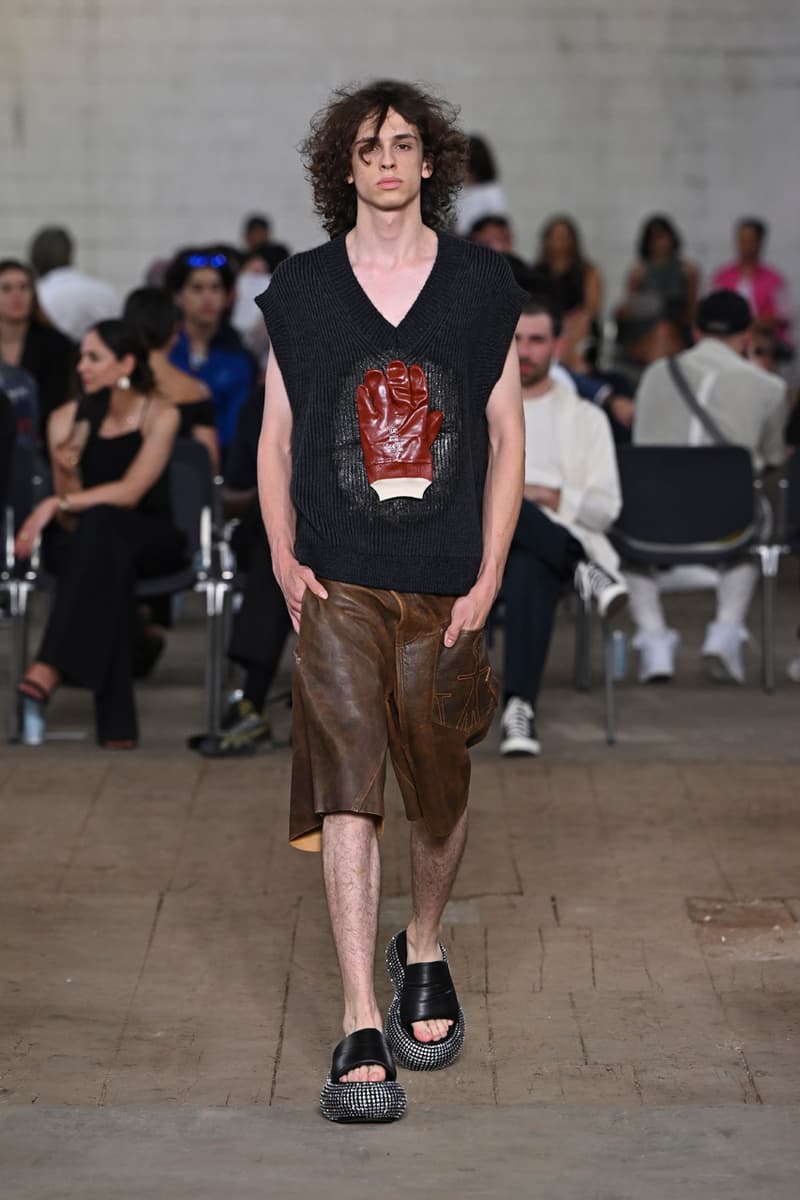 17 of 45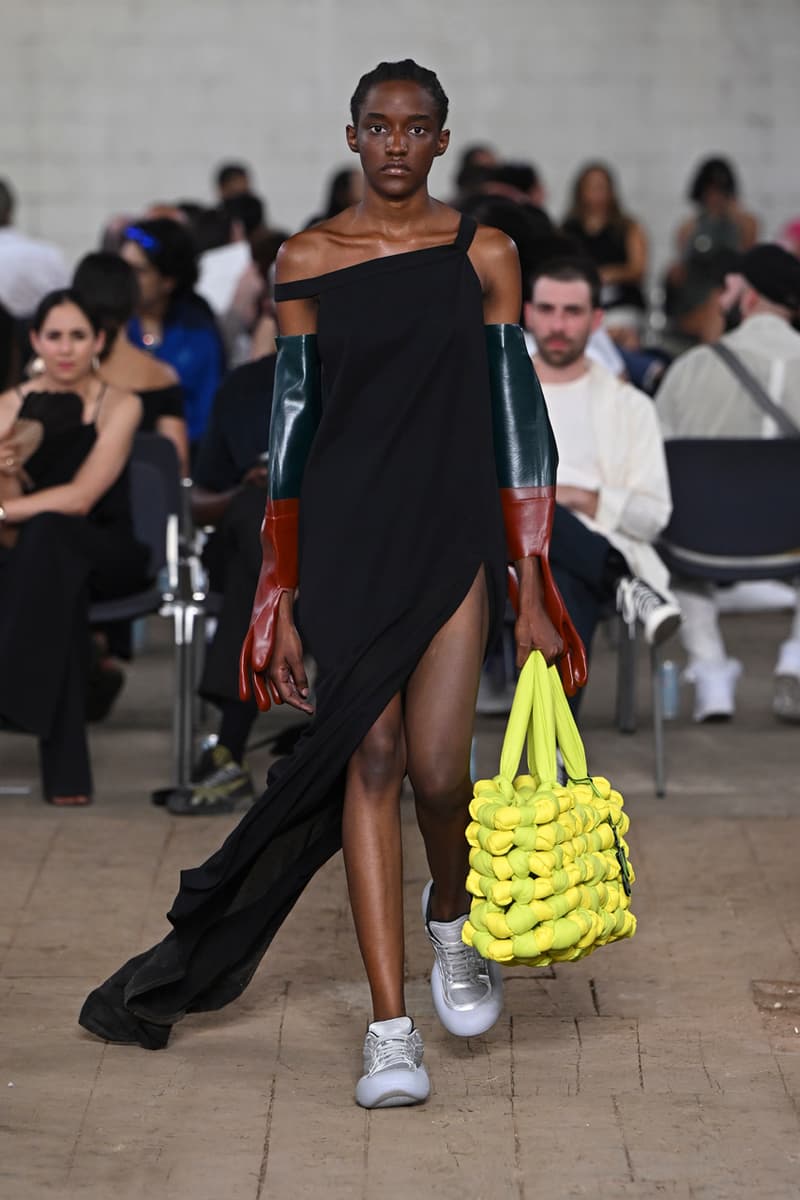 18 of 45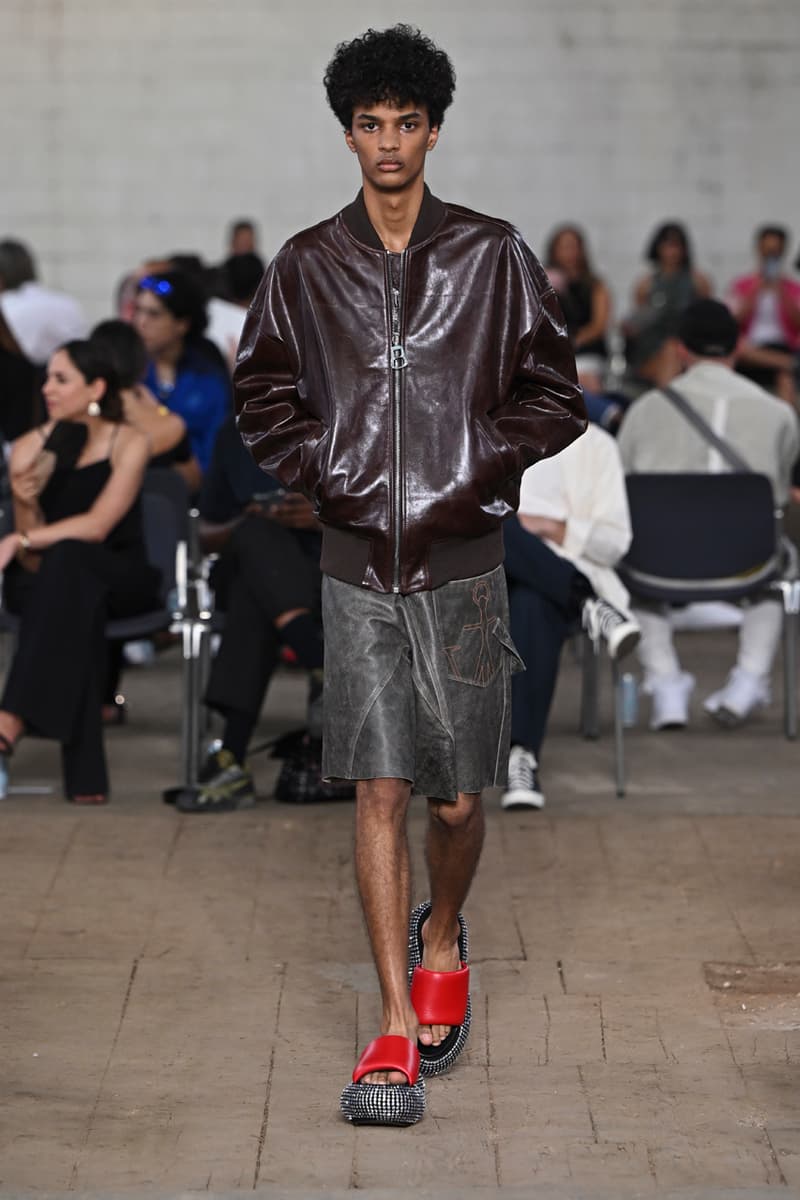 19 of 45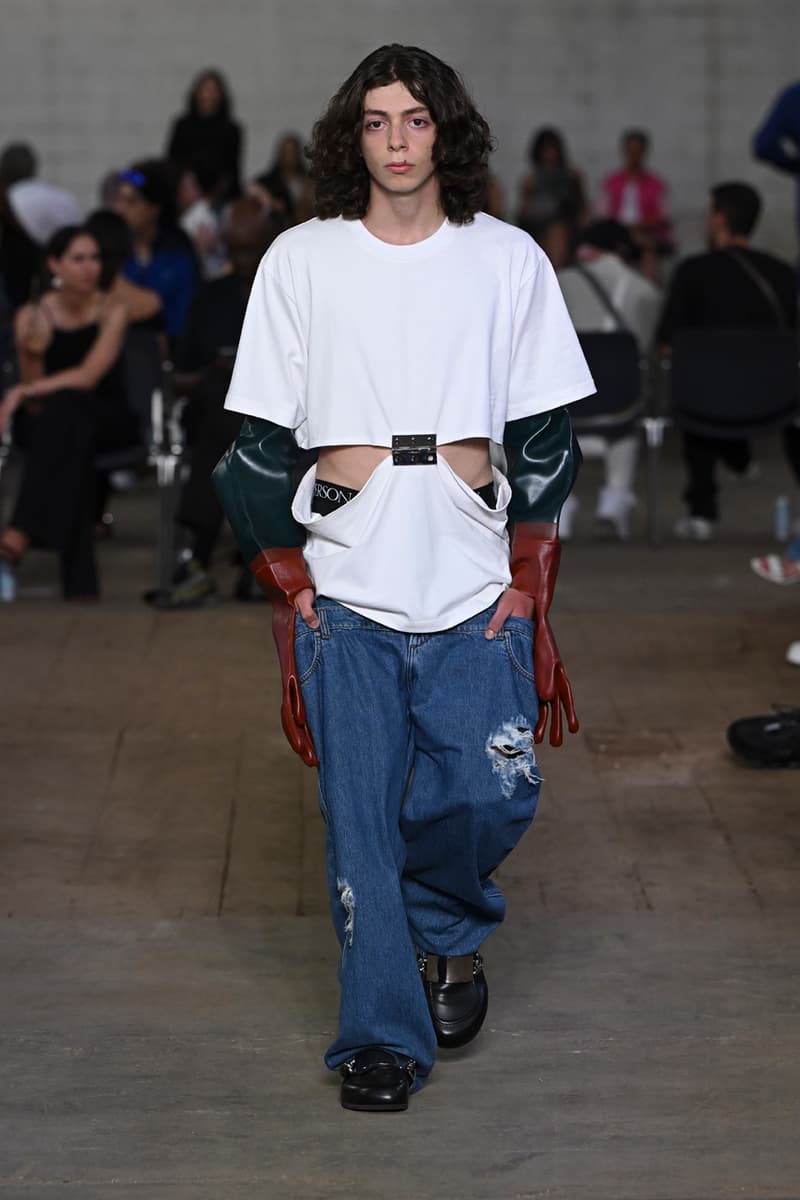 20 of 45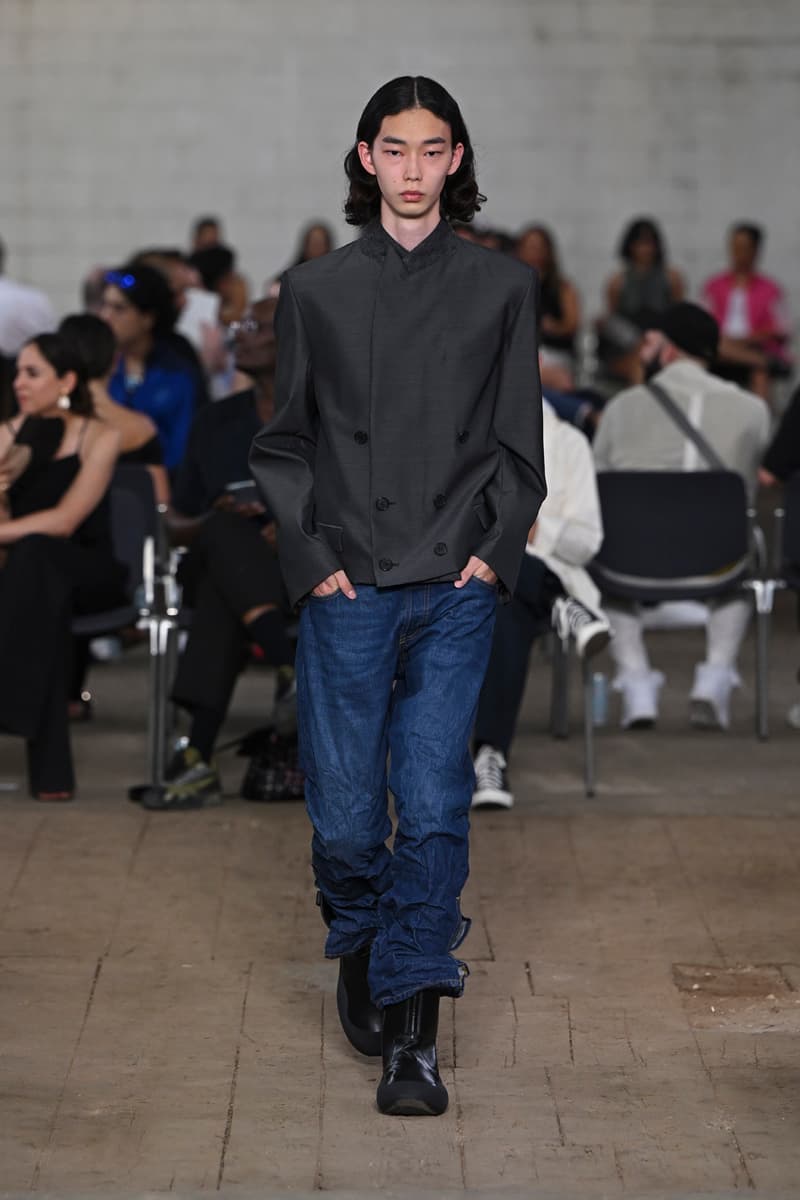 21 of 45
22 of 45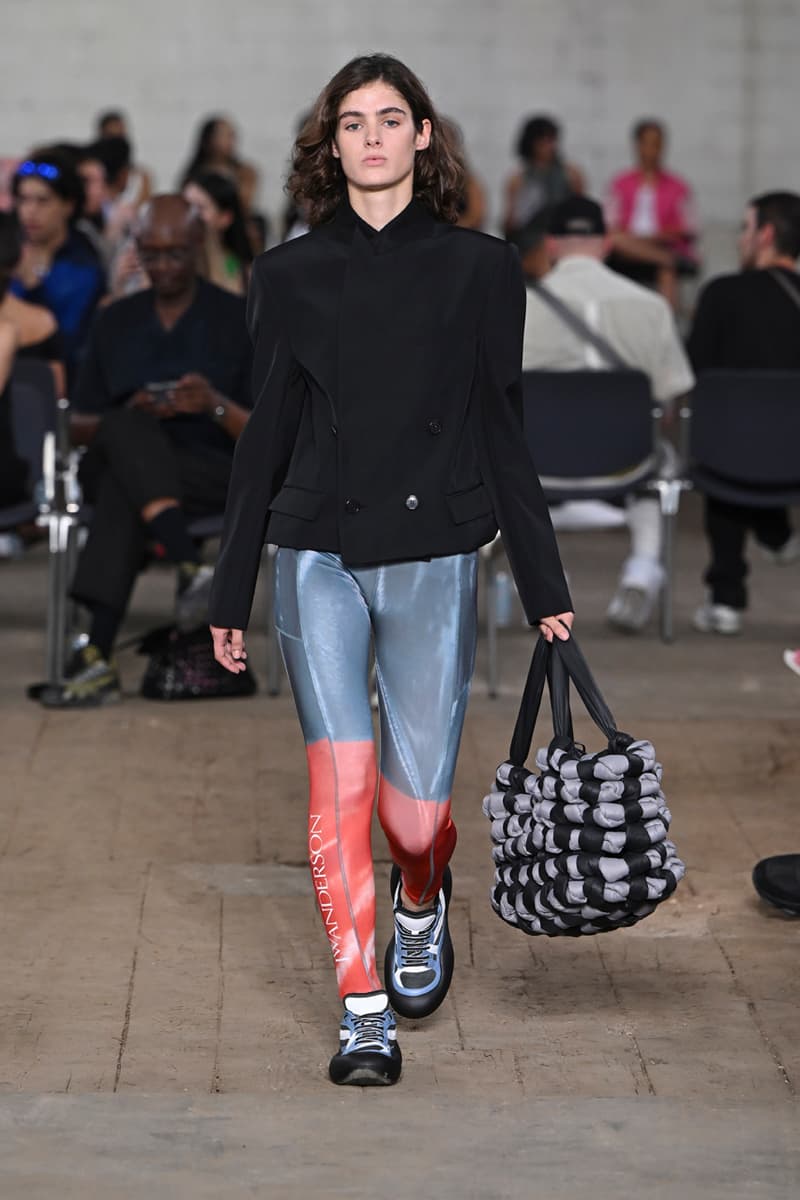 23 of 45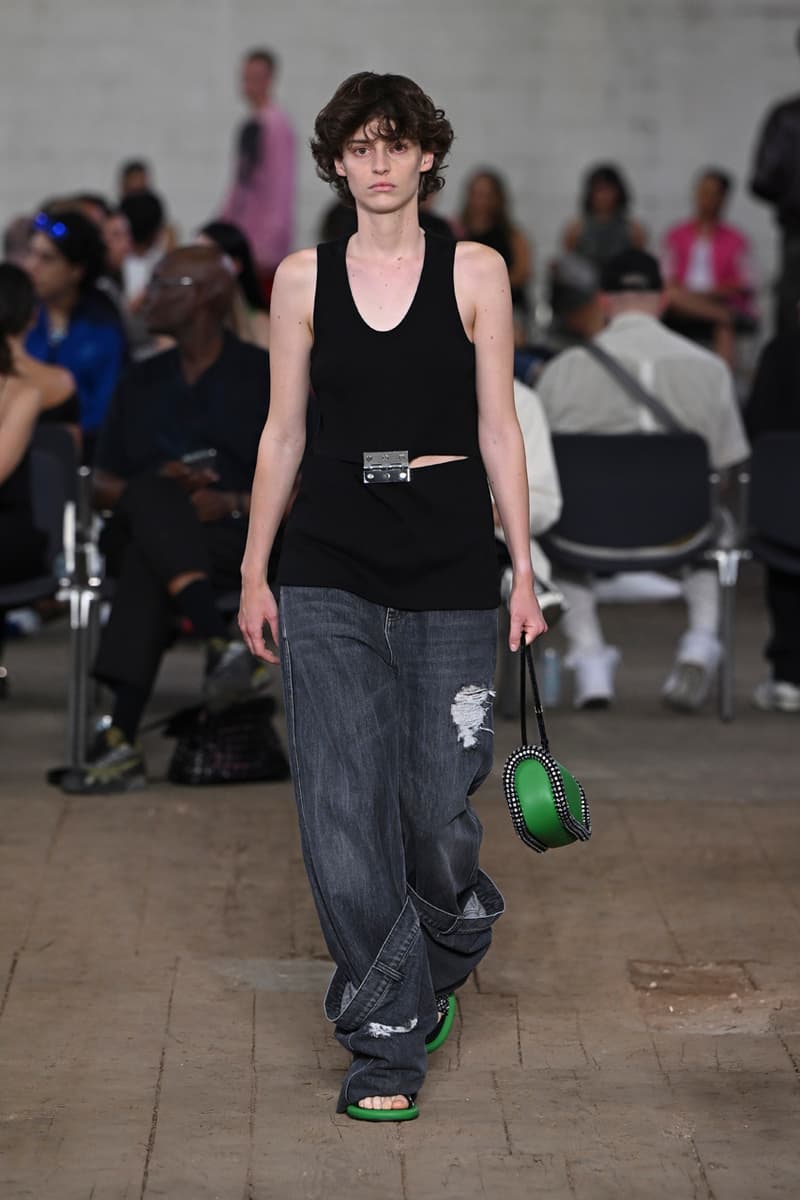 24 of 45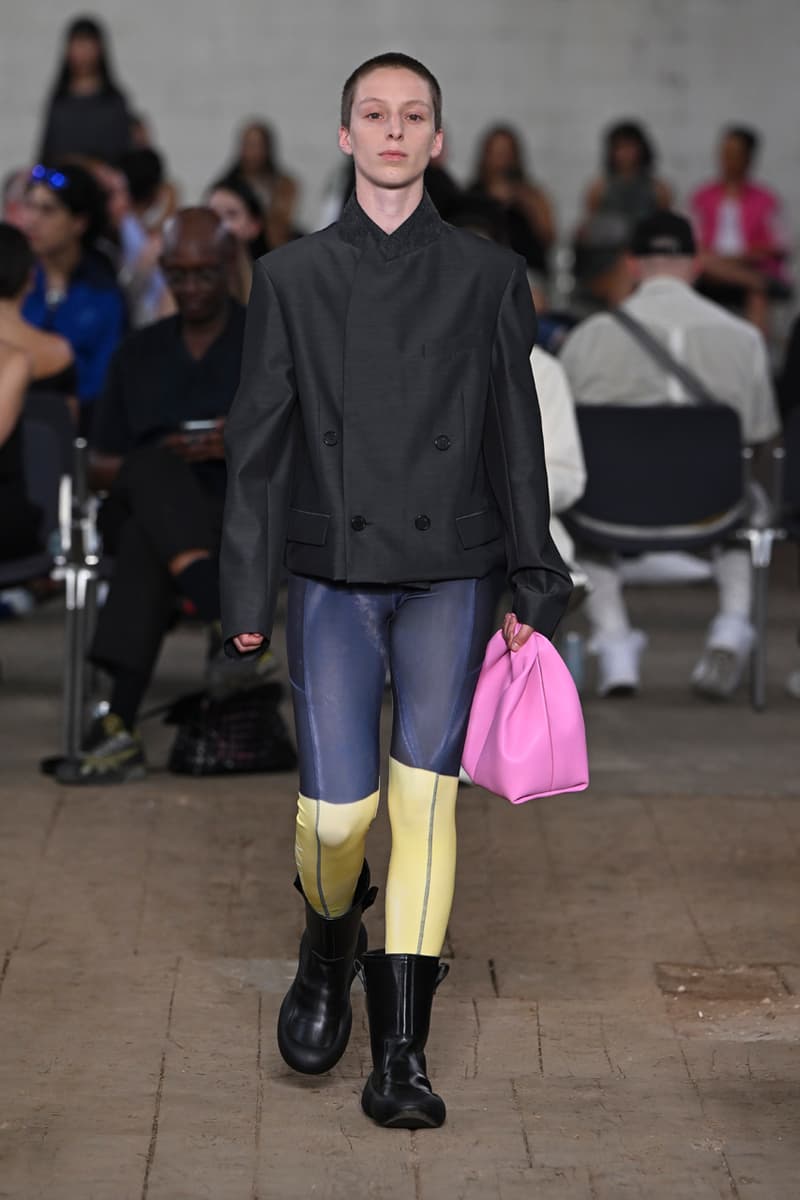 25 of 45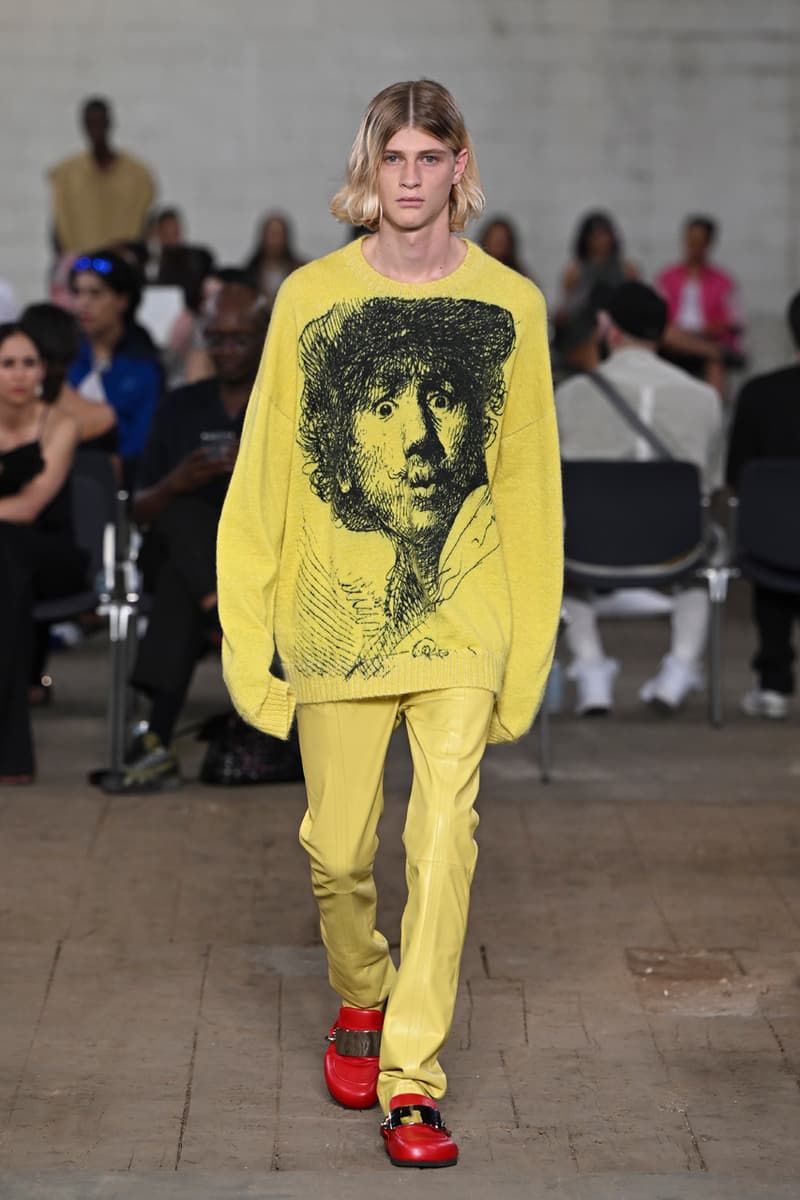 26 of 45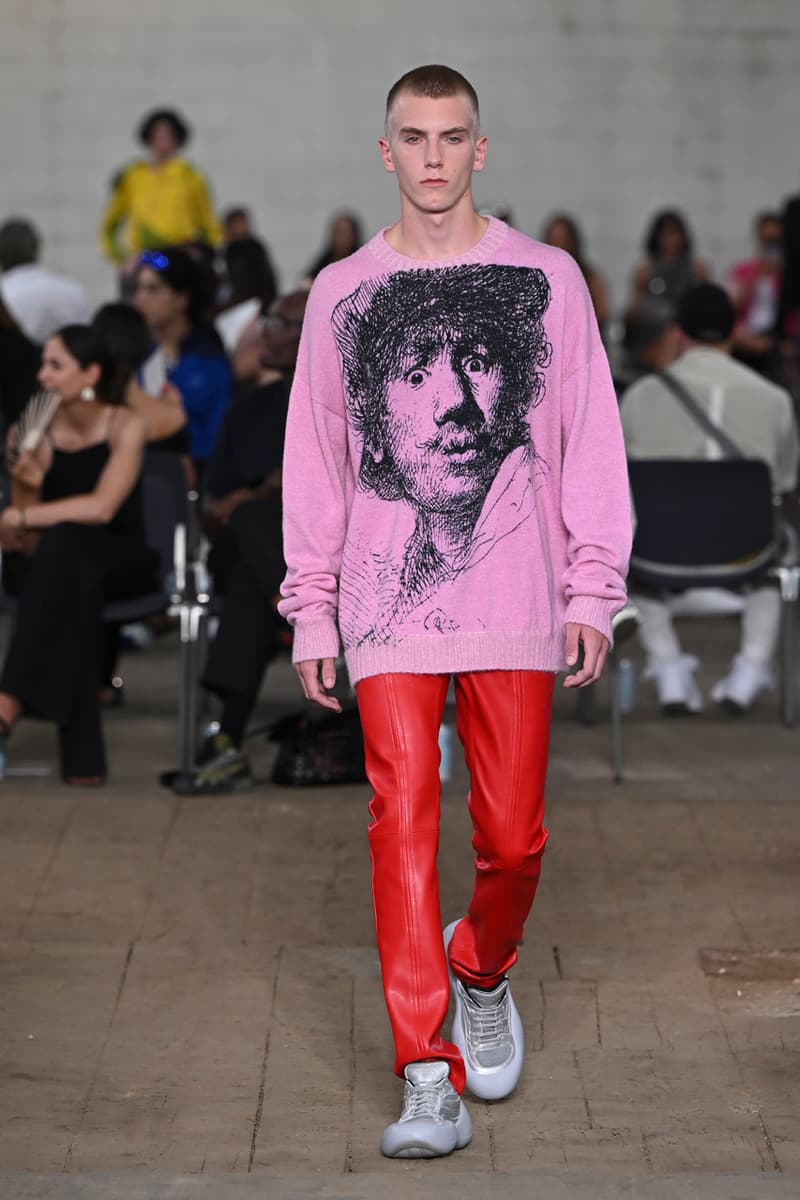 27 of 45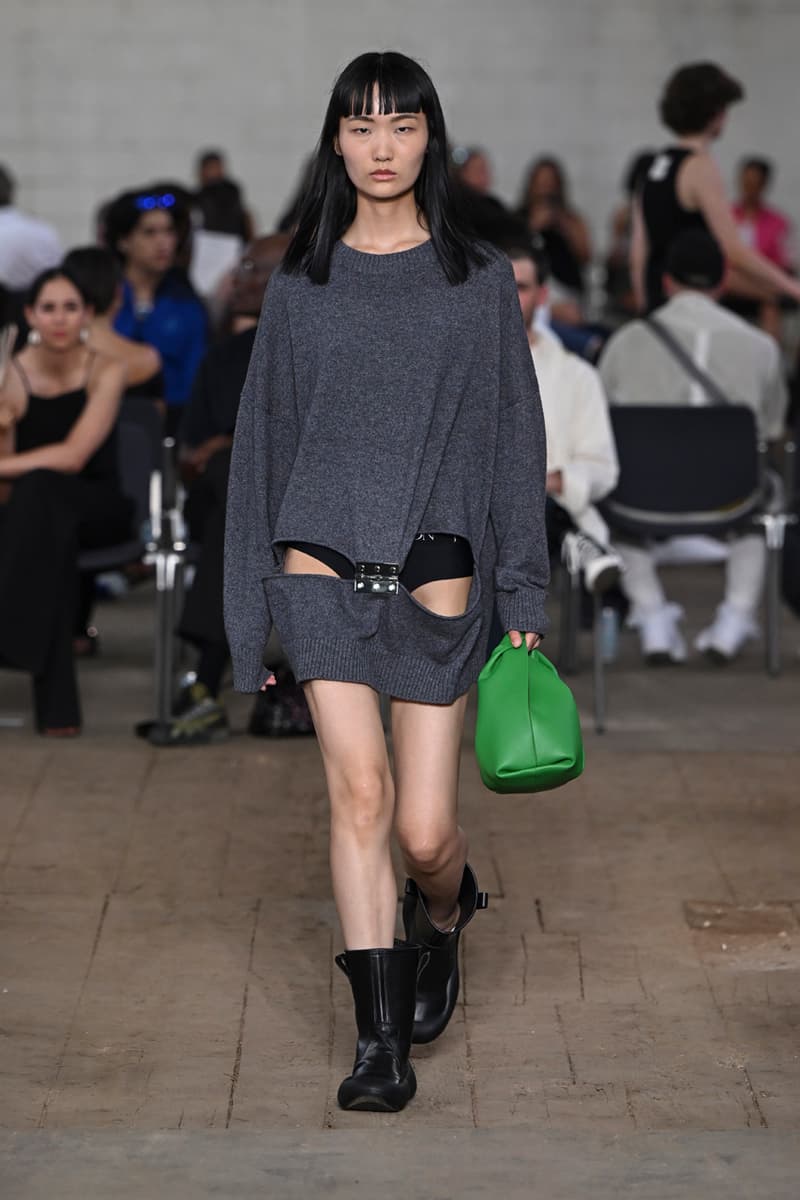 28 of 45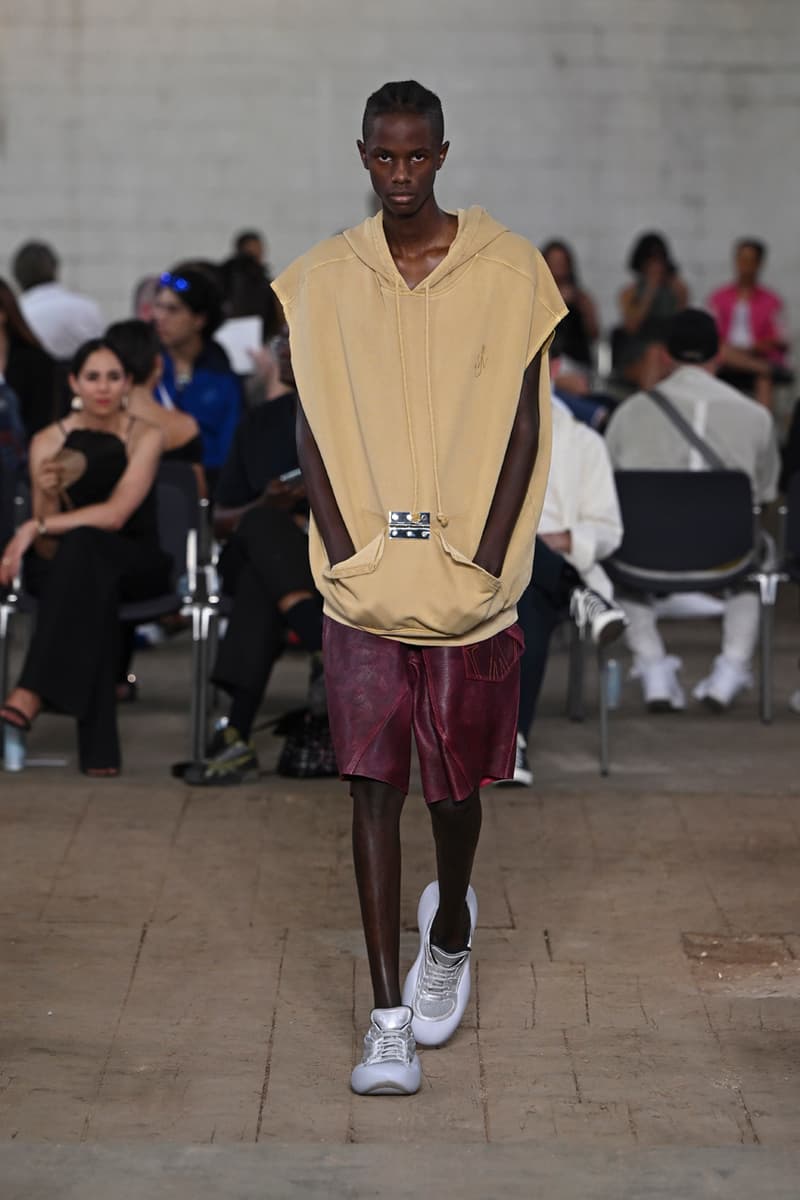 29 of 45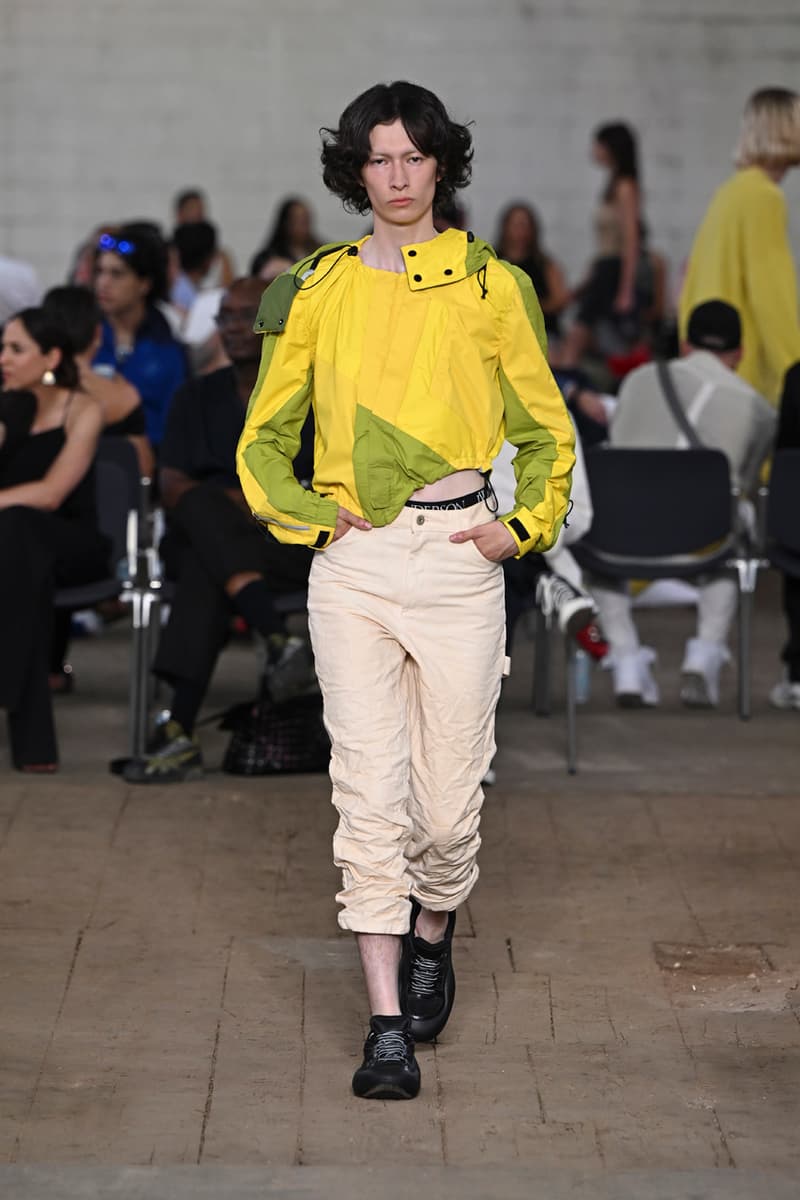 30 of 45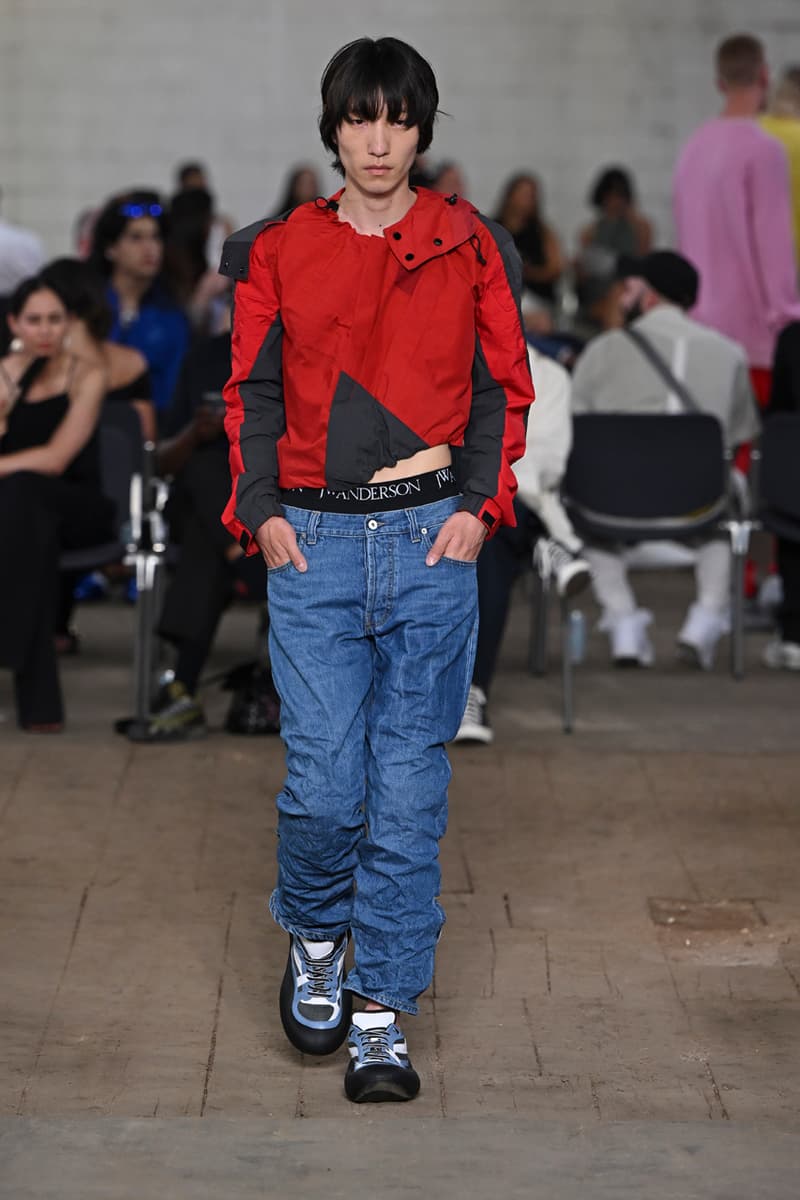 31 of 45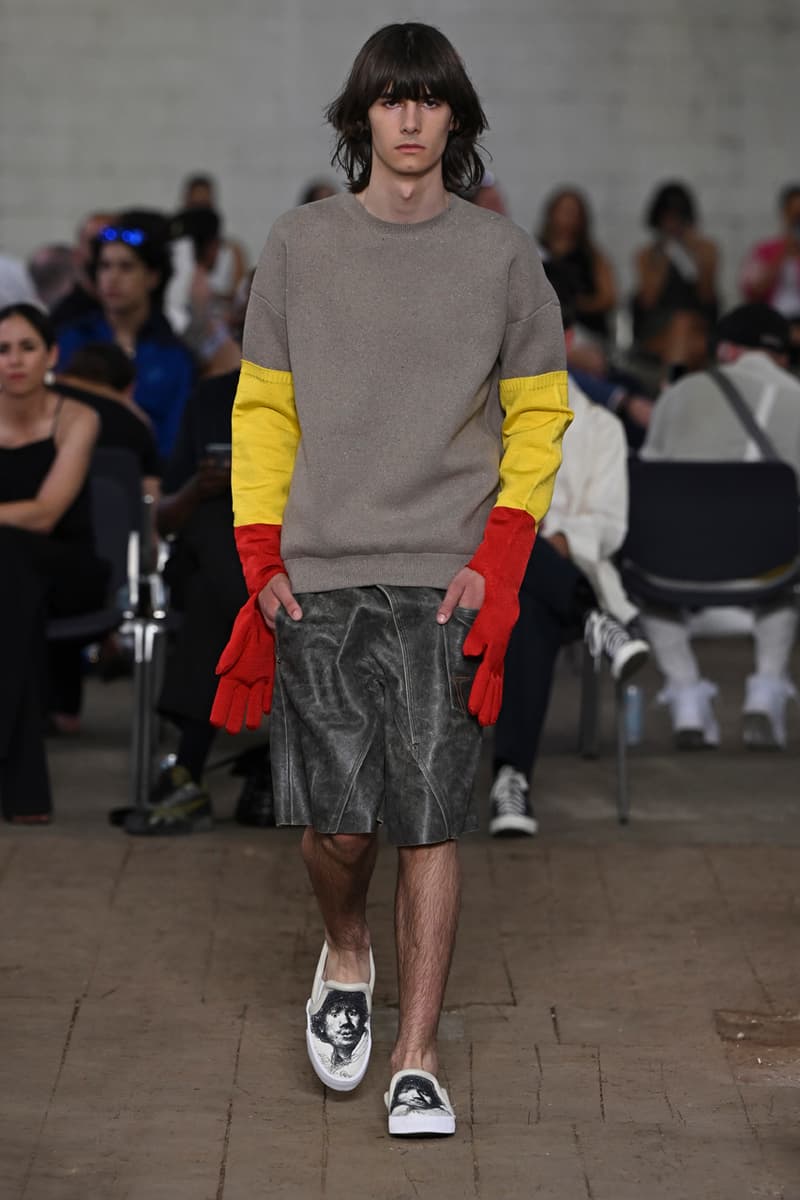 32 of 45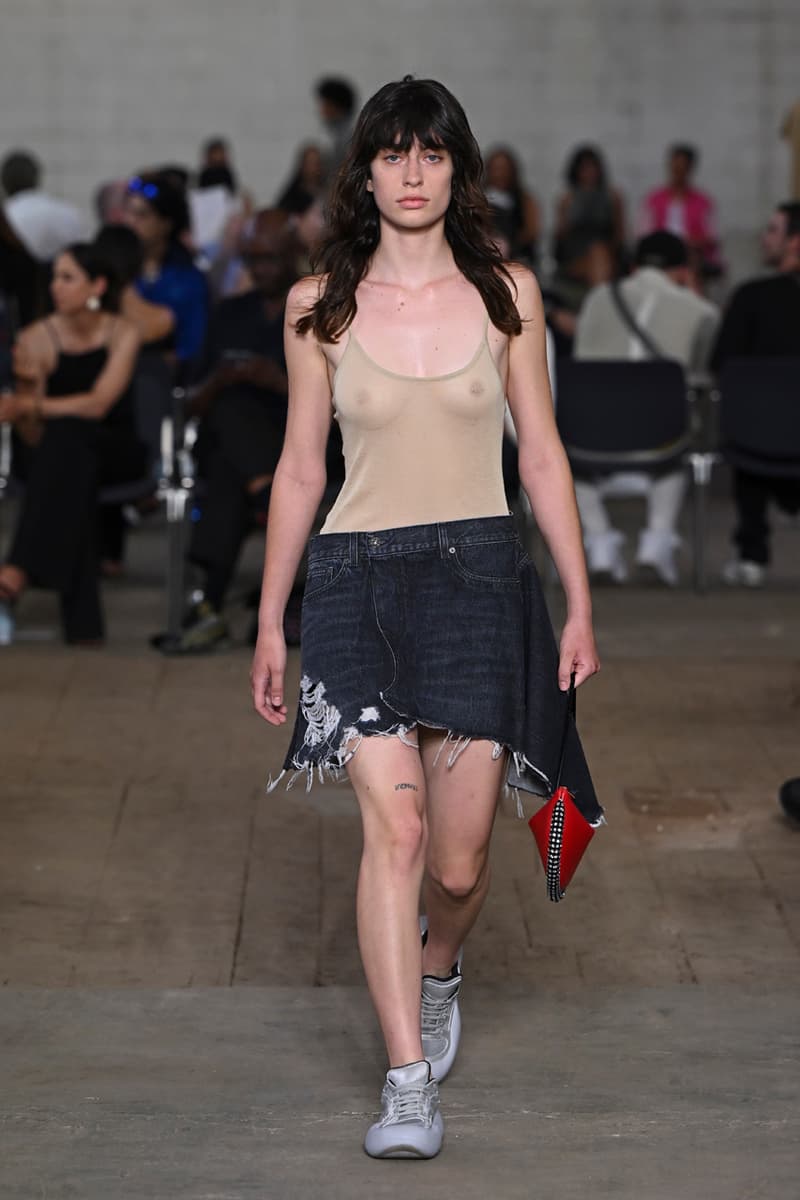 33 of 45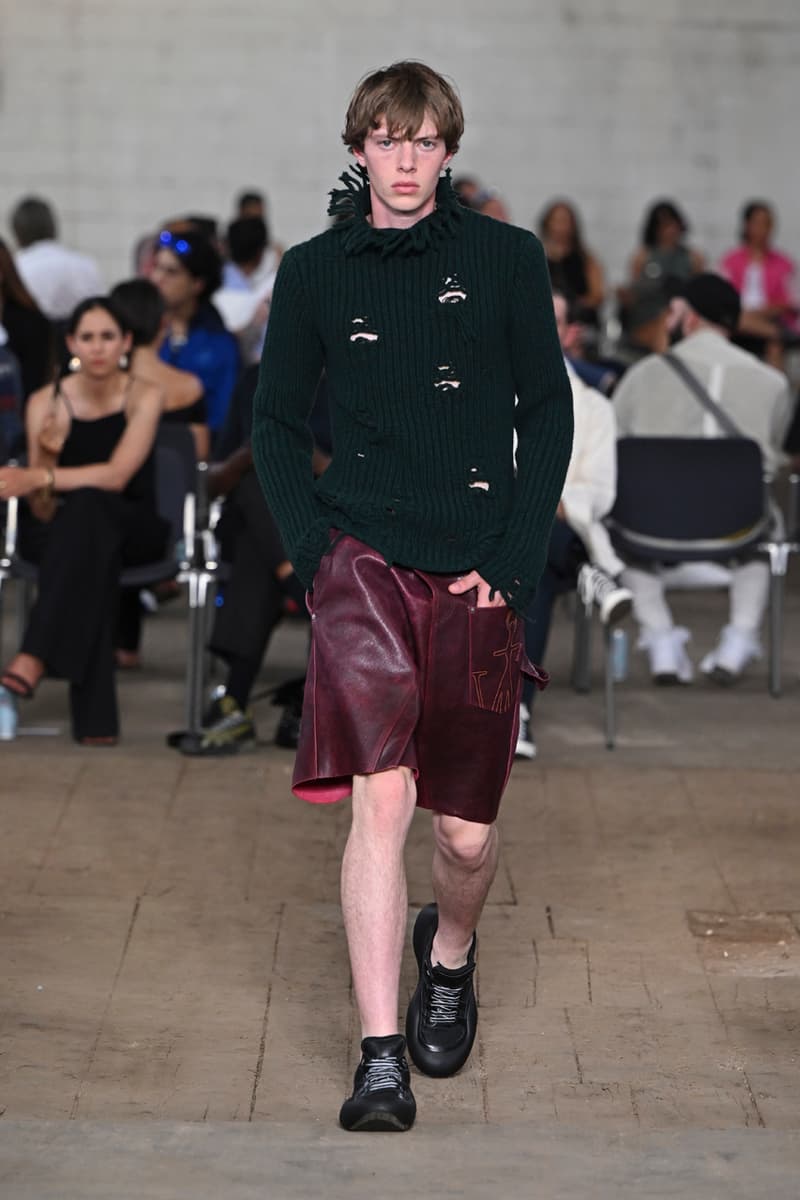 34 of 45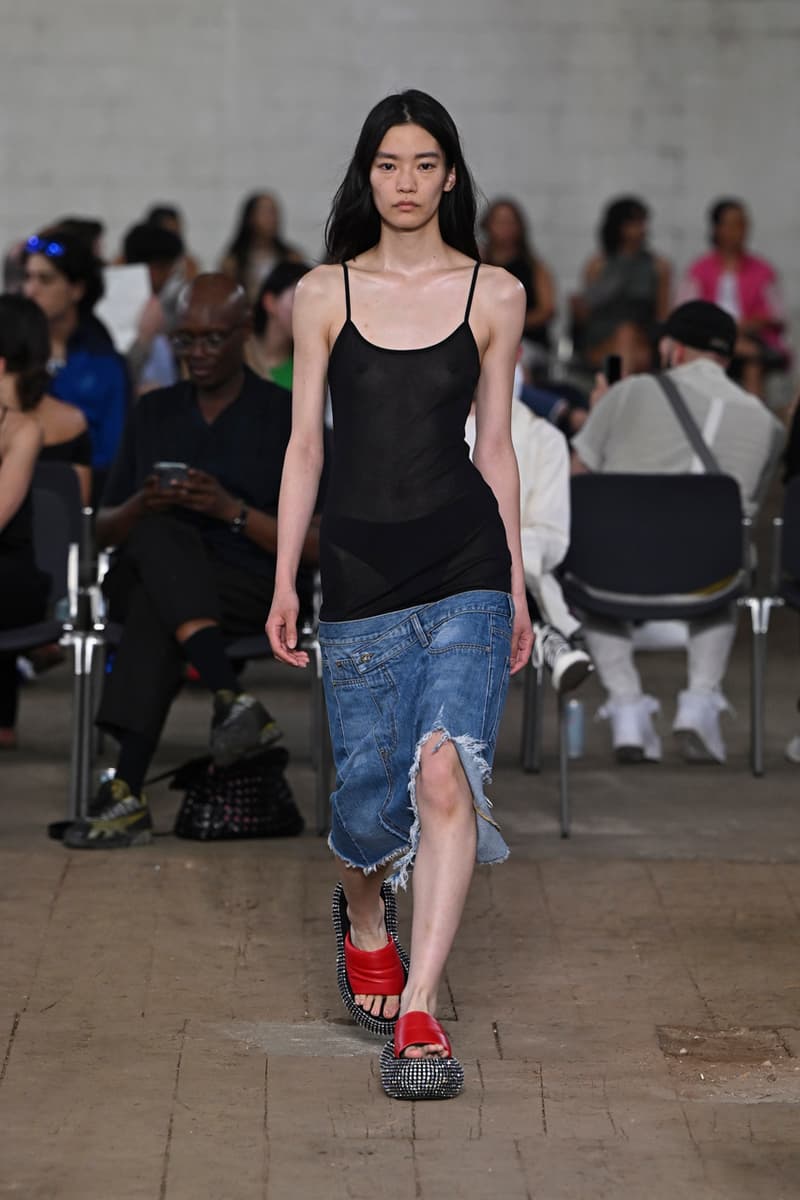 35 of 45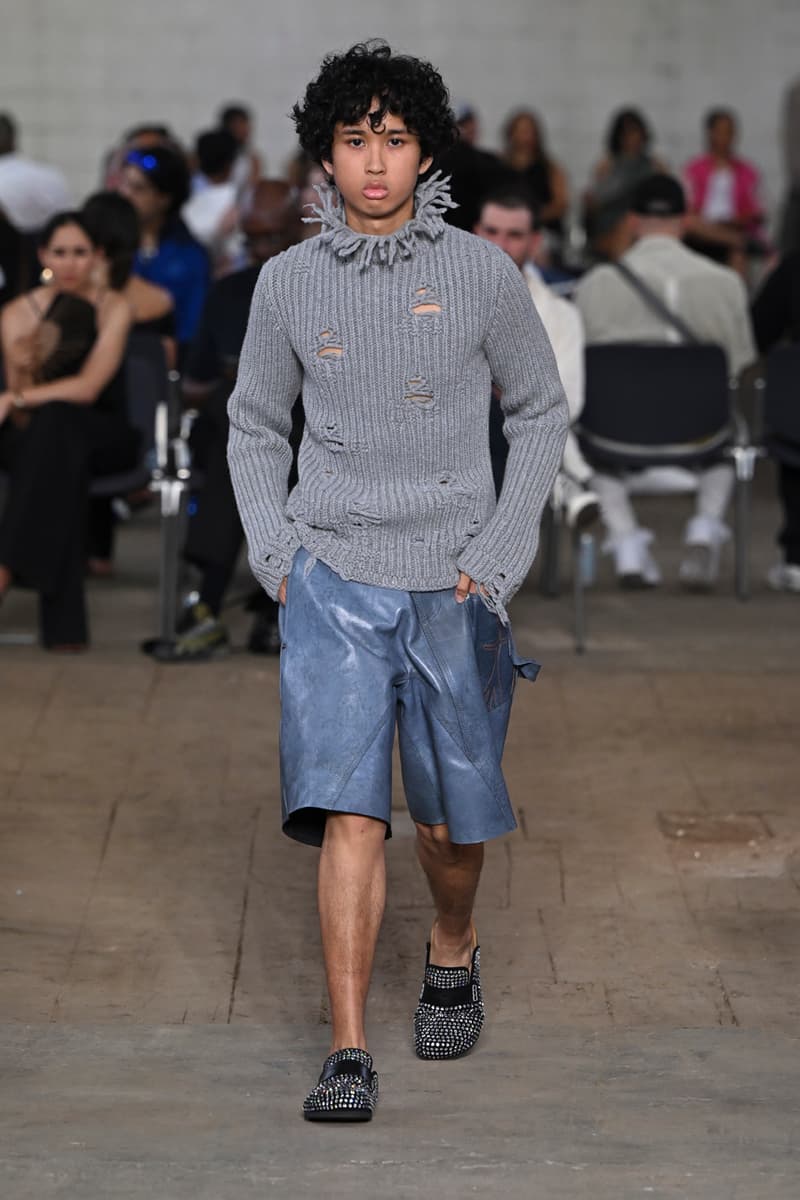 36 of 45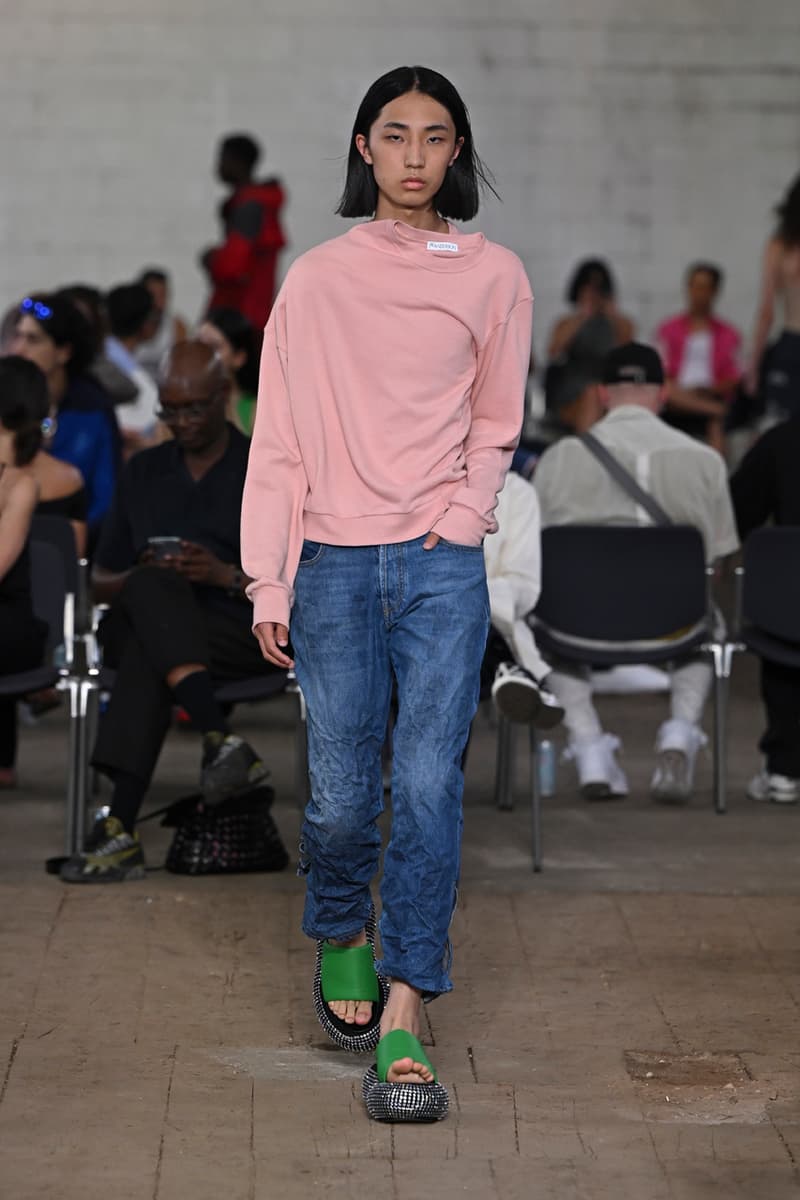 37 of 45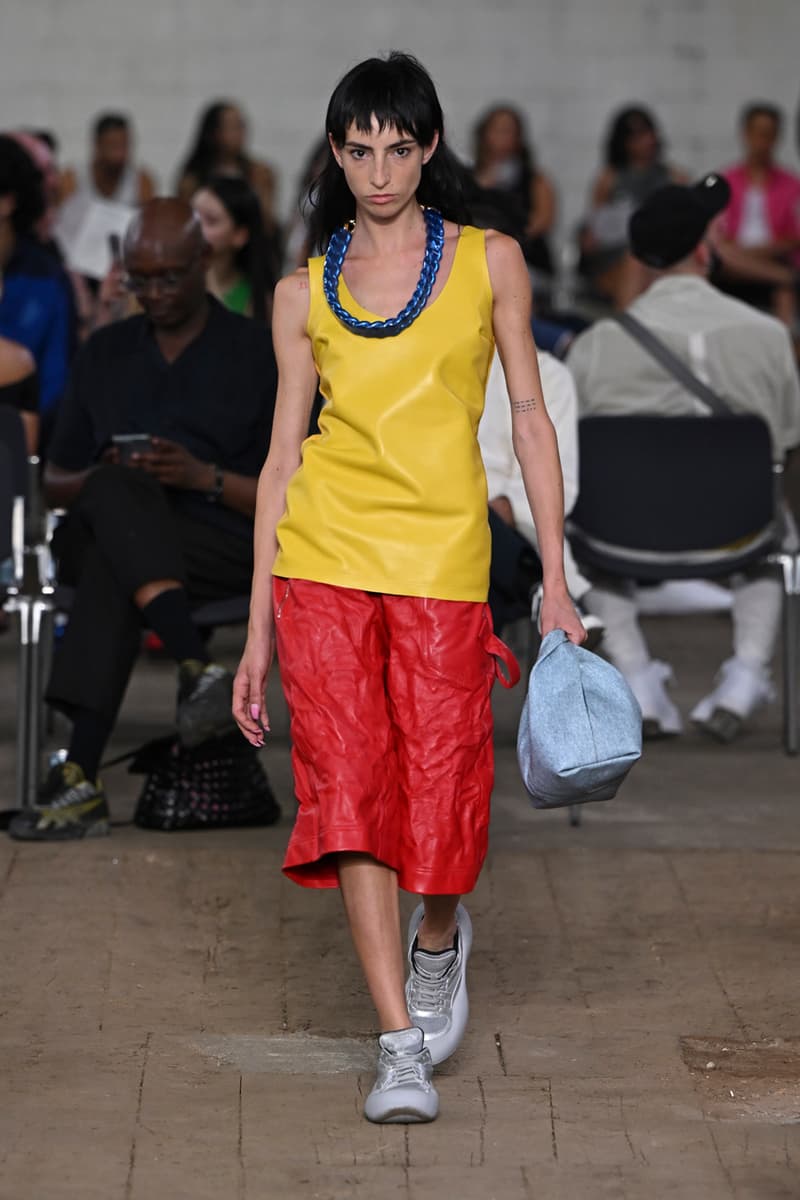 38 of 45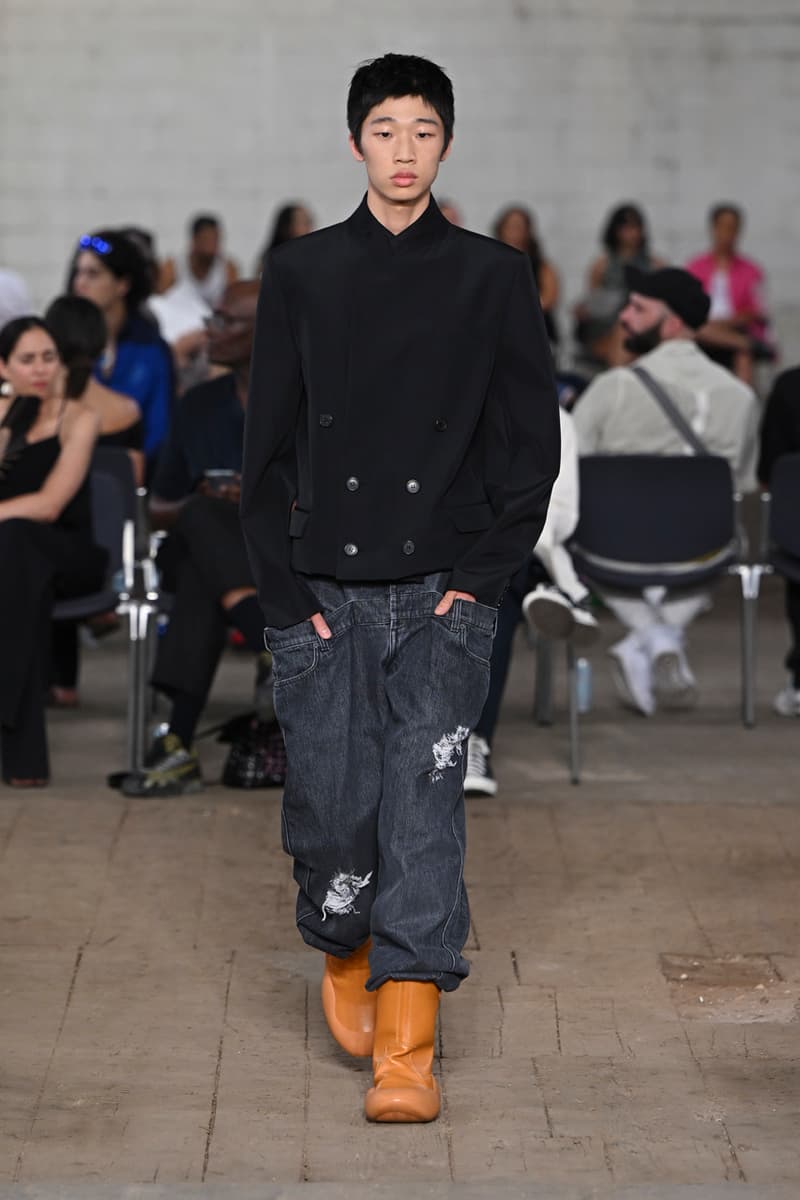 39 of 45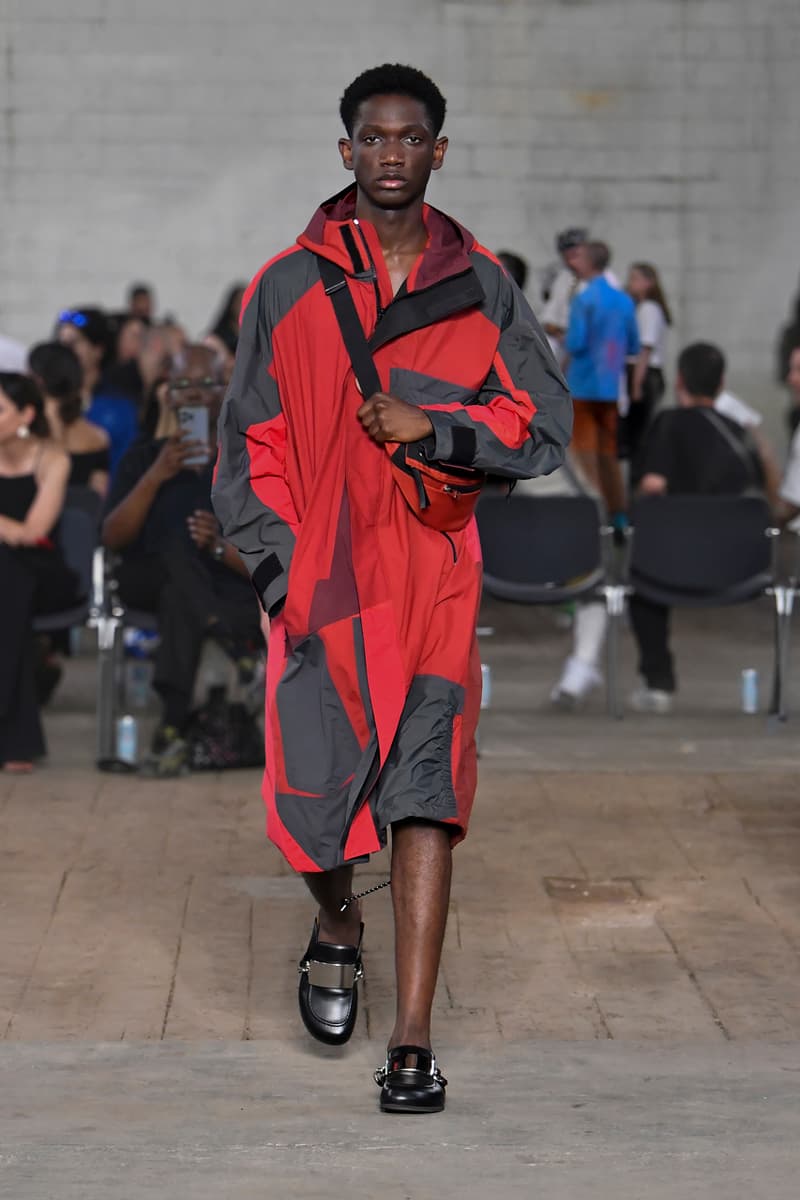 40 of 45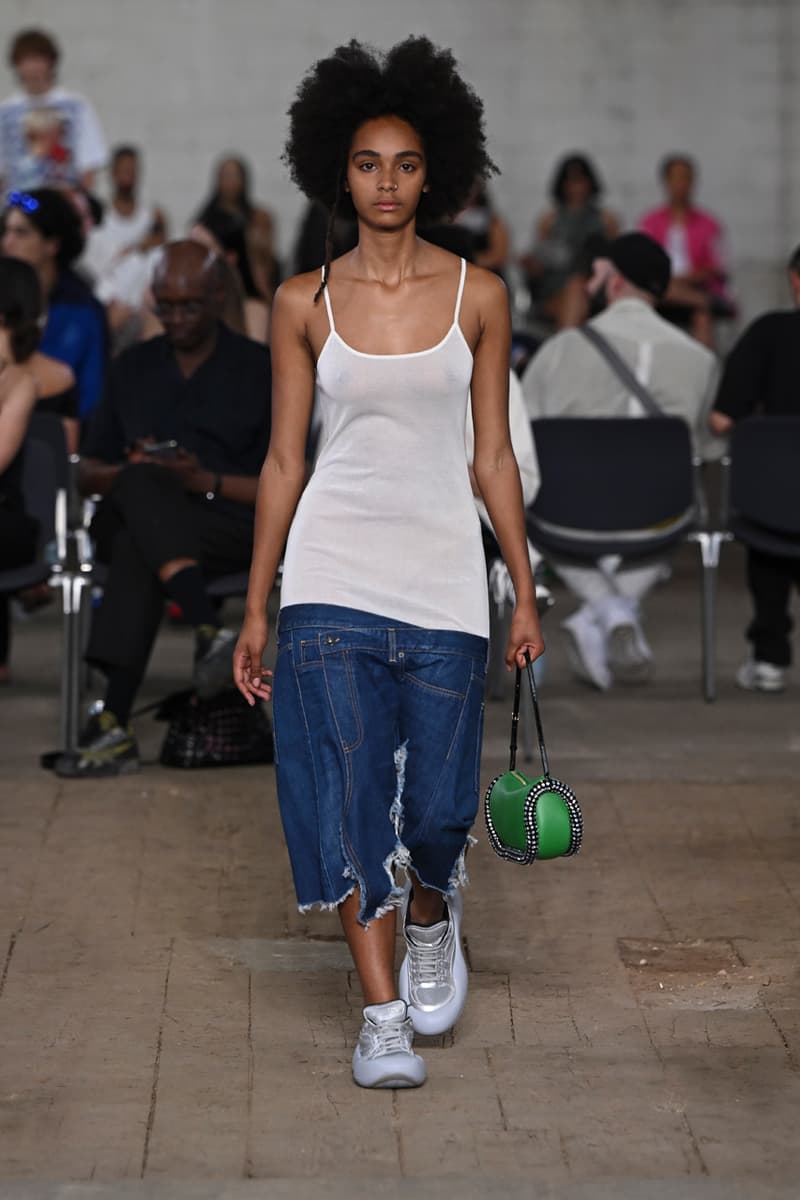 41 of 45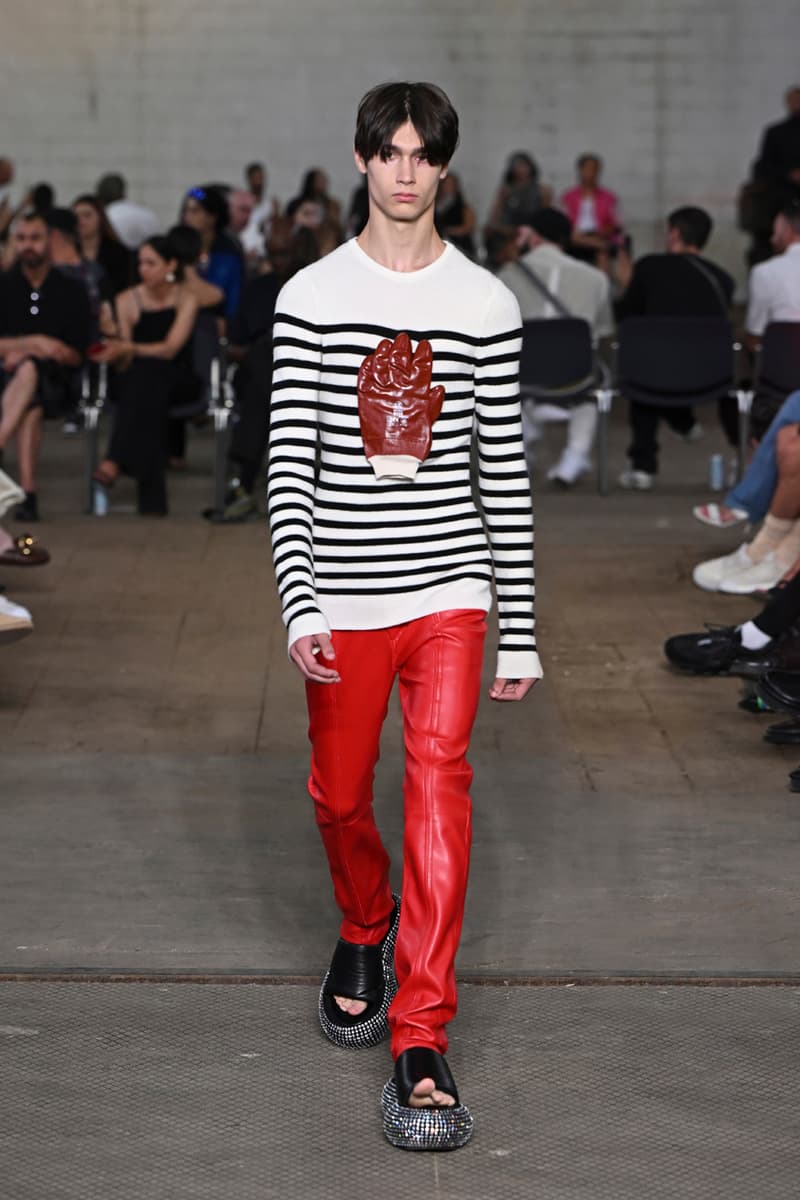 42 of 45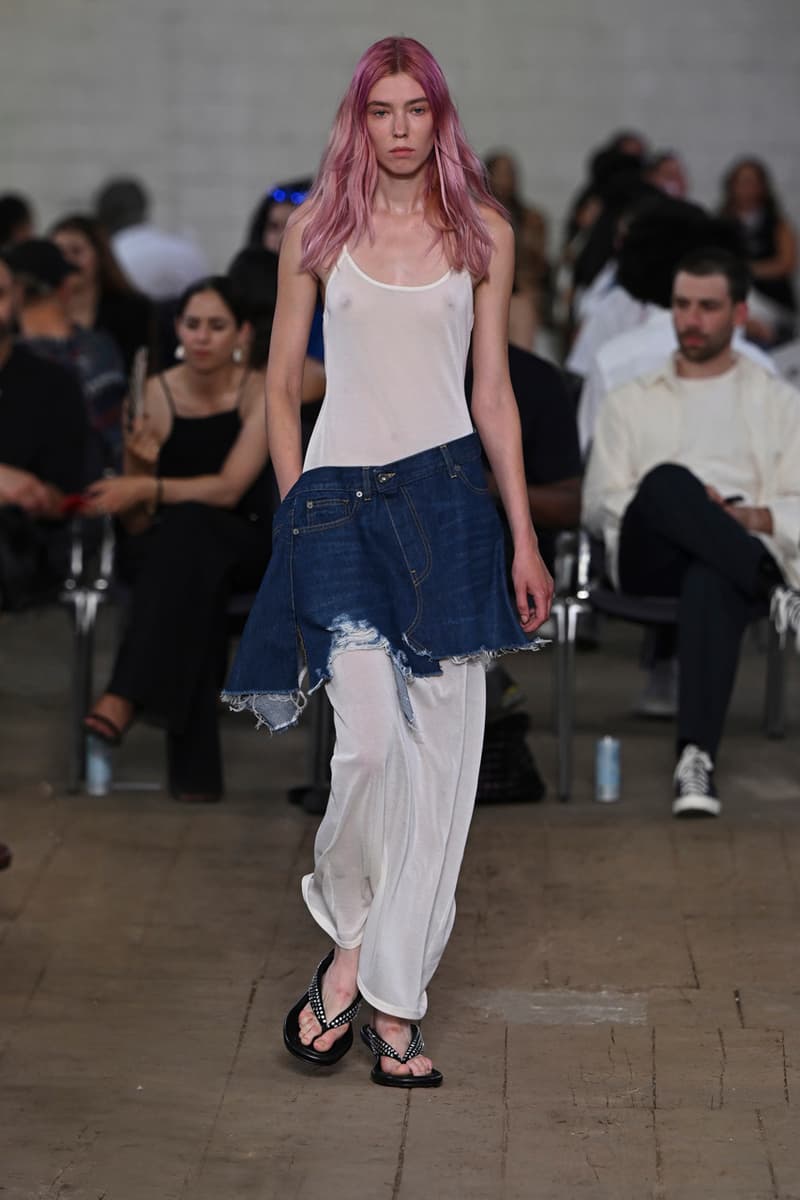 43 of 45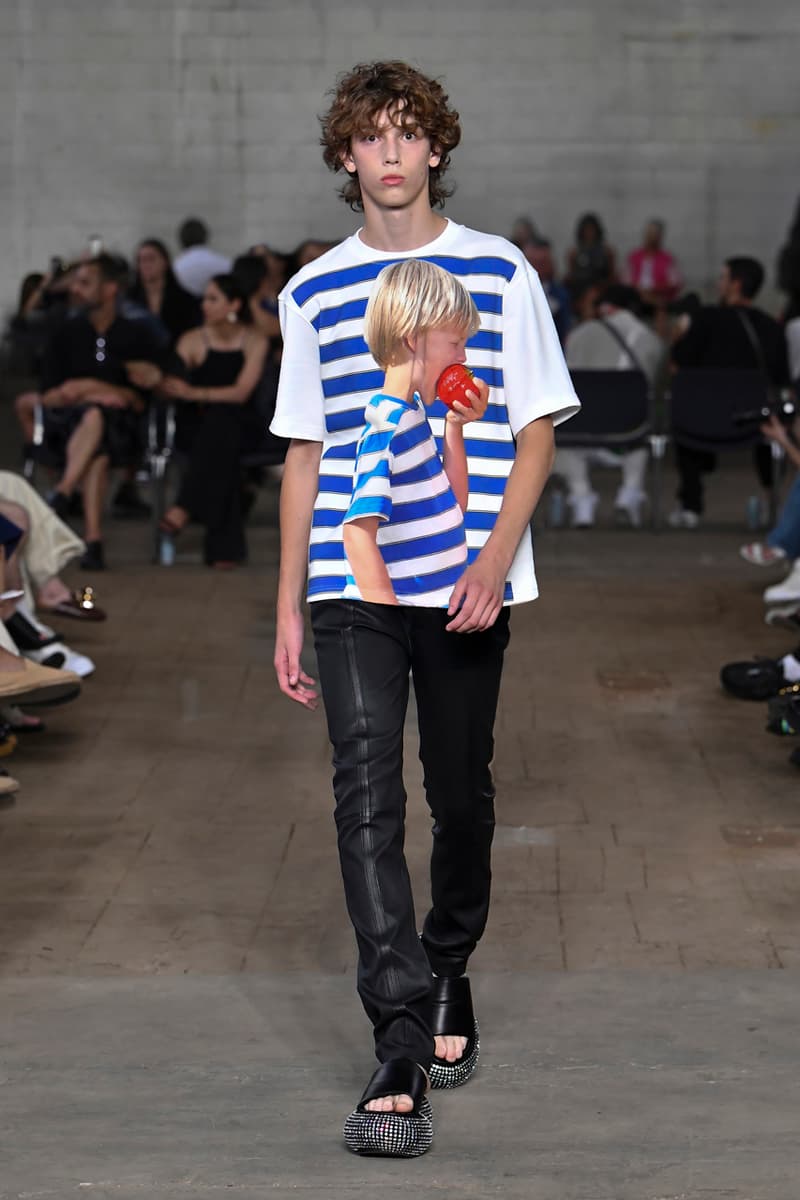 44 of 45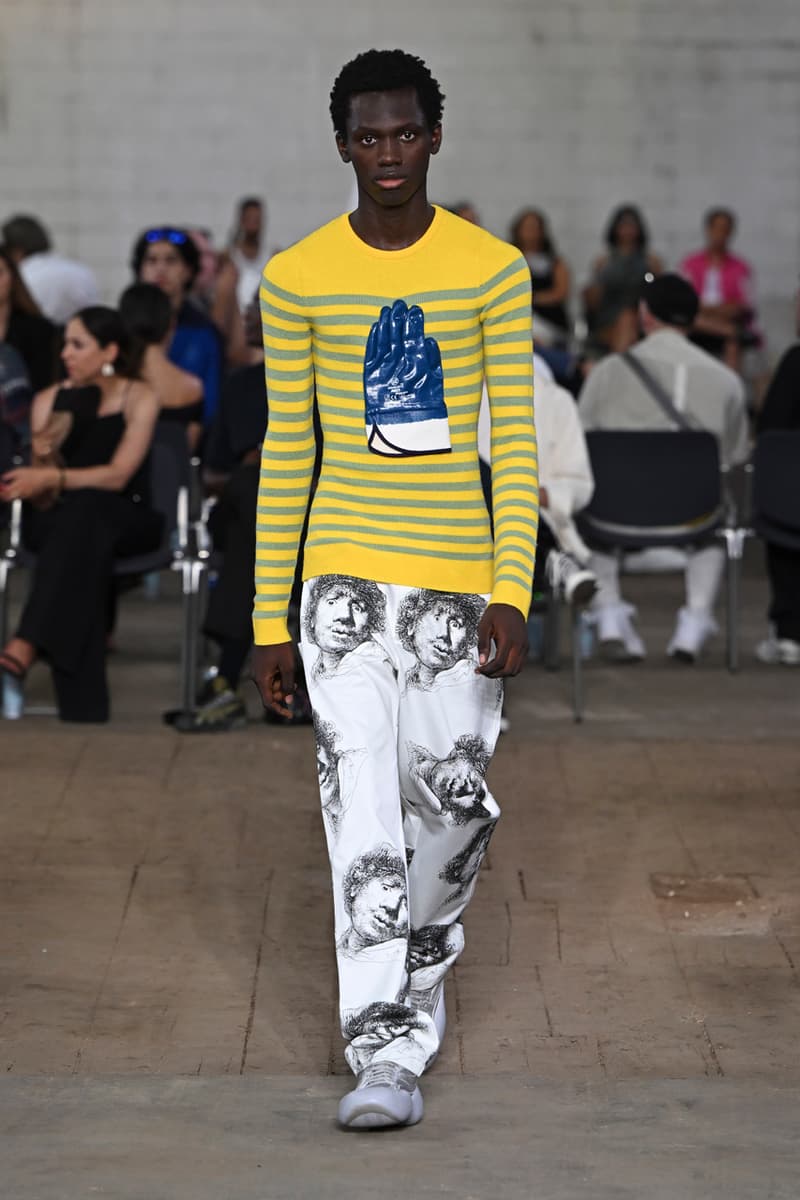 45 of 45
It's guaranteed that Jonathan Anderson will deliver a memorable show, but yesterday evening's JW Anderson Spring/Summer 2023 collection might have stolen the limelight at Milan Fashion Week. As crowds clambered into the warehouse space, fairy tale tunes filled the room that was soon to become Anderson's stage — a place to explore nostalgia, childhood, conceptual wearable objects, Rembrandt and more.
The collection was a commentary on what is wearable and what isn't, a clash that comes abruptly together for both progressive think-piece fashions and more conventional looks that are down to the wearer and viewer to decide how "fashion" it actually is.
Backstage, Anderson spoke to the international press to declare that "Fashion is a very modern device. But it is not a modern act," which encapsulates the designer's latest work. Per the press release, "[It's] a collection that asks to be looked at in perspective: from the peak of the selfie stick," and capturing this is Anderson's Rembrandt reference. Across trousers, knitwear and printed sneakers is the artist's 1630 work of art titled Self-portrait in a Cap, Wide-eyed and Open-mouthed, a self-portrait by all means but perhaps a 400-year-old selfie, too.
This tongue-in-cheek attitude continued with further clashes on the runway: a skateboard snapped in two crisscrosses through a gray mohair sweater, handlebars from a BMX act as a harness for striped long-sleeve T-shirts, and a selection of tees are fitted with metal can ring tops, crinkled and bent open like a looking glass into the wearer.
Anderson asks "What is subjective, and what is objective anyway?" To our delight, he replies, "Only the viewer can tell," which allows us to understand his SS23 clothes in the way we, the wearer, want to. For example, does a barcode peaking through distressed denim comment on the commercialism of fashion? Likewise, are we so accustomed to QR codes that one intarsia knitted on a sweater isn't provocative anymore?
This is the clash Anderson is exploring, as stock photos of a child eating an apple on a relatively plain top, the additional asymmetrical neck hole on a blush pink sweater, and industrial leather gloves stuck to or hanging from tops and sweaters show how generic clothing — and banal things — can become something more. In Anderson's own words, "Because of the clash, their objectivity becomes defiant and utterly subjective."
JW Anderson Spring/Summer 2023 saw the designer return to form at his own house. We're accustomed to his creativity at LOEWE, and his eponymous label has caught up once again. It was all rounded off with dazzling Bumper bags, a new line of activewear sneakers, oversized bejeweled slides, rubber boots, and a new selection of mules fitted with oversized clips.
Take a look at the JW Anderson SS23 collection in the gallery above, and find more Milan Fashion Week coverage on HYPEBEAST.
For more well-considered clothing, take a look at Raf Simons and Miuccia Prada's latest Prada collection.