Pusha T Talks Collaborating With JAY-Z and Pharrell on 'It's Almost Dry'
"We just got in there, [Pharrell] was cooking, just hammering away at the track."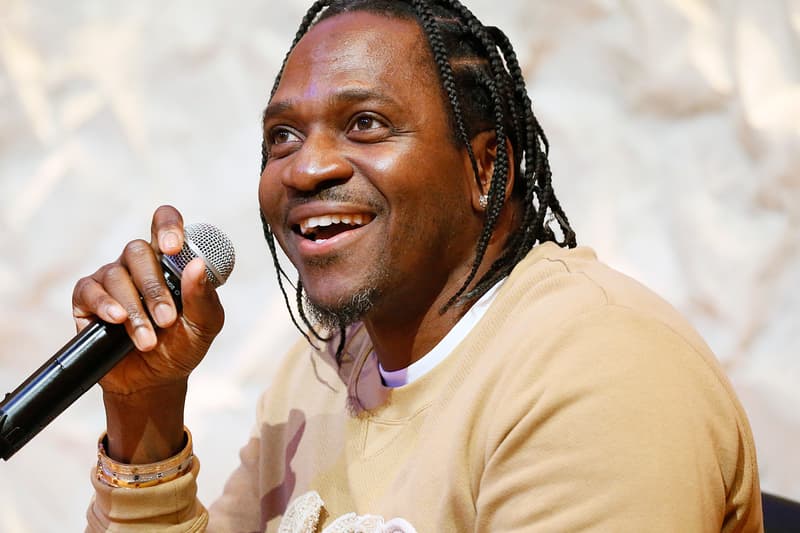 In a recent interview with Apple Music 1's Ebro Darden, Pusha T gave listeners a glimpse into the process of putting together his fourth studio album, It's Almost Dry. Released on April 22, the LP marked the rapper's first record in almost four years, following 2018's DAYTONA.
Speaking to Darden, Pusha T talked through different tracks on It's Almost Dry. When it came to his single with JAY-Z, "Neck and Wrist," the rapper revealed that he had already recorded the song solo before realizing it was missing something.
"I had the record, I did the record, and I was like, man, I needed this record to step up a level, you know what I'm saying?," he said. "Anybody else I could've done the record with, we could honestly say the same things. So that's why I sent it to [JAY-Z], because I felt like I can't say what you say. Like you can't."
"I knew it would give the record like a uptick," he added, noting that the two had previously worked together on the 2016 track "Drug Dealers Anonymous."
Pusha T went on to share his experience of working with Lil Uzi Vert, Don Toliver and Pharrell. The rapper attributed his collaboration with Pharrell to their similar work schedule, saying that they started the album "in one of those energetic moves."
"Me and Pharrell got this thing where we get up extremely early in the morning, and we talk near every morning, six o'clock, 6:30 or whatever," the rapper said. "So, I was down in Miami at the time, and we was like, okay, well look, since we here together, let's get up while we fresh."
"The same way we fresh talking on the phone, let's get up and hit the studio fresh," he continued. "We just got in there, he was cooking, just hammering away at the track."
Hear Pusha T's full interview with Ebro Darden on Apple Music 1 and stream It's Almost Dry everywhere.
In other music news, Lil Nas X, SZA and more will headline the 2022 Austin City Limits festival.