Harvey Nichols Amp Up Footwear Range with High Fashion Sneakers
Check out HYPEBEAST's new season edit here.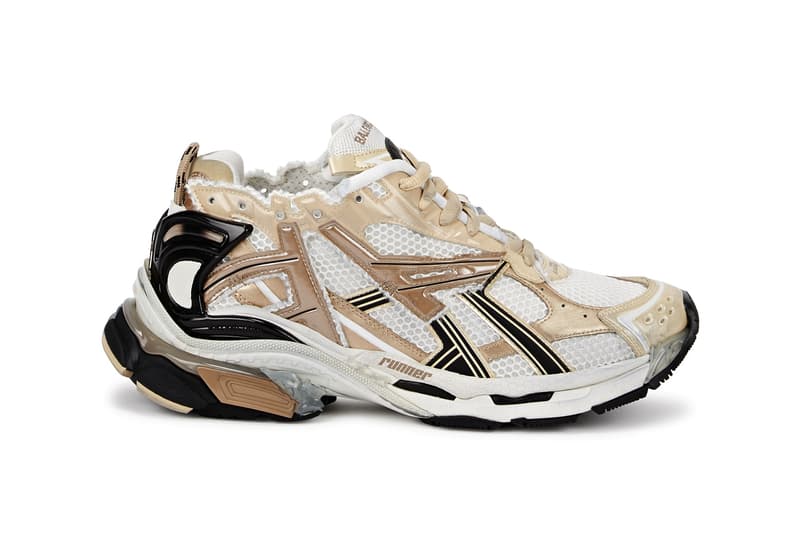 Following the announcement of its new Blue-chip NFT space, British department store Harvey Nichols continues to further its curation of fashion and lifestyle items with a new range of luxury sneakers.
From OFF-White's vulcanized kicks to Italian fashion house Valentino's take on versatile sports runners, discover HYPEBEAST's selection of high-fashion sneakers available at the Harvey Nichols stores and online.
Balenciaga Gold Runner
Hailed for its unusual sneaker silhouettes, Balenciaga's latest iteration of its runners are an extension of the brand's alternative approach to footwear design. The sports sneaker ties raw edges, distressed materials and a reconstructed oversized sole together for a worn-into aesthetic, while the new addition of gold panels brings a gaudy quality to the silhouette. $1,037 USD
OFF-White Vulcanized Suede Low
OFF-White's line of vulcanized sneakers have evolved with the brand since its early days. For its latest edition, the skate-inspired sneaker adopts a soft suede overlay and canvas panel with more subtle designer branding. It arrives in an easy-to-pair dark green hue and white striped sole – perfect for the summer months. $339 USD
entino-garavani-green-lace-panelled-sneakers%2Fp4264847%2F" store="Harvey Nichols" price="$792 USD"]
Valentino Garavani in Lace & Suede
The staple Valentino Garavani sneaker doesn't stray far from the house's sleek and sophisticated array of collections. The classic silhouette comes molded around a vintage runner shoe and in the newest iteration a thick sole is introduced for elevated comfort and height. Adding a layer of softness to the sporty sneaker, the house incorporates panels of delicate lace in an assortment of colorways. $792 USD
GALLERY DEPT. x Lanvin Curb Sneaker
In its ongoing partnership, Lanvin teams up with unisex clothing brand GALLERY DEPT. where the pair craft two, brand new colorways of the skate-adaptation Curb sneaker. Bringing GALLERY DEPT's playful customizing style to the mix, the sneaker's chunky silhouette is splattered with a rainbow palette of paints while its thick laces boldly contrast the sneaker's vibrancy in black and white chevrons. $1,219 USD
Collegium Pillar Destroyer
Newcomer Collegium has brought its own identity to the sneaker scene with its array of retro-look basketball sneakers. The latest drop at Harvey Nichols sees the brand refine its Pillar Destroyer model by stripping back to two-toned colorways while keeping its signature aged aesthetic. $239 USD
Shop the latest sneaker styles via the galleries above, for more information head to Harvey Nichols website.