This 1939 'Detective Comics' Issue #27 Has Already Received a $900,000 USD Bid
The introduction of 'The Batman.'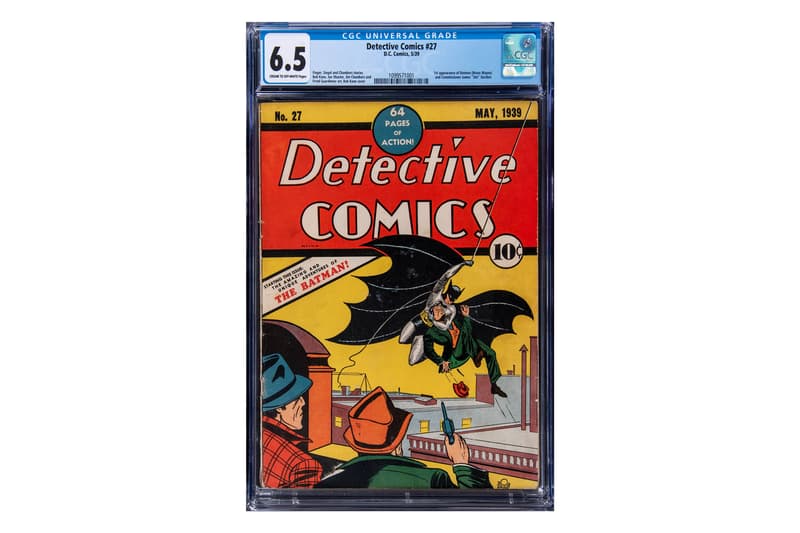 1 of 2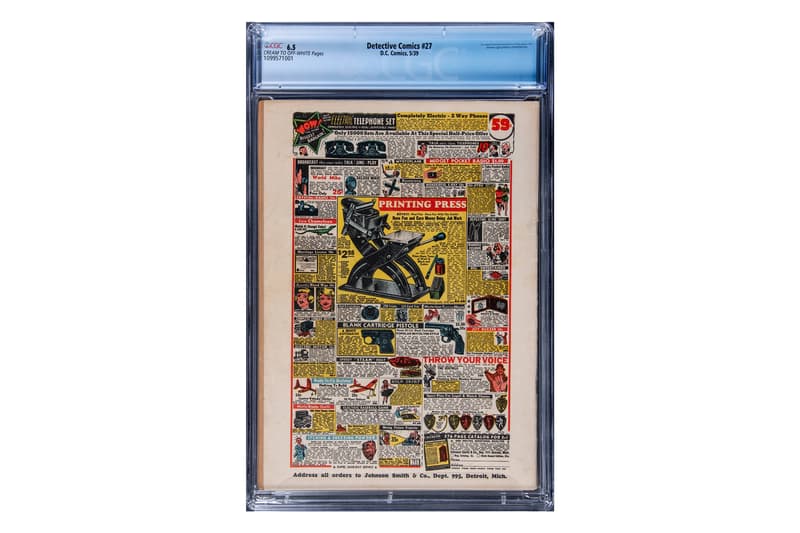 2 of 2
Goldin's listed 1939 DC Detective Comics Issue #27 has just received a bid of $900,000 USD. This CGC 6.5 with "Cream to Off-White Pages" is just one of 36 examples of this Golden Age comic book where Batman was first introduced — six other copies share the same grading while eight are graded higher.
Released two years after the first Detective Comics (DC) volume was introduced, this issue was published where the "Bat-Man" made his debut, and fans were given a taste of Gotham City along with the big reveal that Bruce Wayne was in fact the Caped Crusader. Sitting up there with the likes of Action Comics #1, Detective Comics #27 also contains Speed Saunders: Killers of Kurdistan, Buck Marshall: Bullet Bluff and Bart Regan, Spy: The Mysterious Murders, although they are overshadowed by Bill Finger and Bob Kane's six pages of Bat-Man: The Case of the Chemical Syndicate.
With 15 days left on the auction, fans can follow the bids over at Goldin.
In other entertainment news, DC Comics has reportedly canceled Wonder Twins film.