You Can Now Bid on a Gold-Plated Wii That Was Originally Created for Queen Elizabeth II
The auction runs until May 21.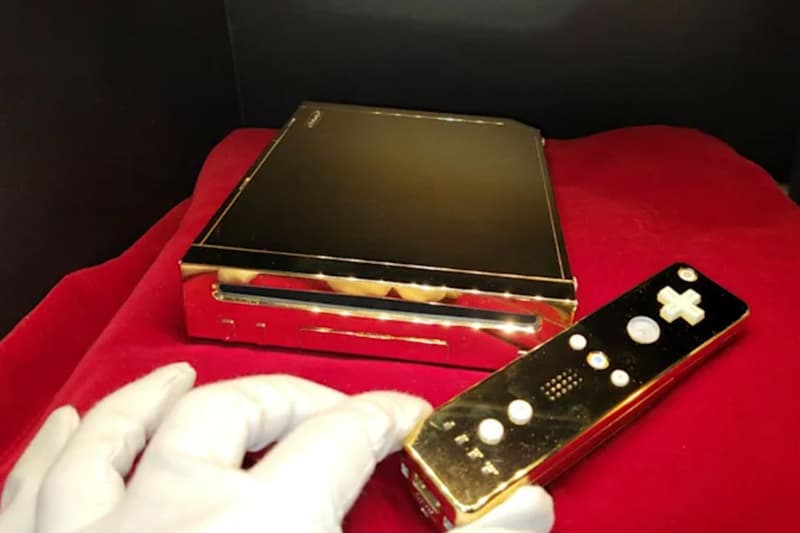 A 24-carat gold-plated Nintendo Wii that was originally made for Queen Elizabeth II in 2009 is now up for auction, according to Kotaku.
Dutch collector and Consolevariations owner Donny Fillerup is auctioning the famous device, which now-bankrupt developer THQ had intended to deliver to the Queen. However, the device never actually made it inside Buckingham Palace due to an "understandably strict" royal gifting policy, according to the listing.
The studio held onto the golden Wii, which was created as a promotional component for the mini-game series Big Family Games, until its bankruptcy filing in 2013, when it was purchased by a private buyer. In 2017, Fillerup then purchased the device from the unnamed owner.
Fillerup attempted to sell the 24-carat gaming system on eBay in October of last year, but the site shut down his post due to a policy change that deemed the item's price too far outside its normal range. The auction is now hosted by Goldin.
"Presented here is the ultimate Wii collectible, commissioned especially for Her Majesty the Queen herself for a (somewhat goofy, and ultimately unsuccessful) marketing ploy, 'The Golden Wii,'" the listing reads. The bundle includes the console, one controller, a copy of Big Family Games, a sensor bar and all necessary cables. Notably, the device has signs of "scattered" gold chipping.
At the time of writing, bidding has reached $2,200 USD, though it is expected to climb much higher before the auction closes on May 21. Place a bid on Goldin's website.
Elsewhere in gaming, Nintendo Switch Sports has officially launched as a Wii Sports sequel.