The Boston Celtics Have Dethroned the Milwaukee Bucks
Just like that, there will be a new NBA champion this season.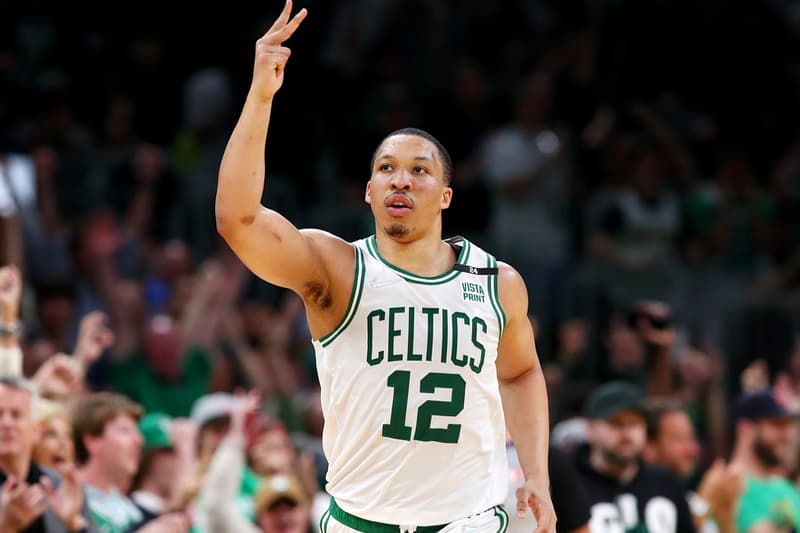 It may have been relatively sunny in the Boston area today, but it was raining three's inside the TD Garden. Having gone into the second half down by five, the Boston Celtics stormed into the remainder of the game to blow out the Milwaukee Bucks by nearly 30 points. And just like that, there will be a new NBA champion this season.
No matter who was shooting — Jayson Tatum, Marcus Smart, or the unlikeliest of heroes, Grant Williams — the C's were making this more of a party than a heated game seven. Although Giannis Antetokounmpo was making his mark early on through 25 points, 20 rebounds and nine assists, the star forward seemed to have disappeared in the second half — thanks to Williams, who provided stiff defense on Giannis and scoring a career-high 27 points himself.
Welcome to the Grant Williams Show ☘️

He's up to 25 points and 7 3PM for the @celtics.

WIN or GO HOME Game 7 on ABC pic.twitter.com/QnS2GlQ3YR

— NBA (@NBA) May 15, 2022
Brook Lopez anytime they kicked it to Grant in the corner. pic.twitter.com/e12fqZv4rK

— Stevie Yonder (@Noya_OG) May 15, 2022
The Celtics will now travel to Miami where they will play the Heat in the Eastern Conference Finals. But before we can get to that, the Dallas Mavericks travel to Phoenix to take on the Suns in another exciting game seven.
In related news, Victor Solomon and the NBA unveil the new-look Larry O'Brien trophy.