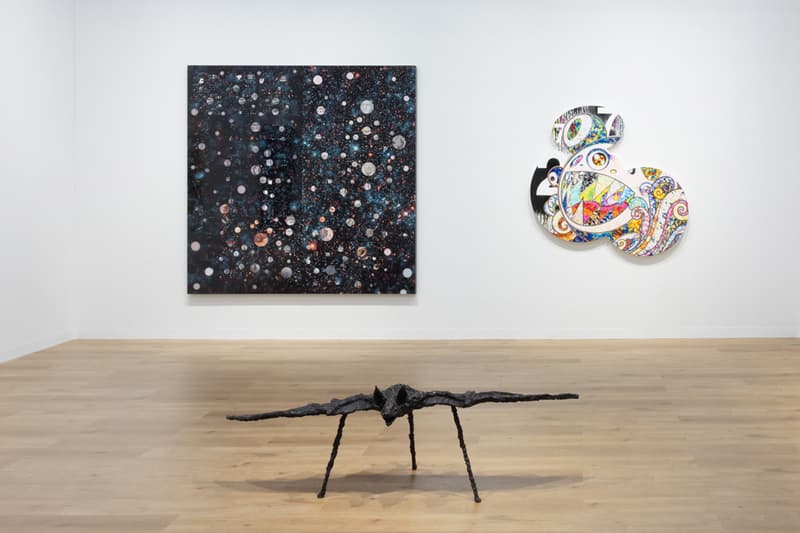 1 of 5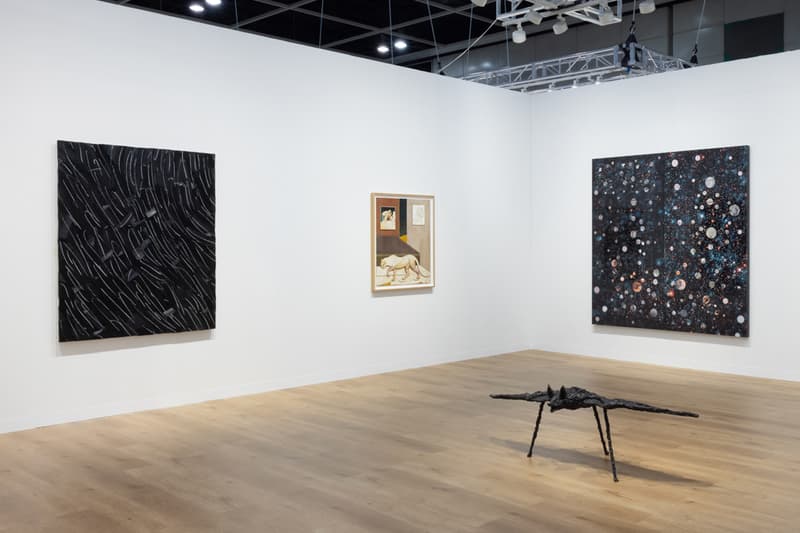 2 of 5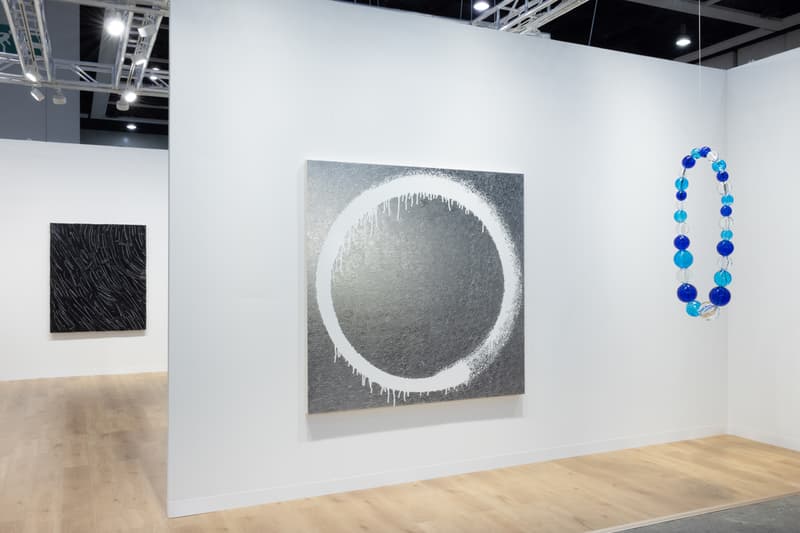 3 of 5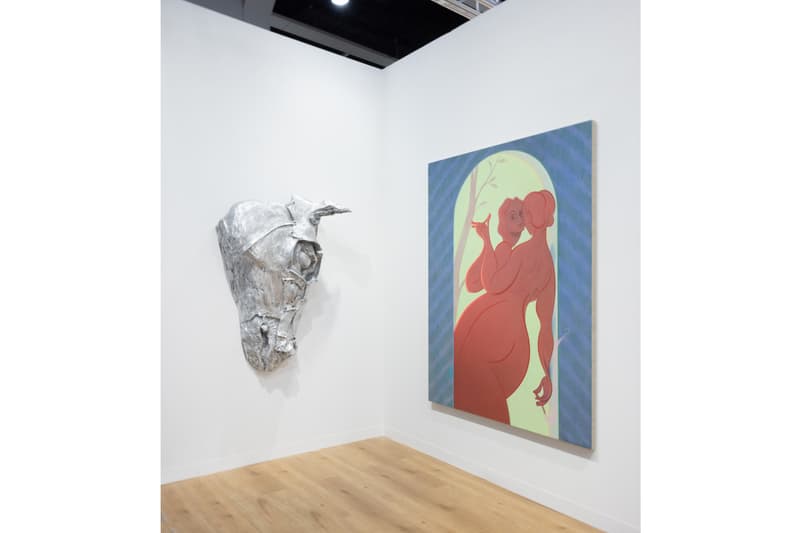 4 of 5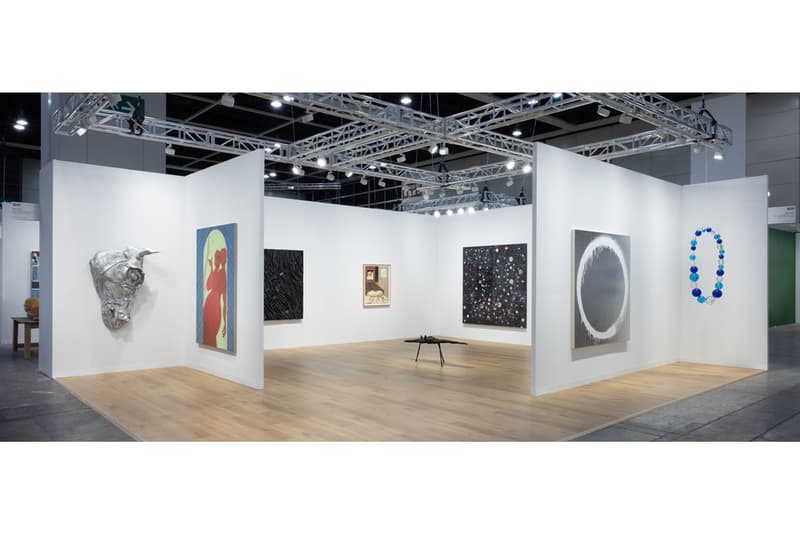 5 of 5
First Look at Perrotin's Booth at Art Basel Hong Kong
The gallery will present new work by Takashi Murakami, Lee Bae and more.
---
Perrotin has shared a preview of its booth at the upcoming Art Basel Hong Kong. In addition to its current lineup of artists, the gallery has worked with a number of artist estates to showcase a star-studded event.
Amongst the work on view, Jean-Marie Appriou looks to enchant audiences through new aluminum and bronze equine and chiropteran sculptures; Tavares Strachan will unveil his Galaxy series for the first time in Asia; Lee Bae, whom the gallery just released a new monograph on, will debut the latest iteration of his Issu du feu (White lines) series and Takashi Murakami will present his new shaped canvas work, alongside a painting from his Ensō series, which represents an epiphany for the artist and pays homage to the tradition of
Japanese Zen Buddhism.
After a number of COVID-related delays, Art Basel Hong Kong will return next week from May 27-29. See the full list of Perrotin's exhibiting artists below.
In related news, Mexican artist Cisco Jiménez will be spotlighted at Art Basel Hong Kong.
Art Basel Hong Kong
Hong Kong Convention and Exhibition Center
1 Expo Dr, Wan Chai, Hong Kong
Perrotin (Booth 1D21):
Jason Boyd Kinsella
Koak
Tavares Strachan
Lee Bae
Takashi Murakami
Jens Fänge
Bernard Frize
Hans Hartung
Gregor Hildebrandt
Park Seo-Bo
Georges Mathieu
Jean-Michel Othoniel