Two 'Sherlock Holmes' Series Reportedly in Early Development at HBO Max
Robert Downey Jr. will executive produce both shows.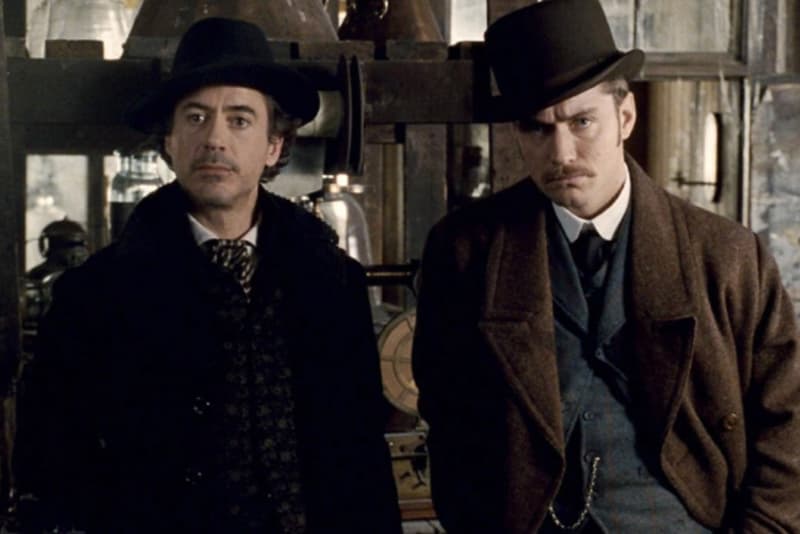 The Sherlock Holmes franchise is reportedly expanding with two series that are currently in early development at HBO Max, according to Variety.
Robert Downey Jr., who previously played the renowned detective in Guy Ritchie's 2009 film and the 2011 sequel, will executive produce both series under his Team Downey production imprint. Susan Downey and Amanda Burrell will also executive produce under Team Downey alongside Lionel Wigram of Wigram Productions, while Warner Bros. Television will produce.
It is currently unknown whether Downey Jr. will reprise his role as Holmes in either project, as both are currently in early developmental stages. Plot details are being kept under wraps, and representatives from HBO Max and Warner Bros. have declined to comment at this time.
The original Sherlock Holmes, which also starred Jude Law, Rachel McAdams and Jared Harris, was directed by Ritchie from a script written by Michael Robert Johnson, Anthony Peckham and Simon Kinberg. The 2011 sequel, Sherlock Holmes: A Game of Shadows, was also helmed by Ritchie and saw the return of Law, Harris and several others.
With its forthcoming Sherlock Holmes series, Team Downey is expanding its list of television projects, which currently include executive production on HBO's Perry Mason, Netflix's Sweet Tooth, HBO Max's For Your Own Good, an untitled Apple drama and several other titles.
Stay tuned for more information on the development of HBO Max's Sherlock Holmes series.
In more entertainment news, the upcoming Batman Unburied Spotify podcast will officially premiere next month.