Playback: Unpacking the Bounds of Future Exploration with The North Face for HYPETALKS
Nina Williams co-hosts and is joined by panelists Faith Briggs and more.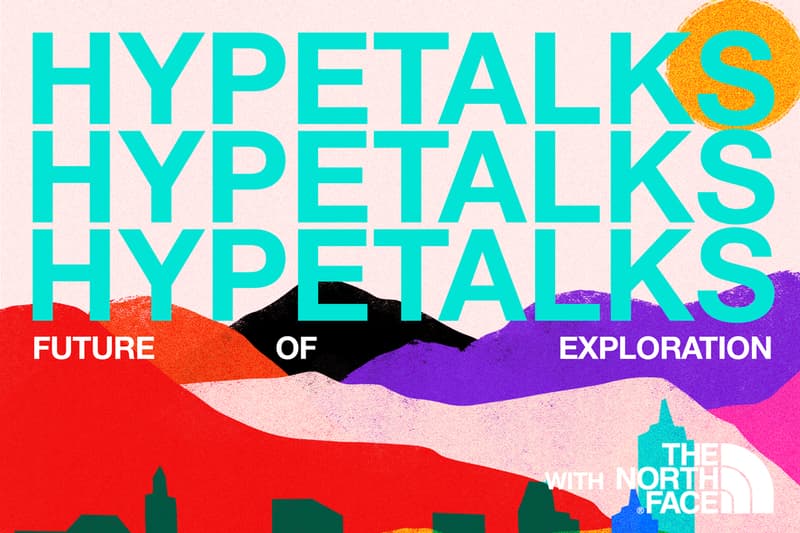 HYPEBEAST returned with another installment of its HYPETALKS panel series titled "The Future of Exploration" on April 26. The episode included The North Face Explore Fund Council members Hakim Tafari, Chris Dean and Zeena Koda, The North Face's Head of Brand Digital and co-founder of Asian American Collective.
Moderated by HYPEBEAST's Associate Creative Director Courtney Kenefick and co-hosted by The North Face team athlete Nina Williams, panelists shared their perspectives on the future bounds of exploration.
Missed our latest HYPETALKS with @thenorthface? Catch the recording here: https://t.co/iHg9PWv3GY

— HYPEBEAST (@HYPEBEAST) April 27, 2022
Faith Briggs from Brown Folks Fishing kicked off the conversation with a powerful observation of what it looks and feels like to claim space as an explorer. "Freedom of movement has long been constrained for people of color in this country, so I think a lot of people who are trying to create space have to get really honest about what they're up against." Continuing to unpack the ripple effects of segregation in the outdoors, Briggs noted the importance of facing history through a lens of truth and transparency as an opportunity for healing and rejuvenation. 
Chris Dean, member of Memphis Rox Climbing, approached the tender subject of historical trauma, offering impassioned examinations of how memories of the past reverberate in natural environments. Hakim Tafari noted the need to dismantle stereotypes "about what Black and brown and Indigenous folk [can] do," including the opportunities available to marginalized communities in the outdoors. Deconstructing the notion that minorities are inherently opposed to exploration, Tafari used a poignant analogy of a fish in a lake as representative of systemic boundaries and argued how these obstacles are tackled head-on by leveraging the power of community. 
"You need to spend some time with the community and [ask] them if the solution that you've come up with is actually the solution that's gonna be the most helpful to the community," added Briggs. Illuminating some of the responsibilities of stewardship and non-extractive allyship in the outdoors, Briggs noted that advocacy is the ability to listen and emphasized that genuine agents of change honor the needs and values intrinsic to individual communities.
"I first experienced being in the outside space in its fullest totality when I was in Mexico, and I remember that feeling," said Tafari. As the panel readied for Q&As, Tafari spoke on what the future of exploration really means for younger generations. "I want for all Black and brown children who have never had that feeling before to [do so] because they're going to grow up with such an expansion…And once you taste that freedom, it's life-changing." 
Through outreach and education, The North Face Explore Fund is leading a new era of emerging communities and non-profit organizations to redefine exploration. The North Face celebrates the joy found in outdoor experiences and welcomes a new generation of adventurers to the fore through avenues of access and advocacy.
Listen to the full HYPETALKS: The Future of Exploration above. Visit The North Face Explore Fund here to learn more about advocacy and outreach for exploration opportunities.