Cardi B Leaves Social Media After GRAMMY Absence
"[C]learly I'm in my house and I'm in NY," she replied to a fan.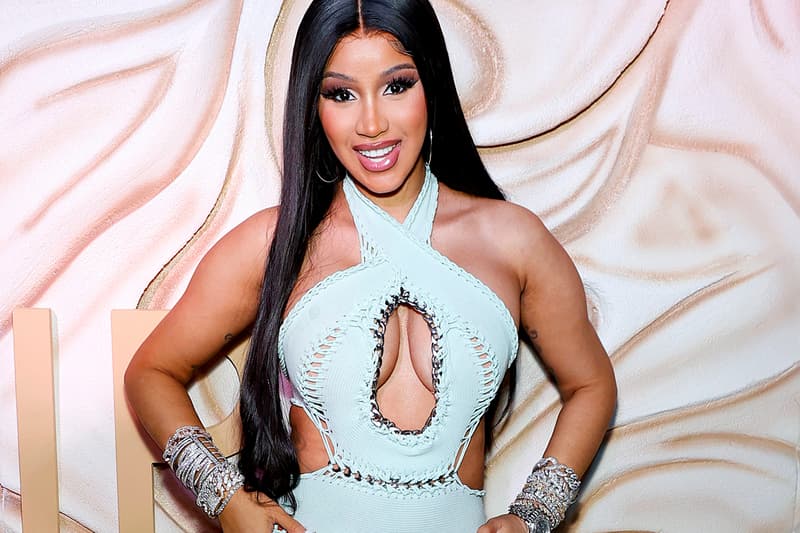 Cardi B has deactivated her social media after fans accused her of hinting that she would be present at the 2022 GRAMMY Awards, where her track "Up" was nominated for Best Rap Performance.
The "WAP" artist got in a back-and-forth with several fans on Twitter, many of whom claimed that she "hyped" them up for the annual ceremony and labelled her "lazy" for having an album in the works for several years. "When did I hype y'all up? Where and when did I ever gave hints? Like are you ok? I'm not going to a award if I don't got a new song to perform Or my album ain't out …Next year," she replied to one fan, and stated in a separate tweet, "I been posting on my IG stories where I been at … like clearly I'm in my house and I'm in NY the f*ck."
Her and Offset's six-month-old son was also dragged into the conversation, and Cardi decided to leave the platform. "I'm deleting my twitter but On God I hate this f*ckin dumbass fan base," she wrote. "You got the slow dumbasses dragging my kids all cause y'all though I was going to the Grammys and I didn't the f*ck? When the f*ck I hinted I was going?just f*ckin stupid I can't I needs to protect myself."
Elsewhere in music, Jack Harlow's upcoming single "First Class" has a release date.