Gucci's New Women's Day Capsule Collection Has Launched
In support of the brand's "Chime for Change" initiative.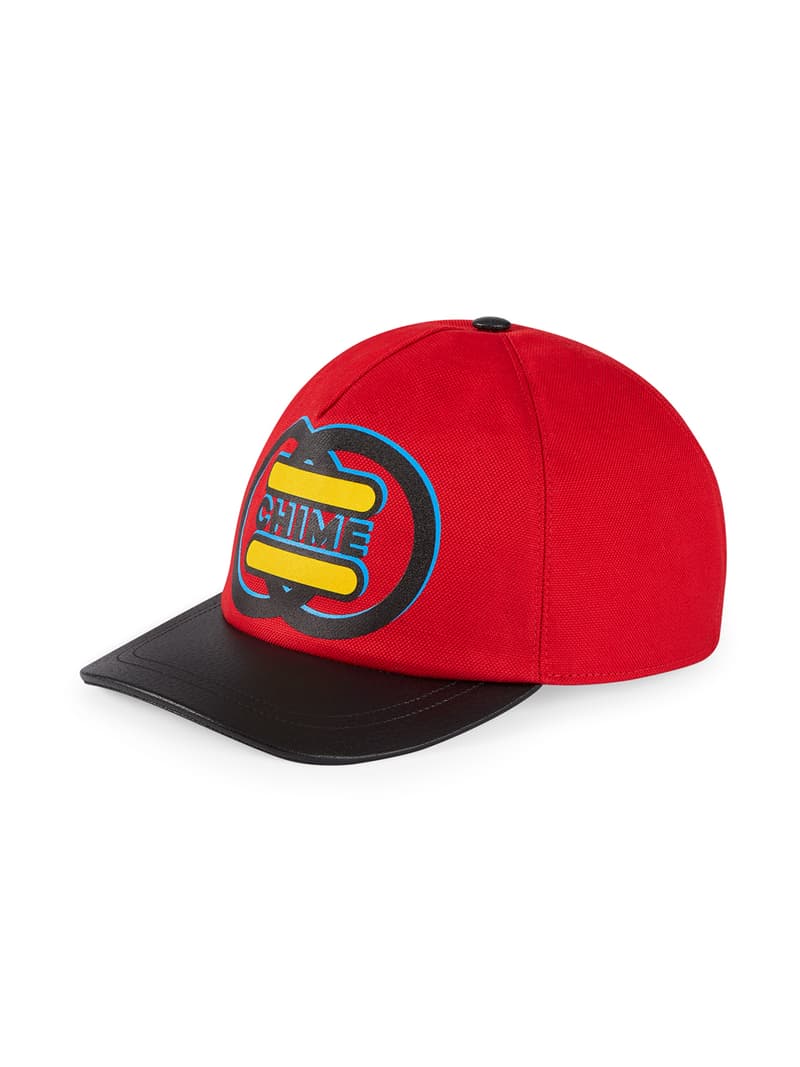 1 of 7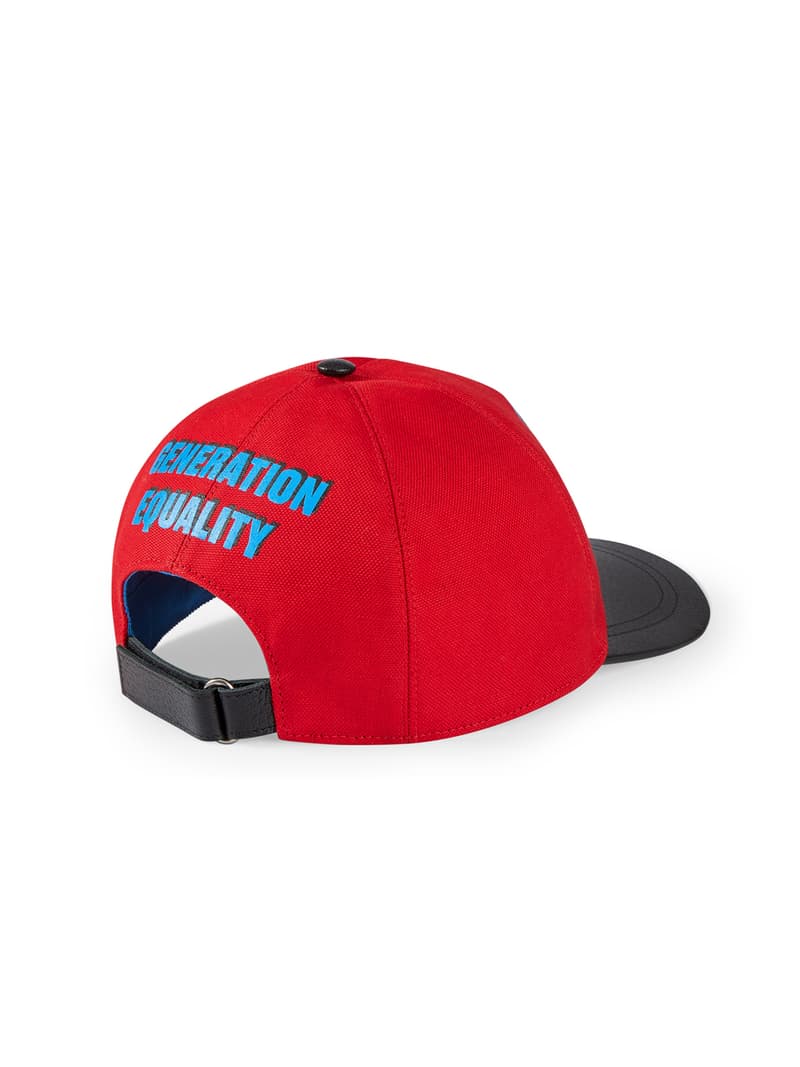 2 of 7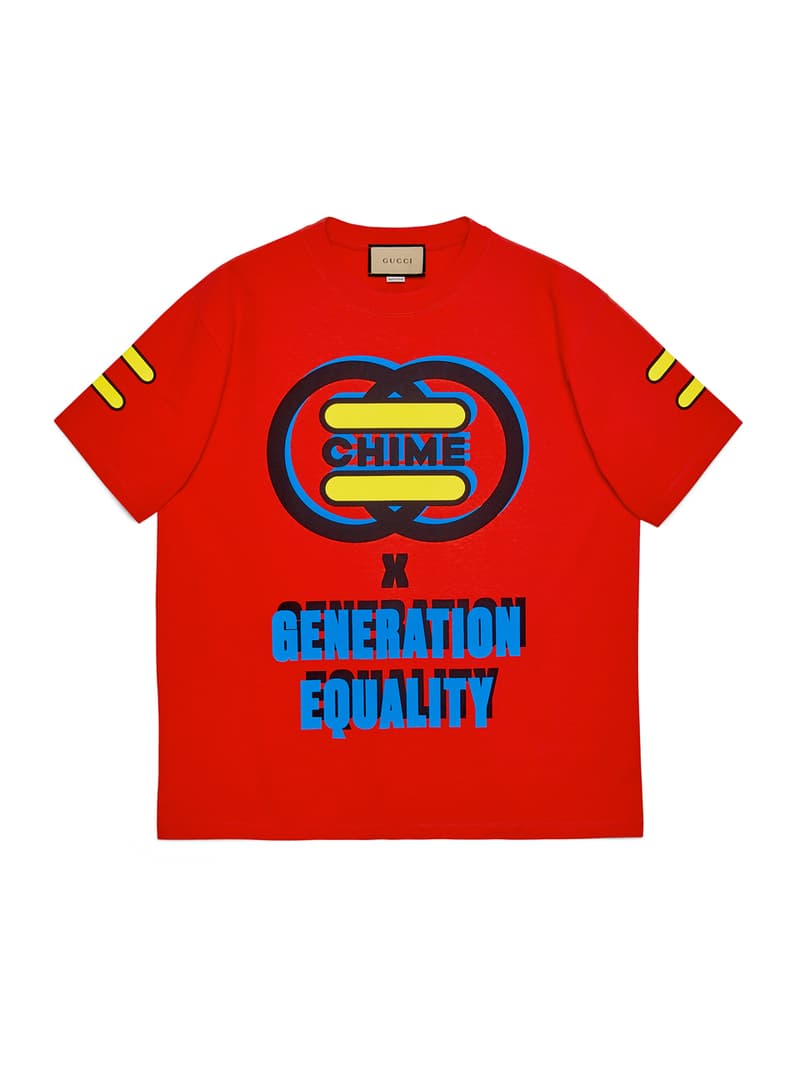 3 of 7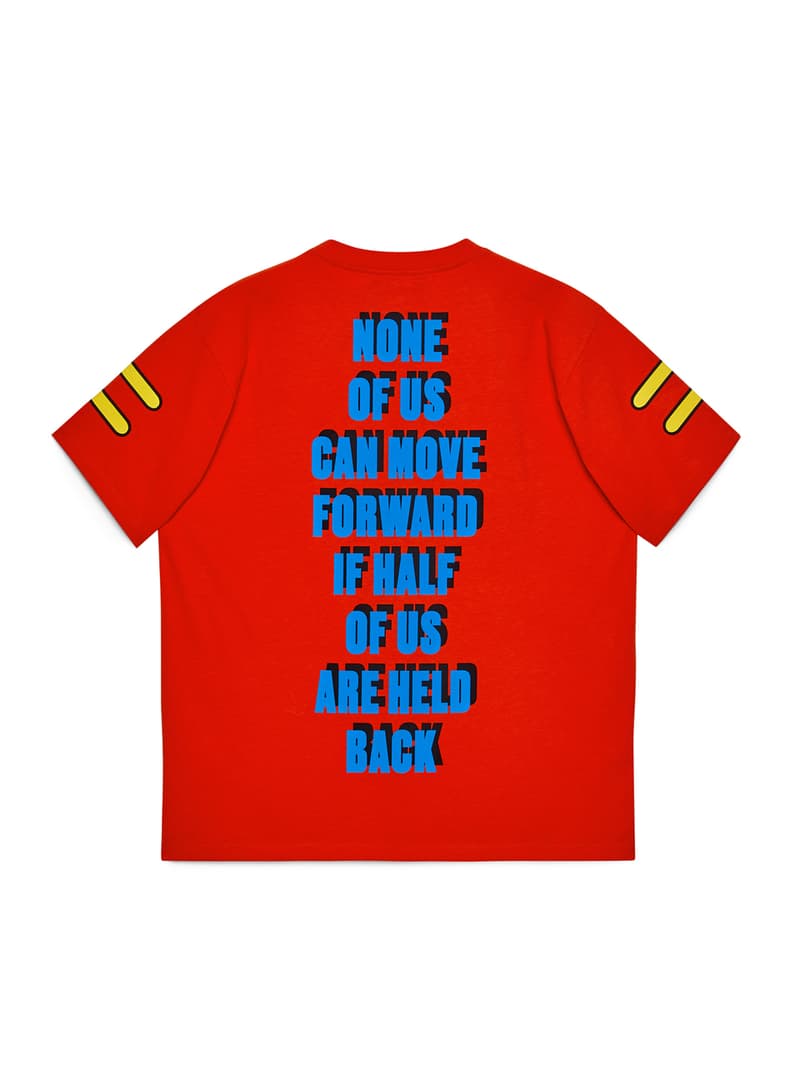 4 of 7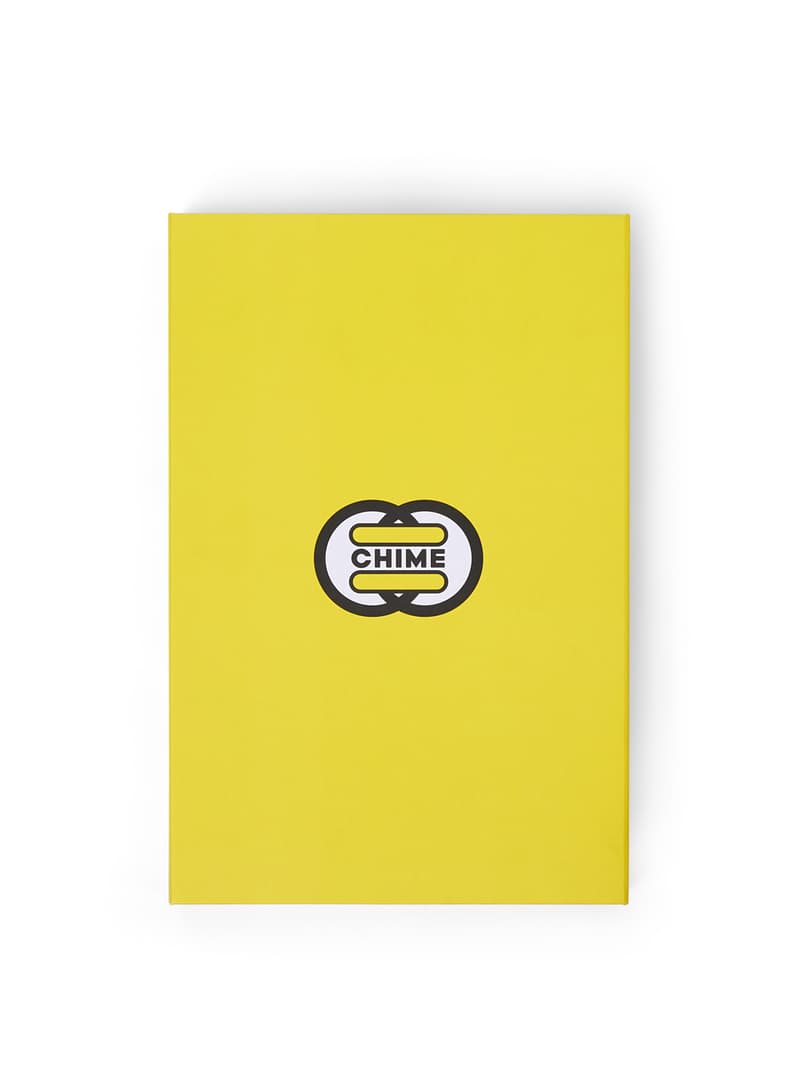 5 of 7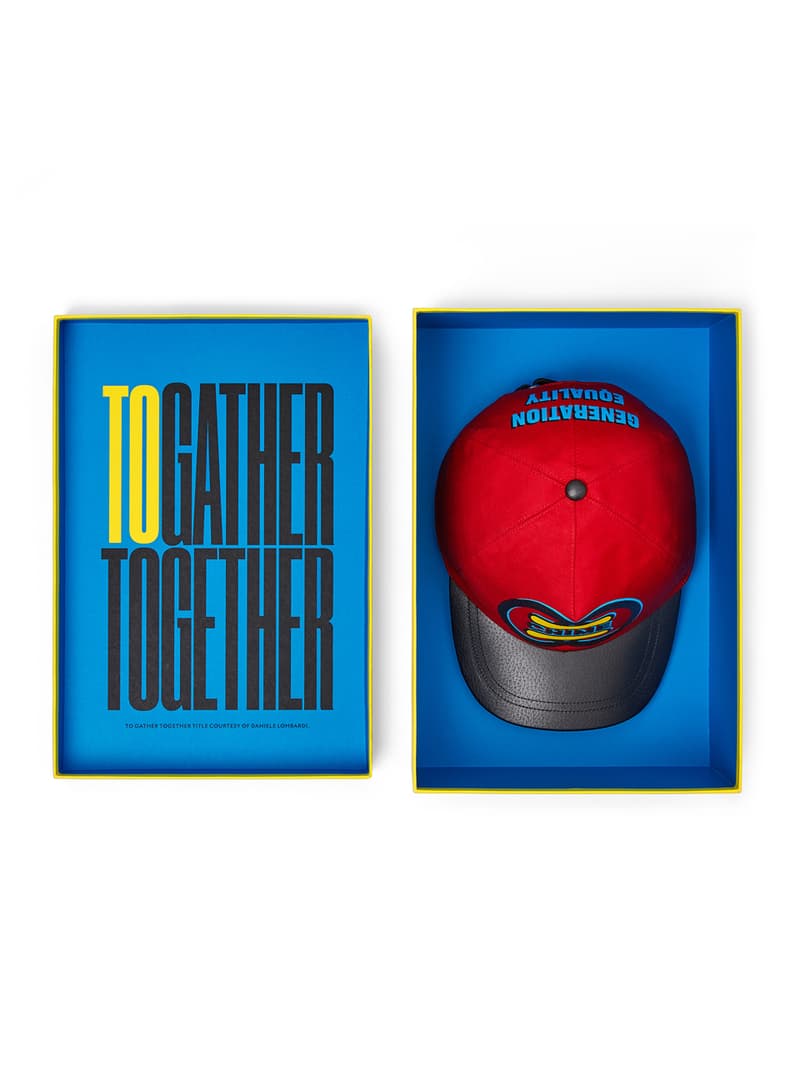 6 of 7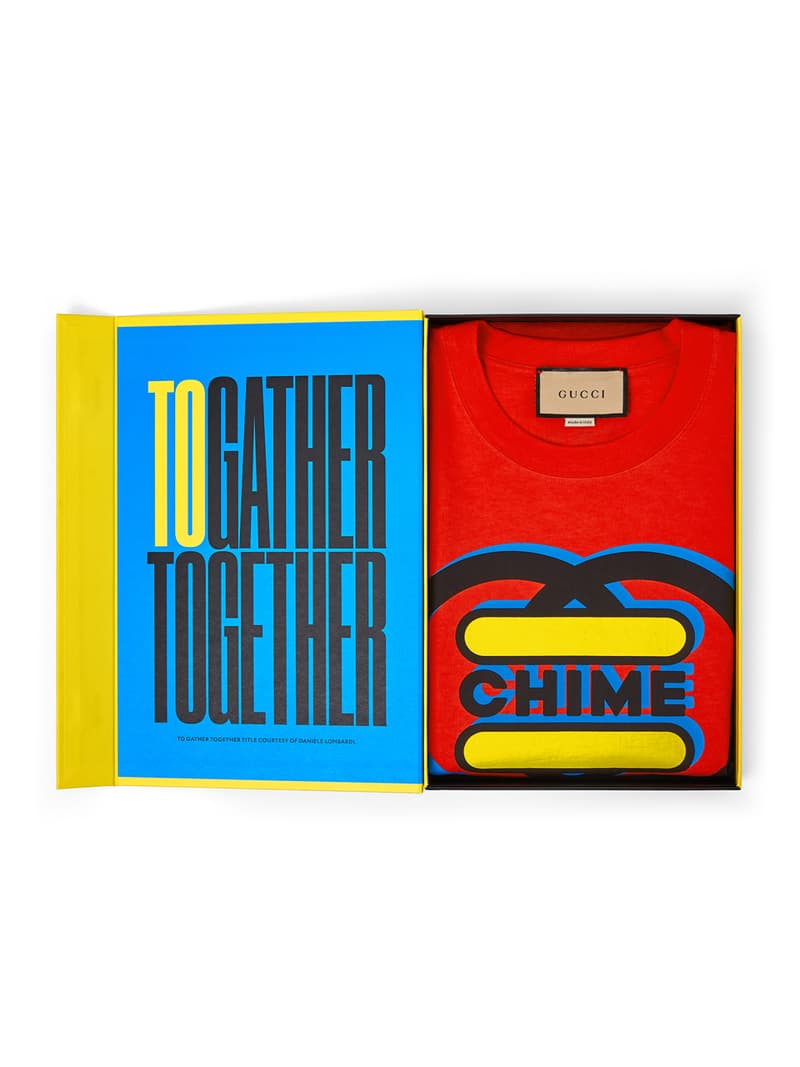 7 of 7
Gucci announces the release of a new Women's Day capsule collection to support the efforts of its CHIME FOR CHANGE initiative.
The new capsule will be a limited-release collection comprised of an exclusive T-shirt and baseball cap, emphasizing a "Generation Equality" theme. Each item features a fire-red colorway with the recognizable interlocking "GG" logo modified for the drop. The emblem incorporates a black and electric blue outline, with a yellow equal sign and the phrase "CHIME" placed in the logo's middle.
The baseball cap has a black leather brim and velcro strap, and the back of the tee contains the slogan "None of us can move forward if half of us are held back," written in eclectic blue block-lettering. Additionally, each item will be sold in special-edition packaging that contains a lacquered yellow box with a blue interior.
To bolster the campaign and capsule, Gucci has also launched a special Gucci Podcast series that will dive into topics of gender equality. And in Japan, the brand will present a series of Tokyo Tower lightings – via a custom augmented reality – for the community to share supporting messages of gender equality.
Gucci's CFC program was founded in 2013 as a global gender equality campaign and has raised over $19 Million USD. The capsule is part of the brand's five-year commitment to the UN Women's Generation Equality Action Coalitions; while the Gucci Equilibrium commitment continues to reduce environmental impact and protect nature.
The Tokyo Tower lightings will be on display from now until March 25. And more information on the dedicated capsule collection – including item pricing – can be found on Gucci's website.
Elsewhere in Women's History Month, Solange Knowles embodied the divine feminine for LOUIS XIII's new "Believe in Time" visual.