Interscope Records Releases 'Euphoria' Season 2 Soundtrack
Featuring James Blake, Dominic Fike, Lana Del Rey, Labrinth, and more.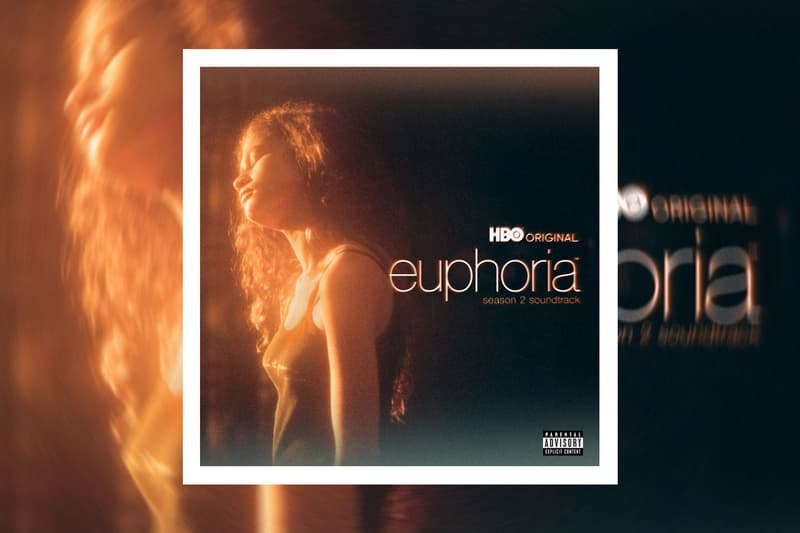 Interscope Records and HBO have released the original series soundtrack for Euphoria Season 2, a series that recently became HBO's second most-watched TV show behind Game of Thrones, with each episode averaging 16.3 million viewers.
The album consists of 15 tracks both new and previously released including "Elliot's Song" featuring Dominic Fike and Zendaya, "Watercolor Eyes" by Lana Del Rey, "I'm Tired" by Labrinth and Zendaya, "U could tell" by Yeat, and "sad4whattt" by ericdoa. Classics from Bobby Womack, Lenny Kravitz, and Bobby Darin are also included in the mix.
Shortly before the Euphoria season 2 finale premiered on February 27, the Emmy-winning drama announced a return for season three.
The full soundtrack is now available on all major streaming platforms, and the tracklist can be found below:
1. I'm Tired – Labrinth, Zendaya
2. Don't Be Cruel – Billy Swan
3. Dead Of Night – Orville Peck
4. Live Or Die – Noah Cyrus, Lil Xan
5. Right Down The Line – Gerry Rafferty
6. Yeh I Fuckin' Did It – Labrinth
7. Never Tear Us Apart – INXS
8. Watercolor Eyes – Lana Del Rey
9. (Pick Me Up) Euphoria – James Blake ft. Labrinth
10. How Long – Tove Lo
11. Call Me Irresponsible – Bobby Darin
12. It Ain't Over 'Til It's Over – Lenny Kravitz
13. Elliot's Song – Dominic Fike, Zendaya
14. Sad4whattt – ericdoa
15. U Could Tell – Yeat
Elsewhere in music, Snoop Dogg shares he owns the masters to Dr. Dre's The Chronic.