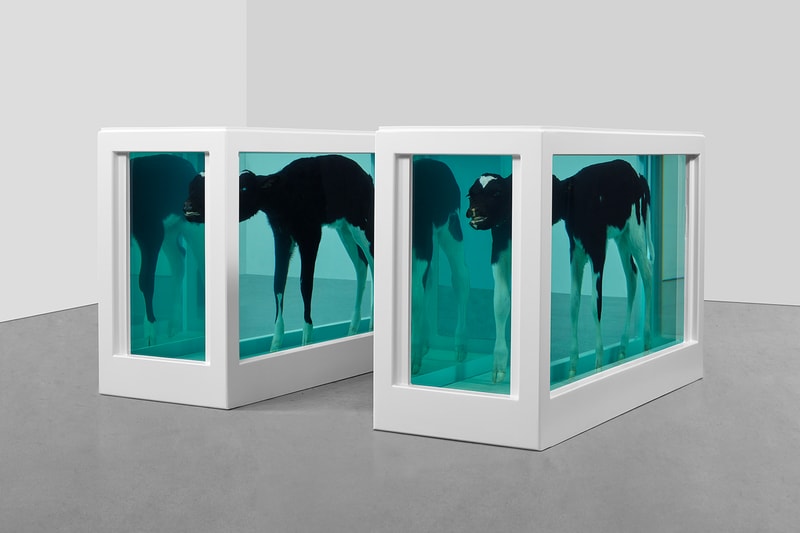 1 of 15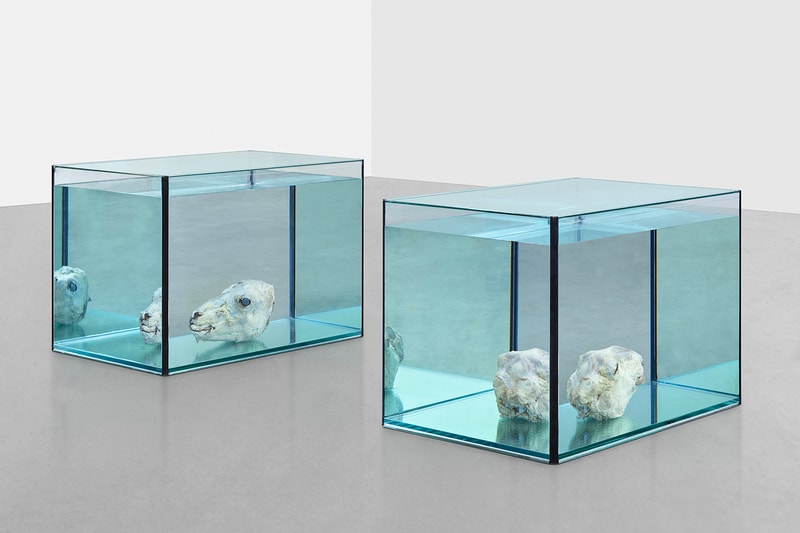 2 of 15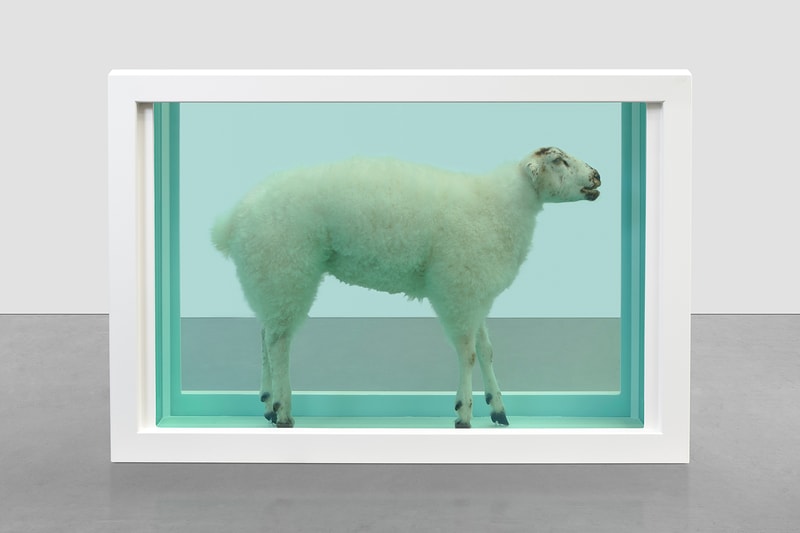 3 of 15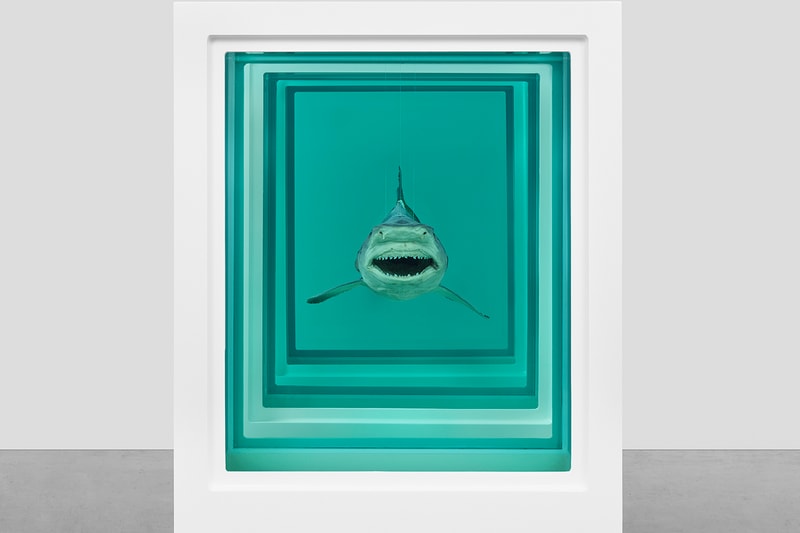 4 of 15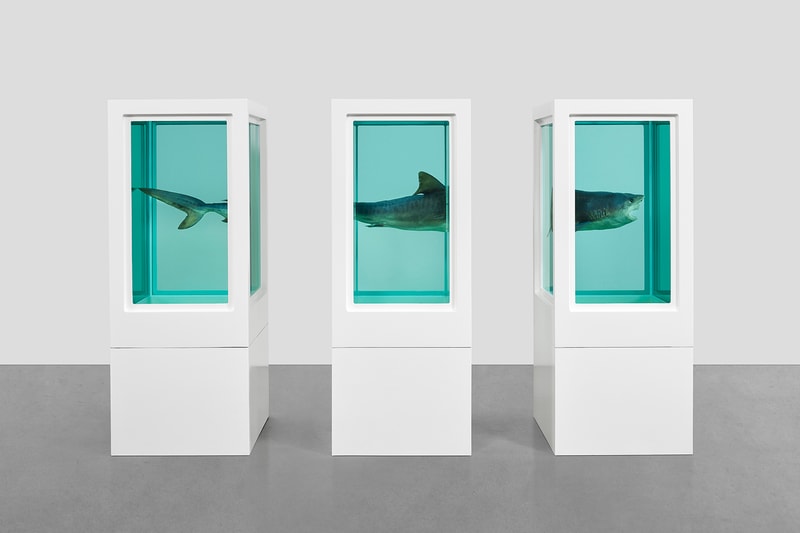 5 of 15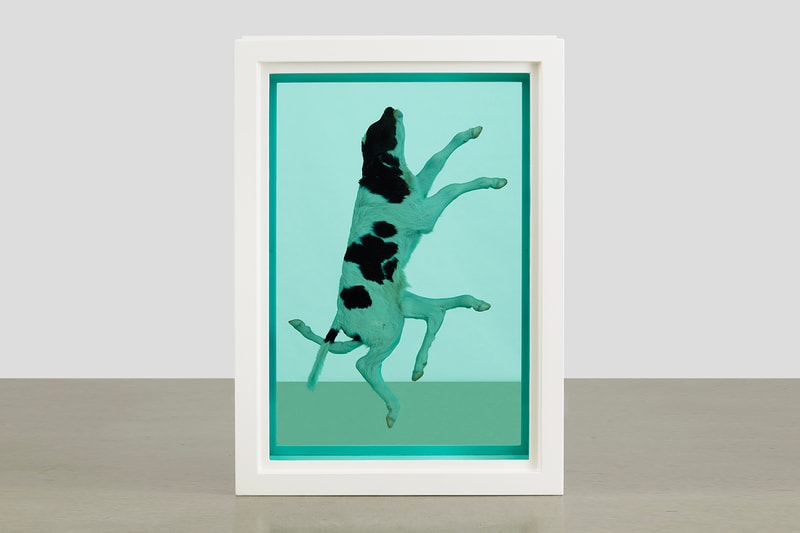 6 of 15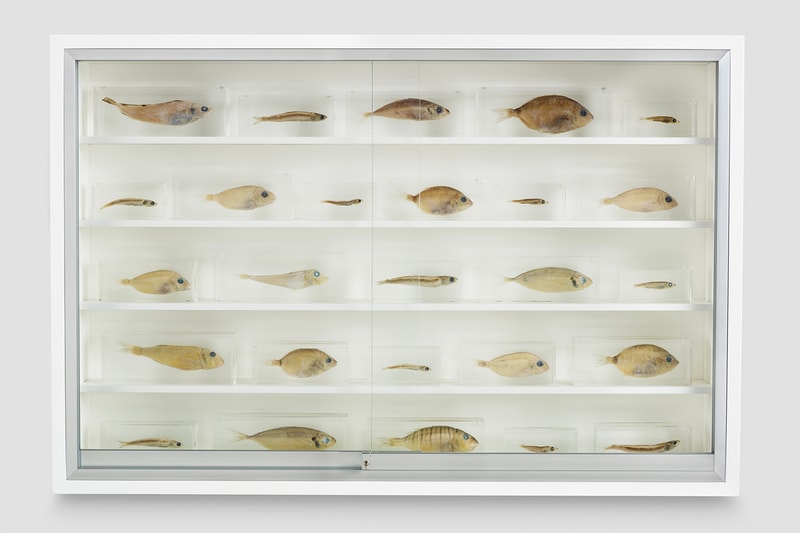 7 of 15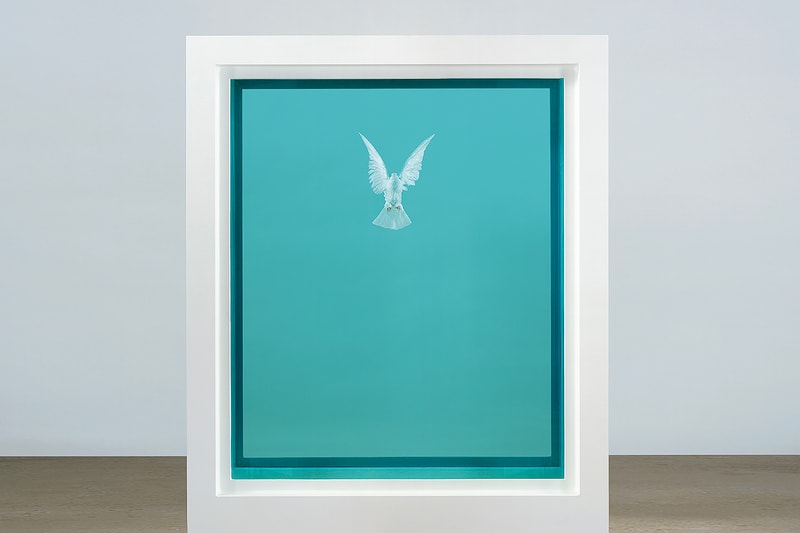 8 of 15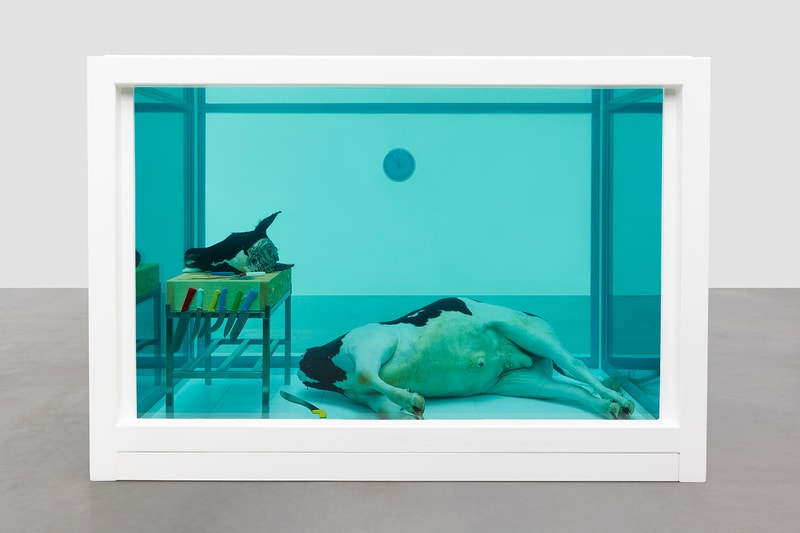 9 of 15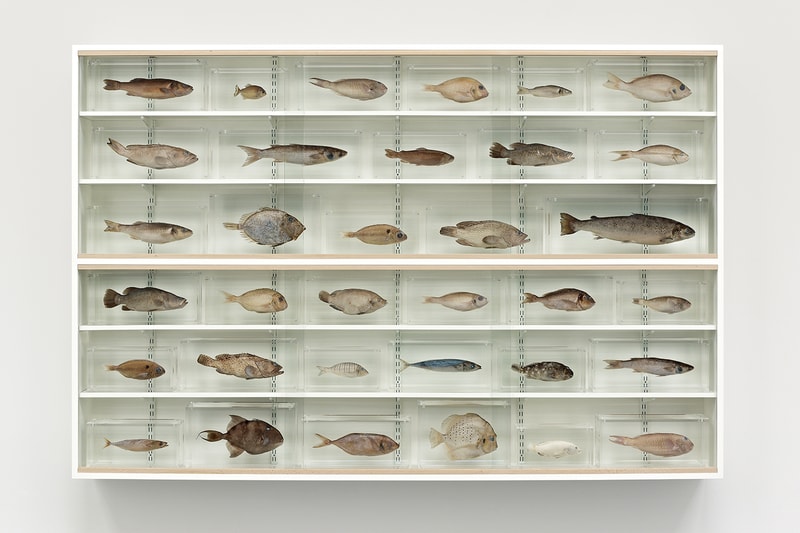 10 of 15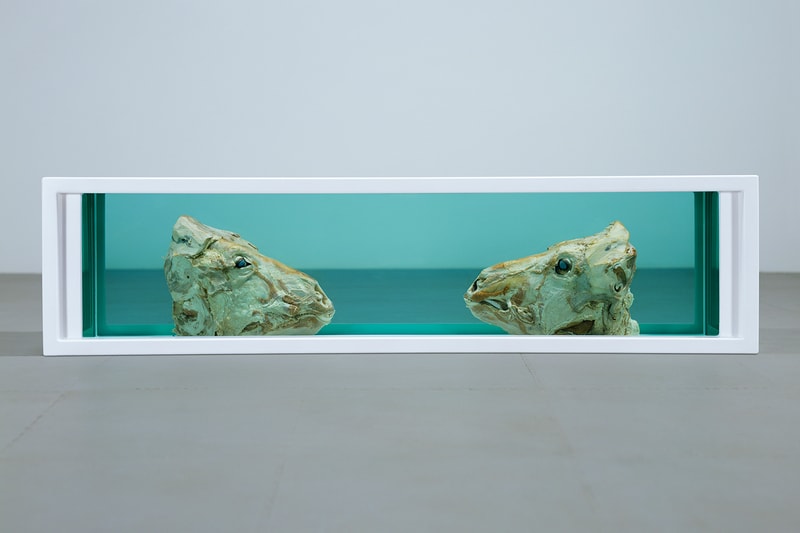 11 of 15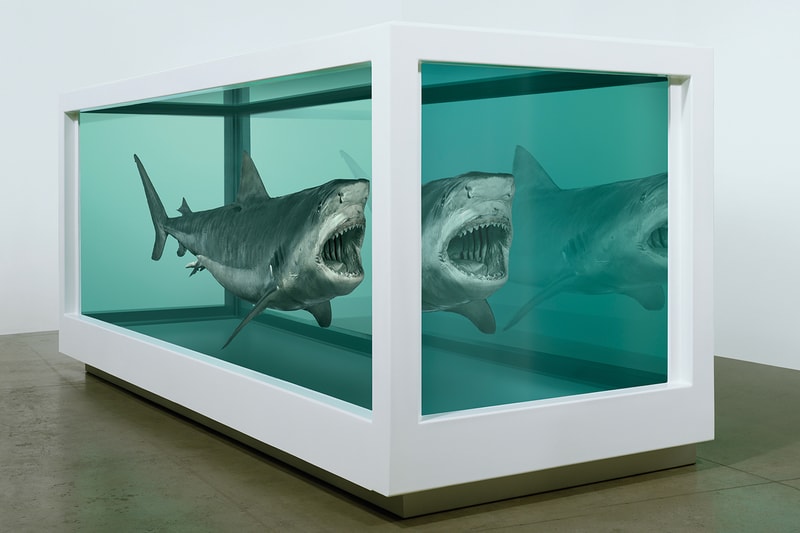 12 of 15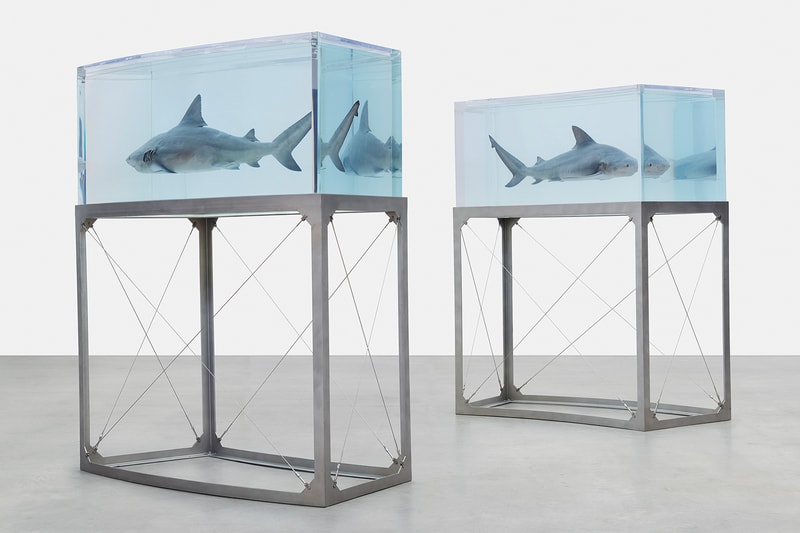 13 of 15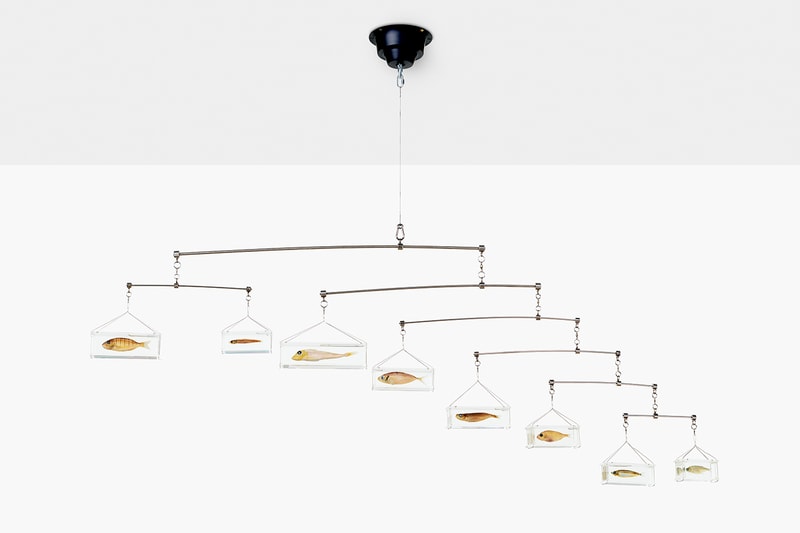 14 of 15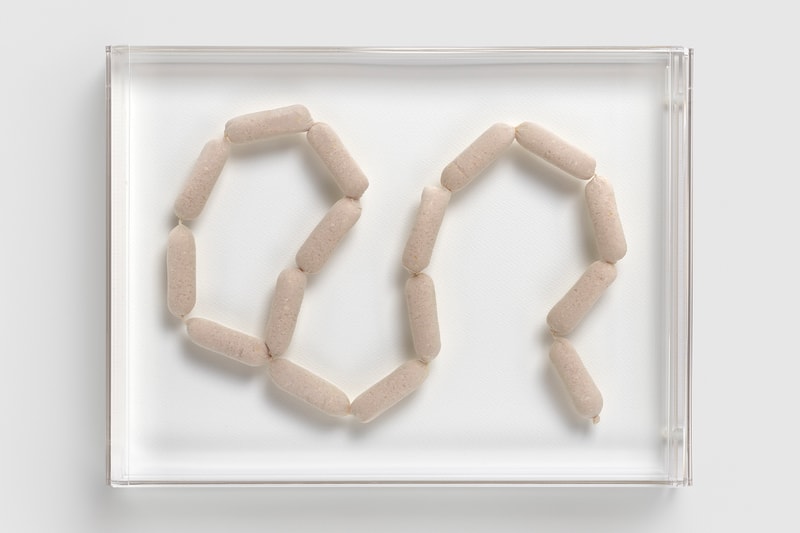 15 of 15
Gagosian Herds Damien Hirst's Formaldehyde Sculptures for "Natural History" Exhibition
A mix of suspended, standing, bisected, sliced and flayed preserved animals and fish.
---
Damien Hirst takes over Gagosian London with his first-ever exhibition highlighting his peculiar formaldehyde sculptures created throughout a thirty-year period.
Entitled "Natural History," the exhibition groups more than twenty of the English artist's iconic examples which blurs the lines between art and science in the assessment of preserved animals ranging from sheep to doves, cows, a zebra and even a unicorn. The array of animals and a number of fish and sharks are seen either suspended, standing, bisected, sliced into cross-sections or flayed. Hirst started playing around with the chemical compound formaldehyde back in 1991 when he displayed a preserved 14-foot tiger shark dubbed as The Physical Impossibility of Death in the Mind of Someone Living which is one of the artist's most notorious works garnering global shock.
"I wanted a shark that's big enough to eat you, and in a large enough amount of liquid so that you could imagine you were in there with it," explained Hirst during the first debut.
The disturbing yet intriguing visuals challenge viewers' minds on the idea of life and death, fact and faith. Accompanied by knives or a chain mail glove, the preserved animal carcasses represent both religious iconographies as well as psychological facts and events combined. According to Hirst, the idea of preservation is useless when face to face with the inevitability of death.
"Natural History" is set to open to the public this coming March 10.
In case you missed it, Salon 94 will be presenting "Caldonia: Concert and Film Posters from the Collection of Ralph DeLuca."
Gagosian
6–24 Britannia Street,
London