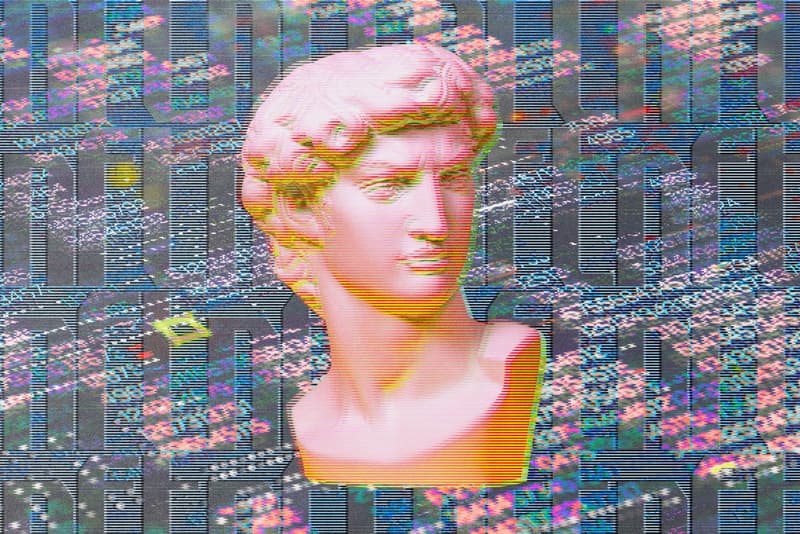 NFTs 101: Why the Creative World Is Shifting Appreciation from Physical to Digital Artworks
What's the value of a JPEG?
---
The cultural relevance of crypto is undeniable, as the use of blockchain continues to infiltrate and significantly influence the worlds of art, music, fashion and more. To provide a deeper level of understanding for the space, HYPEBEAST teamed up with crypto platform Coinbase for a new series that dives into various topics related to cryptocurrency, NFTs and blockchain, and cohesively and objectively shares how different industries are adapting.
Our first installment tackled the changes being heard in the music industry. In our second, we explore how digital art is opening new modes of creative expression, a more equitable stream of compensation, along with rewriting the exchange between artist and collector.
---
Why would anyone pay millions of dollars to own a JPEG image? It's a question that has riddled artists, collectors and even those outside the art world over the past few years, as NFTs, or non-fungible tokens, have exploded in popularity. Even major auction houses, like Christie's and Sotheby's, have embraced NFTs and are selling Bored Ape Yacht Club and CryptoPunk collectibles alongside Monet and Picasso.
Many have expressed skepticism at the evolution of digital art in recent years—where colorful imagery of monkeys, game highlights and even Twitter CEO Jack Dorsey's first tweet are selling for millions of dollars. While the NFT space continues to develop, the concept has provided a number of promising pathways for current and emerging artists.
Ownership and Compensation
One of the simple benefits of NFTs is that it allows buyers to directly support the artists and creatives they admire. Where traditional models of selling art have been filled with industry hierarchy and barriers to entry, NFTs provide an easy gateway for selling digital works that can yield impressive returns.
Additionally, NFTs run on blockchain networks, which create a public history of transactions. This addresses a prevalent issue in the art world concerning a number of institutions that have had to repatriate illegally-acquired works, along with allowing the original artist to receive compensation no matter where the work ends up.
But with that given, is there still a precedent for a collector to value digital art over physical? On one end, traditional mediums carry the allure of tangibility. The way in which paint traditionally sits on canvas or a sculpture changes with the rhythms of the viewer's movement is an element that digital art, as it stands now, does not replicate. However, traditional art deteriorates over time—requiring extensive care, research and money to maintain. NFTs, on the other side of the coin, are highly accessible at a number of price points, convenient to transport and will live on impeccably true to its original form forever.
Uncharted Worlds
Art has always been about perception—visions of the world not seen as it is, but from within. With the evolution of digital technology, this paradigm has shifted to even greater heights, allowing artists and collectors to engage with audiences in different spaces, like the metaverse. From simple avatars to otherworldly digital museums, brands and artists are busy connecting the dots for new modes of communication.
Michael Winkelmann, better known as Beeple, is one of the most recognizable figures in this new space. Amongst his earth-shattering sales, the core of the artist's work is the exploration of the true potential between the hybrid worlds offered through web3. In a past interview, Beeple told HYPEBEAST that he believes we're already in the metaverse. Instead of the static art of traditional mediums, such as canvas paintings—one to which Beeple believes will be viewed in the same light as cave paintings 200 years from now—he proposes that we should view art as something that changes and evolves. "It's a continual conversation between the collector and the artist, versus a painting that is kind of a statement frozen in time," he says.
HUMAN ONE is an excellent example of this premise. Sold late last year for $28.9 million USD at Christie's, the kinetic sculpture came with a corresponding NFT designed to continuously display artwork that will evolve over time. Beeple will have remote access to the sculpture and creatively update its content forever—a relationship between artist and collector previously unseen.
Community and Collectibles
The next stage of the internet, often referred to as web3, is opening up new ways for people to interact and connect than ever before. Using new tools, artists have become their own galleries and publicists, finding creative ways to connect with audiences.
Take the boundary-pushing artist, FEWOCiOUS for example, whose premier collection was an intimate look at his life as a transgender artist. At just 18 years old, his debut sale crashed Christie's website when it hit auction, amassing $2 million USD in sales. Additionally, buyers are also granted a number of exclusive perks, including event invitations, the ability to trade the NFT for the physical artwork and meeting the actual artist. These benefits created a more genuine bond between the artist and collector that indicates the long-term utilities of NFTs.