Drake Dedicates Poem To Odell Beckham Jr. After Los Angeles Rams Win Super Bowl LVI
Showing support for his longtime friend.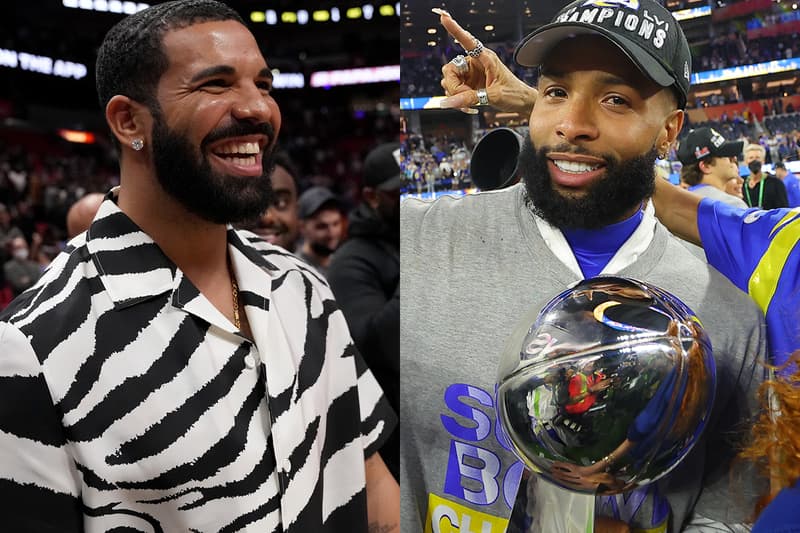 Drake showed support for his longtime friend Odell Beckham Jr. with a poem on Instagram after the Los Angeles Rams won Super Bowl LVI.
Attached with images of OBJ on the field, a shot of them in Drizzy's "Laugh Now, Cry Later" music video and other social events, the OVO head wrote:
"I wish I got my flowers when everything wasn't rosey
How I'm supposed to smell em when everyone's being nosy
Pictures of me victorious they making with Adobe make me thankful that a trophy was never what made me cozy
For now I just want to feel something
After that I wanna heal something
And after that I wanna build something
But today I just fulfilled something"
The Los Angeles Ram defeated the Cincinnati Bengals 23-20 on Sunday and gave OBJ his first ever Super Bowl win. Drake also bet a total of $1.26 million USD in Bitcoin for the annual sporting event, betting around $600,000 CAD (approximately $471,250 USD) for the Rams to win, $500,000 CAD (approximately $392,708 USD) for OBJ have more than 62.5 receiving yards and $500,000 CAD (approximately $392,708 USD) on OBJ scoring at least one touchdown.
View this post on Instagram
In related news, watch the complete Super Bowl LVI Halftime Show.