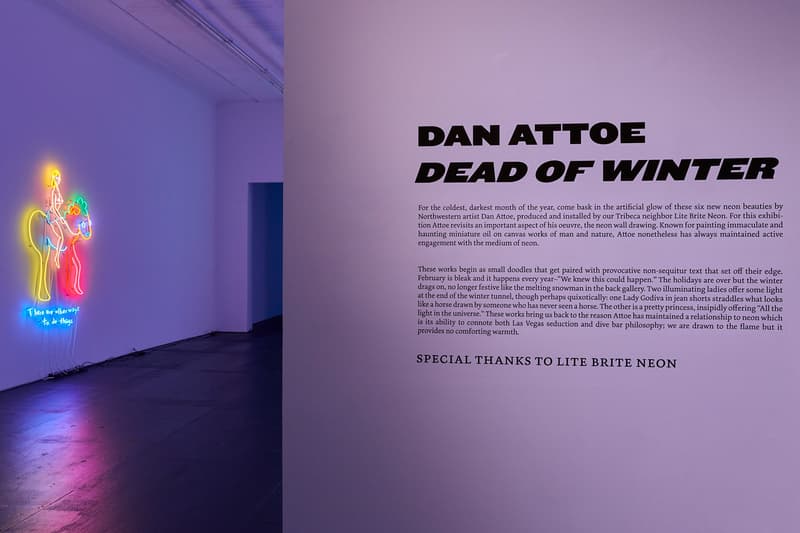 1 of 10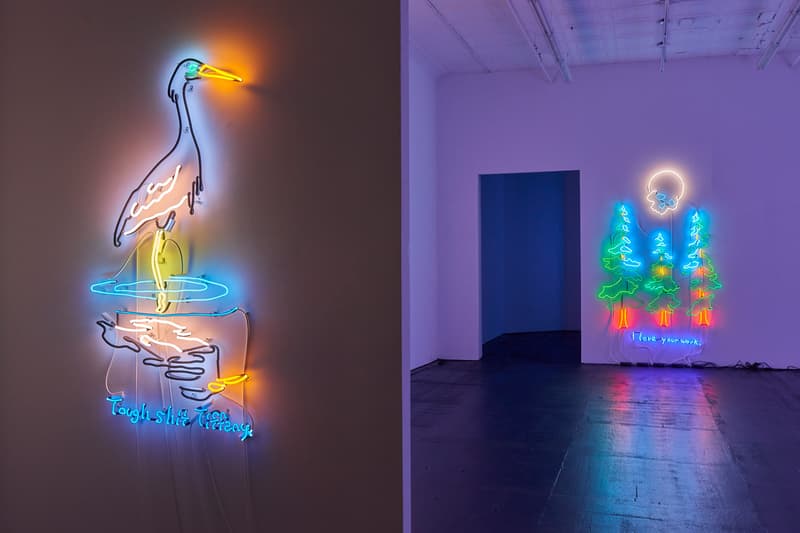 2 of 10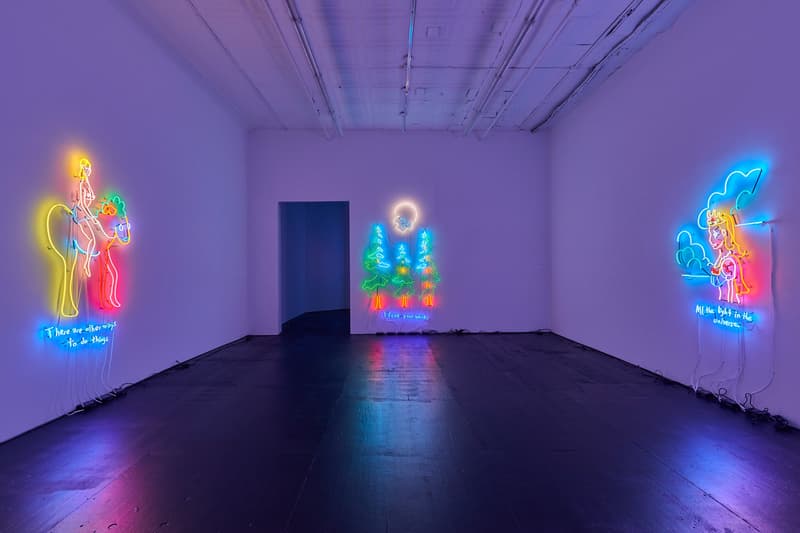 3 of 10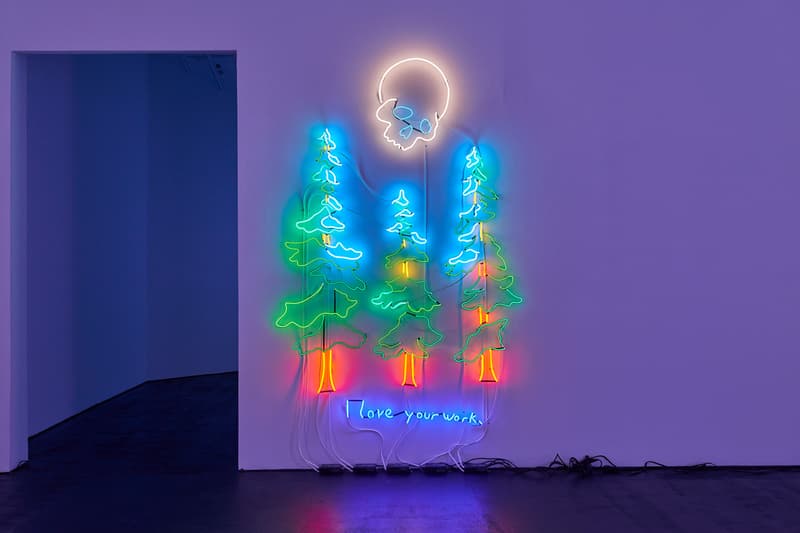 4 of 10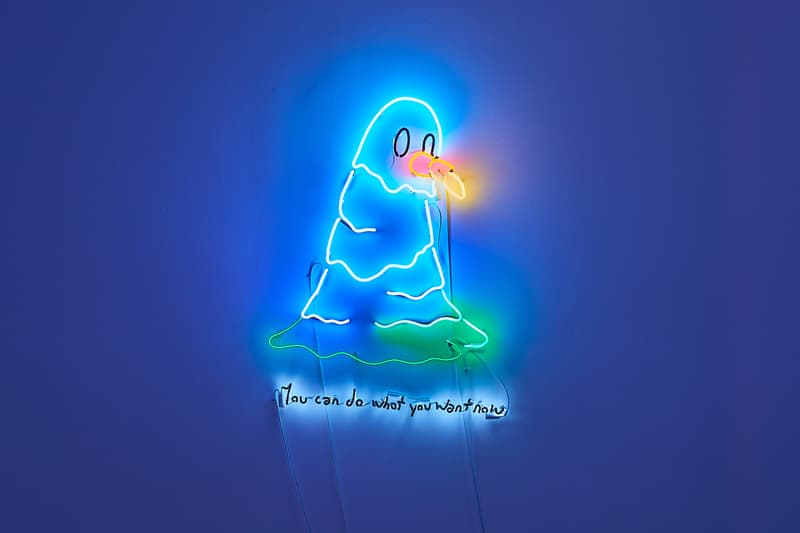 5 of 10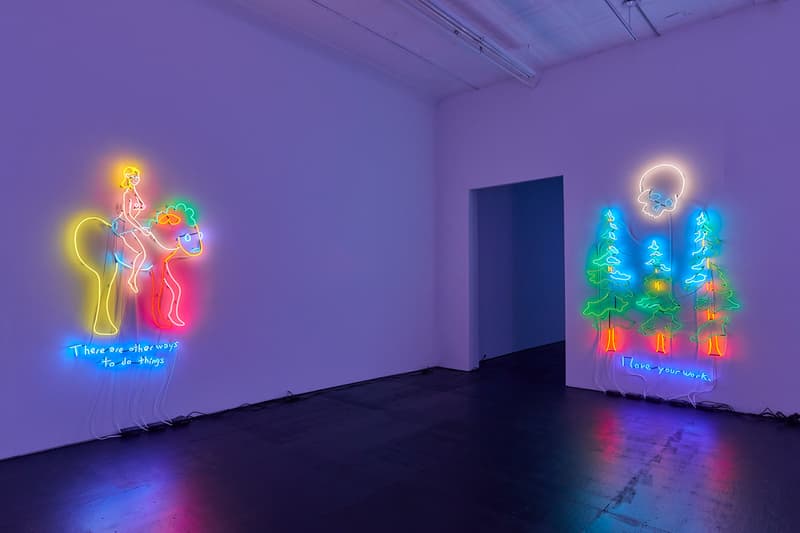 6 of 10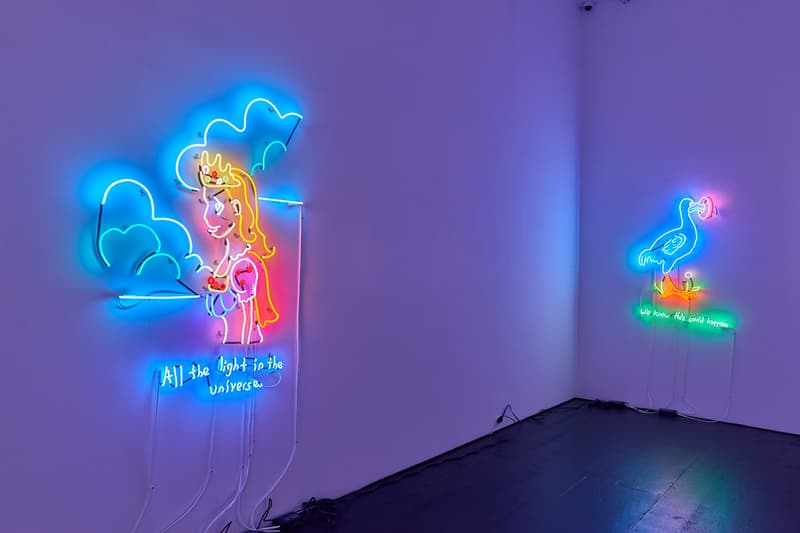 7 of 10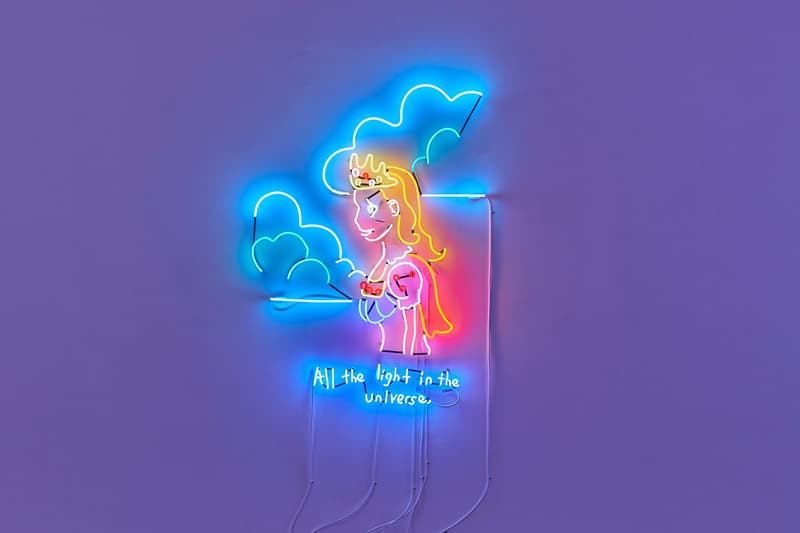 8 of 10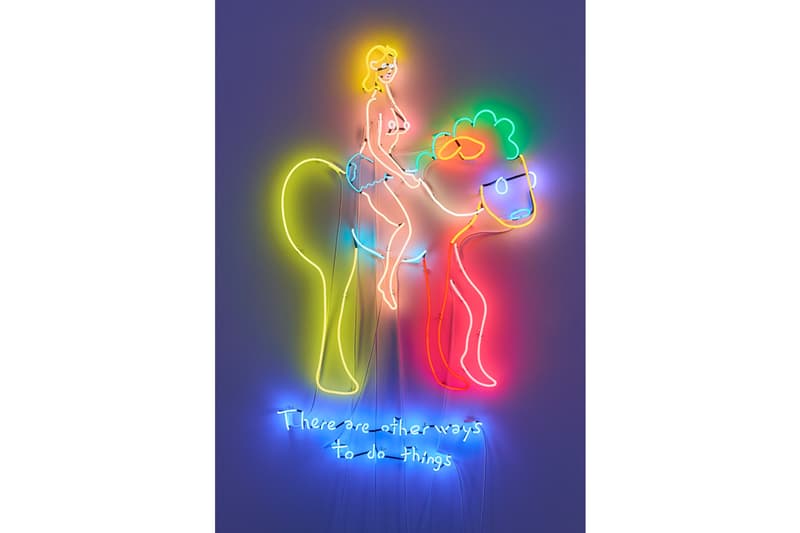 9 of 10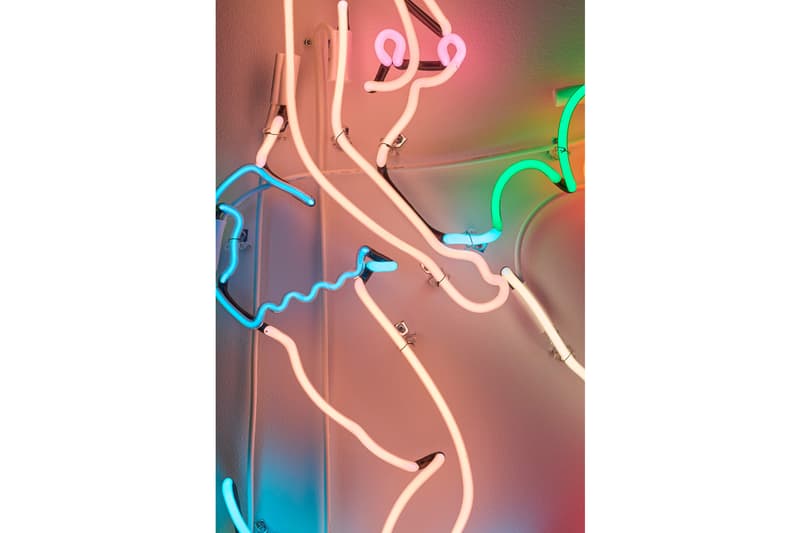 10 of 10
Dan Attoe Illuminates The Hole NYC in "Dead of Winter"
On view until March 19, 2022.
---
Dan Attoe is an artist and sculptor best known for landscape paintings that depict nature's grandeur and man's often hedonistic relationship with it. In a new exhibition at The Hole NYC, the Washington-based artist revisits his neon wall drawings in "Dead of Winter."
Made in conjunction with fellow NYC-based light manufacturer, Lite Bright Neon, the the dimly lit space invites viewers to bask in the warm glow of Attoe's clever art. Speaking on the medium, Attoe recalled that when you view neon art, "There is electricity in your head."
Using a blend of dry humor with the minimal nature of neon signage, Attoe ruminates on both the bleakness of winter and the interminable holding pattern of humanity that counterintuitively occurs during February — the shortest month of the year. Where death hovers over the viewer in Skull Moon with Trees (I Love Your Work), 2022, a Princess on another wall in the gallery offers the cold winter traveler "all the light in the universe."
Attoe uses neon deliberately in this way to comment on the seduction of Las Vegas and dive bar philosophy — although we are drawn to the flame, it does not bring us the real comfort we need. "Dead of Winter" is on the view at The Hole NYC until March 19, 2022.
Also on view, David Zwirner Presents "Toni Morrison's Black Book."
The Hole NYC
312 Bowery,
New York, NY 10012