Coachella 2022 Will No Longer Require Masks, Vaccinations and Negative COVID-19 Tests
Announced shortly after the state of California ended its mask mandate.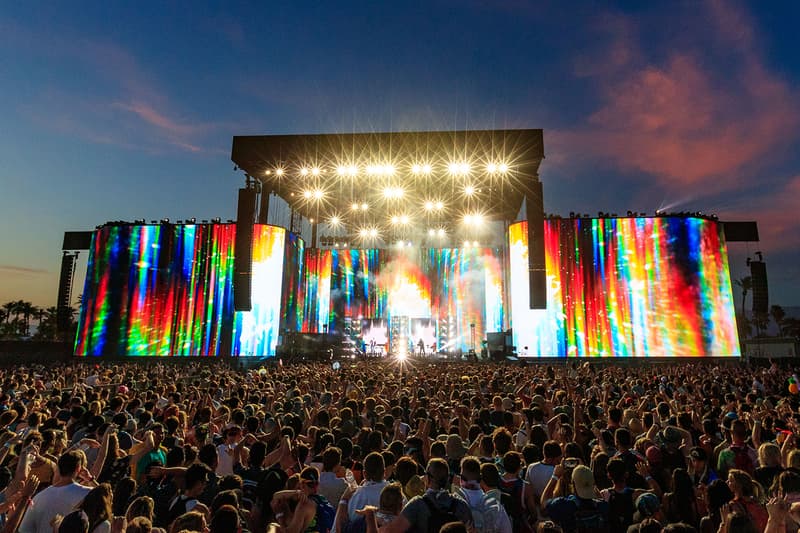 Organizers of the Coachella Valley Music and Arts Festival and Stagecoach Festival have announced that it will be dropping COVID-19 restrictions for its 2022 dates.
Coachella's updated Health and Safety website page stated that no vaccination, testing or masks will be required "in accordance with local guidelines." It continued, however, that this rule could be reverted depending on "federal, state or local government agencies or instrumentalities, artists or the promoter," and that the organizers have the right to change aspects of the festival including but not limited to "capacity, attendance procedures and entry requirements, such as proof of vaccination and/or negative COVID-19 test, and other protective measures such as requiring attendees to wear face coverings."
A COVID-19 warning was also added, reminding guests that "There is an inherent and elevated risk of exposure to COVID-19 in any public place or place where people are present and there is no guarantee, express or implied, that those attending the festival will not be exposed to COVID-19."
The organizers' decision to remove the COVID-19 restrictions was announced shortly after the mask mandate of California, where Coachella and Stagecoach will take place, ended.
Coachella will take place on April 15 to April 17 and April 22 to April 24, while Stagecoach will take place on April 29 to May 1.
Festival Admission Update: As we prepare to spend an incredible weekend in the desert together we are announcing that there will be no vaccination, testing or masking requirements at Stagecoach 2022, in accordance with local guidelines. Visit https://t.co/mSx3KWeASg for more info pic.twitter.com/wy4VzOTPBU

— Stagecoach Festival (@Stagecoach) February 15, 2022
Elsewhere in music, New York Mayor Eric Adams is proposing a ban on drill music on social media.