Charles Jeffrey LOVERBOY's Fall/Winter 2022 Collection Captures New York's No Wave Scene
The Glaswegian designer conceptualizes music-inspired silhouettes with sculptural cuts.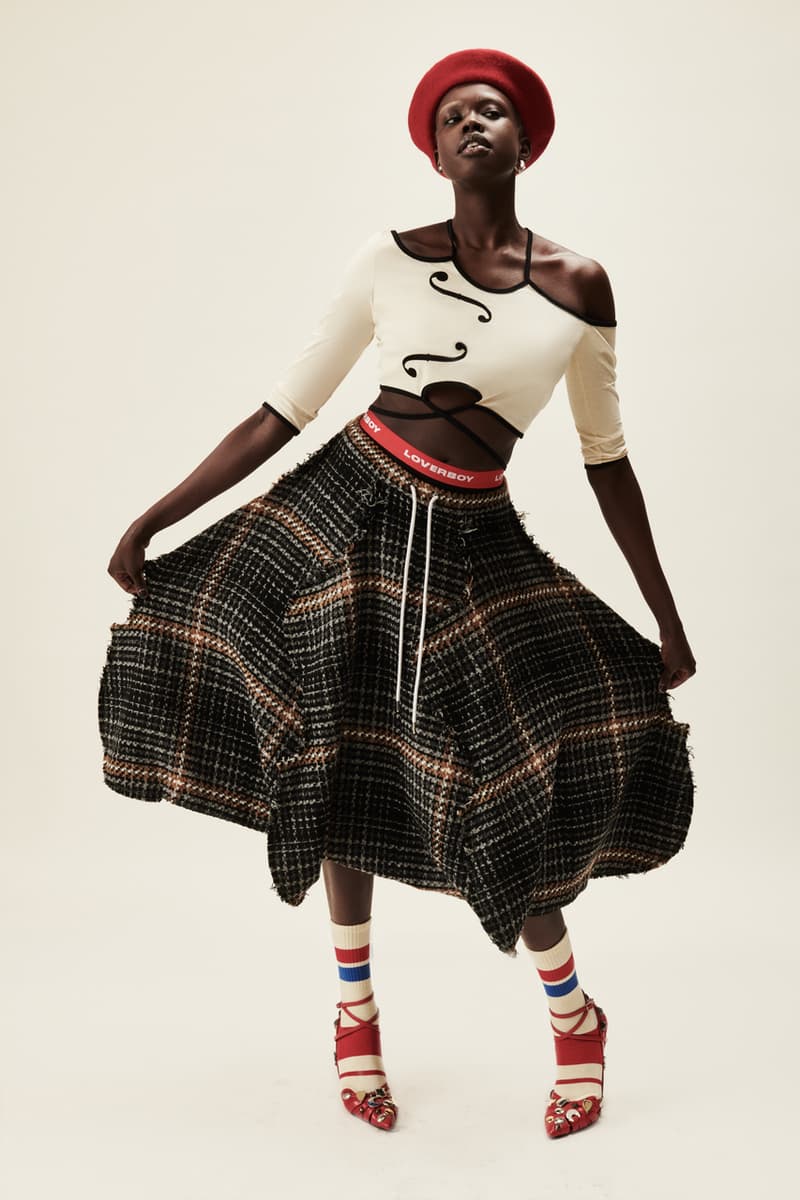 1 of 30
2 of 30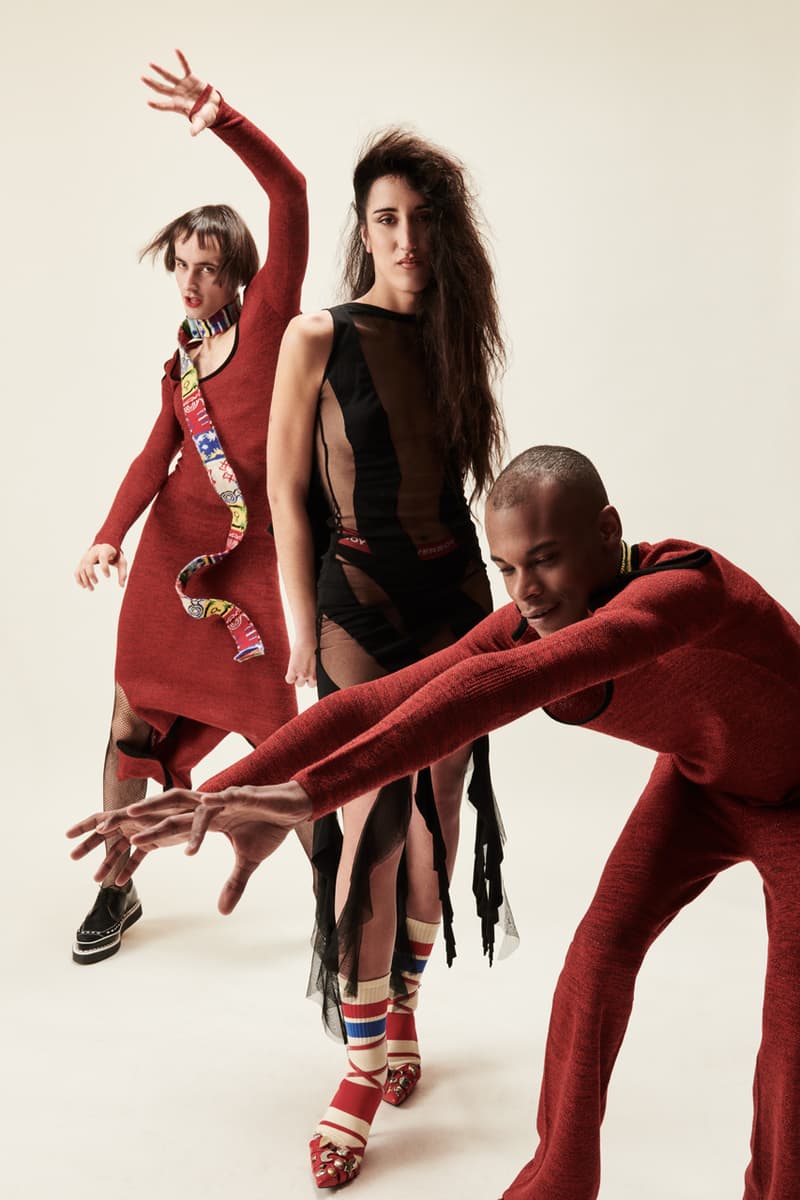 3 of 30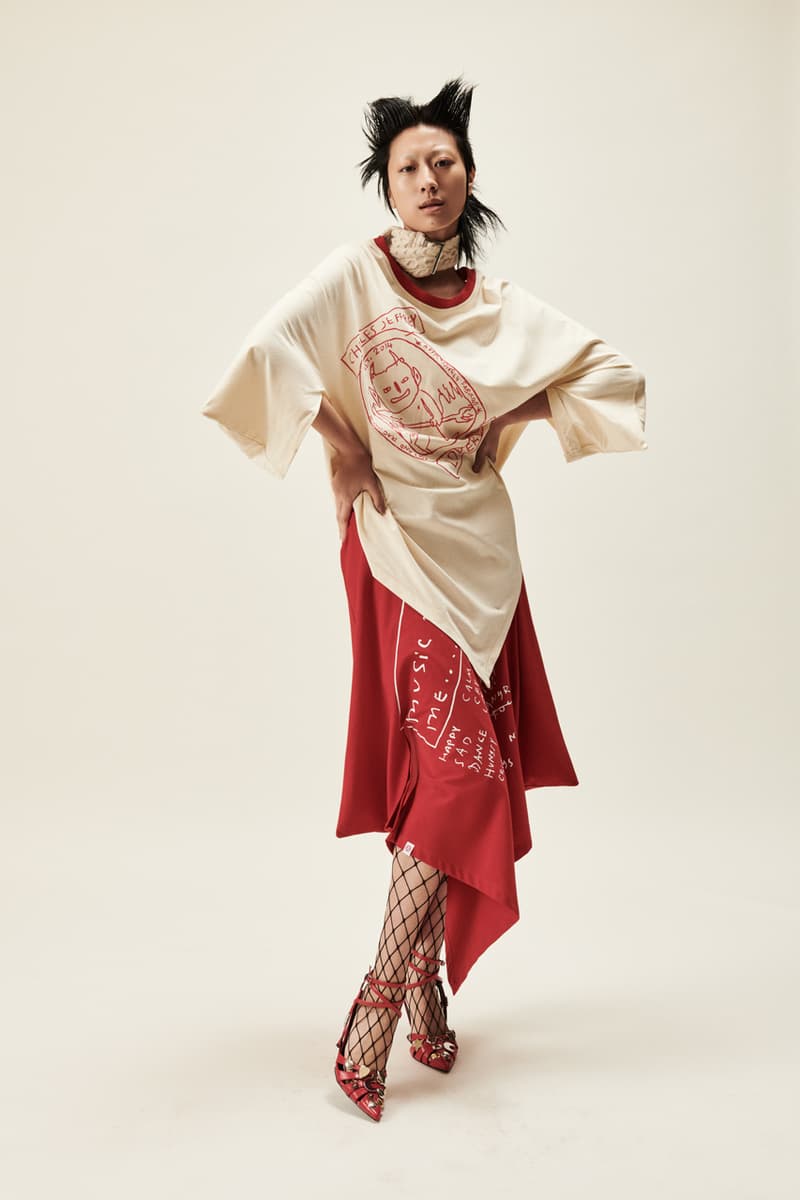 4 of 30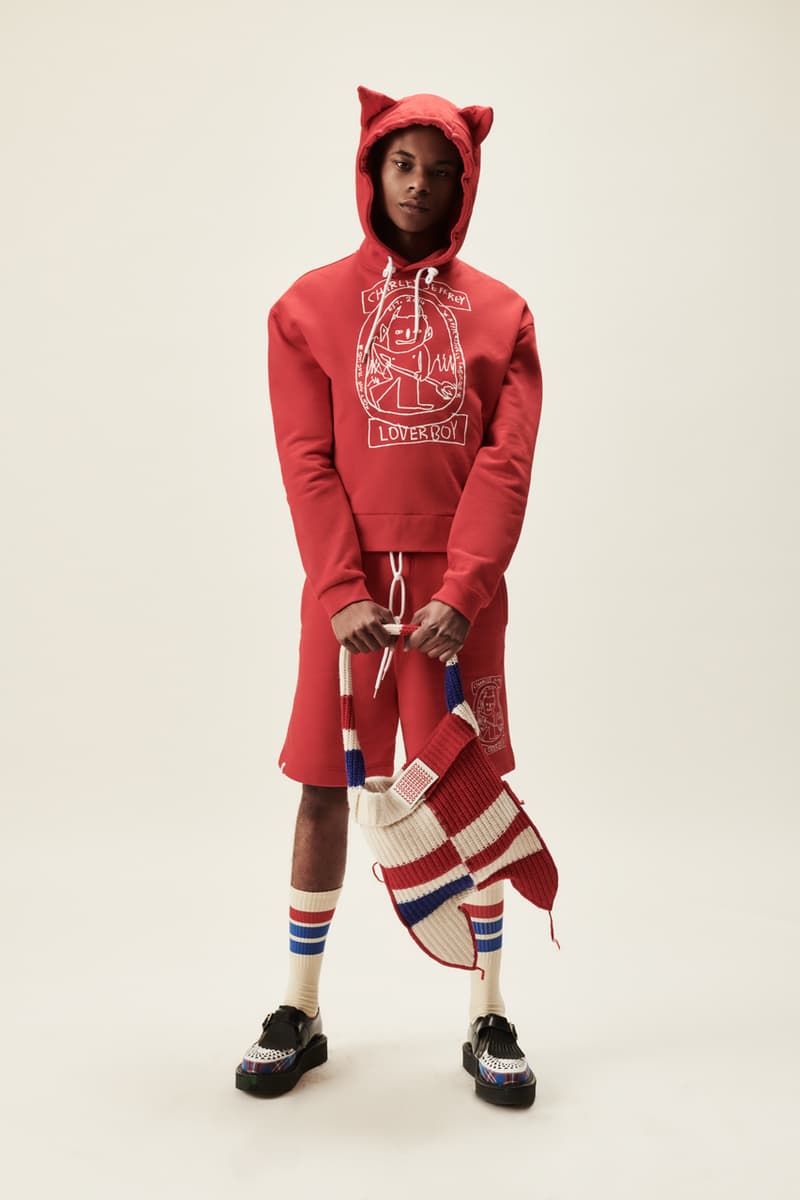 5 of 30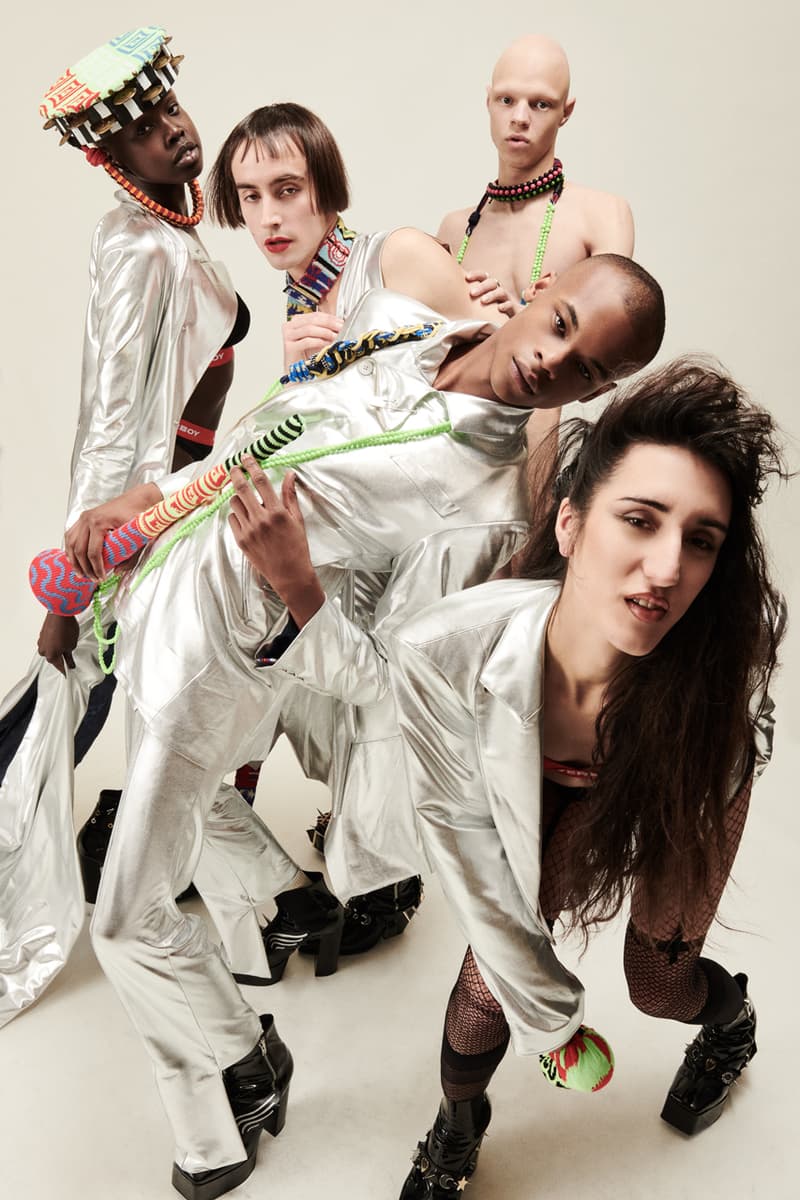 6 of 30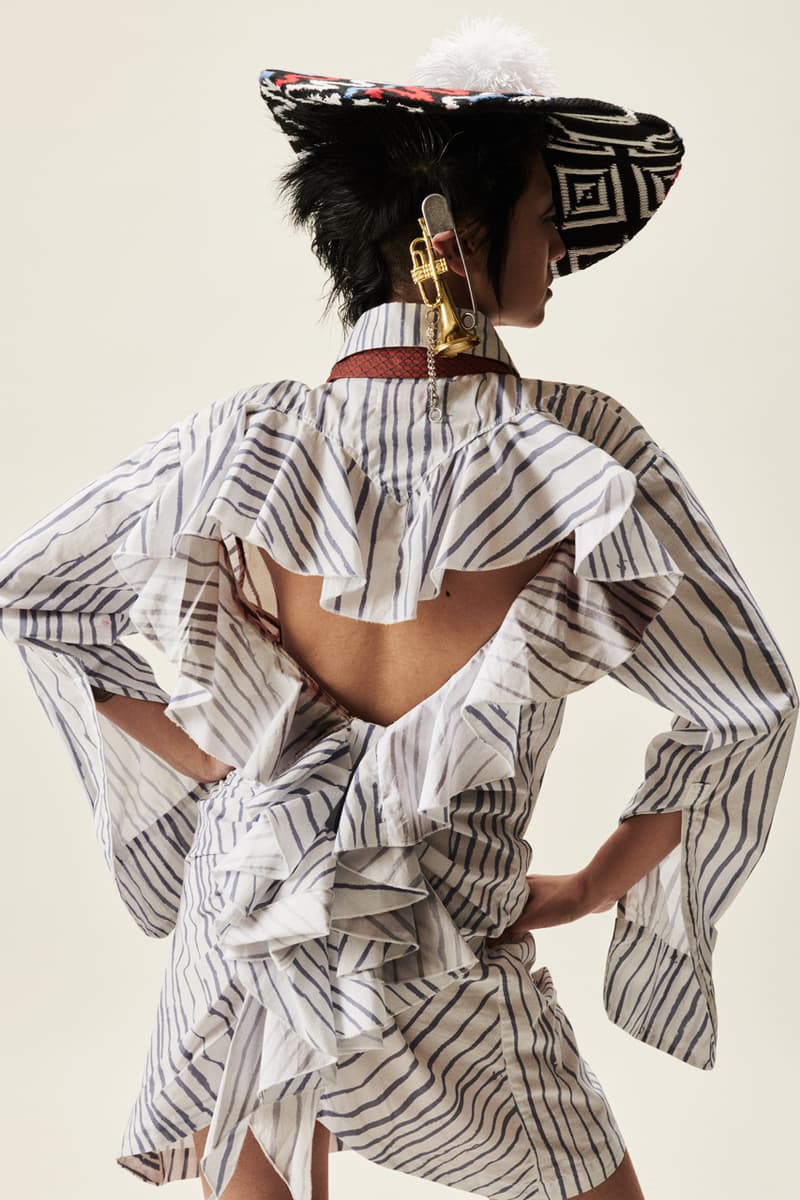 7 of 30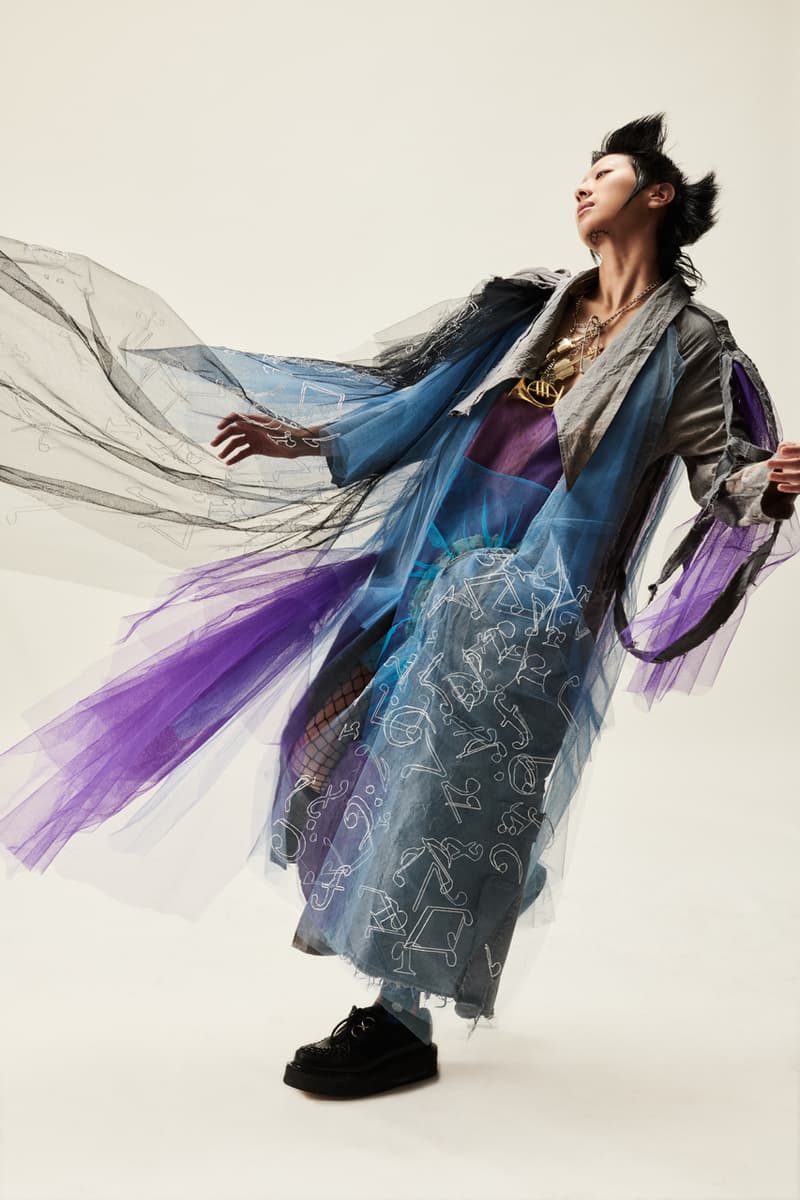 8 of 30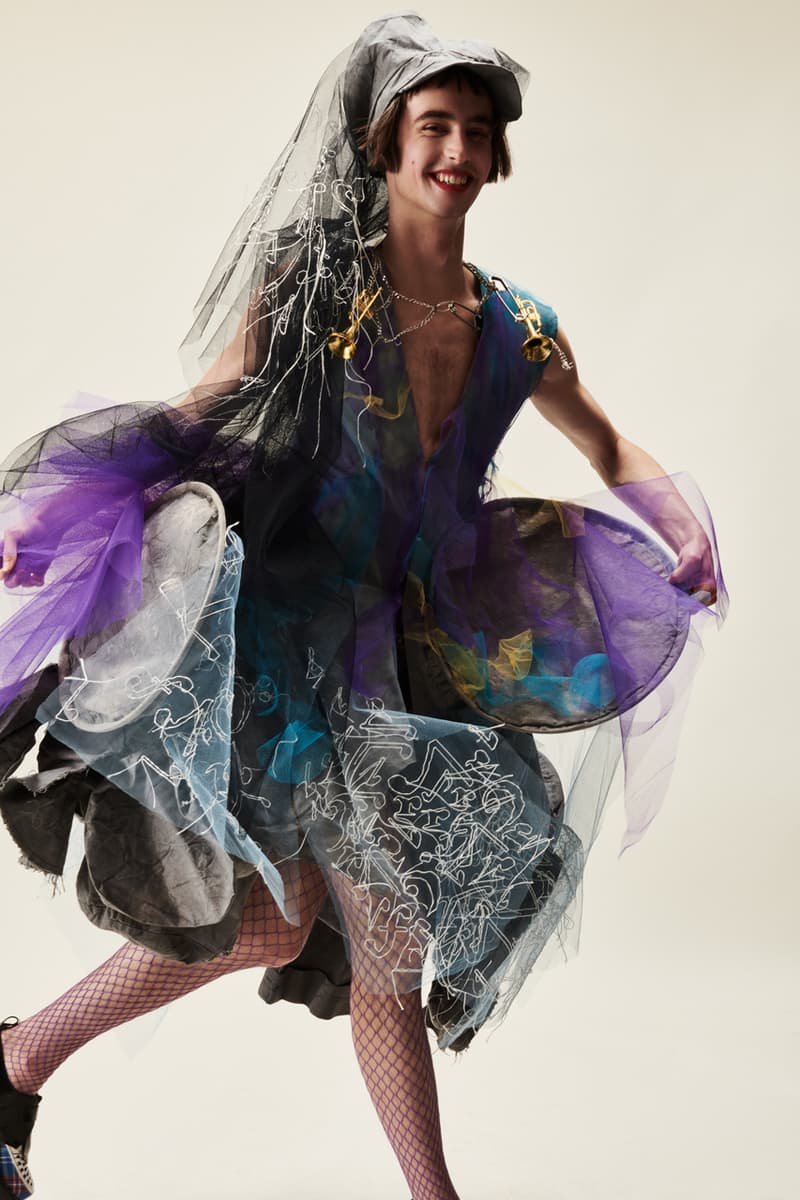 9 of 30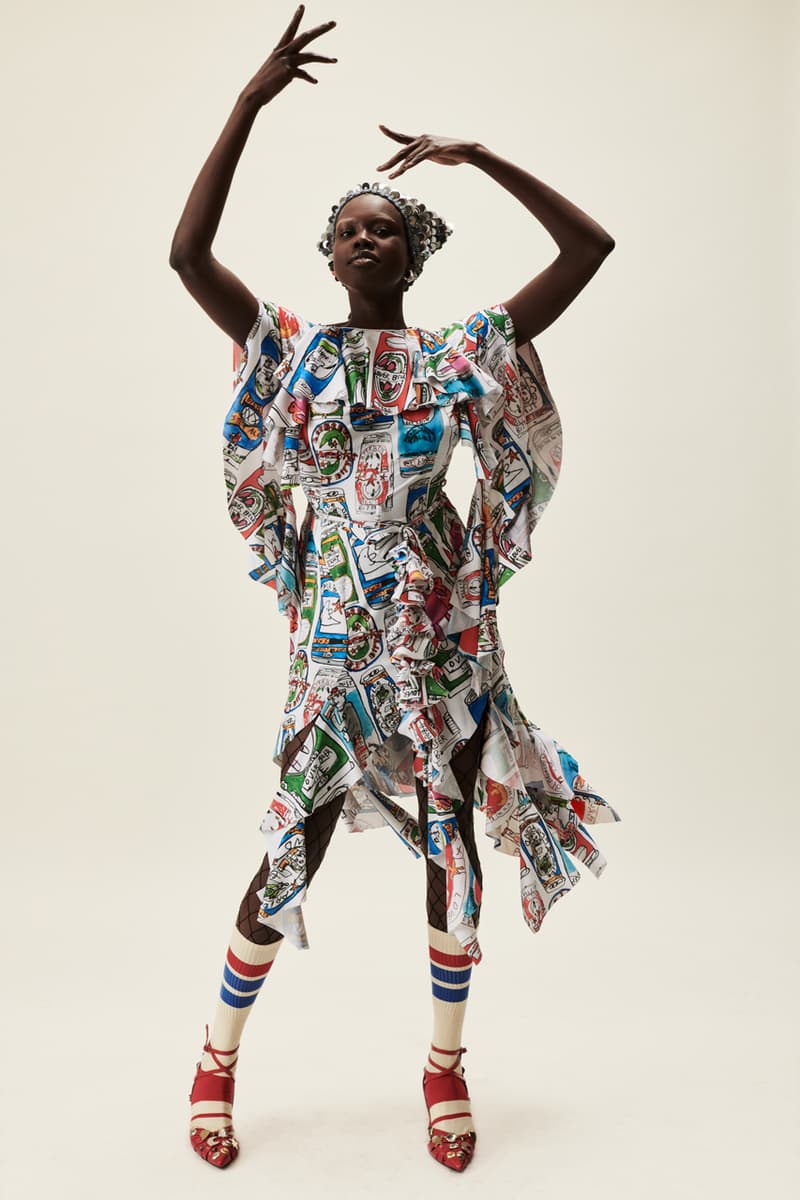 10 of 30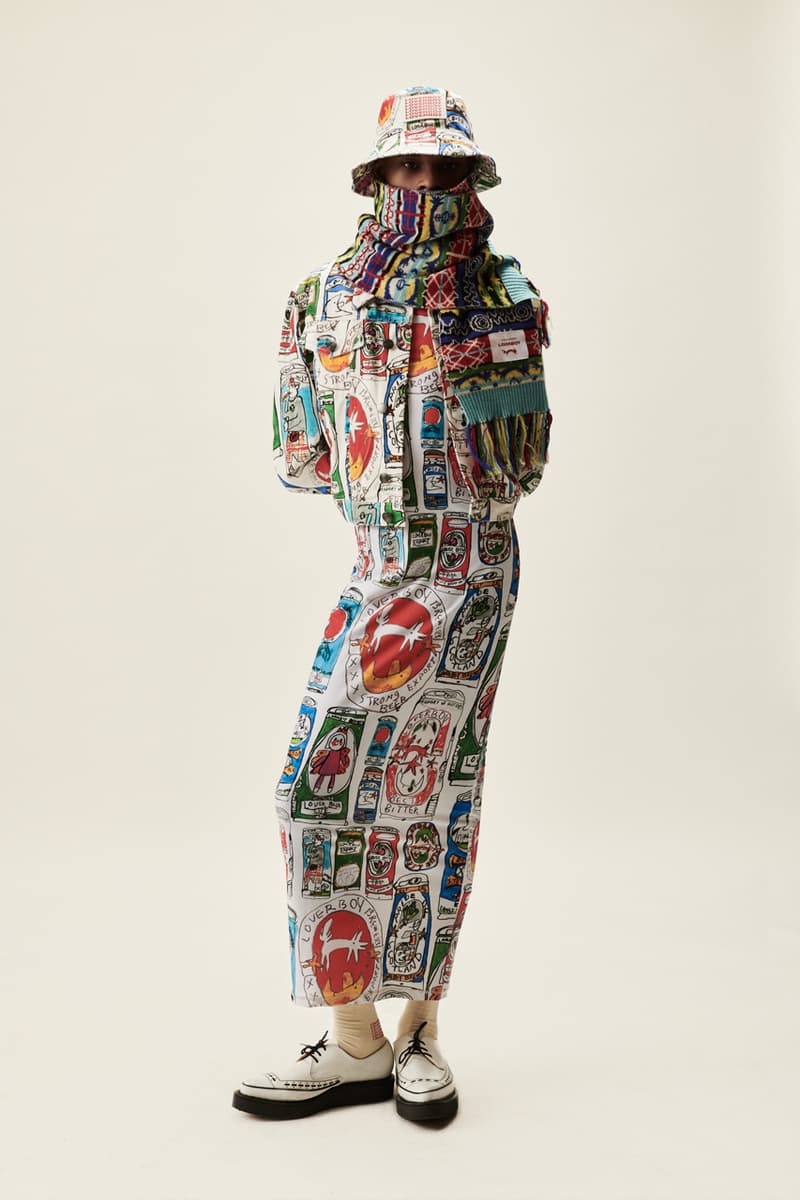 11 of 30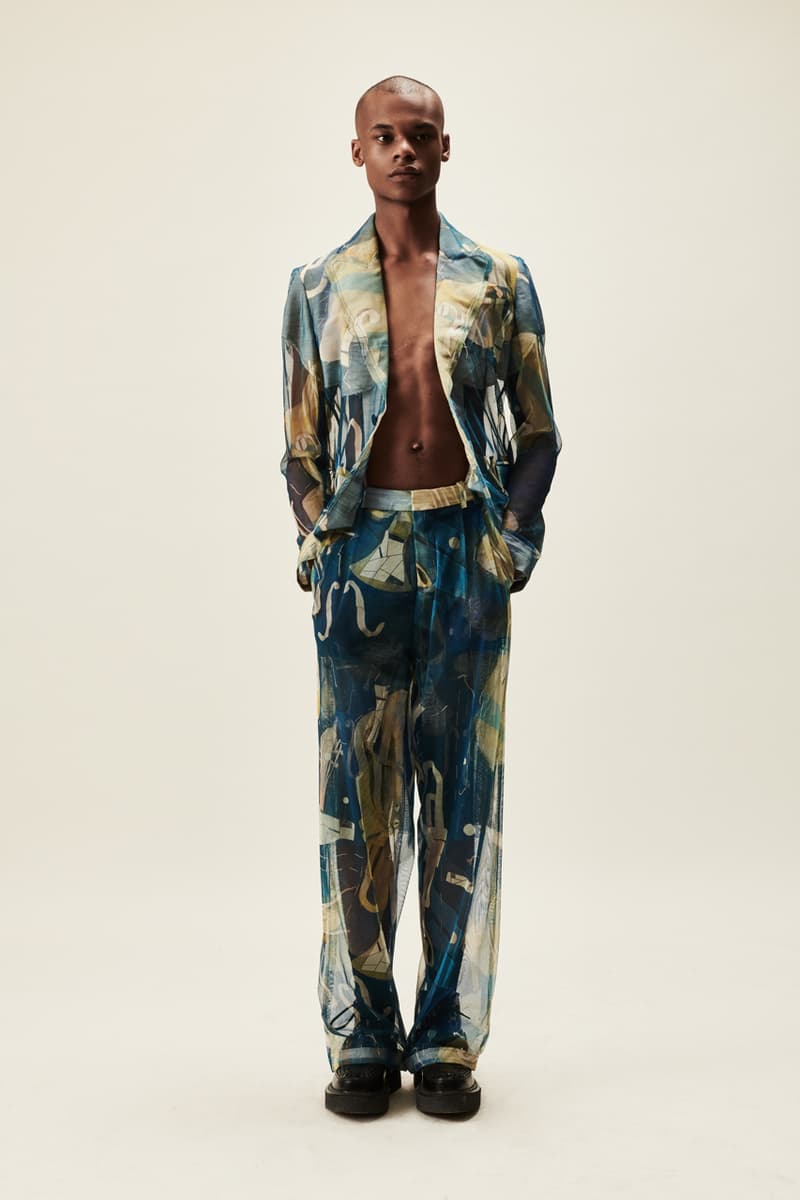 12 of 30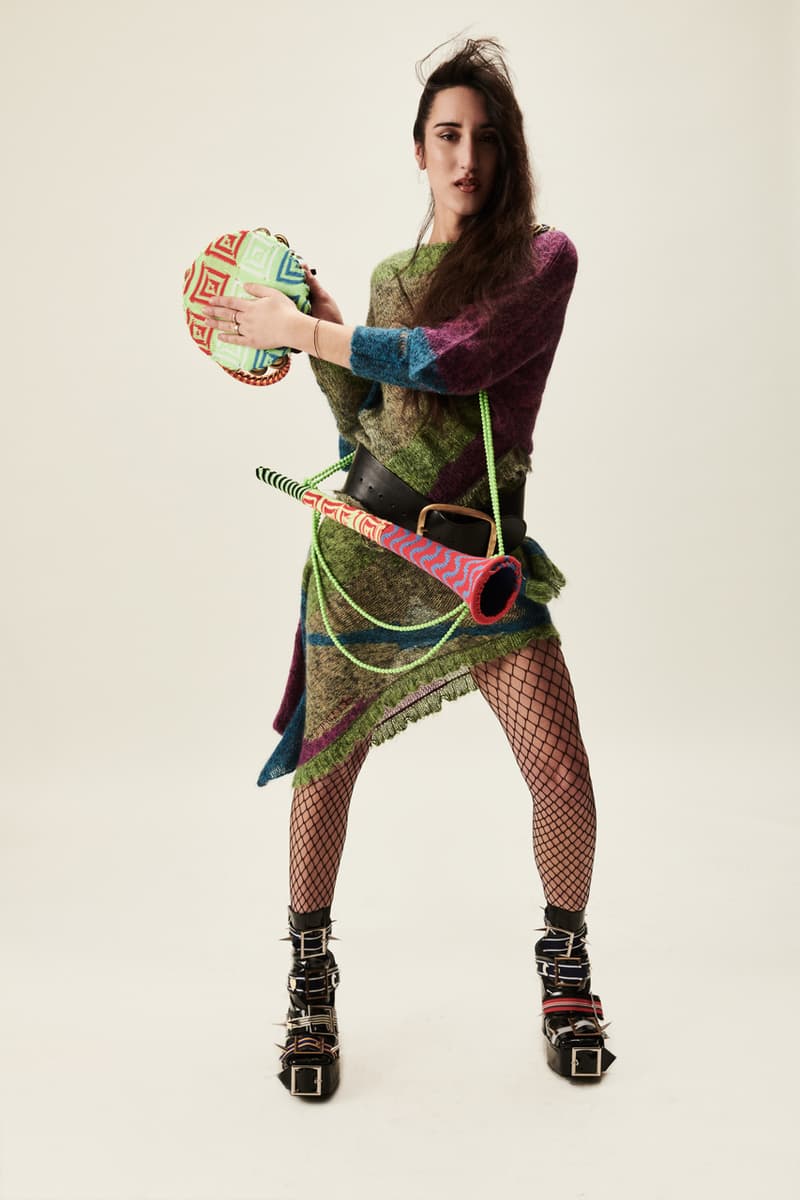 13 of 30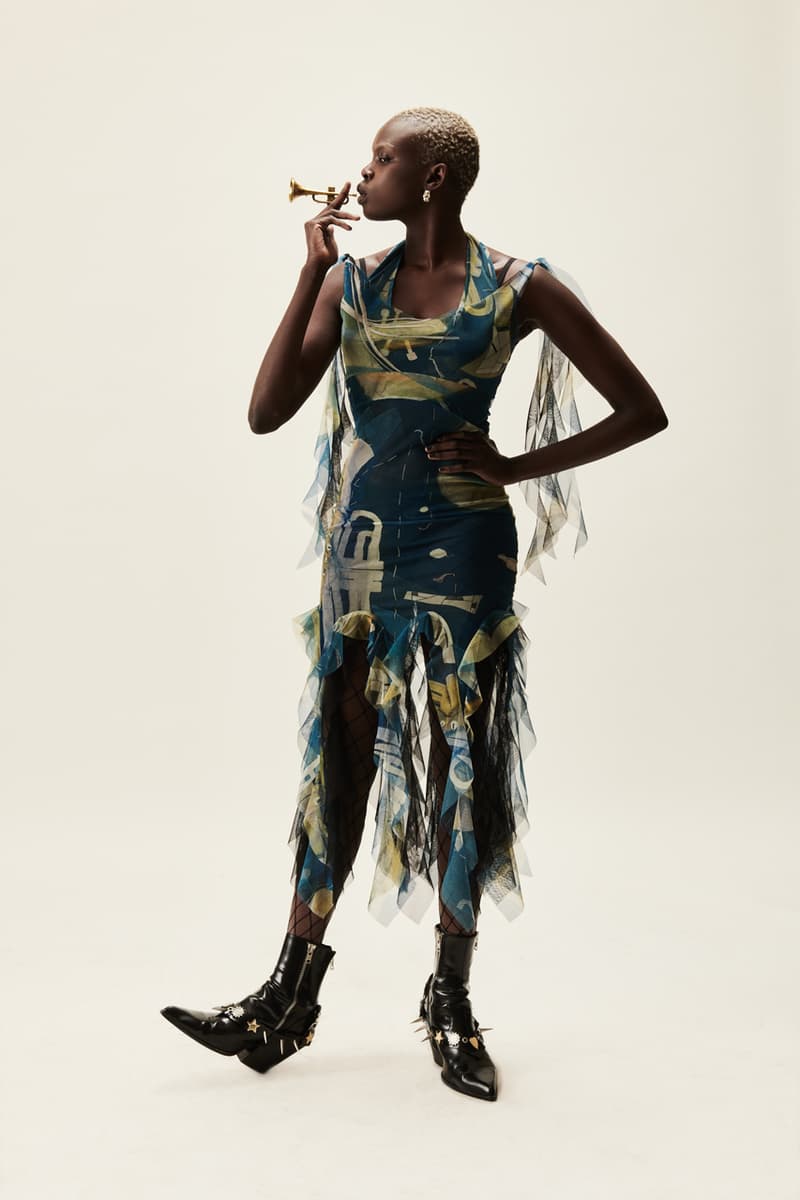 14 of 30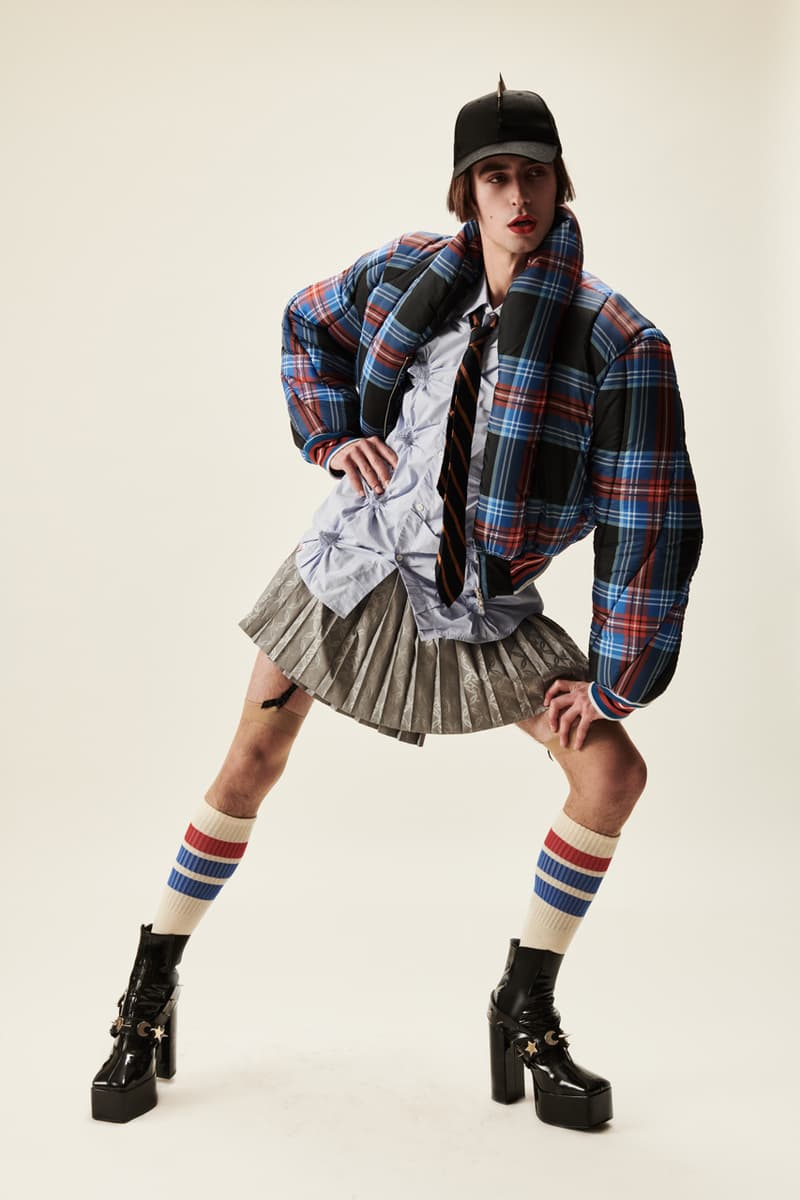 15 of 30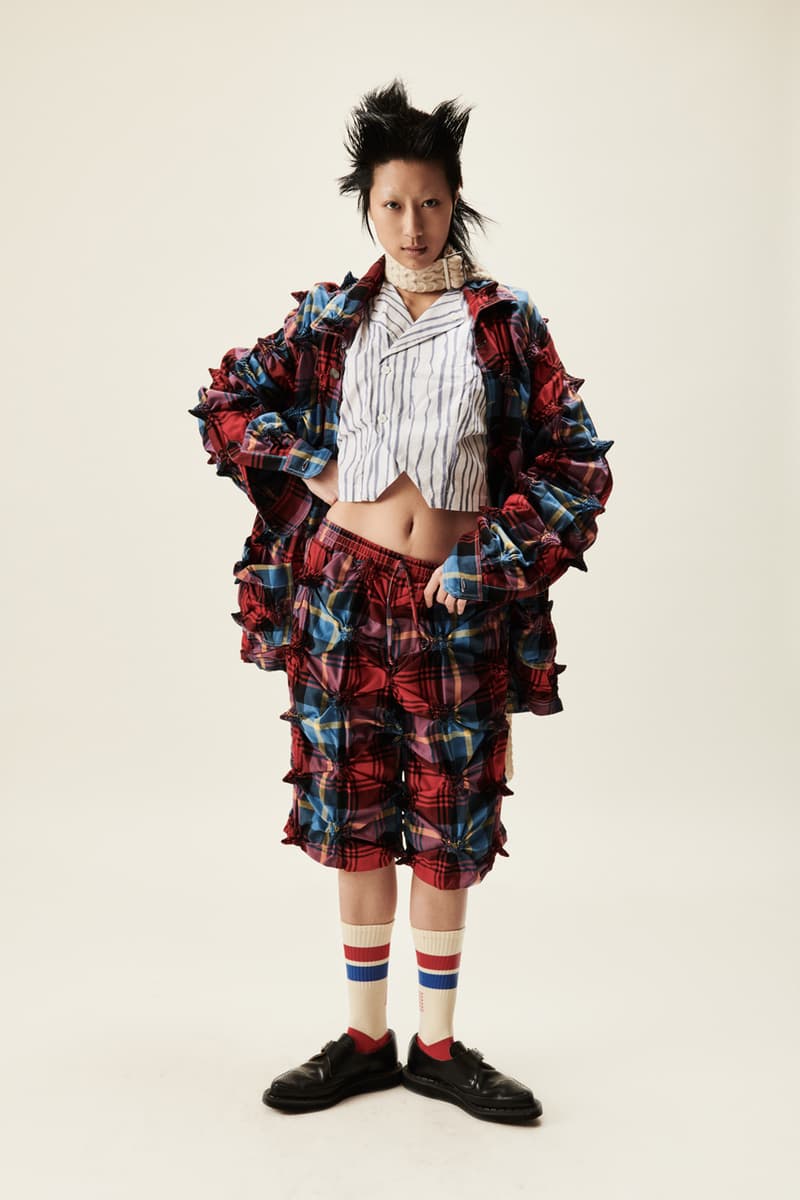 16 of 30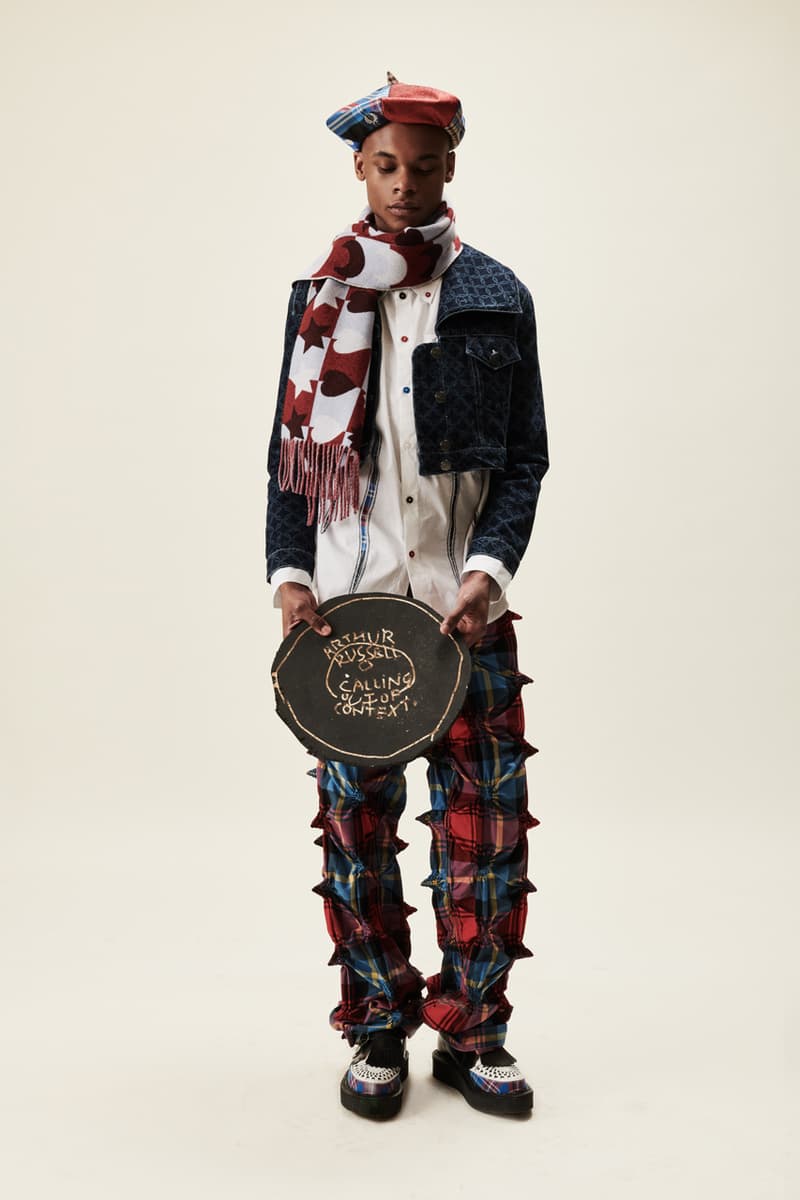 17 of 30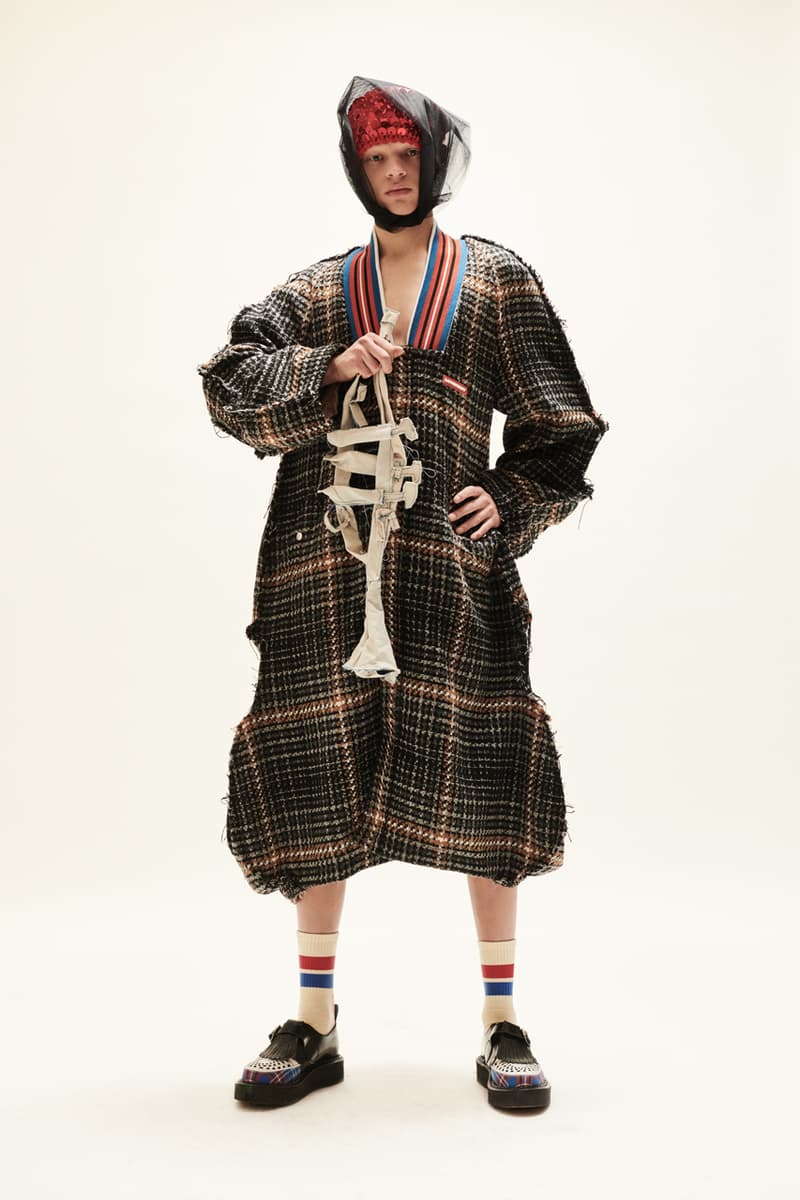 18 of 30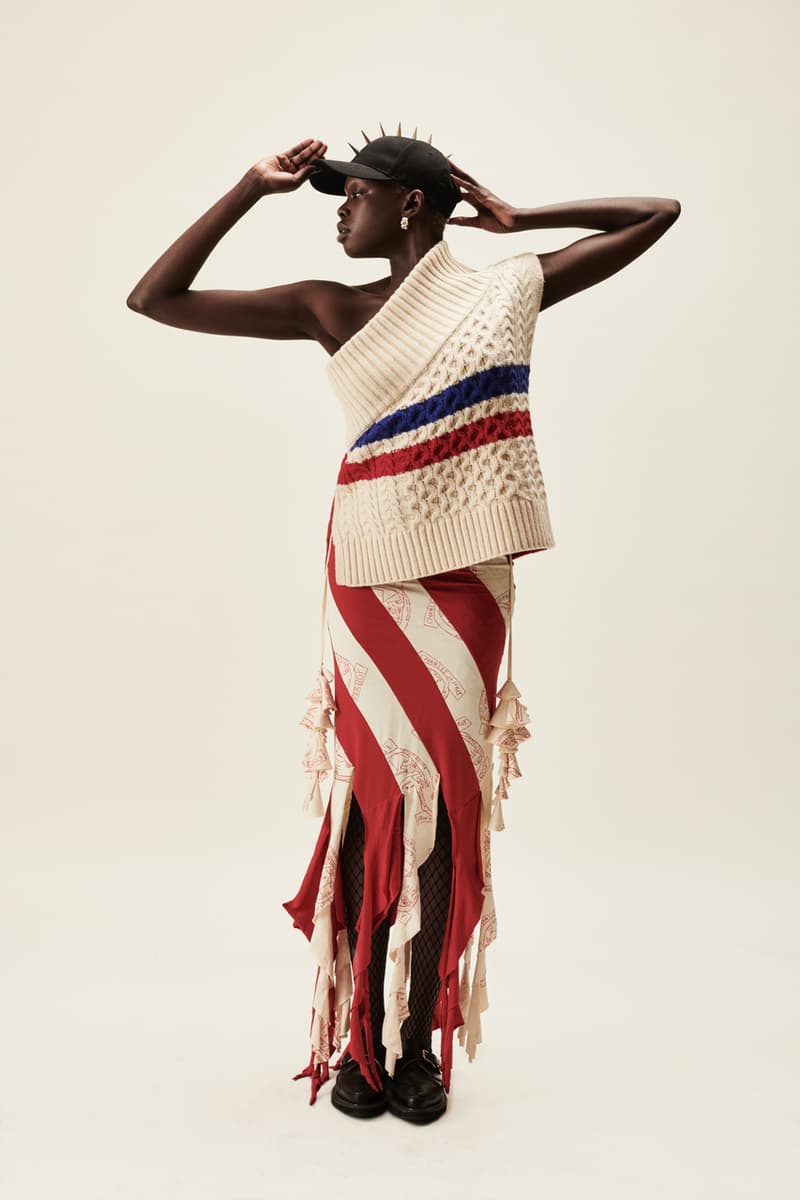 19 of 30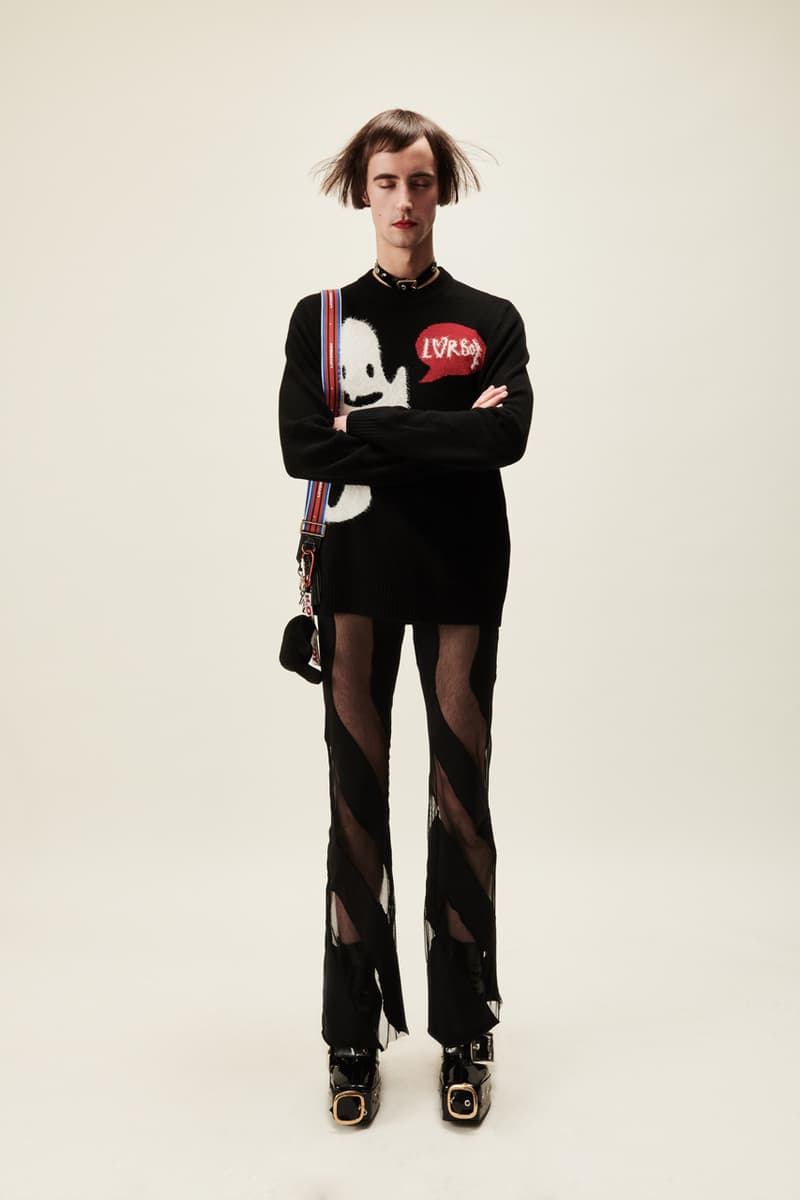 20 of 30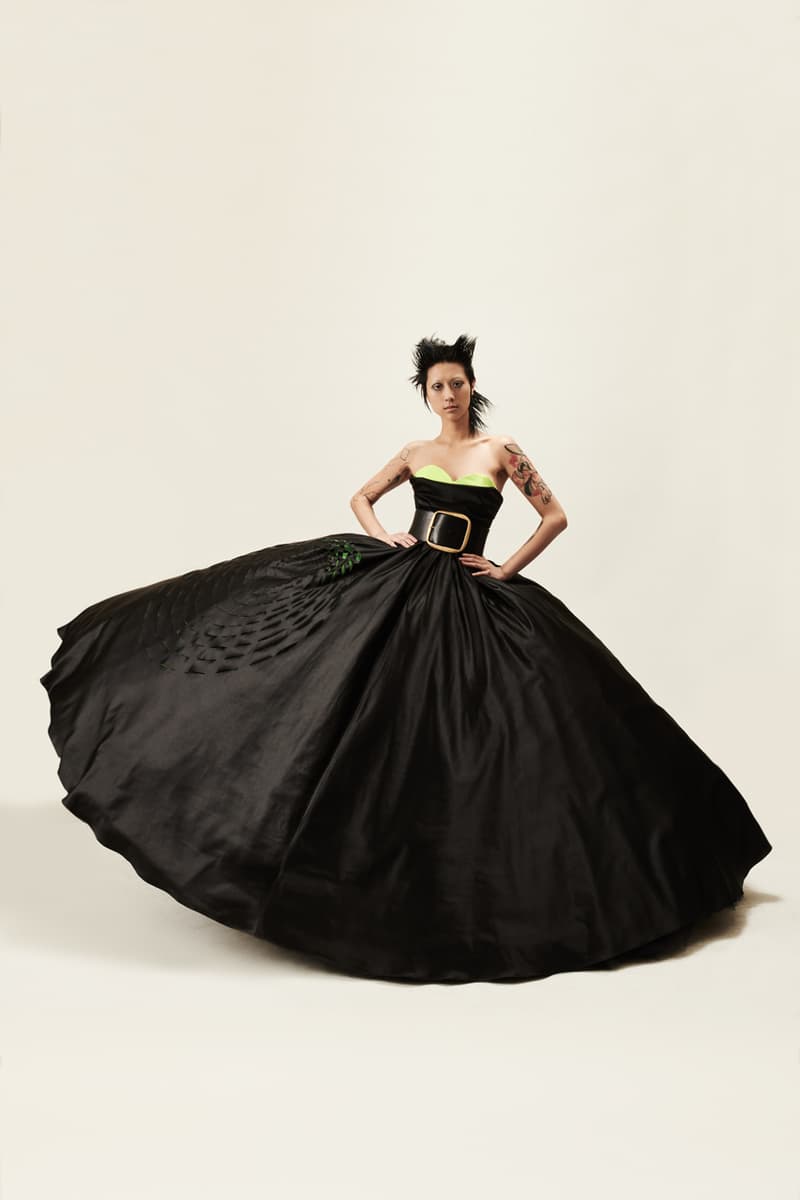 21 of 30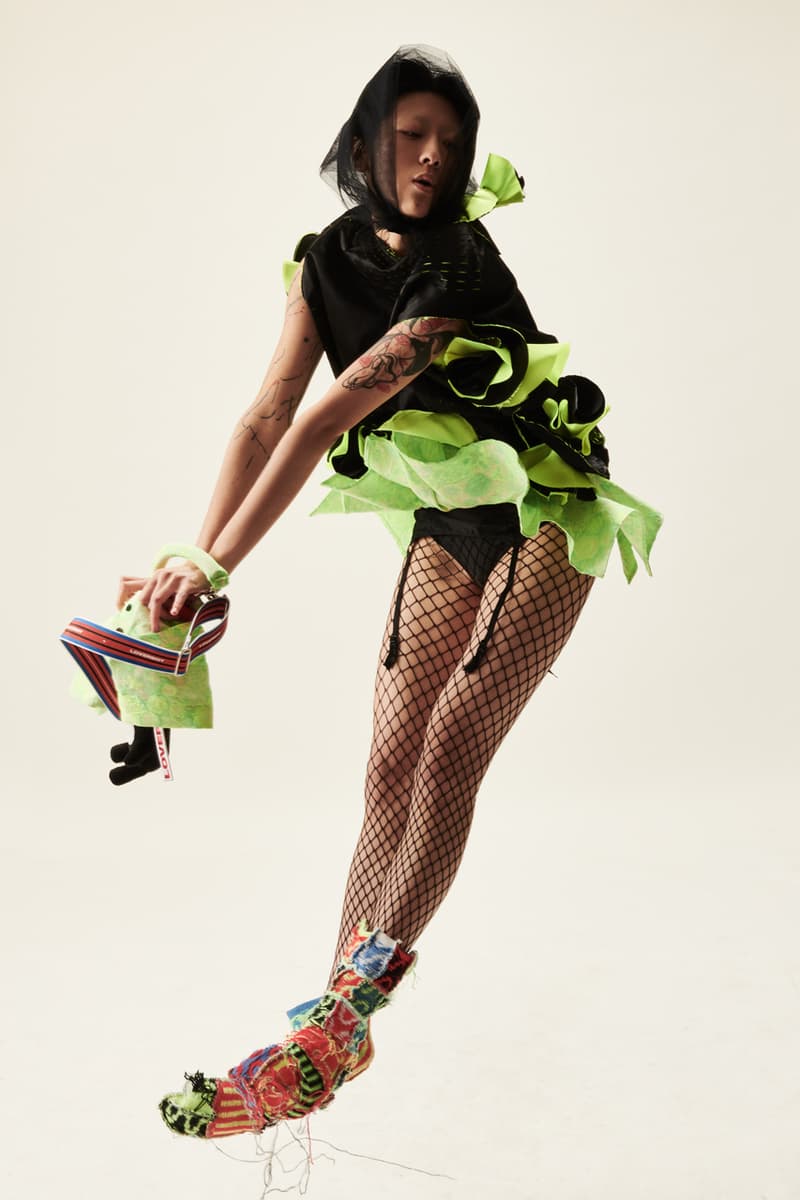 22 of 30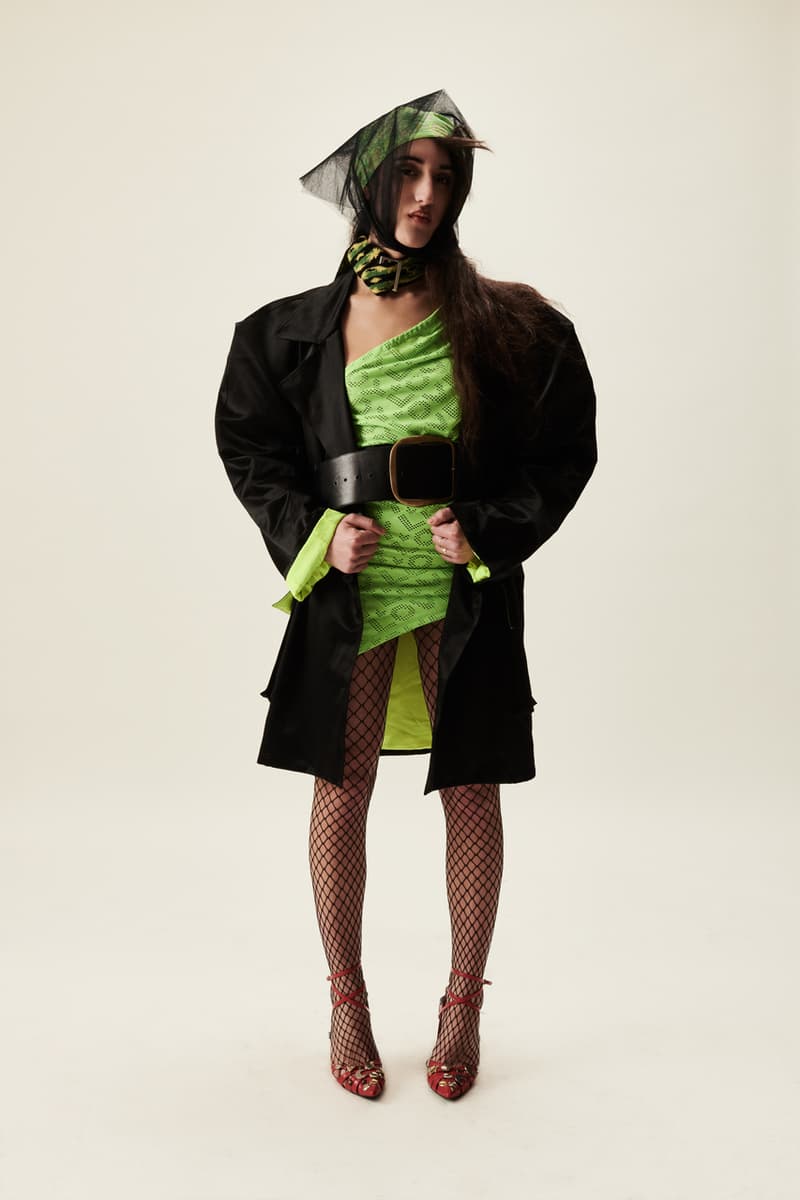 23 of 30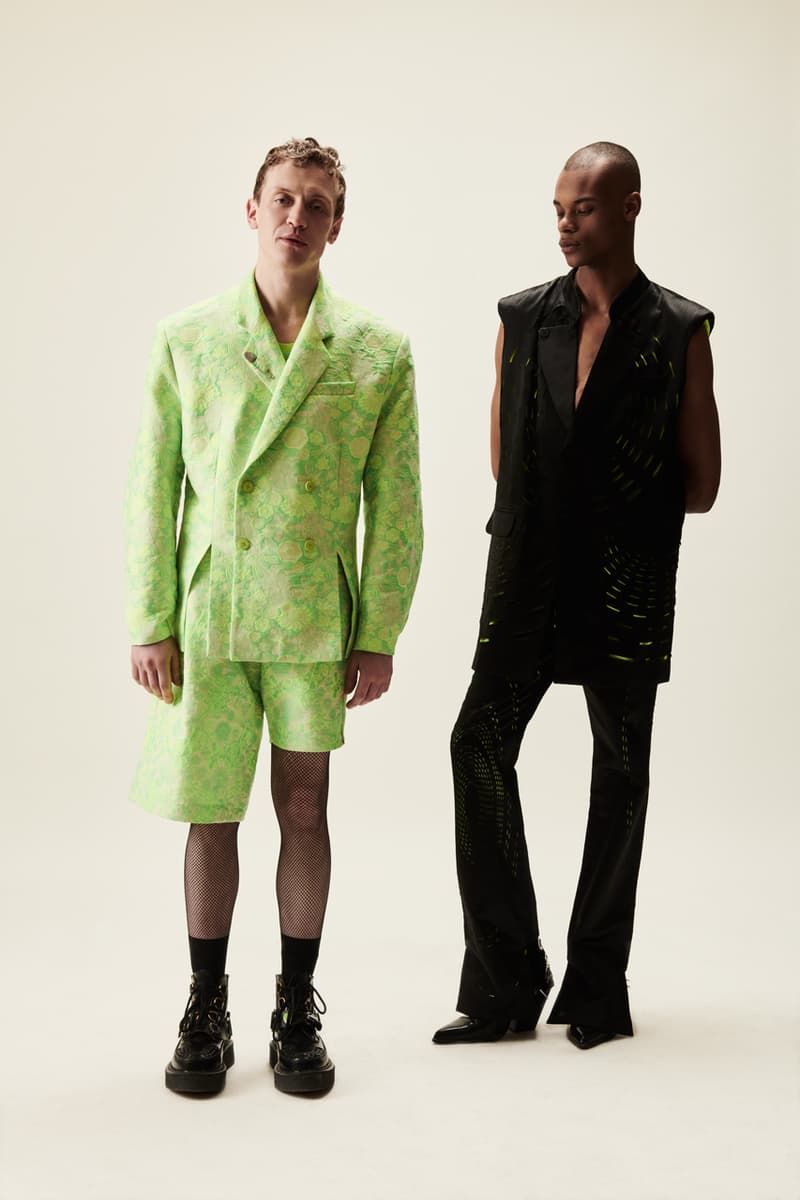 24 of 30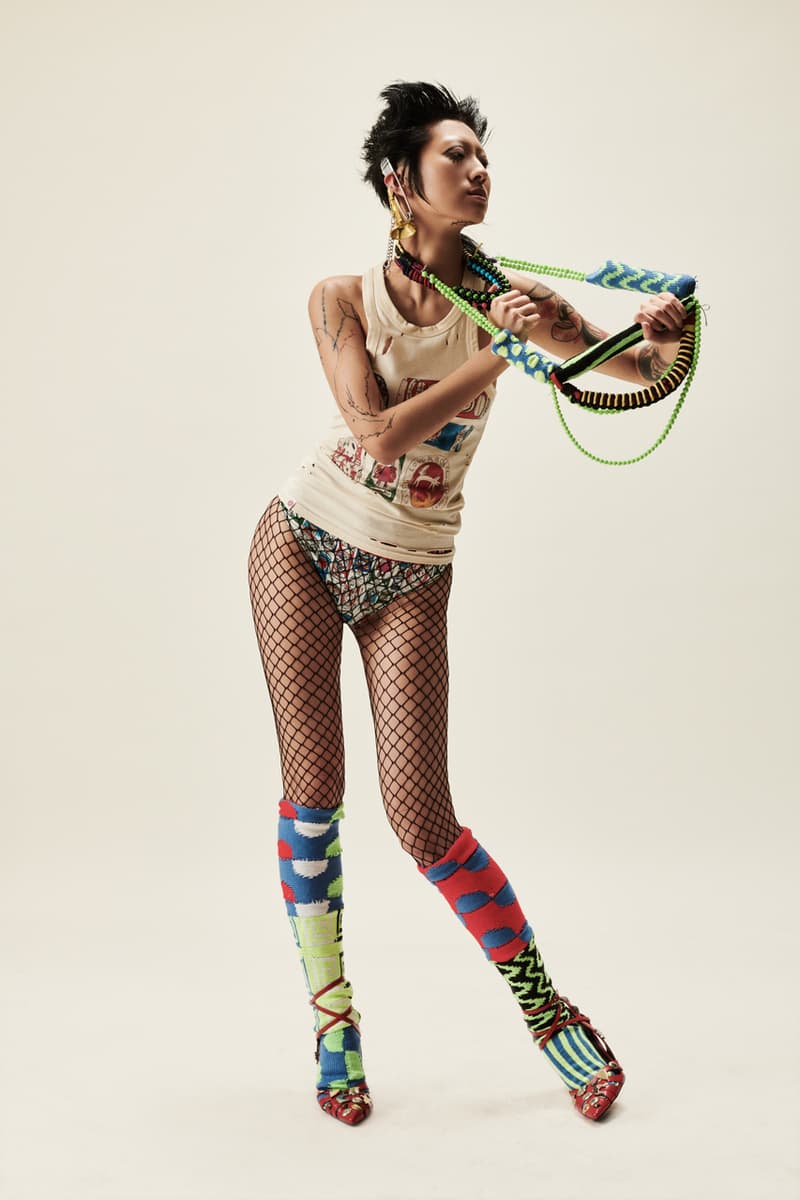 25 of 30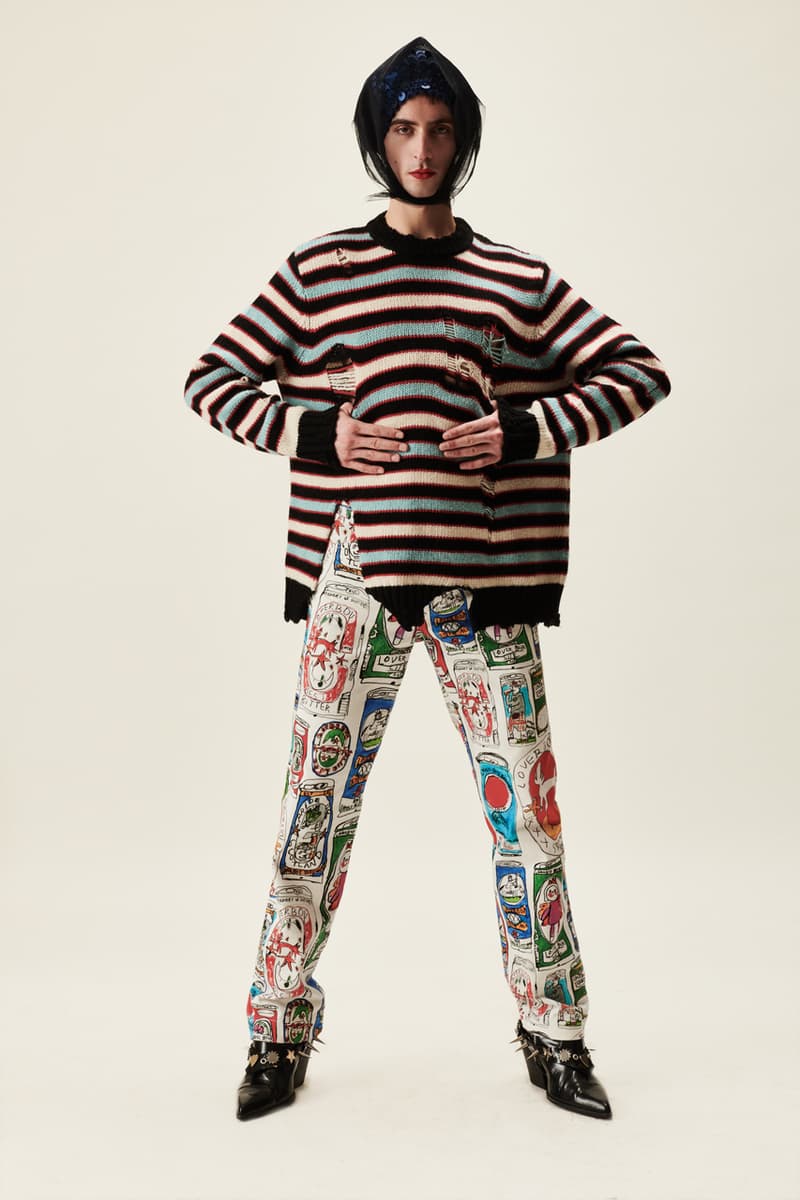 26 of 30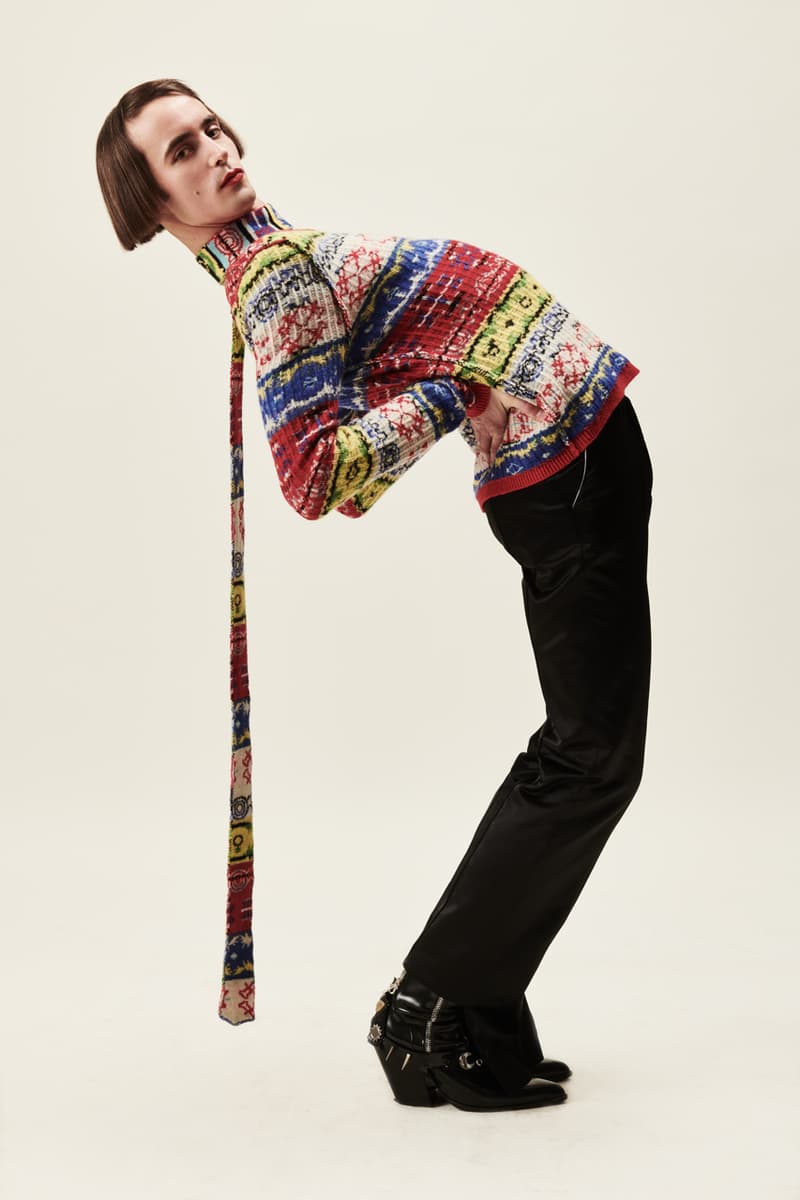 27 of 30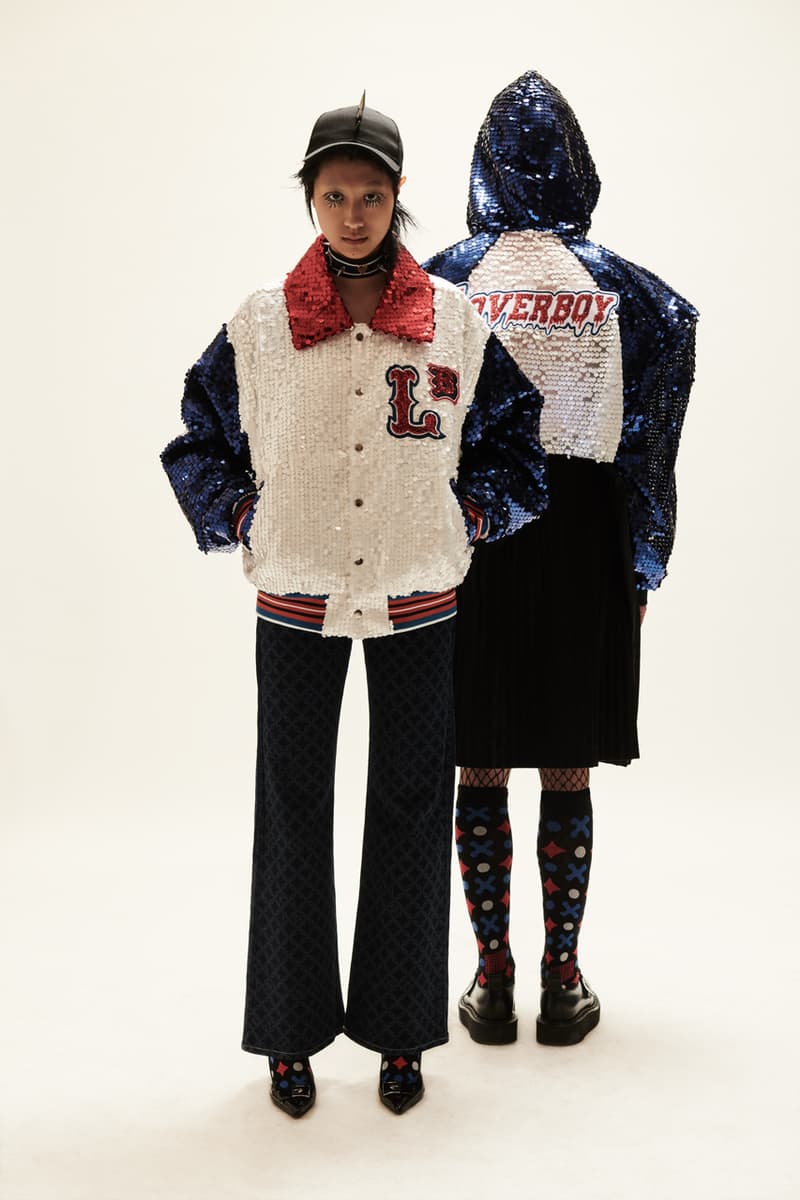 28 of 30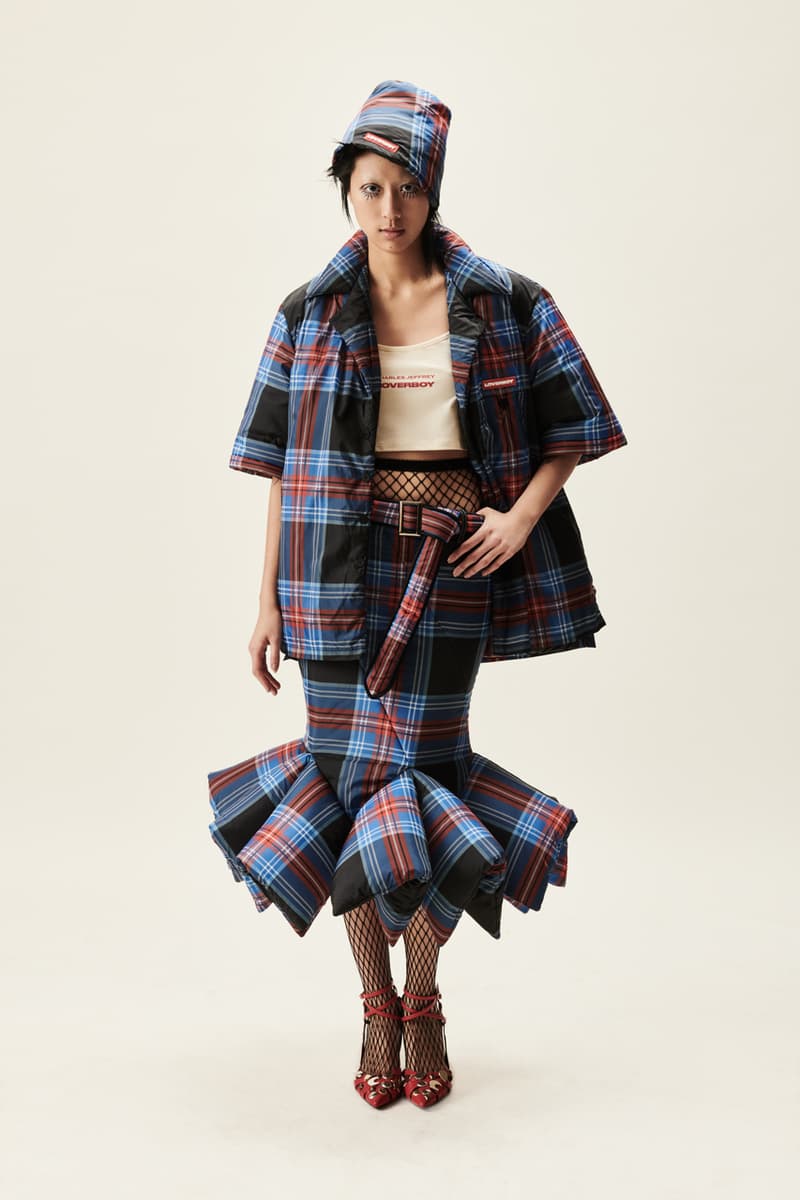 29 of 30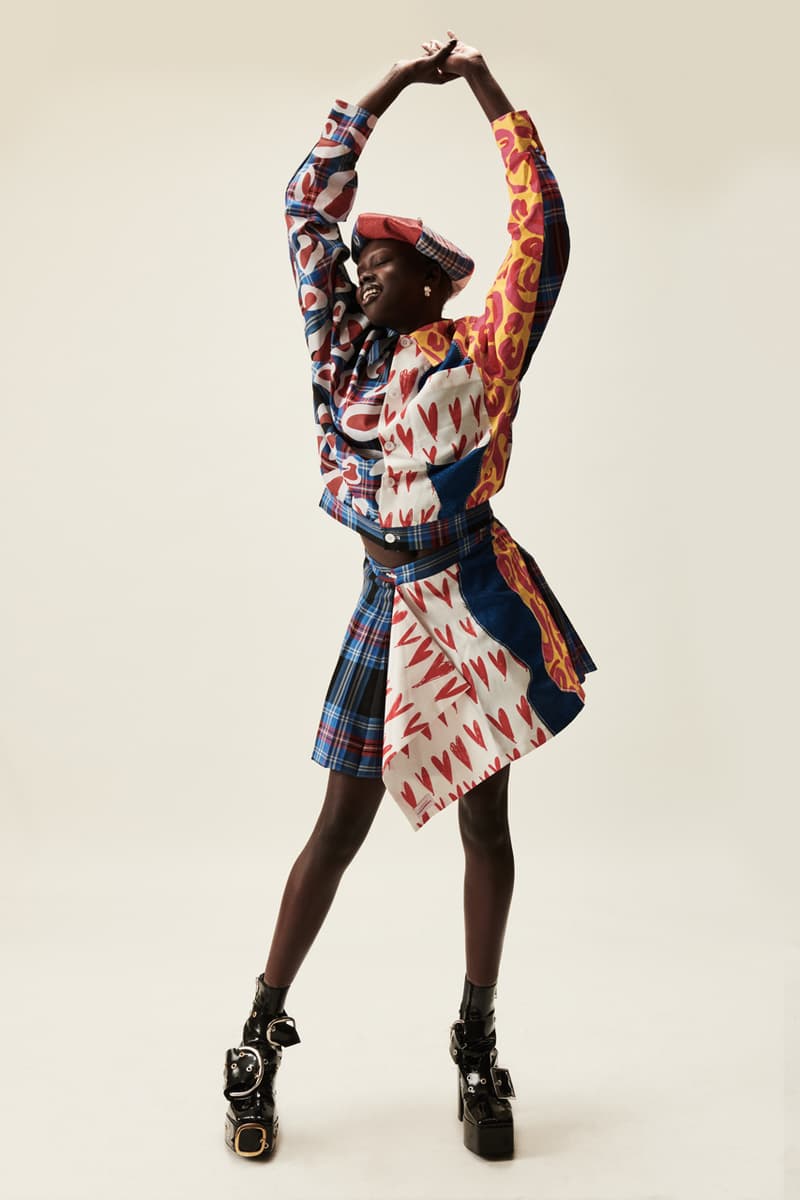 30 of 30
Charles Jeffrey LOVERBOY's Fallx/Winter 2022 collection is a visual homage to New York's No Wave scene and the collaborative discipline of garment making. 
The collection arrives with an accompanying zine, entitled Noise, which profiles Jeffrey's creative team, and a collectible vinyl record featuring Tom Furse of The Horrors and spoken-word artist Robert Fox. Jeffrey uses these intimate mediums to communicate his creative spirit tandem with the late experimental artist and musician Arthur Russell, who passed in 1992 due to AIDS-related illnesses.
Russell's category-bending compositions in disco and country echo throughout this collection, materializing in deconstructed silhouettes with sculptural, fluid cuts; color-clashing ensembles drape and hug the body in psychedelic contortions. The genderfluid silhouettes feature rave-inspired accents emblematic of LOVERBOY's subversive design: DIY escapism, ruffled collars, gossamer overlays, tartan checks, and diaphanous cuts that softly veil the body. The collection evokes the grunginess of New York's late '70s No Wave movement.
Jeffrey captures the No Wave zeitgeist — abandoned warehouses, dilapidated speakeasies on the Lower East Side packed with reckless creatives — and honors its youthful ethos. A textural example is the figure-skimming, knit dress in a tiered asymmetrical cut, frayed at the hem, with purple, green and blue patchwork panels. The collection deploys bias draping as a running visual theme, with various dresses cut into elaborate folds that gently fall to the floor. Graphic knits see off-the-shoulder, asymmetrical cuts; bodycon dresses see flounced hems and ruching at the waist; pants see hand-drawn motifs and sheered-out legs.  
The lookbook and short film can be found above. The Fall/Winter 2022 collection will arrive online later in June, but head over to LOVERBOY's home website to see its latest acid-toned collection.
In other fashion news, Namacheko uses ancient Mesopotamian plains as inspiration for its Fall/Winter 2022 collection.