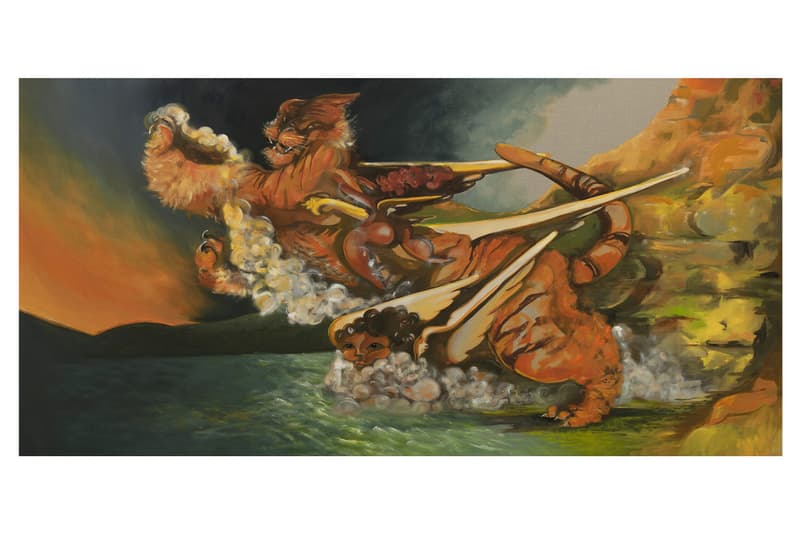 1 of 10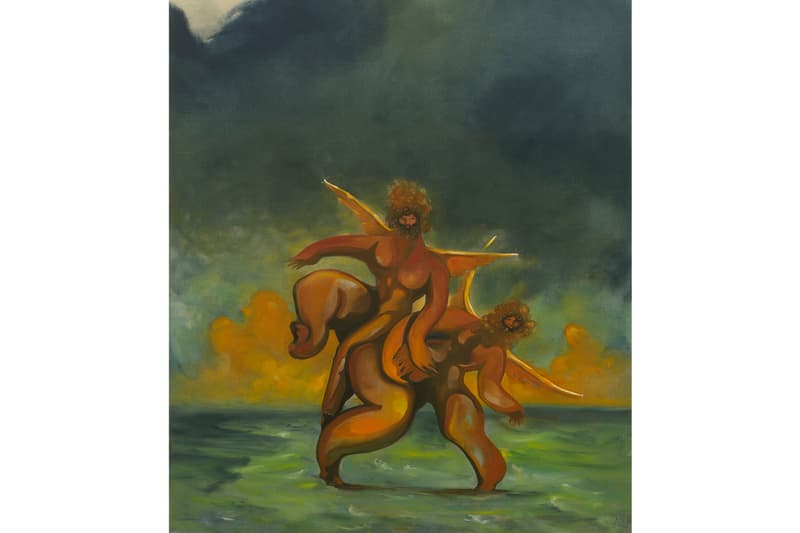 2 of 10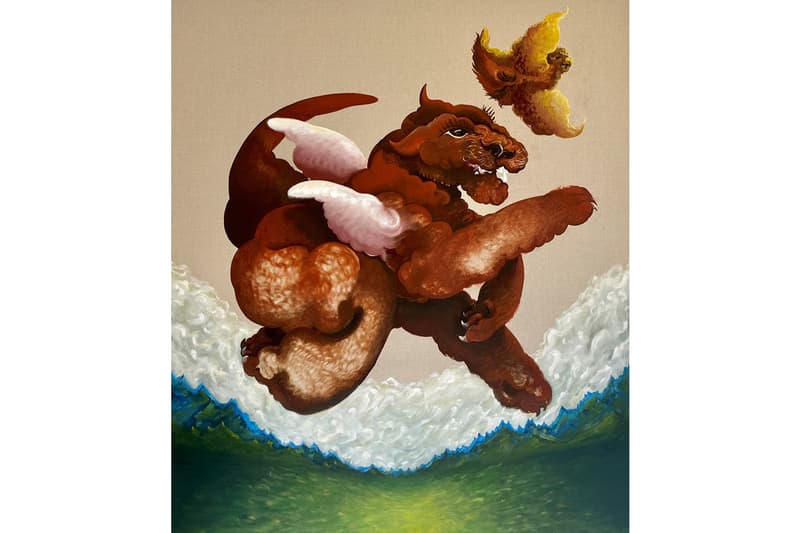 3 of 10
4 of 10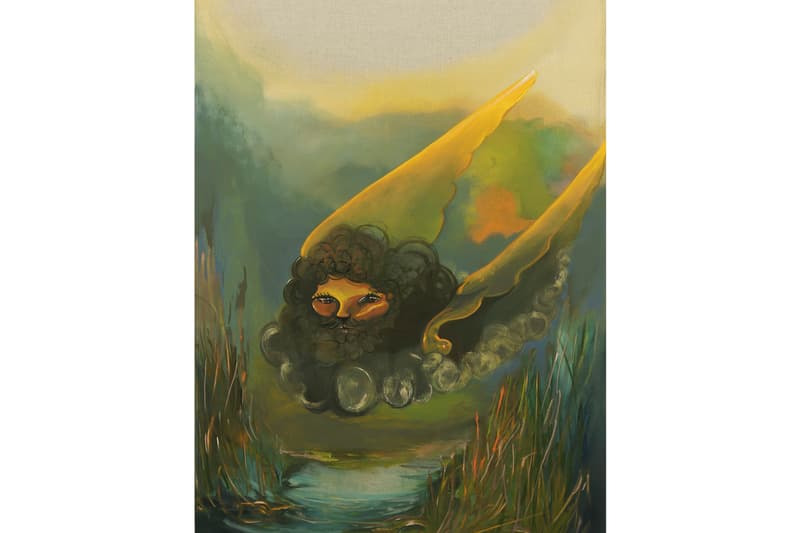 5 of 10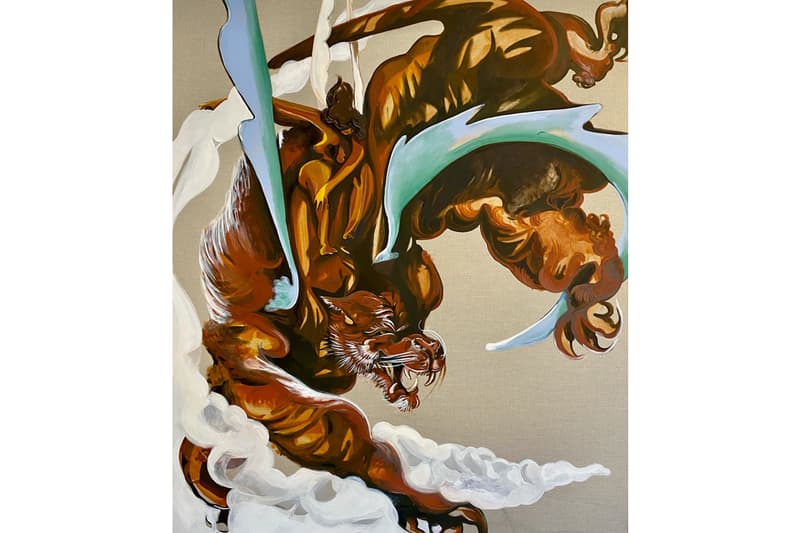 6 of 10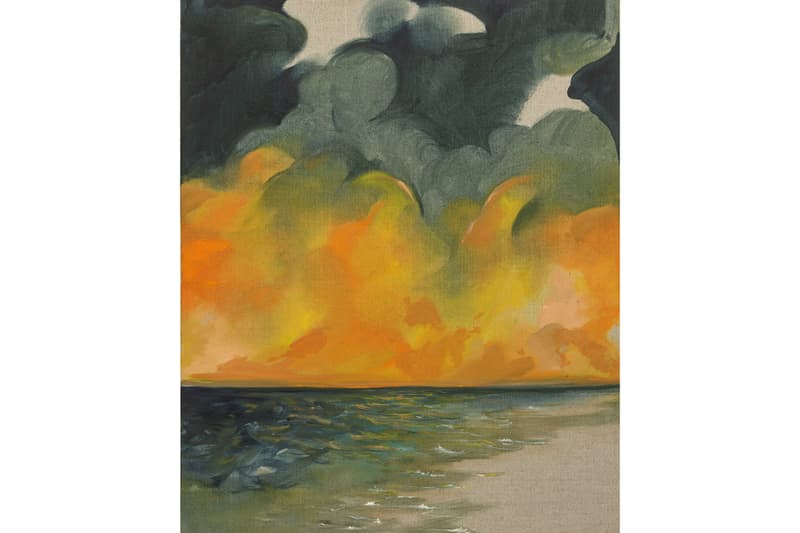 7 of 10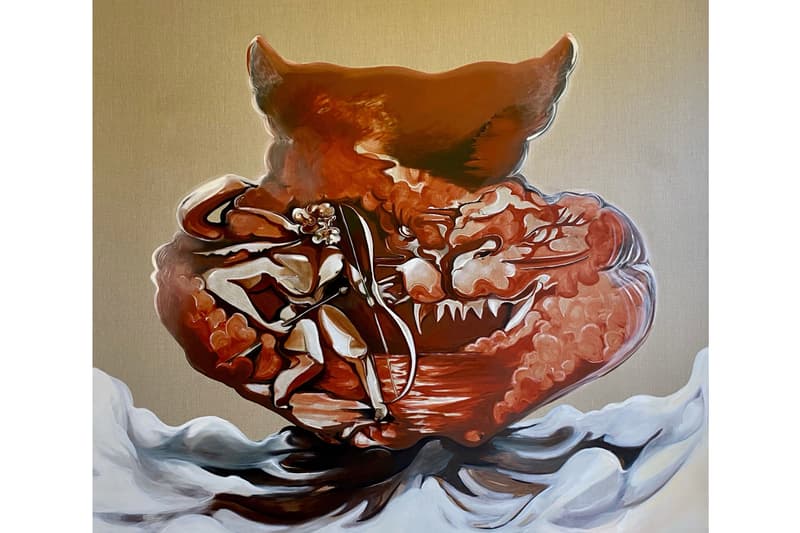 8 of 10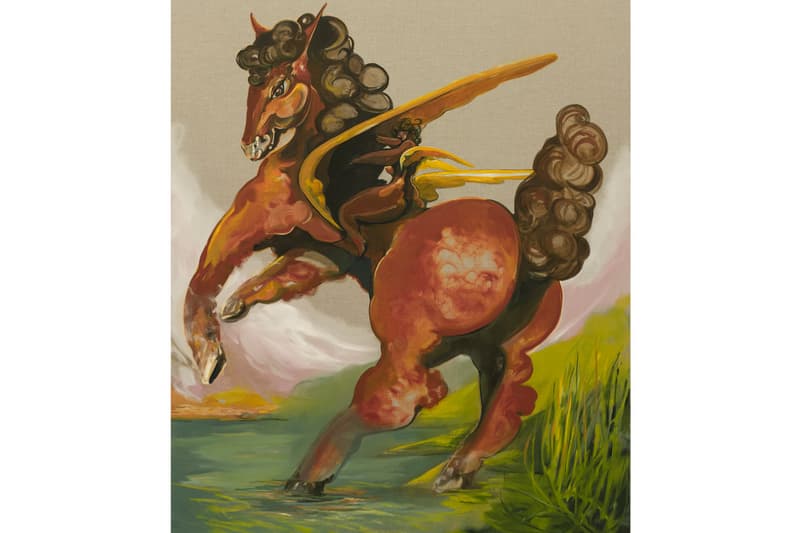 9 of 10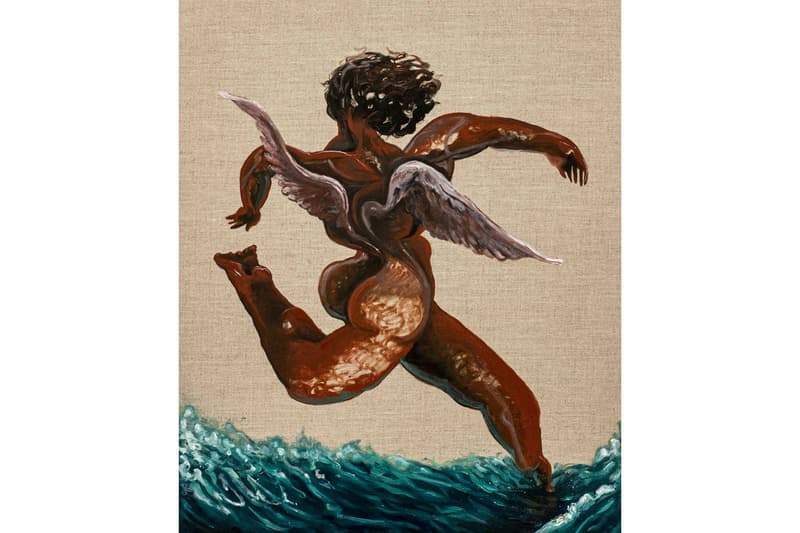 10 of 10
Asif Hoque Reflects on the Power of Light in "Before Sunrise"
The artist draws from his cultural upbringing between Bangladesh, Rome and South Florida.
---
Asif Hoque is a Bangladeshi artist who was raised between Rome and South Florida. The mythological figures within his compositions reflect these three disparate points on the globe, often mixing the complex iconography found within each culture. Today New York's Yossi Milo Gallery unveiled a new body of work by Hoque, titled "Before Sunrise."
The title of the show makes reference to when Hoque and his brother would return back home to Florida from the bustle of urban life to witness the warm glow of the morning sunrise. At the core of the exhibition is the theme of growth — the way in which light quite literally casts life into existence. Following the thread of previous work, Hoque's balancing between the feminine and the masculine is expanded through large-scale linen paintings that draw on Flemish artist, Peter Paul Rubens' compositional energy and use of sfumato.
"Before Sunrise" is a departure from Hoque traditional palette of earthy tones, opting to use a more vibrant set of colors that best reflects the name of the show. This chromatic change reflects Hoque's own inner transformation, which the artist recognizes as a response to the urgency of a moment as precious and fleeting as our time spent on earth. "Before Sunrise" is on view at Yossi Milo Gallery until March 19, 2022.
In other art news, Desert X AlUla is a mythic experience located in an ancient Saudi region.
Yossi Milo Gallery
245 Tenth Avenue
New York, NY 10001