Director Kemp Powers Confirms Villain For Next Two 'Spider-Verse' Films
'Spider-Man: Across the Spider-Verse' premieres June 2023.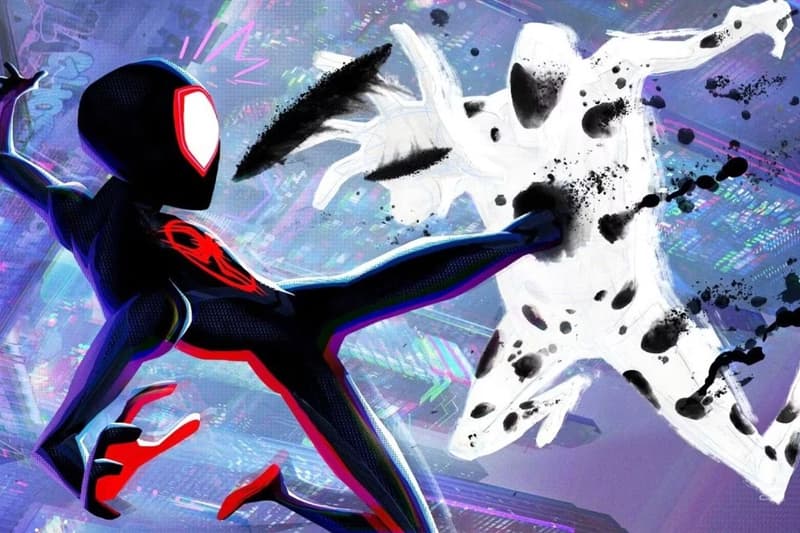 The villain for the next two Spider-Verse films have been confirmed by director Kemp Powers.
In a recent interview with Total Film, Powers confirmed that Miles Morales and company will be facing the Spot, who is brought to life by Jason Schwartzman. "The Spot is an interesting villain because he seems like a joke, but when you really look at his powers, there's incredible potential. His ability to open portals across dimensions sets him up perfectly for the Spider-Verse," the filmmaker shared. "He's the villain of the next two films… and let's just say that the Spot and Miles are connected in surprising ways."
Across the Spider-Verse will serve as the sequel to the 2018 Oscar winner Into the Spider-Verse, with a synopsis that reads, "After reuniting with Gwen Stacy, Brooklyn's full-time, friendly neighborhood Spider-Man [Morales] is catapulted across the Multiverse, where he encounters a team of Spider-People charged with protecting its very existence. But when the heroes clash on how to handle a new threat, Miles finds himself pitted against the other Spiders and must redefine what it means to be a hero so he can save the people he loves most."
Stay tuned for the new trailer dropping on December 13. Spider-Man: Across the Spider-Verse premieres June 2, 2023.
Elsewhere in entertainment, check out the full list of nominees for the 2023 Golden Globes.