Square Enix Releases Necklace Version of Cloud's Buster Sword from 'FFVII'
Equipped with Materia stones.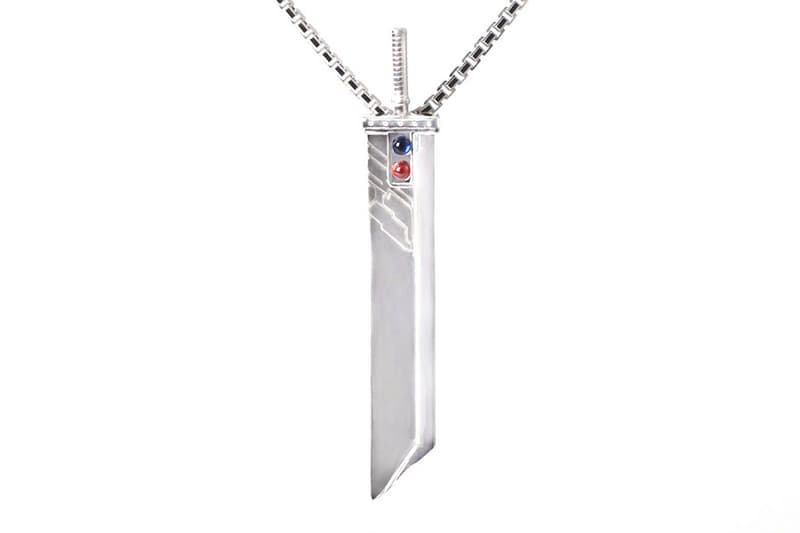 The Square-Enix store has just released a new version of Cloud's Buster Sword necklace in celebration of its next chapter in the Final Fantasy series.
Crafted in .925 silver, the sword pendant is approximately two inches long and comes with a 20-inch chain. The miniature sword is made in great detail and has two slots for Materia — you can get it with two Magic-type or a Support-type and Summon-type (Green and Blue/Red stones).
Priced at ¥19,580 JPY (approximately $150 USD), those interested can head over to the Square-Enix store for more details.
For more accessories, Gab Bois and Miansai repurpose iPhone cameras and sim cards for gold jewelry collection.